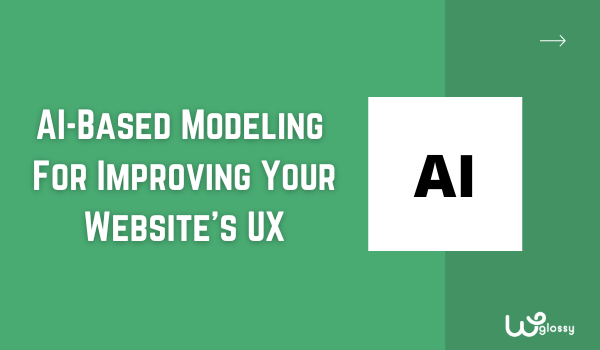 UX (User Experience) design is about giving people a good experience so they'll stick with a company. For a long time, marketing departments were in charge of this task. They did analysis and research by hand.
Businesses now have potent new ways to make a great UX because AI (Artificial Intelligence) and ML (Machine Learning) are changing quickly. In a way, the goal of both AI and UX is identical: to understand how people act and predict what they will do next.
Both are based on predictive modeling, and it's where these two things meet – from which both businesses and consumers can benefit. AI specialists can help businesses unleash the maximum potential of information so that enterprises can gain knowledge about their consumers and then, in turn, give a decent UX!
Six ways in which AI-based modeling can boost your Site's UX
Here is a rundown of the six key ways AI can be used to improve UX! Let's get into the details!
1. Image recognition
Pictures are essential to designing a website because they can assist in getting the users' attention. AI helps decide, drawing on statistics, which visual effects will perform great for each customer to make their experience more enjoyable.
With AI, you don't have to put images into groups based on what they are called. AI can find pattern frameworks in a picture and suggest similar photos of similar pattern formations. It allows for a deeper level of optimization predicated on how users act.
Customize web pages by suggesting images of products or services based on what a user has bought or done on a product detail page. You can grant these connected images more space on the site, making the user's experience more convenient by showcasing what engages them.
This AI functionality will only get more predominant in the long term, as internet sites will get the authority to scan through substantial amounts of data and understand user trends on personal and multidimensional levels.
People who fit a particular sequence are then divided into teams whose site experience includes specific photographs of their cohort.
Food and beverage websites are a significant application area where this technology can collaborate with a site. Here, customers can suggest recipe ideas from photographs that correlate to such images. 
The efficiency can be enhanced by considering what people have looked for. For example, if the customer browses for lactose-free formulas, AI algorithms can recommend images of lactose-free meals on the web page with recipe advice.
Even though this instance is about a niche market, the technique is more general. AI can effectively collate people (depending on user habits and character traits) into more prominent clusters and fine-tune website image suggestions for them.
2. Analysis of visual sentiments
Visual sentiment analysis is a novel way of categorizing and studying how we feel about things we see, like videos and pictures. It does so by figuring out and understanding complex, high-level information visually.
In constructing image processing algorithms to research this high-level material, approaches attempt to decide a categorization of whole images and videos, plus local regions inside the visual stimulation.
This technology looks for cues in pictures that help show how the image makes you feel. AI is getting better at figuring out which images show certain feelings, so it can put them into groups based on how they make it feel. 
In the coming years, websites can offer customers a highly personalized viewing experience by aligning image groupings to particular user dialogues and adding tailored images.
3. Automation of color schemes, content customization, and audio-to-text conversion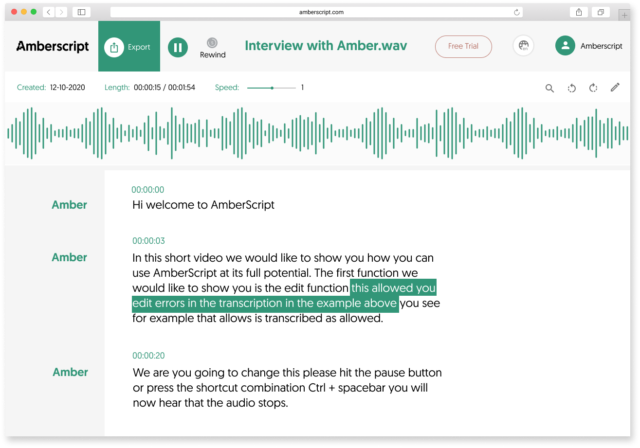 AI assistants for designers tell you how to design website pages with the best setups, color combinations, pictures, and picture sizes. It offers recommendations based on ML relevant to your homepage's type or purpose.
It can additionally automate specific procedures and simple components, including methods for recognizing images or small editing tasks, like resizing, that are too small to be done by hand.
Automation isn't downgraded to design aspects; meta-data and photographs in customers' databases can all be refined through automated suggestions — like sometimes even proposing components to include.
AI can assist quickly in figuring out which photographs and words belong in sections, depending on the types of users. It enables businesses to create customizable content and help combat imaginative slowdowns such as content variation or image selection — with the sole intention of offering the ideal UX.
Again, automated audio to text conversion is another AI for user experience by transcribing content. You give choice and freedom to users to choose which medium they wish to use for accessing your website. 
When you share content catering to your customer's needs, you will obtain more followers in the market.
4. Predictive modeling and product tours
There is more data than before coming to consumers. If you want customers to connect with your online platform or buy your products and services, you should be willing to give them access to a customized website design that predicts their requirements and fulfills their tastes.
1. Predictions
As the term implies, AI helps predict behavior by developing customer behavioral analytics depending on the data gathered from customer page views, item choices, and website engagement habits. This AI looks at past interplay to suggest favorite spots, products, and more.
AI can also figure out what people will buy in the future based on what they purchased. This can assist employers in making it easy for users to buy things because they will know what they need. The more precise the forecasts are, the more companies can benefit from them, and the better they can serve customers.
Projections can help tailor website design to the consumer in the long term. It can give forecasts on color schemes, picture packaging, innovative web page resource forms, font priorities, and much more to aid better in customizing your webpage to every user type.
2. Product tours
Product tours help introduce users to your product and features, thereby enhancing your UX. You can think of them as tutorials—they help users get comfy with your UI while guiding them to the core processes that bring value to your product. 
Suitable product tours set users up for long-term engagement and increase the odds of product activation, product adoption, and user retention.
5. Search bars and SEO
Search bars are an excellent add-on to any online site because they give more accurate answers than classic navigation. People who are using a search bar are seeking information or buying things with a goal in mind. Individuals are not just looking around your homepage; they recognize what they want.
Possessing a search experience that is easy to use makes buyers or visitors pleased and increases the likelihood that they will come back. Through a better knowledge of consumer purpose and context, keyword research makes searches more accurate, which makes users happier.
Investing in internet search tech is seen as a good idea by a lot of big business owners. It helps users find what they are looking for in a far more organic and appropriate way. These innovations use text analytics and ML to evaluate large volumes of customer reviews and comments.
AI can learn from such feedback and help stores find and place the most acceptable offerings to suit customers' search queries rather than search explanations.
6. Responsive UI and content
In the long term, AI will hopefully be able to create unique websites. Rather than concentrating on suggestions and recommendations, AI could show customers content relevant to their preferences as soon as they visit a website.
You can now use ML to enable computers or apps to understand data, which it will use to personalize the UX. Because of this, they spend much less time looking for what they want and more time doing what they like.
For example, once you come on a homepage with AI, it may already display blog posts or articles that accommodate your preferences, particularly for your company or market. This even holds true for how a website is set up. 
Responsive user interfaces utilize ML to identify the gadget, system software, and web service that an individual has used to navigate that webpage and will quickly adapt to deliver the ideal experiences on such platforms.
This could apply to certain reorganized parts of a website to give users the best experience possible. Netflix's "because you watched" functionality is a perfect example of how a company uses this technique.
Since the suggestion framework displays clear indicators for suggestions to subscribers, it successfully attracts more viewers to those recommended shows.
Netflix knows that a user's focus can be affected by customizing content and showing it to them correctly. That's why they have more than one cover picture for each tv series: a few covers could work better for some users than others.
Furthermore, Netflix keeps changing the webpage design for each consumer, session, and gadget they use. This is done with responsive user interfaces.
By giving users greater flexibility and control over ML algorithms' results, they can choose, classify, and re-organize these outcomes in forms they can comprehend or are much more intuitive. It thus provides your algorithm with more accurate results when modifying layouts, making suggestions, and customizing content to strengthen the user experience.
Conclusion – AI For User Experience
AI helps optimize social listening, data analysis, and face detection so businesses will understand their consumers on an intimate level.
It might seem ironic; however, it's a fact that as the globe embraces AI and ML, businesses can provide more personalization, which gives brands a humane, relatable face plus voice that appeals to their customers.
Individuals are more interested in taking part because of this. That's excellent news for the company, its customers, and AI experts who try to help them.