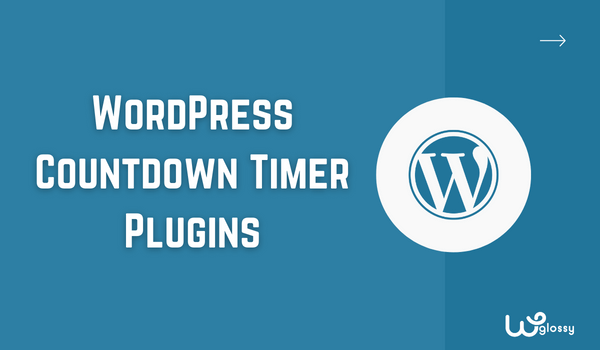 For most bloggers, there is a learning curve in setting up the blog or changing the theme. Can you believe you can capitalize on your blog even when making changes? Introducing WordPress countdown timer plugins that can keep your audience tuned to your business site or blog!
WordPress plugin countdown timer is perfect for medium to large blogs making changes but not wanting to lose traffic. The major benefit of this plugin is it connects your blog with the audience with the latest updates and news even when they have nothing much to scroll.
Mostly, it is used on landing pages like checkout pages for your visitors to announce the product availability. Yes, this type of announcement plugin can also improve your conversions. Sounds good, right? Before looking for the best countdown timer plugins in WordPress, I have curated a list that can fasten your job. Let's begin! 
Top 9 Countdown Timer Plugins For WordPress sites
The countdown timers attract the user's attention and bring them back to your website at the right time. As it highlights the time left for a new product launch or discount for existing products, your profits will get multiplied. Look at the best sources to do this task!
1. Essential Addons for Elementor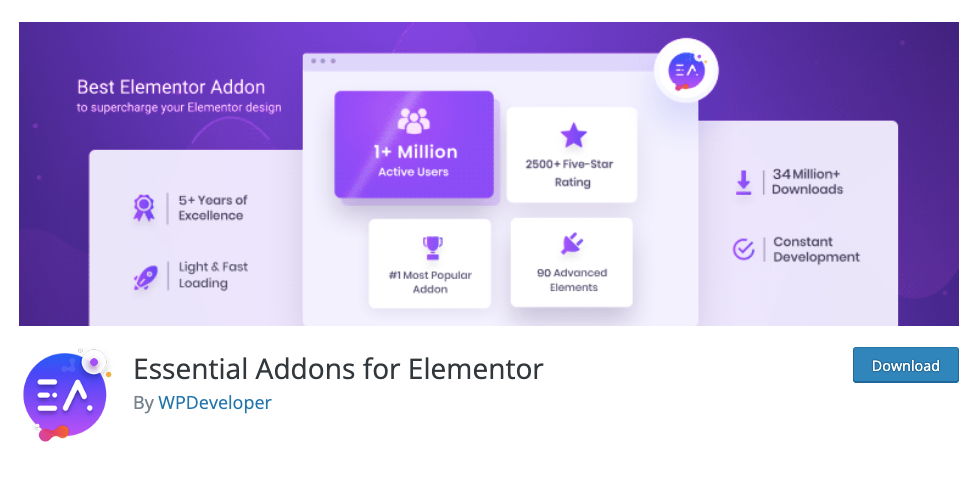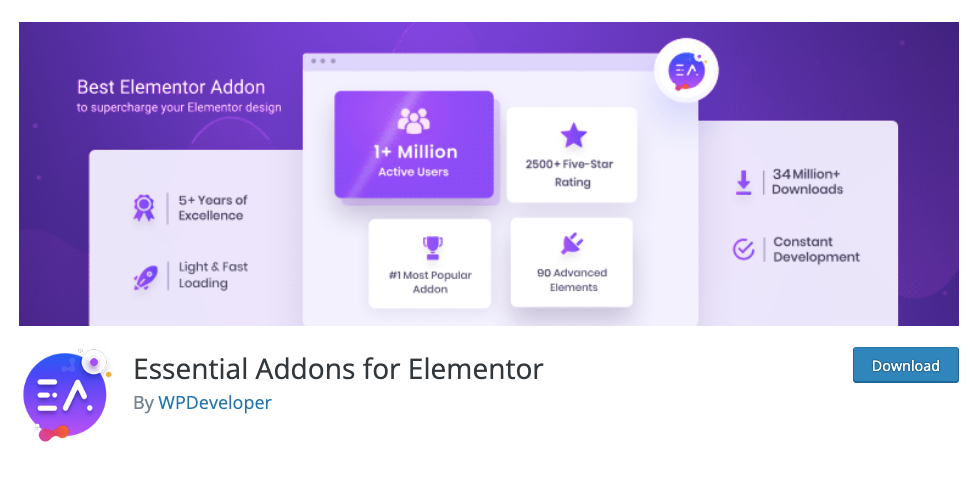 As more bloggers choose Elementor to enhance their site usability, Essential Addons for Elementor contains a dedicated and free countdown widget. I will call this an evergreen countdown timer WordPress plugin due to the overwhelming response from other bloggers. For existing Elementor users, this extension is an untapped goldmine!
The plugin contains numerous effects and patterns that fit well for blogs, WooCommerce sites, and what not. As these effects are visually appealing, it helps in improving the CTR of your site. Are new to using WordPress or handling plugins? Take advantage of this plugin with the help of internal documentation. 
Features
Boost your click-through rates
Countdown shadow effects
Multiple countdown styles
2. Countdown Timer Ultimate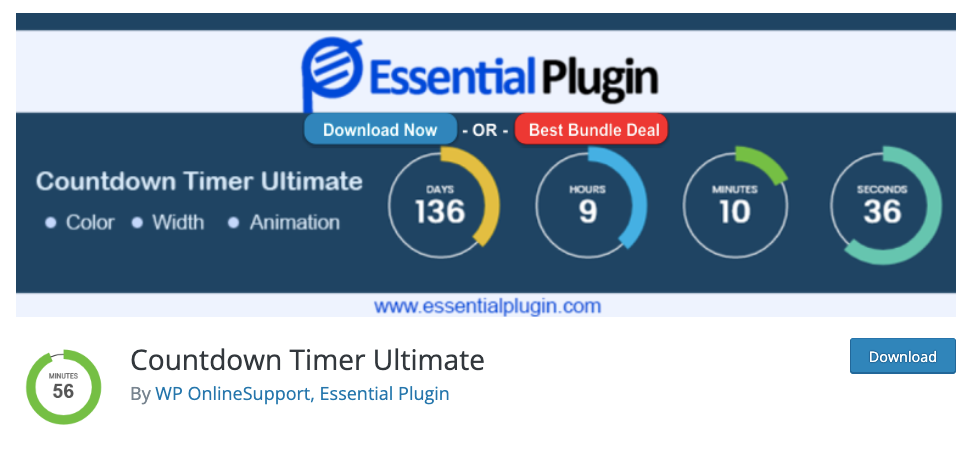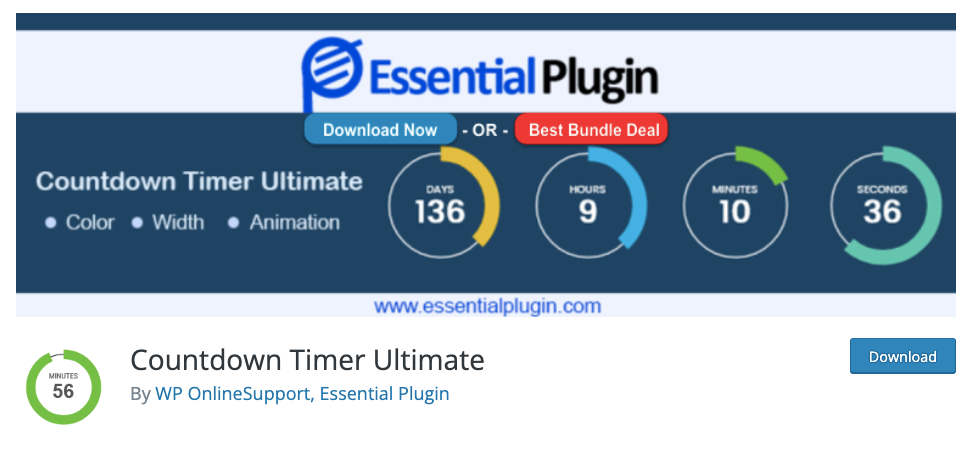 When I was looking for the best countdown timer plugin WordPress, several successful bloggers recommended Countdown Timer Ultimate for many reasons – appealing, functional, handy, and options. The plugin works great in Gutenberg editor, and there is no limit to the number of timers on your website. 
If you are worried about its look and feel, the plugin is intuitive and lets you adjust color, width, countdown values, and events. Most importantly, the countdown timer plugin WordPress from WP Online Support works for multiple languages and is lightweight. You don't have to worry about the speed of your site after installing it!
Features
10+ Attractive clock styles
Clock animation feature
Time expiry functionality
3. Sales Countdown Timer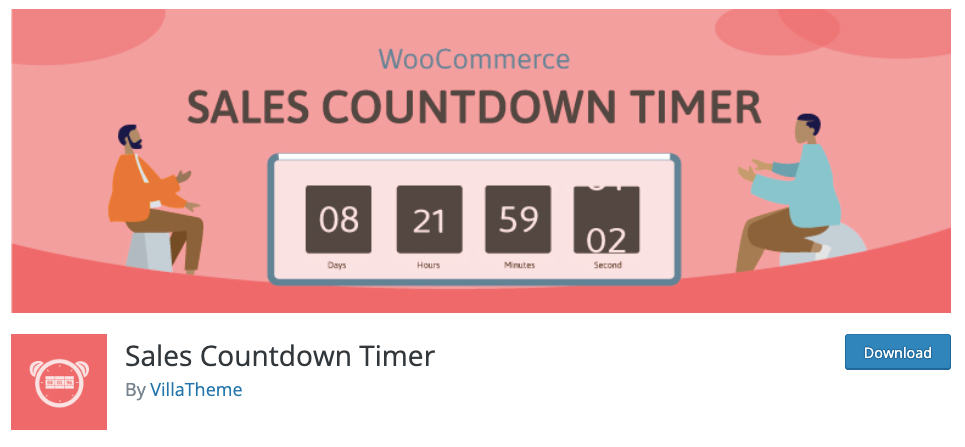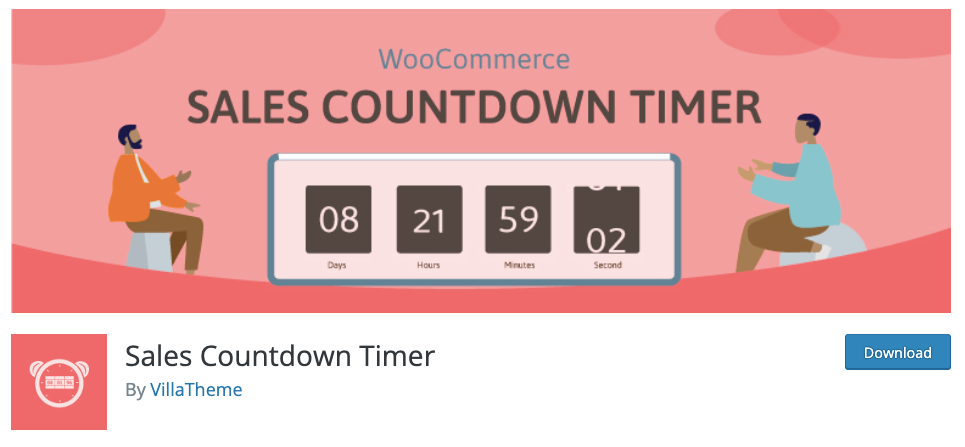 Are you launching an ebook or a product on your webpage? If you would like to hype the curiosity of your audience, the sales countdown timer from VillaTheme is the perfect WordPress plugin for countdown timer. There are dedicated options for promoting sales and attracting early buyers to your new product. 
What's more? The timer can be set on multiple pages along with interesting options like a sales progress bar and sale end information. This is great for bloggers that run WooCommerce stores simultaneously, as the plugin is well-customized to fit this platform. If you have admired attractive countdown timers and sale flash badges on popular sites, you can get them on your website with this plugin. 
Features
Woocommerce countdown timer
Display Woocommerce sale scheduled time
Position changing in the single product page
4. Countdown Timer for Elementor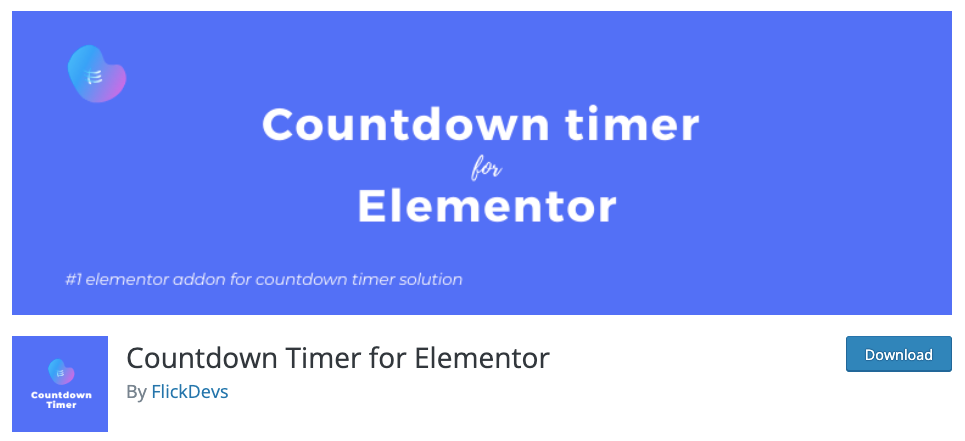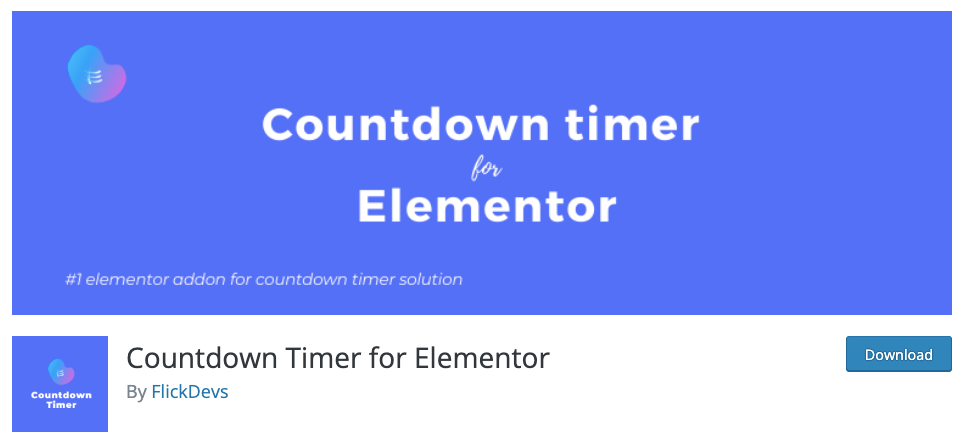 Are you looking for the best WordPress plugin countdown timer? The countdown Timer from FlickDevs is a great option if you installed Elementor on your web asset. The best part of this countdown timer plugin is its ability to drive sales via timers, and customize it according to your site's needs. 
Above all, this countdown timer WordPress plugin is available at a throwaway price and can be a great investment to keep your audience glued. Before you explore this plugin, let me also tell you that it doesn't require prior coding experience. Just install the plugin and customize it on the go.
Features
Cookie-based timer plugin
Post and Pages countdown timer
Fully responsive design
5. LightStart – WP Maintenance Mode & Coming Soon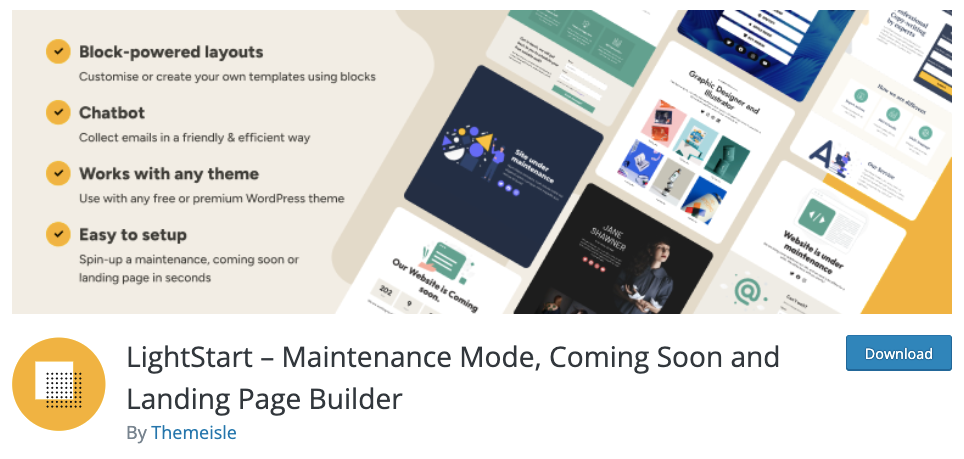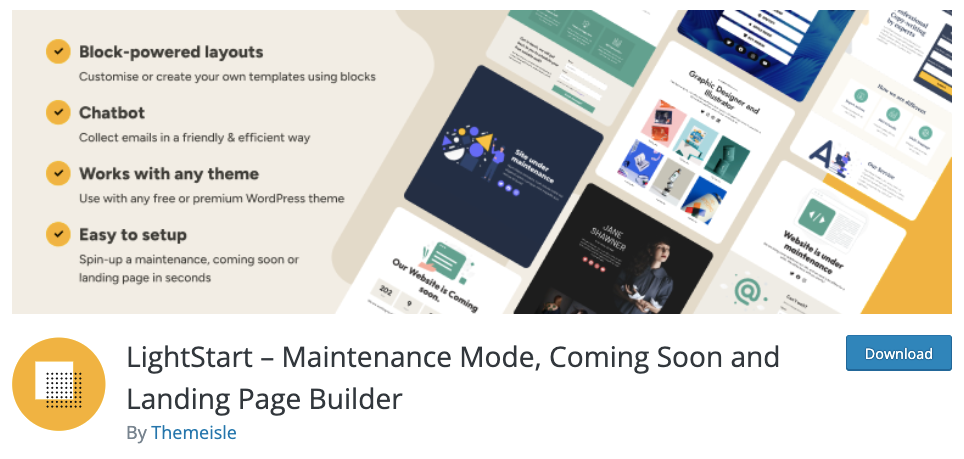 Searching for a countdown timer WordPress plugin for free? Lightstart from ThemeIsle is a blessing in disguise. After applying it to a few of my sites, I was astonished by its easy setup attribute. There are two more aspects that blew my mind – the chatbot option and the responsive layout. 
Have you ever thought that you could interact with your audience even when it is in maintenance mode? This plugin makes it possible. Once you install it on your blog, use one or more existing layouts for the landing page and timer. Alternatively, you can also customize them to work exclusively for your site. 
Features
Countdown remaining timer
Responsive design
Fully customizable like color, font, etc.
6. Hurry Timer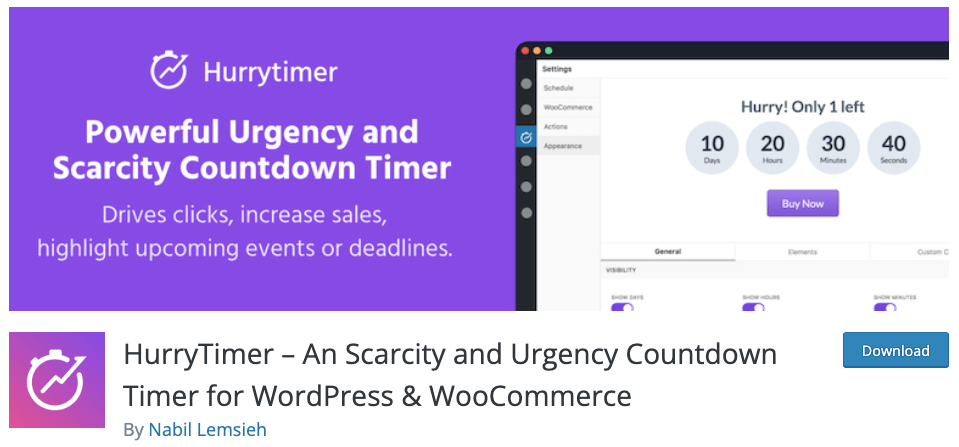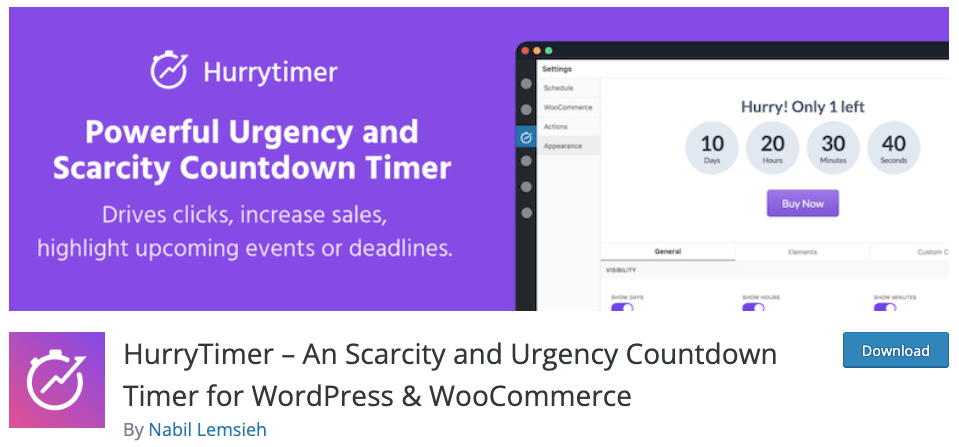 Are you selling a product or service via your site? Hurry Timer is a fabulous product if you want a nice WordPress countdown timer. It is renowned for creating urgent countdowns to increase sales and build better relationships with the audience. Whether your repository has leftovers or new products to sell, this plugin helps!
The best part about this plugin is its ability to customize according to the audience's time zones. Most importantly, you may use it for evergreen, recurring, and one-time campaigns. Once you install it on your site, schedule campaigns, use the auto-restart option, or perform various expiry actions. In any case, this plugin will break the ceiling concerning sales and user retention. 
Features
One-time countdown timer
Live design customizer
Auto restart
7. Countdown Timer – Widget Countdown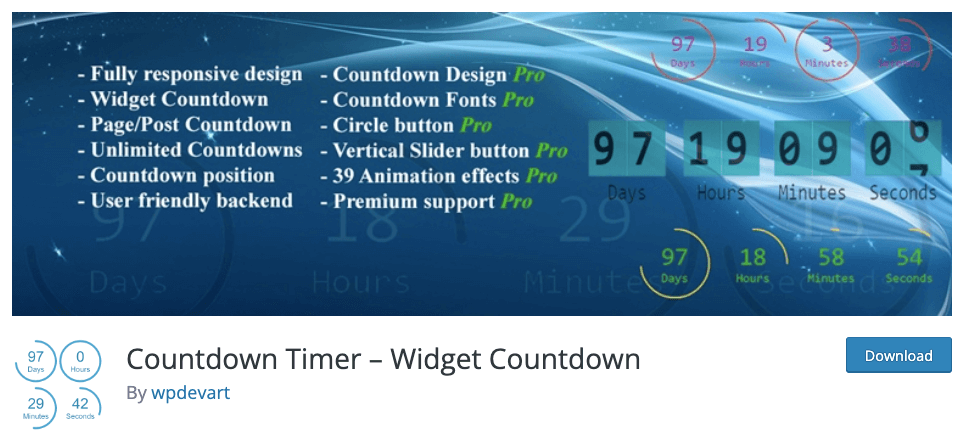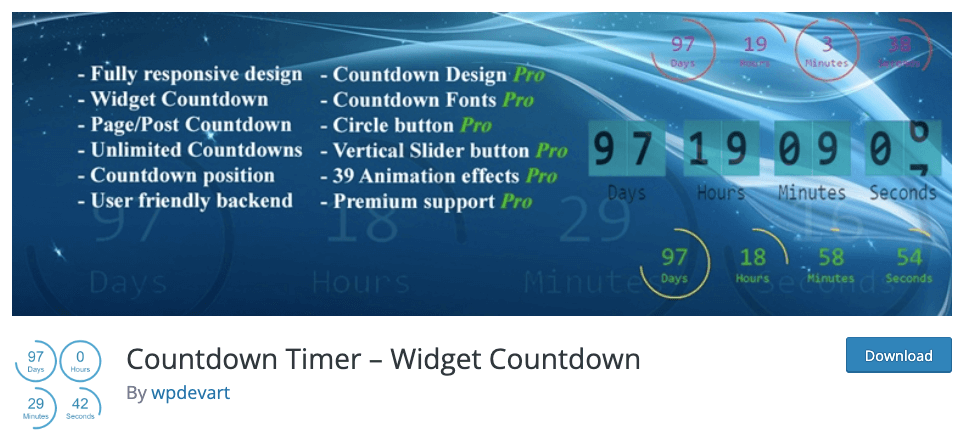 Do you prefer creating a timer exclusively for an announcement? Then, you need the countdown timer from WPDevart, as it functions as a widget and allows you to customize the look and operations. This is a wonderful countdown timer plugin for WordPress for two reasons – it does what it intends to and lets you create a countdown specific to a page or post, or an entire site.
The free version is sufficient for a small blog. However, when you are looking for customization, you can explore the pro version and take advantage of its animation effects and other timer layouts. This is beginner-friendly, and I will strongly recommend it to every blogger who prefers minimalism in terms of coding and functionalities. 
Features
Create Unlimited Timers
Choose a position for Timers
Fully Responsive Design
8. Finale Lite – Sales Countdown Timer & Discount for WooCommerce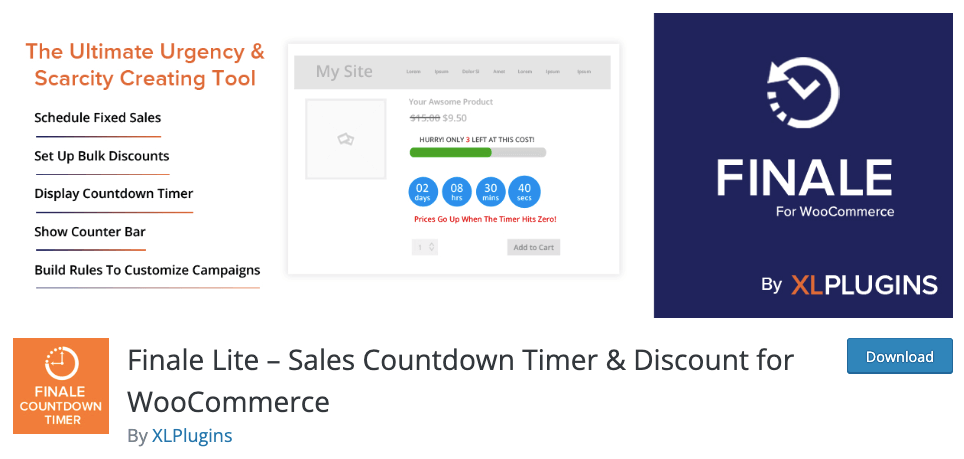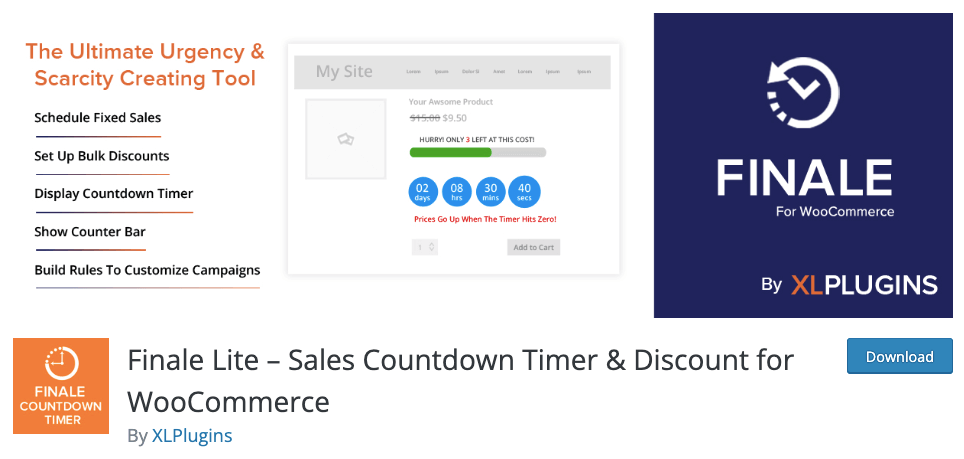 Finale Lite is a must-have WordPress plugin countdown timer for WooCommerce blog owners. Once your inventory is updated with product information, activate Finale, and it will do its job effectively. Wondering how to use it? Well, it's known for creating scarcity-specific promotional campaigns to increase sales. 
If you have coupon codes or deals on your site, Finale can handle scheduled sales campaigns. An interesting aspect of the plugin is its helpful documentation that guides every user (irrespective of expertise). Based on the user interaction, the timer appears on specific dates and a counter bar. On top of these options, you can set rules for this plugin. The Finale is the new countdown timer robot!
Features
Set up sales between two fixed dates and time
Create rules to customize campaigns
Set up a counter bar to show the real-time stock status
9. Countdown, Coming Soon, Maintenance – Countdown & Clock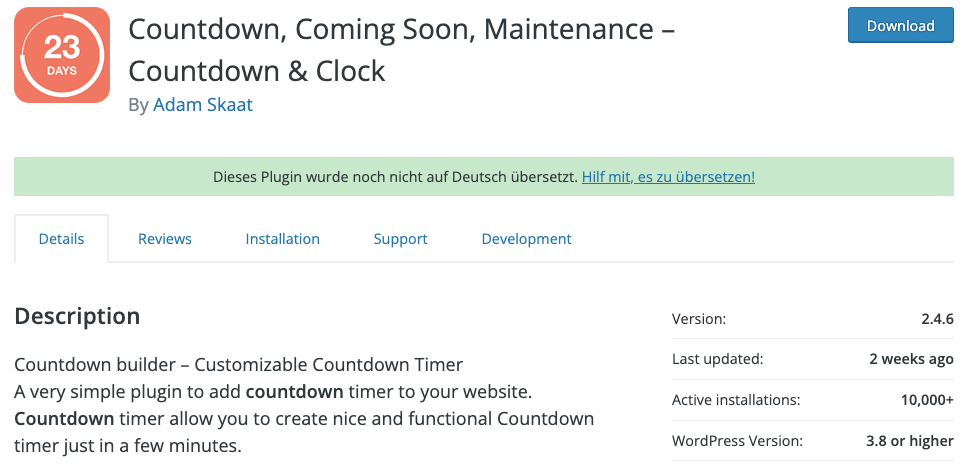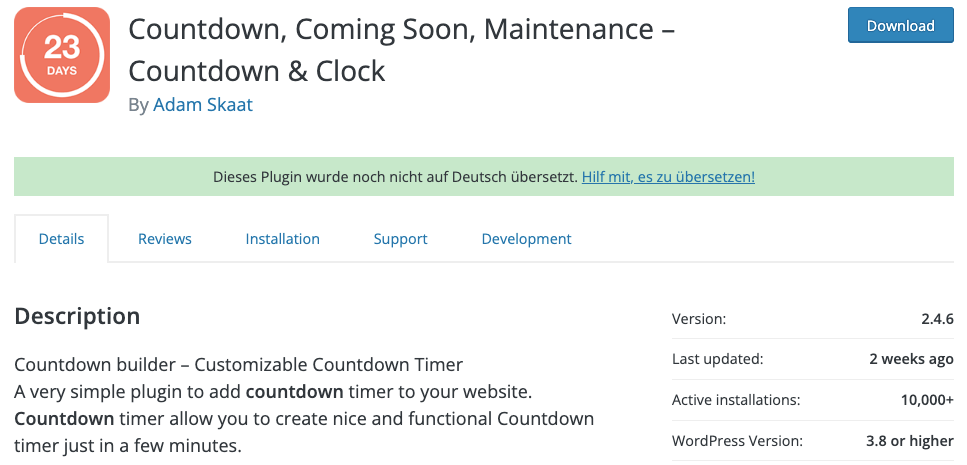 There is a difference between displaying "coming soon" and "countdown". With countdown timers in place, it attracts the audience and provokes their interest to interact with your blog or store. When you need the best countdown timer plugin WordPress, countdown & clock by Adam Skaat is a simple and multifunctional plugin. 
It has different countdown layouts like timer, clock, digital, circle, sticky, and flip clock. As a person who doesn't encourage too many fancy elements on the site, I thoroughly enjoyed using this plugin, and I am certain you will too. It goes by the "keep it simple" philosophy and lets you activate on the go.
Features
Countdown Builder
Sticky countdown timer
Flip clock countdown timer
Conclusion
Customers are key to any business. Whether you run a digital store or a blog, taking advantage of every opportunity available is essential. Setting up a countdown timer is one of those crucial tasks that can also increase user retention rates and conversions. Based on your budget and the size of the site, you may choose from the list of plugins mentioned here. 
To boost your site, begin with a timer and see how the performance enhances. Perhaps, it has worked wonders on my site (including WooCommerce). Integrate a timer to your site and use shortcodes whenever needed. The job is simple yet effective. So, choose a plugin from the list and prepare for a better financial quarter!