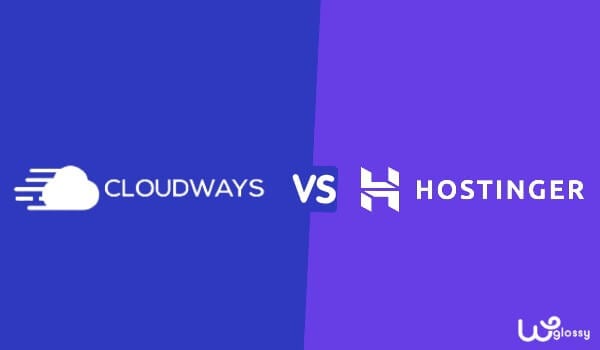 Cloudways Vs Hostinger, Which is the best hosting to buy for your business site in 2023 and beyond?
I use both Cloudways and Hostinger. I host WPGlossy (This Blog) in Cloudways managed hosting.
I host my few niche websites in Hostinger. Why am I hosting with the two hosts, Cloudways & Hostinger?
If Cloudways can handle my main website WPGlossy, What ticks the Hostinger for my niche websites? Is Cloudways better than Hostinger?
I use both Cloudways and Hostinger. I have been enjoying both of their services for a few years. So this Hostinger Vs Cloudways comparison is unbiased.
Cloudways is an exclusive Cloud hosting company. But Hostinger has Cloud hosting, shared hosting, VPS hosting, WordPress hosting, and email hosting.
Comparing Cloudways Vs Hostinger Shared hosting plans would not be justice at all. I evaluate Hostinger's cloud plans too.
Let us decode Cloudways Vs Hostinger details and see where Cloudways wins over Hostinger and where Cloudways fails with Hostinger.
Cloudways Vs Hosting – Rapid Fire Comparison
To simplify things, here is a quick comparison between Cloudways and Hostinger to understand its essential features and specifications.
| | | |
| --- | --- | --- |
| | | |
| | | |
| | | Free CDN for Business Plan |
| | | |
| | | |
| | | |
| | | |
| | | |
| | | |
| | | |
| | | Weekly backup for low plan, Daily Backup for Business Plan |
| | | |
| | | |
| | | 30 days Money Back Guarantee |
| | | |
| | | |
| | | |
Why Cloudways Than Hostinger?
You should go with Cloudways managed cloud hosting for the following valuable reasons!
Cloudways have high-speed servers to make your site load super fast. You could offer the best user experience for your visitors and get a good score in core web vitals assessments to stay authoritative in the eyes of search engines.
This managed WordPress hosting is highly scalable to handle the hike in visitor count. No server down issues because of having high-class, latest PHP servers.
Cloudwayss support is excellent and helpful. They can help you fix things and solve your technical troubles. Live chat is there for technical assistance.
Security is a high priority for Cloudways. OS-level firewalls with DDoS protection, Free SSL, Automatic backups, Two-factor authentication, Regular security patches, Bot protection, etc. What else do you require for your website safety?
Easy to change or upgrade the PHP Version and edit the .htaccess file.
Different cloud servers are available. That too in standard and premium plans.
The pricing plan is a pay-as-you-go type, and hence you will be paying only for the resources you use. Besides, the monthly plan is comfortable; no renewal headache here!
You may install unlimited sites through the 20GB – 3840GB high-storage disk space. No restrictions like Hostinger.
Why Hostinger Instead Of Cloudways?
Your choice may be Hostinger hosting because
Hostinger gives you a free domain and email accounts, which Cloudways does not provide.
It offers VPS hosting for Linux and Windows with full root access and a dedicated IP address.
Its shared hosting is premium quality and the most affordable pricing option for business startups and blogging beginners.
Hostinger Vs Cloudways Hosting – In-depth Comparison
I have evaluated several factors to compare Cloudways and Hostinger. You could see where both are equal and where they dominate each other. This in-depth comparison helps you decide where to host your websites/apps.
1. Load Testing – Cloudways Vs Hostinger Speed
Load testing is the concept of testing a server with many concurrent dummy visits to see how it performs. I have tested the load on Cloudways $10 plan, Hostinger shared plan and Hostinger Cloud type hosting plan.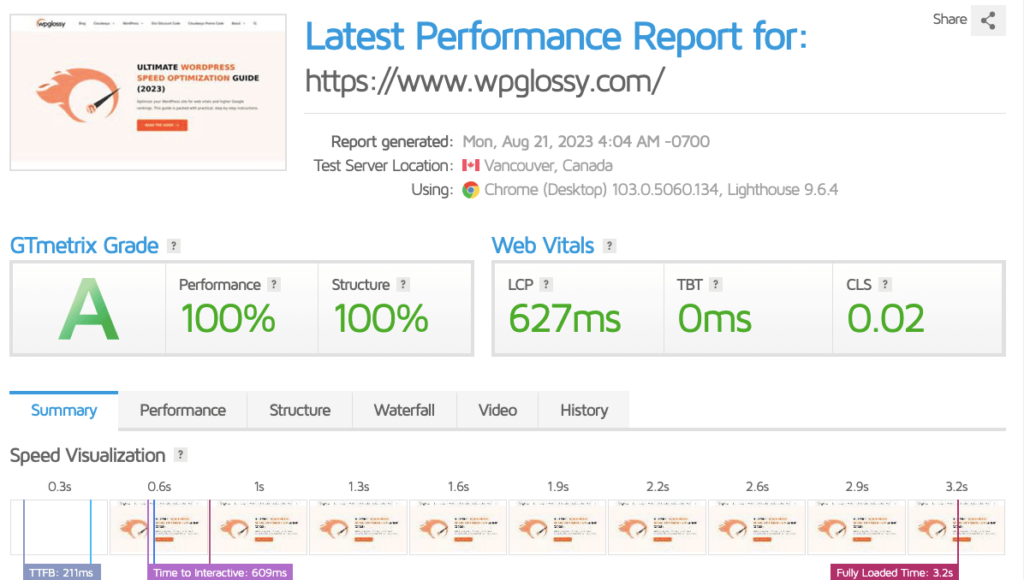 The Hostinger shared hosting server went offline when I tested with what I have used for Cloudways $10 plan. I applied the same load in the Hostinger cloud hosting server, and it is fine. But the TBT, ping time, and all favored for Cloudways comparing the Hostinger cloud hosting plan.
Winner – Cloudways
Verdict
Which is the fastest hosting? Cloudways wins the speed test.
2. Data Center Locations
Cloudways has over 65 server locations in different regions of the World. However, Cloudways doesn't own or operate these servers. Instead, these servers are owned & handled by three (IaaS) Infrastructure providers, namely Digital Ocean, AWS, and Google Cloud.
Hostinger has servers in 7 regions in the UK, US, Brazil, Netherlands, Singapore, Indonesia, and Lithuania. All Hostinger servers are in globally connected Tier-3 data centers with dual uplinks with multiple ISPs.
Winner – Both
Result
Who Is The Winner? Both Win! Cloudways & Hostinger has data centers around the world.
3. Uptime Performance
Cloudways hosts with world's largest infrastructure providers and manages 99.99% server uptime. We have been using the Cloudways Digital Ocean server for the past five years, and till now, we didn't face any server down issues. Our blog uptime performance maintains at 100%, and we are delighted about the all-time site availability that every site owner always dreams of.
Here the servers are launched on dedicated resources, and you never need to worry about website crashes. They have an auto-healing capability that doesn't let your site down at any cost. Besides, the managed cloud servers are PHP 7.3 ready for optimal performance, through which you can play well in the SEO game.
Coming to Hostinger, it has 99%, which is fine but lesser than Cloudways. We have used this server for our moderate-traffic niche blogs for the past couple of years and have experienced the server-down hassle a few times. It was frustrating, but we have somewhat managed since those aren't our primary blogs.
Winner – Cloudways
Verdict
Who has a better uptime score? Cloudways wins as we have a 100% uptime score for WPGlossy
4. Core Web Vitals
In May 2020, Google announced that "Core Web Vitals" is the ranking factor in Google's search engine results from May 2022, and now it is included! The hosting server you choose should help you get excellent server response time, and then only your website can pass the Core web vital tests.
Look at the screenshot, which is nothing but our results in Google PageSpeed insights for core web vitals results of this blog – WPGlossy, hosted on Cloudways DO server. The FCP, LCP, CLS, and Speed Index values are green.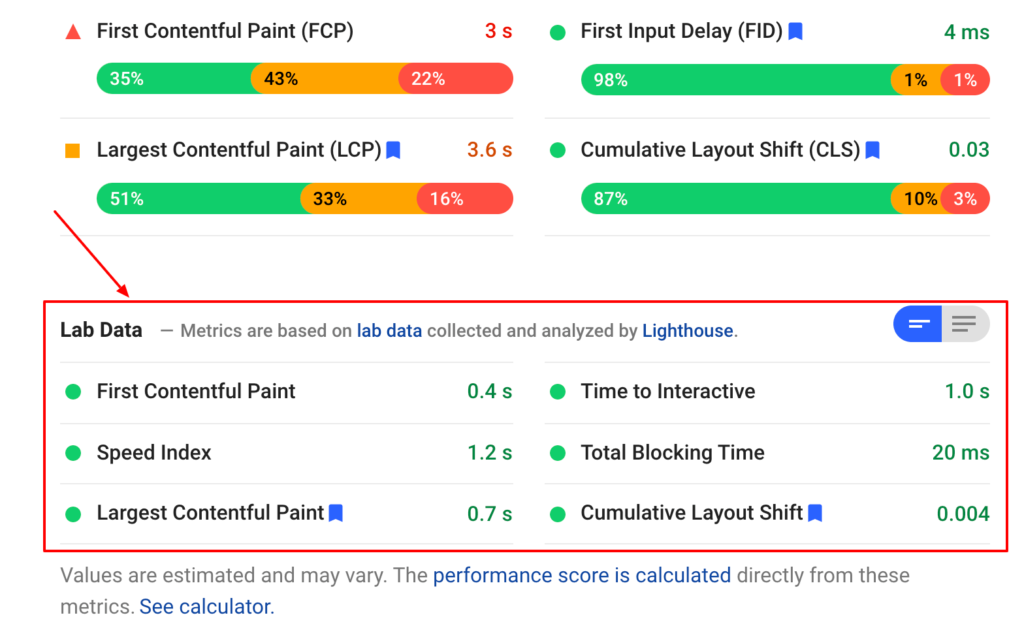 Now, look at the core web vitals score of one of our niche blogs hosted on the Hostinger cloud server. The results are not so impressive, and we need to do a lot of optimization formalities to improve the LCP, FCP, and CLS values.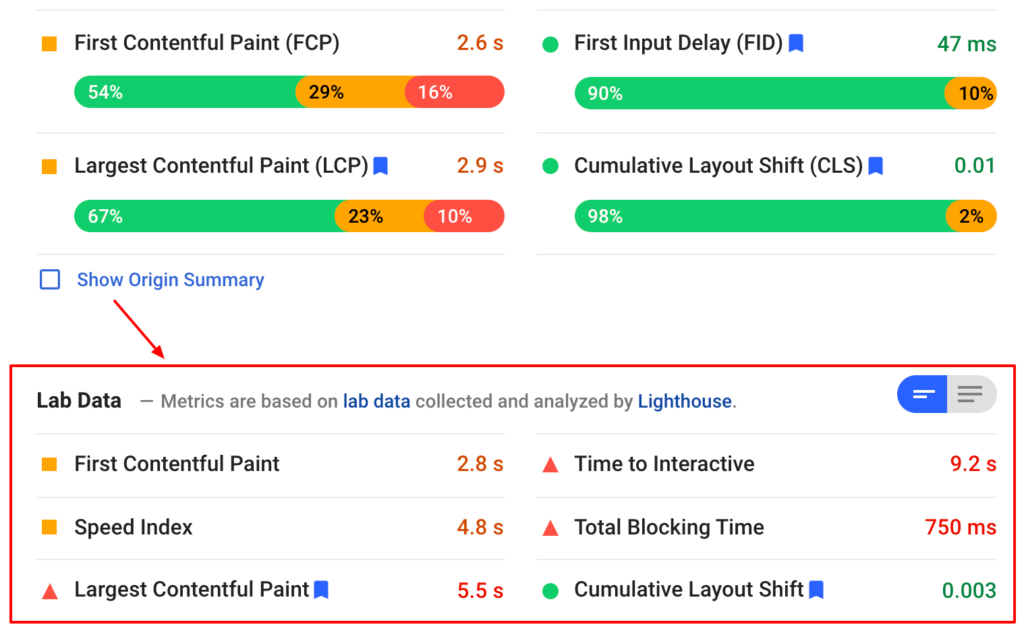 Winner – Cloudways
Verdict
Which hosting helps to get a high score in CWV? Both help us to optimize the best Core Web Vitals.
5. Security Protocols
As Cloudways partners with Infrastructure providers for servers, Server level security is taken care of by the respective IaaS providers. No need to guess the level of security. These IaaS providers are big giant companies investing millions in security.
Cloudways, on its hand, manages the OS-level security protocols like firewalls to protect malicious traffic, regular OS patches, IP whitelisting, and TFA two-factor authentication to protect your Cloudways account from hacking.
Hostinger manages and operates its data center; hence it does server-level protection and OS & software-level security standards. In addition, Hostinger makes custom web server rules to protect your site from any security breaches.
For example, Hostinger servers have LVE containers for account isolation, a Wanguard anti-DDOS traffic analyzer, brilliant firewall rules on the switch level, and a Web application firewall (Bitninja or Imunify 360) on each server.
Winner – Both
Result
Who Wins The Battle? Both wins as Cloudways & Hostinger have industry-best secured servers.
6. Backups
Cloudways offers automated & On-demand backups. Backups are stored in offsite server locations. Offsite backups are charged at $0.033 per GB. On-server backups are free and can keep the last 30 days of backups. It is possible to restore them in one Click via the admin dashboard & revert in 1-Click too.
Hostinger offers daily backup in a business plan and only weekly backup in lower plans. Hostinger stores the last seven days' daily backups and the last seven weeks' weekly backups in the business plan.
In cloud hosting, Hostinger offers offsite backup in all plans and keeps it up to a month. The WordPress Pro plan includes a personal jetpack service that stores the last 30 days of daily backups in WordPress hosting.
Winner – Cloudways
Verdict
Who Offers Best Backup? Cloudways wins as it offers offsite backups at a cheap cost of $0.033 per GB compared to Hostinger. It gives you daily backups as well.
7. Customer Support
Cloudways offers live chat support for all its customers. Its ticket support is free, and you will get a reply as early as possible. Cloudways offers Premium Support which is paid, starting from $100.
Phone support is provided only to premium support facilities. Premium support customers' tickets are escalated to high priority and get a reply faster than other customers. I have not subscribed to Premium support but never find slow or poor resolve.
Hostinger has 24/7/365 customer support via Live chat. Hostinger doesn't have phone support. Hostinger support is free for all customers and non-customers. From my experience, Hostinger's live chat support is excellent and fast. They care enough to resolve any issues. I have no complaints regarding Hostinger's support.
Winner – Cloudways
Result
Who Is The Winner? Cloudways – Best free live chat support & super-fast response to solve our site difficulties and requirements.
8. Number of Websites
Cloudways has no restrictions on how many websites/apps; yes, you can host as many as your hosting plan resources accommodate.
Hostinger allows 300 websites only in cloud hosting plans. Shared hosting & WordPress hosting plan allows up to 100 websites.
Winner – Cloudways
Verdict
Who Wins? Cloudways wins as no restrictions on how many websites can be hosted.
8. Email Account
Cloudways doesn't offer any of its email hostings. But Cloudways offers add-on facilities that let you use Google Workspace or Rackspace Premium Email feature for just $1 with superior protection and support around the clock.
Hostinger offers its email hosting for free. For 100 domain plans, you may create up to 100 emails, and each email has 1 GB of free storage.
Winner – Hostinger
Result
Who Wins The Battle? Hostinger Wins as Cloudways doesn't offer its email service.
9. Money-Back Guarantee
Cloudways offers a three-day free trial without credit card details. On the first day, migrate your website fully, and then the next two days, you may experience the performance, speed, and any differences from your old hosting. In addition, this free trial eliminates the need for any Money Back Guarantee.
Hostinger offers a 30-day money-back guarantee, and if you are not satisfied with the performance in your first month, you could ask for a refund.
Winner – Hostinger
Verdict
Who Wins? Hostinger wins as that offers enough time to validate the hosting performance.
10. Control Panel
If you are a fan of cPanel or Softaculous, you will miss them in Cloudways & Hostinger.
Cloudways offers its admin dashboard. This is the best custom control panel we have in the entire industry. In addition, 1-Click installation is available for many apps. It's all under one roof with no confusing settings. All the preferences are crystal-clear, and you don't need to be an expert in handling the admin panel.
Hostinger has its dashboard called hPanel, which is also very good through which we can manage & operate our hosting account so efficiently. You can install many apps in one 1-Click.
Winner – Both
Result
Who Is The Winner? Both have the best custom control panel.
11. Staging Environment
Cloudways allows unlimited staging websites. This staging feature is a unique feature of Cloudways. You can create stage websites before any website launch and install any new plugin in the staging website and see if it breaks or makes an error in your website.
If the plugin is fine with your staging site, you can apply it to the live site. Note that you can create a staging website with the 1-click cloning feature. It is the best feature for web developers.
Hostinger doesn't have any such staging environment. This staging feature lets us test any plugin or theme in the live website and see only the broken website.
Winner – Cloudways
Verdict
Who Wins? Cloudways Wins by having a great staging environment to test the application changes without disturbing the live version.
12. CDN
Cloudways partnerships with the world-class CDN, Cloudflare to offer CDN service to its users. As a result, Cloudways achieves reduced latency and fast page loading time through a vast CDN network. Cloudways Cloudflare integration is simple! Besides, you should know that it has recently introduced Edge Page Cache to reduce your site's LCP and TTFB.
Hostinger also uses the Cloudflare CDN service, which is very familiar, and I have no complaints. Though Hostinger has less number of server locations, Cloudflare CDN covers any location worldwide.
Winner – Both
Result
Who Wins The Battle? Cloudways & Hostinger both Wins.
13. Cloudways Vs Hostinger Offerings
Cloudways delivers one thing with excellence. That is Cloud Managed hosting. Cloudways hosting is substantially better than shared hosting plans as it is not sharing the server resources with other neighbor accounts on the same server. Cloudways is neither a shared hosting nor a VPS hosting company.
Hostinger is an excellent hosting company that provides shared hosting, WordPress hosting, VPS hosting, email hosting, Minecraft hosting, and Cloud hosting. In addition to that, Hostinger offers a free web hosting plan. Hostinger offers web design services in three packages.
Winner – Hostinger
Result
Who Wins The Battle? Hostinger wins the war as it offers many products and services.
14. Promo Codes
There is nothing wrong with searching for promo, coupons, and maximum discounts. A promo code can save many dollars from our pockets, and we can invest the savings for our website growth.
Cloudways promo code is available to our blog readers. You can copy the Cloudways promo code "WPGLOSSY" and get a maximum discount of $30. It is the highest discount offer at this moment.
Hostinger has inbuilt discount prices, as shown on the website, and knows the discount will only apply to the first invoice. When the renewal happens, the pricing will be higher than Cloudways plans.
Winner – Cloudways
Verdict
Who Is The Champion? Cloudways is the hero because its promo code offers a maximum discount of $30.
15. Pricing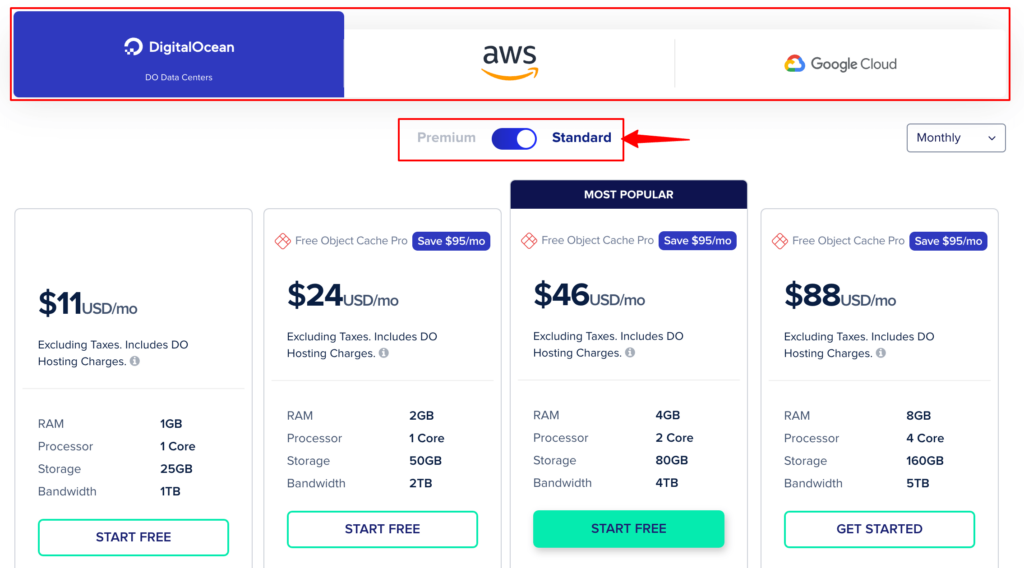 Cloudways hosting plan costs start from $11. This basic plan is suitable for most new and small business websites that attract only a few hundred daily visits, not thousands. On the other hand, the Hostinger cloud plan starts from $9.99, allowing to host up to 300 websites, with the following configuration 3 GB RAM, 200 GB SSD storage, and 2 CPU cores.
Cloudways have monthly and hourly billing modes. Cloudways doesn't force anyone to buy annual, two, or 3-year plans. Cloudways follows pay-as-you-go prices. Hostinger forces people to subscribe for a year or over to get any considerable discount prices.
Winner – Cloudways
Other Cloudways Comparisons
Cloudways Vs Hostinger – Who is the ultimate champion in our comparison?
In this detailed comparison of Cloudways Vs Hostinger, it is clear that Cloudways hosting is leading the competition by scoring high in important factors like Speed, Security, and Support.
I agree that there is no competition between these hosting companies in a few factors. You have to decide which features are essential to outperform your site competitors. With Hostinger, Cloudways also ranks among many other top hosting companies.
I believe a Free domain is not that important; do not go for Hostinger just because of the free domain. Domains are nowadays cheap and sold at discounted prices like $2.99.
You can choose between any of the five infrastructure providers in Cloudways, which is impossible with Hostinger. Hostinger uses Cloudfare CDN, and in my experience, CloudwaysCDN is better than that.
99.99% server uptime guarantee, best speed performance in load testing, limitless scalability, simplicity, and excellent technical support make Cloudways the winner in the battle Cloudways Vs Hostinger.
The fast-loading managed server helps me score better in core web vitals assessment, and it is the top reason for recommending the Cloudways server for your business website. Trust me; Your decision to go with Cloudways will not go in vain. You will win for sure!