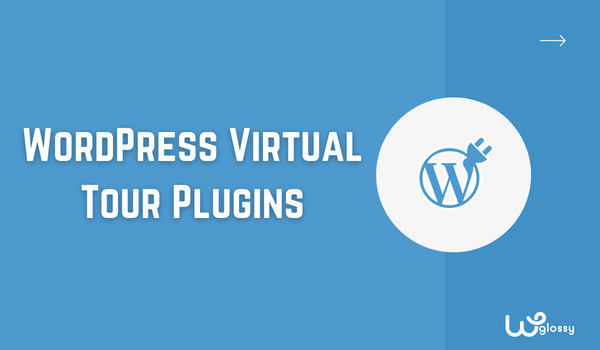 As bloggers and site owners, it's essential to understand what our readers want and give better user experiences. When you are dealing with products on your site, you are expected to provide a complete tour to increase conversions.
Before you worry about those thousand lines of code to make that happen, I want to inform you about 360 virtual tour WordPress plugins. Plugins are meant to enhance the site's convenience and layout; they are also functionality expanders.
excellent Virtual Tour Plugins For Your WordPress Site
Imagine giving a first-hand product tour encouraging users to make quick decisions! Wouldn't you like the same? In this article, we shall look at WordPress 360 virtual tour plugins that can uplift your business and add ease to users with better visual layouts. 
1. WP VR – 360 Panorama and Virtual Tour Builder For WordPress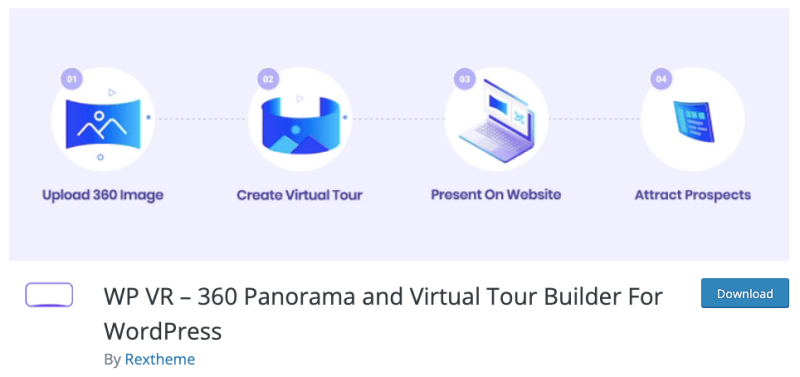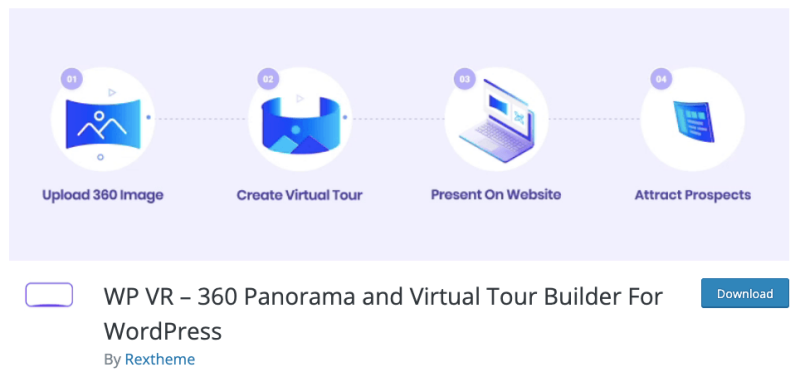 Let's say you run a showroom and use the site to promote your business to digital users. You can now show what it is like to own a product or the look of the showroom with the best free 360 virtual tour plugin for WordPress – WP VR.
With virtual reality at its peak, the WPVR plugin is multifunctional and requires only 360 panoramic images to convert it into a virtual tour. With no prior coding experience, you can create a virtual tour in a few clicks and take advantage of the interactive hotspot feature to attract viewers. Download and try it out for your site!
Features
360 Degree Video Support Tool
Unlimited Number of Virtual Tours
Tour Autoload Feature
Auto Rotation with Speed Control
2. iPanorama 360 WordPress Virtual Tour Builder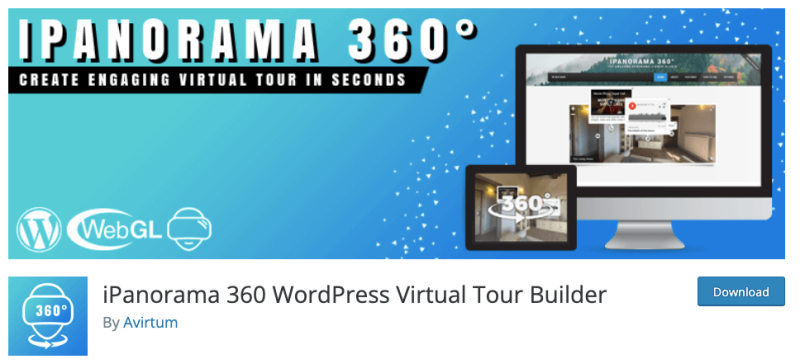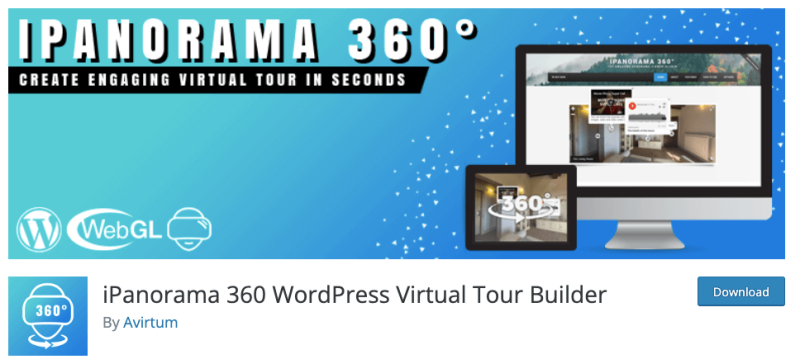 If you belong to the real estate domain, iPanorama 360 WordPress virtual tour builder is one plugin that will increase your conversions and user interaction patterns. This perfect WordPress real estate virtual tour plugin contains powerful builders, tooltips, scene transitions, scene layouts, and support.
Even if you are new to using these plugins, this advanced virtual tour plugin lets you use predefined layouts and customize them according to your properties. What more? You can animate the look and allow a smooth transition between scenes with no coding experience.
Features
Create A Realistic Tour From one Scene to another Scene
Shortcode & Gutenberg Block Support
iframe Embed Feature available
Google Street View Scene
3. 360 Panorama Virtual Tour Widget For Elementor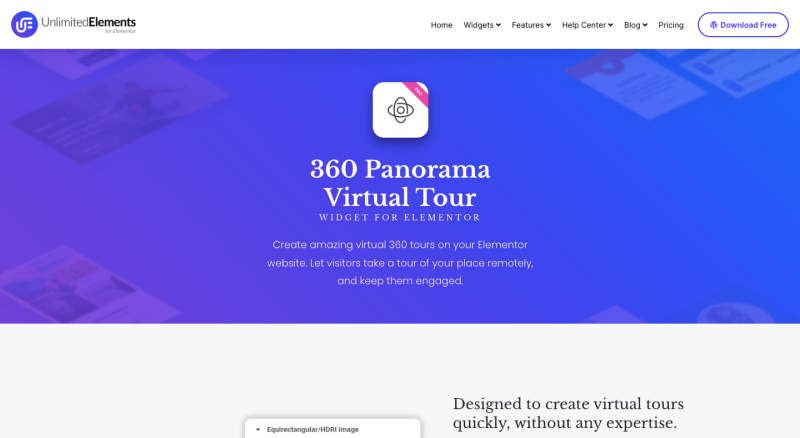 Whether you are a travel blogger or a brick-and-mortar store owner, the 360 panorama virtual tour widget for Elementor will positively change your business. It has a simple, beginner-friendly backend to create virtual tours with 360 panoramic images. 
You can also explore other features like auto-rotate, autoload, preview, compass, hotspot, and field of view. Is this WordPress virtual tour plugin for you? It is ideal for showrooms, restaurants, travel sites, art galleries, hotels, and real estate agents.
Features
Create Virtual Tours Easily
Fully Responsive Design
Custom Preview Image
Option for Enable/Disable Autoload
4. WordPress Virtual Tour 360 Panorama Plugin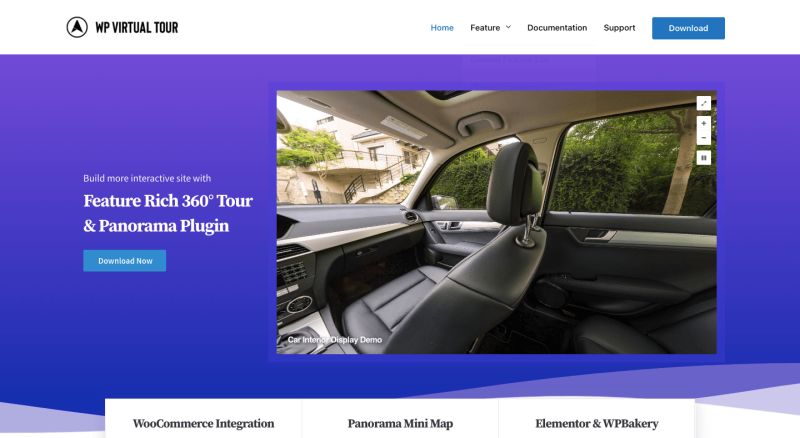 Do you wish to upgrade conversions of your physical store with a website? It is high time to explore WordPress virtual tour 360 panorama plugin, which gives a smooth shopping experience to users and a better market share. Wondering how?
This WordPress plugin for virtual tours can integrate with your WooCommerce interface and lets you create unlimited hotspots, panorama minimaps, and gallery popups. The best part is that it is lightweight and doesn't affect your site's speed anytime.
Features
Woocommerce Integration
Panorama Mini Map
Compatible with Elementor & WPBakery Builder
User-Friendly Backend Editor
5. WP Ultimate Tours Builder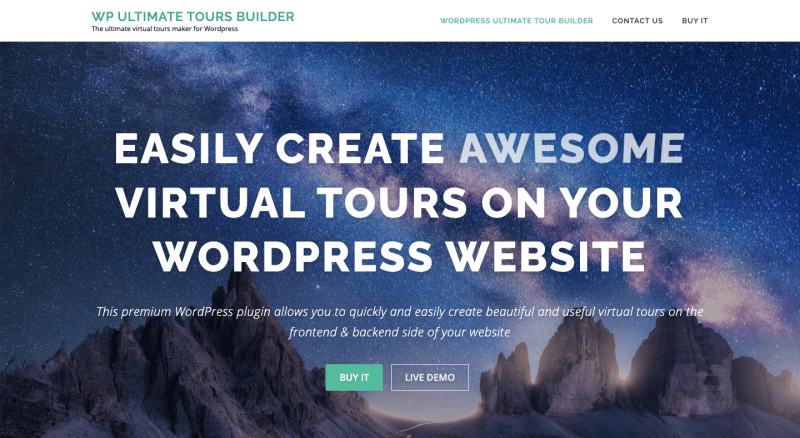 Using WP Ultimate tours builder will be a game-changer for every business owner. Here is why! It is a fabulous virtual tour plugin WordPress that lets you create visually appealing virtual tours with conditions. 
Order the plugin to do a task for every user behavior. The virtual tour customizes accordingly. While it costs a bit, it is worth owing to its host of features like interactive dialog popups and an inbuilt conditioning system for virtual tours.
Features
Visual and Live Step Builder
Powerful Conditional System
Fully Responsive
Fully Translatable
6. 360° Panoramic Image Viewer – WordPress Plugin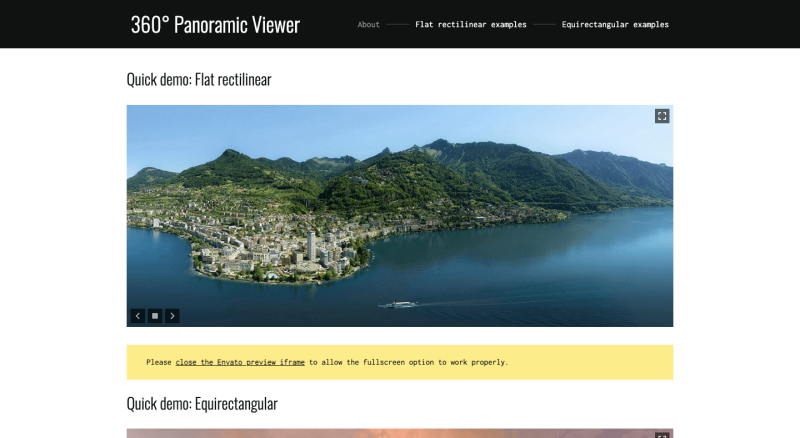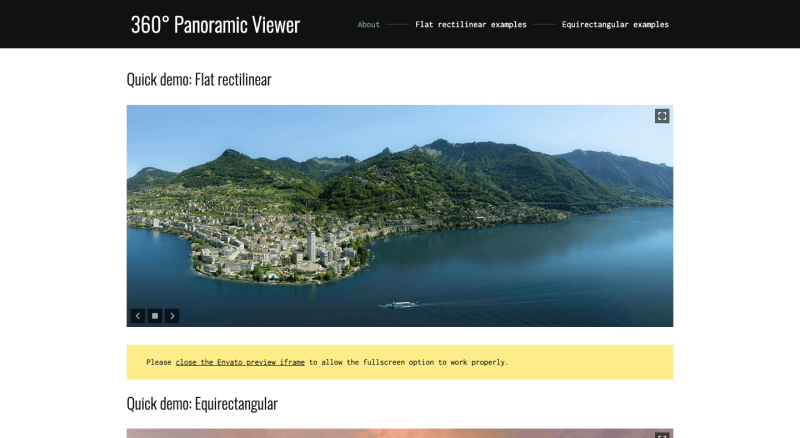 Out of all WordPress virtual tour 360 panorama plugins, I would call 360-degree panoramic image viewer the easiest. Simply capture panorama pictures of the spot on your phone and upload them to this plugin. The plugin makes it 360 degrees. What more?
It also offers hotspots with map tags. I call it the easiest because you can activate all the functions of this WordPress plugin virtual tour with one shortcode. There is minimal effort involved, and the user experience is outstanding.
Features
Supports flat rectilinear or equirectangular panoramic images
Responsive Design
Works with Custom-Coded Blocks
Zoom Function Available
7. Panorama 360 Addon for WPBakery Page Builder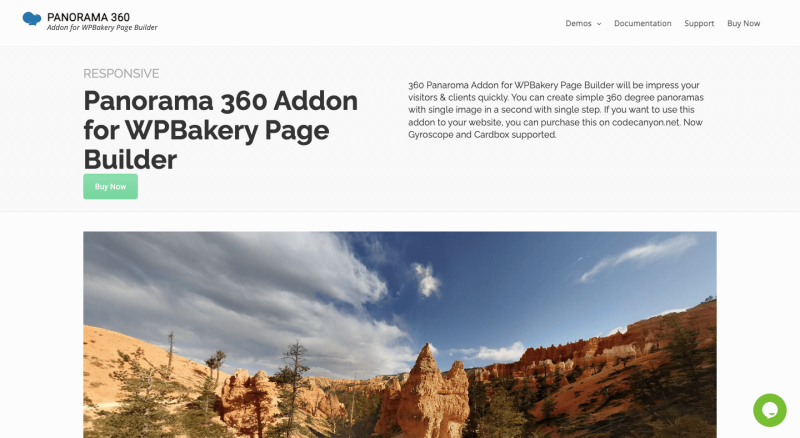 Do you prefer a top-notch panorama look to photos on your site? Panorama 360 add-ons for WPBakery Page Builder is the destination. It fits with all themes and plugins. The best part is you can create a responsive panorama (using existing templates) in a second. 
As a store owner, efficiently choosing a WordPress plugin virtual tour is important as it is linked to your investment. This plugin lets you take advantage of predefined templates to create new panoramas that instantly impress visitors.
Features
Responsive 360 Panorama
Predefined Templated Included
Compatible with all WordPress themes and plugins
Free Support
Wrapping Up
Creating virtual tours with panoramas is no more a hectic task with various WordPress virtual tour plugins listed in this article. In most cases, you need a panorama image, and the plugin creates a virtual tour without your intervention. 
You could begin with one based on your budget and requirement and then optimize the site to look better. These plugins are certainly going to improve user interaction patterns as well as returns. Begin your journey today!