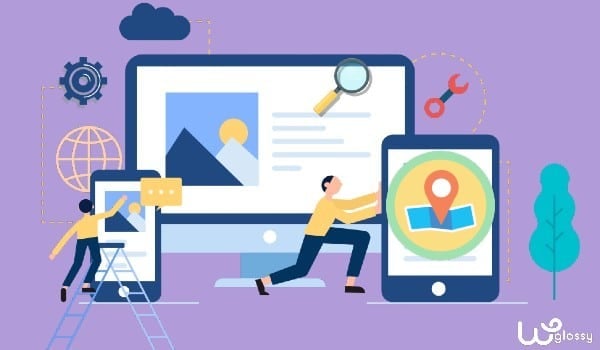 In this post, I'll share the best image and mapping plugins for WordPress in 2023, along with a brief overview of mapping plugins. So, you can understand its importance and use them to attract audiences to your business.
Do you know images, videos, and maps play a significant role in marketing? Indeed, any local business can get numerous consumers and leads through maps, images, or videos. After all, no matter how powerful your words are, you can't entice shoppers by only using words.
For instance, if an influencer promotes a restaurant by sharing a blog post or social media post, he will share it with a small review, images, and a map that pinpoints the exact location. Otherwise, it has no use, or it will not attract the audience properly.
In that case, images, words, and maps will help advertise the restaurant and show search engines that the business is authentic. That's why we've chosen this topic so you can understand why your website needs a map along with images, blog posts, and videos.
Image and Mapping Plugins: Overview
An ideal way to attract customers is by understanding what the customer wants. If a user is looking for a doctor in a specific location, a website with a map will surely boost his experience. It's because the user can see the address and information of the doctor and hospital.
On the other hand, if someone is a tourism promoter and writes blog posts about his journeys, he certainly needs maps to show his location. He can motivate the audience to visit the location with a small map.
The good thing is you don't have to search for different software if you're a WordPress user. You get several plugins from WordPress that can help pinpoint the exact location of your business.
Reviews of 10 Best Image and Mapping Plugins
As mentioned above, mapping is essential and easily available on WordPress. However, choosing the best one in the WordPress plugin store is the same as finding a needle in a haystack. But don't worry because you can select the plugin from the list below.
1. Image Map Pro
Image Map Pro is one of the best and advanced plugins with an easy-to-use interface. You can also create an easily customizable map that pinpoints the exact location. All you need is to give some time, and you will have a good design.
It has many useful features; one can easily add customs designs, text, polygon shapes with the drag and drop editor. Also, the plugin is super responsive, and you'll not face any problems while creating maps.
Unique Features
Allows users to create and edit polygonal SVG shapes without coding.
You can set the tooltip's position anywhere on the top, left, right, or bottom.
With this plugin, you can connect the shapes or icons and use them in maps.
You can integrate it with Gutenberg's editor.
The customer support is impressive; you will get a response within 24 hours.
2. Interactive Geo Maps
Interactive GEO maps are the second pick on our list. It has double versions, one is free with limited features, and the other is paid with unlimited features. This plugin can help you create a customized map for any continent or specific region.
The user interface is uncomplicated and easy-to-use that anyone can understand and use with no hassle. It has a library where countless maps are available. You can edit those maps and give them a personal touch, or you can create a map from scratch.
Unique Features
Over two hundred ready-to-use maps of different countries are available in the library.
It's customizable, adds color to locations, uses custom images and colors for regions.
Create labels, clusters, custom Java codes, display globe projection, or add a search bar.
You can export the map in several formats like an image or pdf version.
3. Image Map HotSpot
Image Map HotSpot is a useful plugin in the WordPress plugin library. An exciting feature of this plugin is it allows its users to display tooltips and images on the map. The tooltip will automatically pop up whenever someone clicks on the icon or mouseover.
It is possible to check the live preview of the tooltips in the backend that helps in creating the best look of the website. Furthermore, this plugin supports Youtube and Vimeo means you can add videos on tooltips rather than images.
Unique Features
It is easy to use and responsive, suitable for small screen devices.
You can highlight attractive images of your business or services and attract customers.
You can check the live preview of the map or the changes you've made.
The icons are draggable; you can drag the icons on the map.
It is compatible with jQuery.
You can customize the image hotspot without coding.
4. MapSVG
MapSVG is another fantastic WordPress plugin; it offers multiple features. For instance, you can create three different maps like google maps, image maps, or vector maps. Also, it has numerous features; you can create a floor plan and convert any SVG vector image to a map.
Moreover, the plugin also has 100+ free SVG vector maps of different continents and regions like the USA, which you can download and customize.
Unique Features
You can add tooltips anywhere on the map that will make your website more engaging.
It allows users to add different colors on regions to show differences.
You can use custom markers, clusters, templates, and different filters on maps.
Users can create a custom database and import the data in a CSV file.
Another best thing about this plugin is it is mobile-friendly.
Super customizable; you can add different elements to the map to highlight an area.
5. Maps Marker Pro
Showing the exact location of the business is necessary for shop owners. Without it, no one will know about your business. That's the point where this plugin helps; with Maps Marker Pro, you can pinpoint all your business store locations on the map.
You can create a map and add several markers in different locations. Another good thing is it supports different map services like Google Maps, Bing, or Here.
Unique Features
Features like markers, clusters, and filters help the audience in the search process.
You can make different marker lists by relevant data, name, or various tags.
It allows users to import and export in different formats such as CSV or XLSX.
You can share it offline through QR codes.
You can use different shapes like circles, squares, rectangles, polylines, etc., on the map.
Improve the SEO of websites and automatically add KML links to XML sitemaps.
6. Mapplic
The audience always wants extra things or features, which attracts them. Keep in mind extra things don't mean a by one get one free deal. Instead, you can add some extra features on your social media pages or website, like a specific map with Mapplic can be a great addition.
Mapplic comes in the category of one the best WordPress mapping plugins. Anyone can create or customize high-quality and responsive maps as well as floor plans with Mapplic. The plugin has fifteen built-in maps of different regions in the library, which anyone can use or customize.
Unique Features
The interface is easy-to-use as well as responsive.
You can do floor mapping of multiple floors.
With the plugin, you can create maps and add tooltips, markers, directories.
It also supports touch-screen devices like tablets, mobile, touch screen laptops.
7. WP Store Locator
Wp Store Locator is an amazing as well as a powerful plugin. With this plugin, you can add unlimited locations and use markers on the map. You can add custom labels and create different filters according to locations.
In addition, you can display the information about your business in a different language. For instance, if you're creating a website for the audience of a specific country like Spain, then you have the option to change the language to Spanish on the map from the admin panel.
Unique Features
You can add details of your business on the map.
Add countless locations and can use multiple filters.
It allows users to add some extra details like opening hours with shortcodes.
You can use cluster and marker features on the map.
8. Map List Pro
If you want to display a customized map on your website, sortable and filtered by different tags, the Map List Pro plugin is what you want. This image and mapping plugin for WordPress allows us to create a map and add a searchable list.
For instance, you can create a map of a city and pinpoint the list of your business location with mark clusters. You can customize the map, create different categories without coding. It also offers an auto-zoom feature, combo search that will boost user experience.
Unique Features
This image and mapping plugin for WordPress is responsive and compatible with all themes and designs.
You can create your market for maps or use the default ones.
It is more likely to check the distance in Miles and Kilometer.
Has more than 20 ready-to-use styles that users can use and customize.
It allows users to create numerous lists.
9. Google Maps Easy
Google Map Easy plugin is a perfect way of using Google Maps on your blog or website. As the name implies, you can easily use this plugin with any theme and create an appealing map on the website.
The plugin has several useful features like creating lists, adding markers, descriptions, images, videos on a map. Furthermore, it is fully responsive and 100% customizable. You can easily modify what you want and display the map on the website.
Unique Features
You can add unlimited numbers of markers to the map.
The plugin also supports the import and export of map data.
Add information like phone number, email address, description of the business.
You can easily add the map to the website through shortcode or PHP code.
10. Hero Maps Premium
A map on the website is necessary for all businesses, particularly if you own a travel agency. You can display a full-screen map and add markers and clusters to help the audience comprehend your services.
For instance, you can create different filtered lists of hotels or restaurants with Hero Maps Premium. So whenever customers click on hotels, the map will automatically pinpoint the specific hotels of that area that the agency supports with markers.
Unique Features
You can add lines and different shapes on the map and identify anything.
Easy to use interface; you can add markers and icons with the drag and drop builder.
It allows the user to change the color of the map.
You can add clusters on the map and specify something.
One can easily make groups of markers that help users in researching procedures.
You can add a fixed-sized and a full-screen map on the website.
Use – Cases of Image and Mapping Plugins
If you're a person who thinks that the presence or absence of maps on the website will not make any difference, then you're wrong. Yes, it will not create a significant change, but it will undoubtedly boost the experience of the website audience.
Below are the use cases of mapping plugins that will help you understand why you need mapping plugins.
By adding maps, you can show a list of your businesses or stores.
You can indirectly give the address of your other store through the map.
Markers on the map will help the audience to understand your services.
The map will guide your customer about your business.
You can add the different lists on the map and showcase your services.
With pictures, images, and descriptions, you can attract the audience.
As a travel agency, you can show the destination of the past tours organized.
Conclusion: Image and Mapping Plugins
Neglecting the importance of mapping plugins is not a good idea because adding a small map can boost user experience and advertise your business. That's why creating a map that showcases your services or businesses to users is necessary.
So, did you like this article and find it helpful? Are you using any of these plugins? If yes, share your valuable thoughts with us below in the comments section.