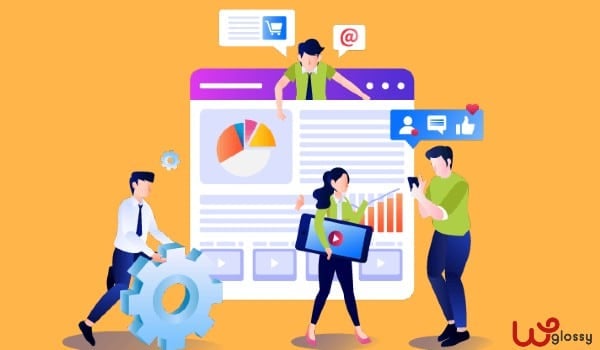 Website user engagement is influential in helping provide your business with much success. Keeping your users engaged helps maintain the expectations of your existing customers whilst converting any new leads.
There are many tips and tricks that can help increase engagement on your website, and this guide will share ten of those methods. I have also got a handful of tools that you can use to assist with your goal of improving engagement.
Benefits Of Increasing user engagement on your website
Customers fully engaged represent a 23% higher share in profitability, revenue, and relationship growth. There are many benefits to spending the time to increase your user engagement.
Improving your user engagement can help attract and maintain attention while building a stronger relationship between you and your customers.
More customers are likely to return to the site and purchase more when they've had a positive experience the first time around. First impressions count, after all!
Do you know user experience is an SEO strategy, and it tweaks the visitors' engagement with your business site which in gently turn pushes them to be loyal to your product/service?
8 tips & tricks for increasing Visitor engagement
As the benefits show, focusing your attention on engagement is key. Here are eight tips and tricks that help increase engagement on your site.
Pay attention to internal linking
To increase engagement, it's essential to keep them on your web pages for as long as possible. Your site's bounce rate is a good thing to look at when improving engagement. The bounce rate represents the percentage of visitors who enter the site and leave rather than visiting other pages on the site.
Internal linking can be an excellent way to improve the bounce rate because if your users are engaged in the content, they can click on similar content through links on the web page. It also helps your users navigate the site easily, generating more page views as visitors browse more than the site they landed on.
Incorporate relevant anchor texts and links to similar related content to make them more likely to click on it. Here, I have written a detailed article that lets you learn how to do the internal linking for high user engagement. It is helpful content through which you can learn a lot of tactics, as I have shared my knowledge and experiences over there!
Check the loading time of your pages
The time it takes for your pages to load is influential in keeping your users engaged. So much so that if they take too long, the user will likely click off your site altogether.
53% of mobile site visitors will leave a page if it takes longer than three seconds to load, according to Akamai. There are other reasons to make your site load fast.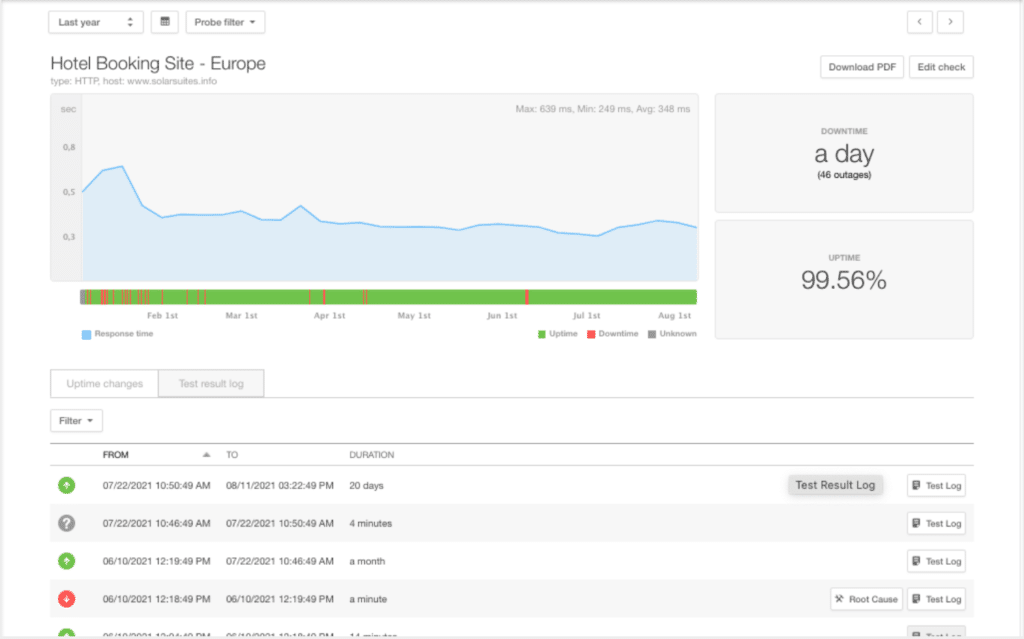 That's not a lot of seconds, so each one counts to ensure your pages load quickly. It's easy enough to check your web pages' loading speed by using tools like Pingdom, for example.
This is a great tool for testing how quickly they load, and you can then figure out what elements are slowing it down. For page loading, specific visuals are often slowing the site down.
Consider content creation your users already engage with
What content do you already have to live that engages your users? This is data that can prove crucial for future content creation. Keeping your audience engaged is helped with content written with their interests in mind rather than completely unrelatable.
Consider what content is missing from your site, and start tailoring your content more to what your audience will love. That means referring to your research on your audience and what they want.
The appearance of your content is also essential, particularly when it comes to adding in infographics or visual imagery in general. These canva alternatives are a good suggestion of design tools for improving your site.
Keep your web design simple and easy to navigate
Easy navigation is the most helpful website feature, according to 94% of respondents surveyed by Clutch.
Your website design doesn't need to be overcomplicated, especially for audiences who may not be competent with online browsing. Ensure that your website offers easy-to-navigate features and that visitors can quickly find what they want.
It's worth getting a website audit conducted by an external company or having a focus group of your target demographic to assess your current website layout. While you may feel there's nothing wrong with it, your audience may see it otherwise.
Other helpful tips for improving navigation include categorizing everything and making your most crucial web pages easier to find. Make sure that all your widgets work by testing them regularly. No one likes a clickable button that goes nowhere.
Be accessible to all your users
Accessibility is an apparent problem for many sites that do very little to make them easily viewable. There's also a tiny excuse for businesses not implementing more accessibility on their sites, particularly with all available tools. 
For example, Happy Scribe's transcription software helps transcribe content that would otherwise be difficult to understand. Look at what requirements the WCAG has when it comes to site compliance and make the changes where necessary.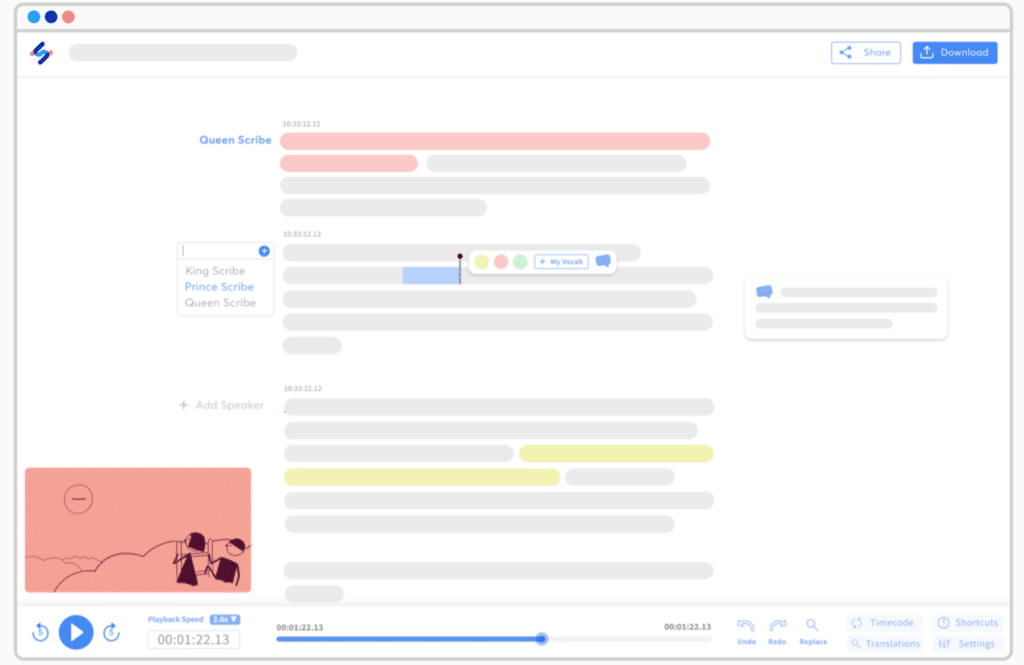 With 59.6% of US citizens with disabilities living in a household with internet access, it's a more significant demographic you could miss out on.
Study your audience
Many website providers fail to focus on their audience, who they are, and how they've ended up on the site itself. Many businesses will have their ideal or target audience, but not all have research to back their assumptions.
Researching your audience and knowing the exact demographics of your users will allow you to tailor the experience to them specifically. Welcome feedback from your existing customers, and where you're limited in data, use tools to help collect it.
There are many ways in which to get to know your audience better. These include:
User testing – See how your visitors are interacting with the site. Are they struggling with certain features or pages in general?
In-depth interviews and focus groups – Speak to your target audience directly about what they would improve or find difficult when navigating or engaging with the site.
Surveys and feedback forms – Even though they're not everyone's cup of tea, surveys and feedback forms can be a great way of collecting data.
Don't forget the search box
Ever visited a site, couldn't find what you were looking for, so you looked for the search icon and…nothing. There's no search box insight. Some users are coming onto your site specifically for something in particular. Adding a prominent search box will help users find it challenging to locate specific content.
When adding a search box, place it somewhere where it's commonly found. It's also worthwhile placing it in multiple places, such as in the top right-hand corner of the page and the drop-down menu if you have one.
Build up a mailing list
While introducing GDPR and other regulations has made collecting and storing data more challenging, it's still worth building up a mailing list.
There are plenty of ways to collect emails, whether through sales data or having a subscribe feature on the site that encourages users to sign up.
Top tools for improving website user engagement
There are many tools out there when improving user engagement on your website. With that in mind, here are some helpful tools to consider.
MailChimp for mailing lists
MailChimp is a platform you can integrate into your website to collect emails and other data when users subscribe to the mailing list. There are helpful features that can segment your list to specifically target relevant emails to where those users are in the sales funnel.
It's free for those with up to 2,000 contacts, with pricing options for more connections between $9.99-$14.99 a month.
Hotjar for analyzing user behavior
When it comes to well-loved platforms for user behavior, Hotjar is a must-have. The heatmaps feature can help you discover where your users are on the page and which areas are getting the most attention.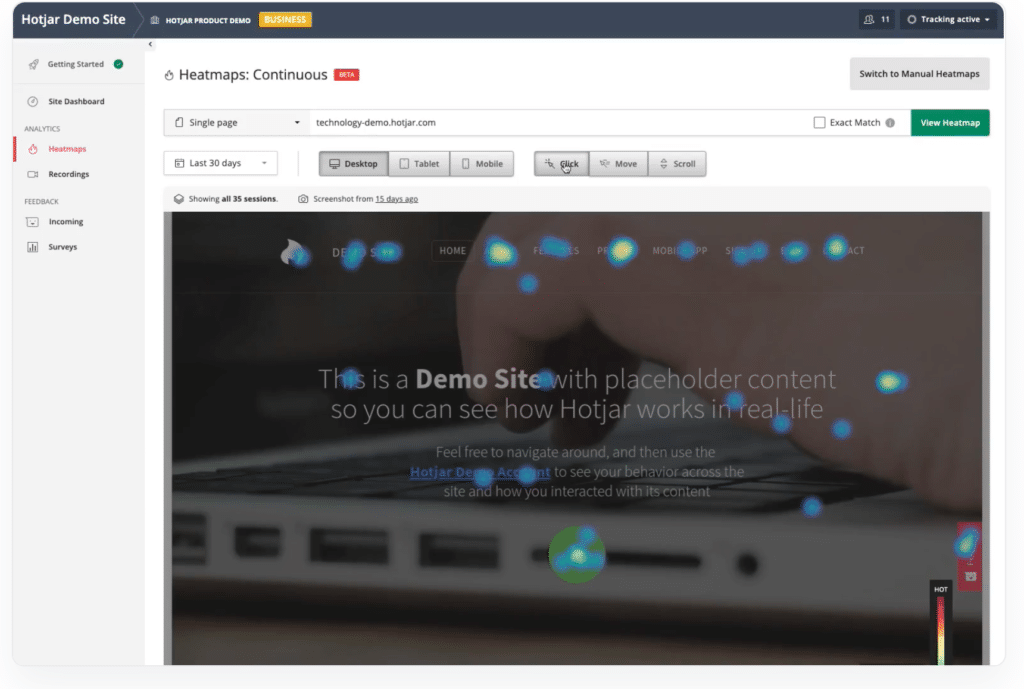 It can also take recordings on the site to see what your users see as they navigate the pages.
Google Analytics for data collection
Data collection can be done with minimal effort, thanks to Google Analytics. This is a great platform to implement a tracking code into your site to monitor your traffic, from discovering your audience's age, location, and gender to their interests and hobbies.
It's also free to use, making it affordable for all businesses of shapes and sizes.
Wrapping up
Engagement is a critical part of any site and the business behind it. With that being said, it's essential to implement some of these tips and tricks to help improve your website's engagement. I hope this piece of content helps! Do you have any thoughts to share? If yes, please do it in the comment section!