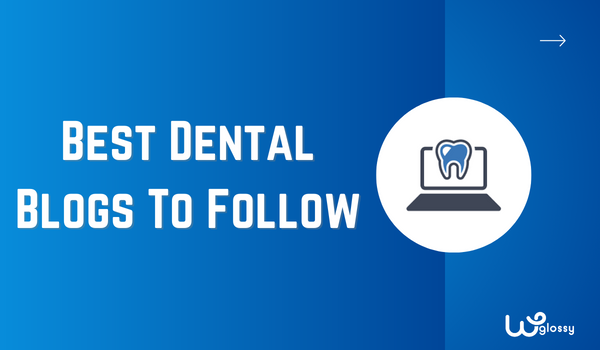 One of the most significant issues for someone starting a dental blog is they don't know which are the best dental blogs to follow. Also, what are some of the best dental topics trending worldwide to cover and rank for quickly? There is no need to worry anymore!
Lucky you, I'm here to help out! Thanks to my extensive research in the dental blogging field, I'll discuss my top 7 favorite blogs that are a gold mine of information. You'll be able to learn a lot from the information and by analyzing how they're writing and maintaining the blog.
Apart from the blogs, I'll also share the best dental topics. By using these topics or taking ideas from them, you may select anyone as per your interest and capabilities to write content. So let's get into the details without any further delay. 
Why Do You Need To Know About Dental Blogs & Topics?
You might be thinking about the reason why I created this blog post. The main reason was my mistake; I never read or followed other blogs related to my niche. This was a blunder because I failed to analyze my competitors or niche experts.
Fortunately, someone guided me at the right time. I started reading the top blogs in the dental niche, which have proven to be super helpful. You should do the same; analyze top blogs, learn how they win the audience's hearts, gain popularity, and generate leads.
Besides staying up-to-date with the latest info, you'll be able to know more about trending topics. For example, before analyzing my competitors, I used to focus only on general blog posts and user questions but never shared case studies.
These simple case studies helped me build a trusting relationship with my readers. With this, your readers will know that you're a reliable person who has worked in the field and solved patient issues, allowing them to trust your opinion more.
7 Best Dental Blogs To Get Inspiration
So here are my 7 top dental blogs I want everyone to follow. I'll explain the reasons why I consider them good for you below in detail. If you wish, add more blogs to the list. It's up to your choice, but don't forget to subscribe to these seven. 
1. Smile Guide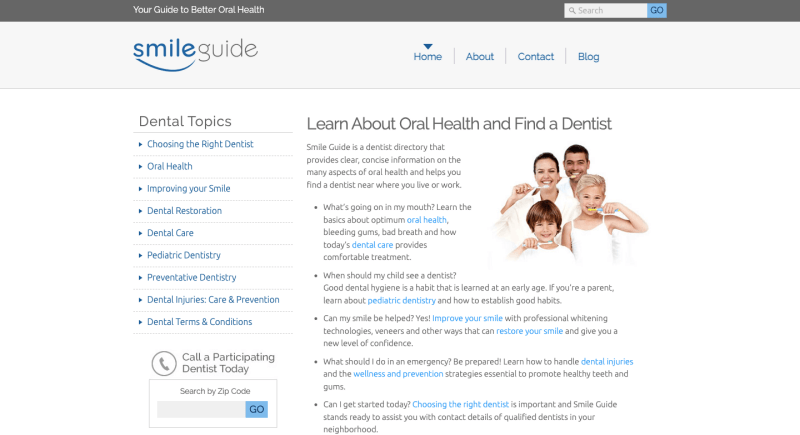 Smile Guide is one of the best blogs in the dental niche. It's like a dentist directory where anyone can read blogs related to general questions like the drawbacks of DIY teeth whitening, dental care for children, how to prevent oral issues, and so forth.
2. Perfect Teeth
The Blog Perfect Teeth is basically about a group of dentists in Arizona, Colorado, and New Mexico. You can easily find nearby dentists in these areas using the website. Besides that, it also includes blog posts in categories like family dental health, gum diseases, cosmetic dentistry, etc.
3. Mouth Healthy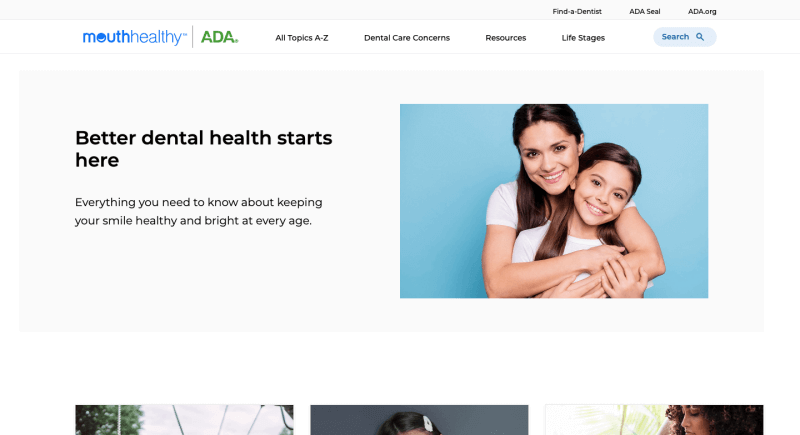 Mouth Healthy is another great blog to follow. Do you want to learn about how to write good content or win's readers along with getting information? It covers numerous topics in the dentistry niche; the audience can find topics by clicking on any alphabet between A and Z. 
4. The Teeth Blog
The Teeth Blog is a small group of dentists who really love teeth. They discuss everything about keeping your teeth healthy and share some useful tips. The best part is that they make it easy to understand, so anyone can learn about it, even if they're not a dental expert.
5. 123 Dentist Blog
The 123 Dentist blog also provides an option to find a dentist in British Columbia using the website. As a dentist, becoming part of the team is also possible, and for patients, they provide detailed blog guides and descriptions of their services.
6. Open Dental Blog
The blogs above were excellent for analyzing competitors or industry expert content. Now it's time to discuss the Open Dental Blog. It's designed for the dentist to know more about the latest practices, manage the dentist team, business model, and so forth.
7. ADEA Blog
The ADEA is the blog of the American Dental Education Association that focuses on dental education and its impact on oral health. This blog is a valuable resource for dental students, educators, and anyone interested in the field of dentistry.
After looking at the best Dental blogs to follow and inspire, let me share some excellent Dental blog topics to cover in your blog.
15 Popular Dental Blog Topics To Write
Now let's talk about the best dental topics to start a blog. I'll share the top 15 topics; they're also evergreen micro niches. You only need to check the keywords available for these topics and can easily build a blog.
1. Oral Hygiene
Oral hygiene is the best topic to start a dental blog. Why? Because it's a topic that's not just relevant but also evergreen. Everyone wants that sparkling, healthy smile, and they love to read blogs that provide them with information about it.
If you think everyone is working on this topic, did you give a thought on how you can rank easily? Remember, Oral hygiene isn't just about brushing twice a day; it's a whole universe waiting to be explored. You'll find tons of keywords that no one has worked on.
2. Tooth Decay
Do you know that more than one individual among 4 has untreated tooth decay in the USA? Here I'm only discussing the untreated cases; the number of people who face this issue and go to the dentist is way more significant than you think. 
It's not just about cavities – it's a gateway to a multitude of dental health conversations. From exploring the culprits behind decay to diving into the science of protection, your blog can become a treasure trove of knowledge readers crave.
3. Braces And Crowns
Coming to the third topic is a combination of two famous procedures; one is braces, and the second is crowns. Numerous kids and adults have uneven or crooked teeth. These are the people who want to know about the way to transform their smile.
You may discuss the nitty-gritty of getting braces (and surviving the initial discomfort) to understand the crown selection process. It's also a good topic; if you offer these services with good content, you'll be able to generate leads for your clinic. 
4. Dentistry Profession
Have you ever thought about targeting dentists or students who want to become dentists? For me, this is a fantastic topic; a lot of students want one crucial thing – guidance, someone who can help, and a dentist is the perfect person for it.
Share your personal experience, how you became a dentist, the problems you've faced, the fee for college, and so forth. It opens an opportunity to become a mentor to countless students; if you like, charge a fee for consultations.
5. Dentist Phobia
You know what? My sister hated the dentist all her life because she was scared and still is. I know it's not something good, but it's a relevant topic. Many people all around the world face similar issues, and as a dentist, you're the right person to address this in your blog. 
By discussing this topic, you'll create a safe space for those who struggle to voice their fears. Your blog becomes a haven of understanding and guidance, potentially transforming anxiety into confidence.
6. Veneers
Veneers are a new and trending topic worldwide. It replaces the old way of wearing braces for minor cosmetic issues. The best part is it's an instant solution; the patient doesn't have to wait for years to smile confidently.
Due to the features, many patients are interested in this procedure. You can easily benefit from the situation by sharing content related to the veneer's durability, cost, how effective it is, and procedure. 
7. How-To Post
You must have read several how-to blog posts, right? As per my experience, they're perfect to show your expertise. I personally subscribed to many blogs because of good how-to content that solved my issue. Want the same for your dental blog? Find how-to topics. 
For example, how to remove plaque from teeth, how to whiten your teeth naturally, etc. Try to solve your reader's problem by providing all answers and wait for the magic. I'm sure your blog will become the go-to source for all questions!
8. Baby Teeth
Baby teeth might be small, but they play a massive role in a child's dental journey. This is why mothers worry a lot about their baby's teeth, mainly if it's their first time being a mother, because of having zero experience. 
As an expert, discuss their issues, talk about myths, and what mothers should do at this phase to ensure the baby's teeth are healthy. By doing this, you won't only win your reader's hearts but can easily convert them into leads for the clinic. 
9. Dental Emergencies
"Dental Emergencies" is a gem topic to explore. It simply means addressing the issues that need immediate care. Like in the case of bone fractures, we go to a doctor without wasting time; there are also dental emergencies similar to this.
For example, it's not good to wait in case of soft tissue injury, severe bleeding, broken facial bones, etc. Addressing these situations will create awareness and give your readers the tools and ideas to respond swiftly, potentially preventing further damage.
10. Dental Hygiene Awareness
Along with all topics, you should also consider dental hygiene topics. I personally think not everyone is aware of how important it is to keep a smile healthy by maintaining oral hygiene, especially in developing countries.
This opens a door for you; it's not only a good topic for blogging, but you'll be able to help society. Think about it: the more people know about dental health and hygiene, the better care they can take of their smiles.
11. Common Teeth Issues
Bad breath, cavities, gum disease, and tooth sensitivity are some common teeth issues, and there are countless others about whom I can write a book. How about creating a blog that revolves around these topics?
Address each issue, discuss the symptoms, and answer questions like what a person should do to prevent them. It's an evergreen topic; no matter how old the blog post is, it will always remain relevant.
12. Cost of Dental Procedures
In the realm of dental health, one aspect often gets overshadowed but holds immense importance is the cost of dental procedures. No matter what the issue is, the patient always wants to know the cost, as the financial aspect can be a roadblock for many.
Addressing the cost of dental procedures on your blog establishes you as a reliable resource that understands the real-world challenges people face. Your readers will find your blog helpful and also think that you genuinely want to guide them.
13. Oral Issues, Causes, Symptoms, & Cure
Have you read blogs that show up when you write the name of a medical issue on Google? These blogs usually address medical issues, causes, symptoms, and cures. You can create a similar blog like that but remember, it won't be easy.
I'm sure already reputable sites are ranking for these keywords. However, it doesn't mean you can't work. But remember, you need a team of professionals, including SEO experts for on-page and off-page SEO and dentist writers, to create excellent quality content. 
14. News Articles
All medical fields, including dentistry, are constantly evolving, with new technologies, treatments, and research emerging regularly. This creates importance for a news blog in the dentistry niche that allows the dentist to stay up-to-date.
Build a blog about dental-related research topics, news about innovative dental technologies, reports on new treatment methods, to advancements in orthodontics and cosmetic dentistry. Break down the benefits and potential impact on patients.
15. Case Studies
Stories play an important role in marketing, like a powerful bridge that connects brands with hearts. Here the brand is you, your blog, and the hearts are readers; if you want to connect to the readers, you need to tell stories.
Worry not; I'm not asking you to write fiction stories; what I mean is case studies. Tell your audience how you helped individuals who have faced similar dental concerns. Readers can see themselves in these stories and most probably will book an appointment with you.
Wrapping Up The Dental Blogs & Topics
So tell me, what are the best dental blogs and best dental topics among all I've shared? I know it's a difficult question, and honestly speaking, you shouldn't pick any topic now. The reason is your keyword research remains, and that's the most hectic job for almost everyone.
Keyword research is the part where you'll find which topic has the right keywords that have low KD (keyword difficulty, it's a number that shows how difficult it's to rank). My suggestion is to open an SEO tool and start your research to find the best topics to start a dental blog.