Do you want to know how to create Cloudways Backup and Restore applications? It's good that you want a recent website backup to stay safe against data loss. Let me show you the simple backup process and restoring the files in Cloudways.
As a Cloudways user, you know the uncomplicated setting features in the crystal clear Dashboard. And yes, they have offered a 1-click option for taking your site backup. I always admire every simple dashboard preference of Cloudways! Let's come to the point!
I have already explained the best ways of taking WordPress backups and their importance! Moreover, I recommended a reliable backup plugin to complete the job in minutes. Now, it's time to explain the backup procedure of Cloudways hosting.
Step-By-Step Instructions To Take Cloudways Backup & Restore Files
If the intruder gets access to your site or you accidentally delete your core files, the server-level backup will always protect your web asset. In Cloudways hosting, the backup task is straightforward and quick! Let's see how to do it!
Step 1: Log in to your Cloudways dashboard account. You may use the newly introduced server section interface.
Step 2: Go to your left-side settings, and click Cloudways Flexible > My Applications.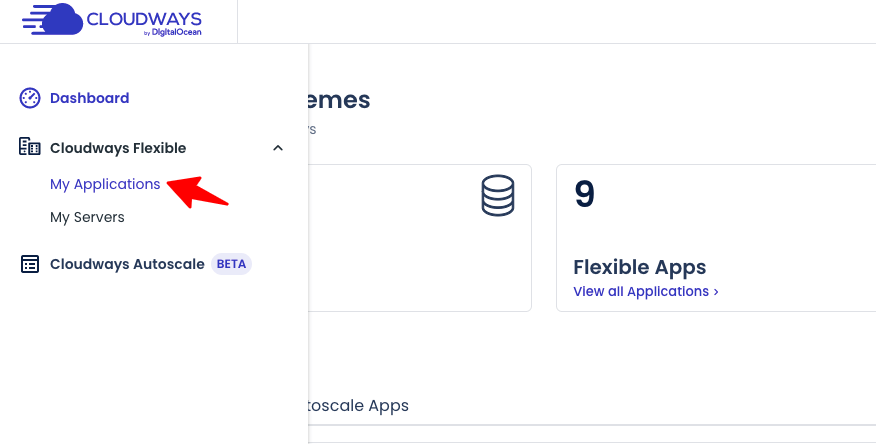 Step 3: You will get your applications listed; choose any of your applications to take the backup.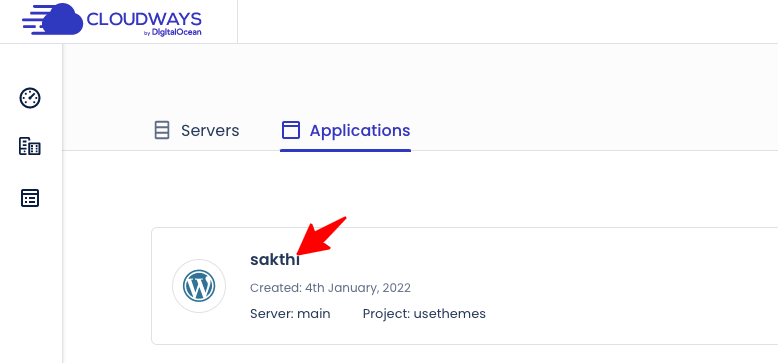 Step 4: You will get the access details for that application; Locate the option – Backup & Restore. Click it.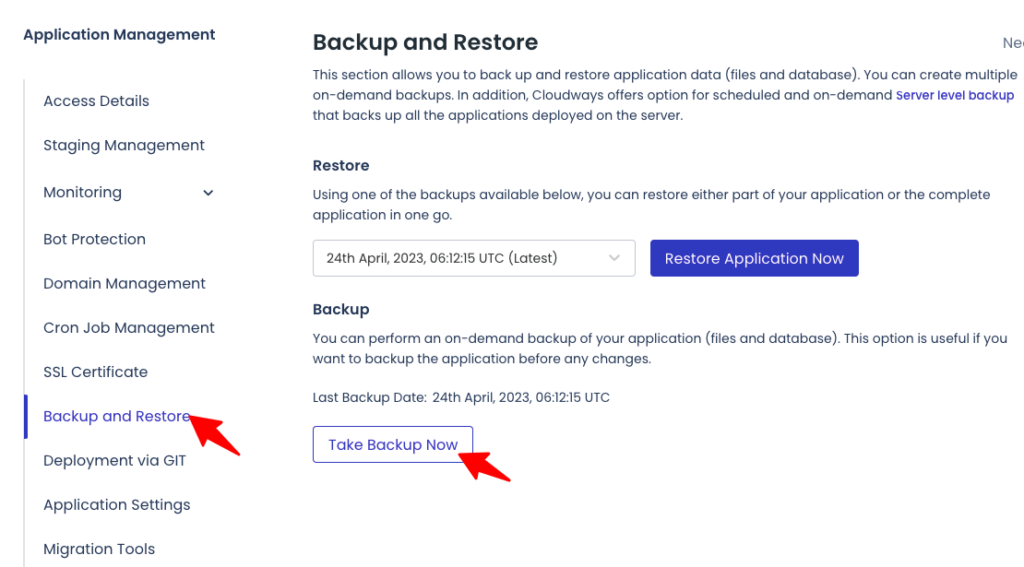 Step 5: You will be taken to a page with a button – Take Backup now; click it (refer to the above image). If your site is old, completing the backup will take some time. After the process, you will get a message on the top – Backup completed.
Step 6: Check the restore section (Use the drop-down arrow to check), and glance at the latest backup date with the time. Select it and click – Restore Application Now.
Step 7: Cloudways will give you three backup options – Complete backup, Web Files, and Database. You may pick your preferred option for the file backup. Click the "Proceed" button to begin the restore application process.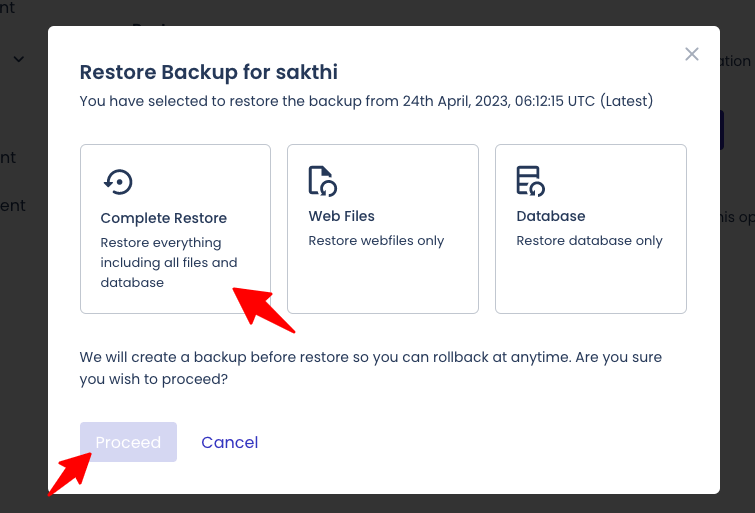 After the completion of the restoration, you will get a message saying that the application has been restored. That's it, so you have learned how to take Cloudways Backup and restore the files.
What Is Roll Back In Cloudways Backup?
Let's see an additional feature in the Backup process, Roll Back. It is a local copy of your application which will be saved before you restore the files using the "Restore" option.
Note – If you want to use the restore feature again, you must either delete it or roll your application back to its state before you restore it.
So, if you don't want the restored files, you may use this Roll Back option to remove the Cloudways backup that you have taken.
When you click "Delete" of Roll Back settings, it will ask for the delete confirmation. By clicking "Proceed," you will get the message at the top that the "backup has been deleted."
So far, we have seen a particular application's backup and restoration process. And now, let's see, how to back up your entire server completely!
How To Backup Your Entire Cloudways Server?
Step 1: Go to Cloudways Flexible > My Servers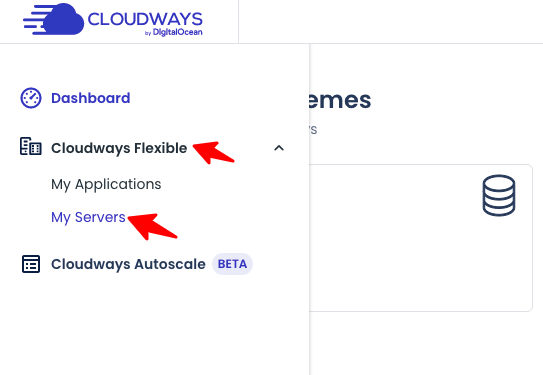 Step 2: Select your main server
Step 3: Come to its left side settings, and hit the preference – "BackUps."
Step 4: You will be taken to a page with the button -"Take backup now"; Click it.
It might take some time, and yes, it depends on the file size of your server. Once the process gets completed, you will get a message "Backup Completed."
Note – You can delete the local backup by clicking the delete icon (Check the above screenshot).
Look at the above screenshot and notice the Scheduled Backup of Cloudways. I use the default settings. However, you may modify the preferences according to your requirements.
You can adjust
Schedule Time (UTC Timezone for automated backup)
Backup Frequency (Possible to set from 1 hour to 7 days)
Backup Retention (Allowed duration is 1 to 4 weeks)
Video Tutorial To Learn The Cloudways Backup Process
For quick understanding, I have prepared a video tutorial for Cloudways Backup. Watch it and subscribe to our YouTube Channel for useful videos like this!
Cloudways Backup And Restore – FAQs
Q: How Long Does Cloudways Keep My Backup?
Cloudways will keep your application backup for 15 days. After that, you cannot recover your files.
Q: How Much Are Cloudways Backups?
For offsite backup storage, Cloudways charges $0.33/GB per server. We are paying $0.50/mo as a backup charge; look at the below screenshot.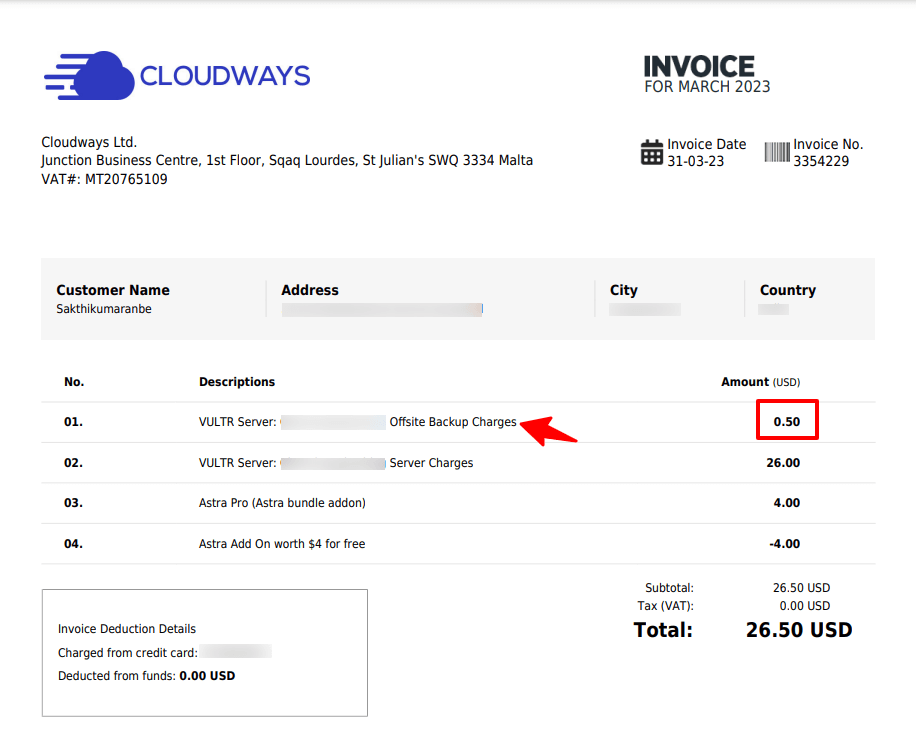 Q: How Do I Manually Backup Cloudways?
I have already explained it in the article. Here is the brief form!
Go to Cloudways Dashboard > Target Server > Backups from the left menu
Enable Local Backups > Save Changes
Click Take Backups Now
Connect your server through SFTP login and download the backup copy.
Wrapping Up
Taking backup is the best way to maintain a healthy WordPress site. Cloudways is the best-managed hosting provider with easy settings for Automated offsite backup and On-demand application backup.
I hope you understood the simple process of taking the complete server backup and backup & restoration for a specific application in Cloudways hosting. If you need help taking the server-level backup, please get in touch with me through the comment section.