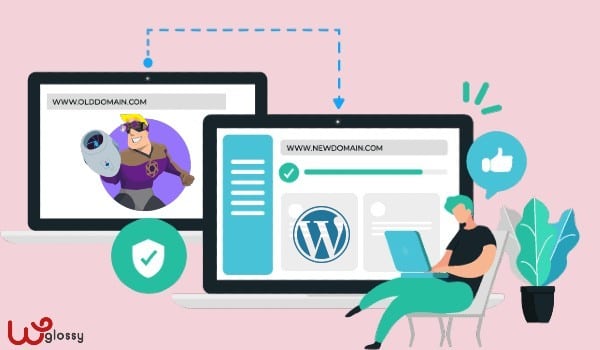 With the widespread usage of WordPress by website owners, backup remains an important part of your routine.
To err is human! But, when your website is prone to third-party access or loss of data, it can take a toll on the success of your business.
Not only will you lose data, but you are also likely to restart your business from scratch which can incur additional money, time, and effort.
Several business owners skip backing up the site because it is a cumbersome process.
However, this article highlights a solution that has worked wonders when it comes to backing up and managing your WordPress site.
Why backup a WordPress site?
A WordPress site that has a backup plan has the advantage of remaining resistant to attacks and ensuring continuity of the business. There are 3 strong reasons to back up your WordPress site.
1. Instant recovery from disasters
Suppose your CPanel is prone to third-party attacks or the server is injected with suspicious files, your site is not alone. Your site is your asset. You need to insure your site before you lose access to your data.
2. Website remains safe and secure
Even when the server loses the site's data, the backup version of the site will still help in continuing your business. Most importantly, having a recovery solution gives the leverage for the site to integrate and adapt to new solutions easily.
3. High reliability of your business
As you practice regular backup routines, the WordPress site also adheres to regulations. With zero impact on the business performance, the reputation still holds high. As a result, it gives a better representation to customers.
Remember that, you need to use the right solution provider to back up and build a disaster resilience plan for your WordPress site. Otherwise, the purpose remains unresolved.
Snapshot Pro – A review

Snapshot Pro is a backup plugin with an array of outstanding features adding more value to your business. Let us look at its PRO features one by one. By the way, our favorite feature is mentioned in the last.
Manual and automatic backups
Snapshot Pro allows users to perform manual and automatic backups. For instance, users can also assign a storage limit for a total of 60 backups. This scheduled backup formula helps in obtaining the most recent copy of the site without losing a part of it.

Sufficient storage space
Snapshot Pro offers 50GB worth of WPMU DEV cloud storage. This means that it can save tens of medium-to-large-sized websites without a constraint.
The screenshot also highlights that the user can get a picture of when the last backup happened and the destination from which you can gain access to it.
Guess what? Snapshot Pro also has a plan letting users to upgrade till 1TB and downgrade anytime.
Flexible destinations
In addition to using the cloud storage space offered by WPMU DEV up to 50 GB, Snapshot Pro also gives the option to store the backup on other platforms including Dropbox, Amazon S3, Google Drive, and FTP (shortly). As soon as FTP is launched, you can also have the file on your local system.
When you take other plugins, you have the option to export to Dropbox or a local system. However, exporting to Amazon gives you the extra chance to avail more storage space for large businesses. If you are a noob to backup and storage, these destinations would certainly help.
Chance to exclude specific files
If you think that you do not need certain files or believe that they are large-sized, you have the option to exclude them. This is one feature that you cannot find in any other plugins.

Minimal features
In using several backup plugins so far, I should admit that Snapshot Pro contains minimal features enriching user experiences. For example, you have the option to import or export in other plugins.
Contrarily, this plugin offers multiple features meant to customize notifications, rework destinations, plan backups, and also set storage limits and other conditions.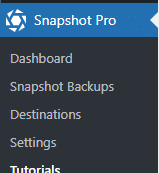 Perhaps, this is really a value for money with high usability and intuitiveness.
Server-side encryption
As much as we have insisted on backing up your site for the sake of security, Snapshot Pro safeguards data through a server-side encryption strategy. This means that it is encrypted when it is in the server and decrypted whenever the authorized user gains access to the content.
Backup stored for 50 days (up to 30 files)
The biggest advantage of Snapshot Pro is that every backup is stored in its respective destination for 50 days. This gives you adequate time to store a copy and then alter it when you need/don't need it.
Incremental backups
This is probably our favorite feature of this plugin. Each time the backup happens, only new data gets added. As a result, you still continue to enjoy adequate storage and can easily spot the latest information on your site. This also means that you can always download the latest copy of the WordPress site without having to manually do it.
Snapshot Pro Settings
After reading the fantastic qualities of this excellent Backup plugin for WordPress, you might want to look at its settings so that you will decide to get it or not.
I have already been told to you that the preferences of Snapshot pro are uncomplicated and hence you can get the task done easily.
Look at the settings!
As you can see, it is just a cakewalk to backup your site using the Snapshot plugin of WPMU DEV. Likewise, you can see when you did your last backup, when the next one got scheduled, and the current one like shown in the below screenshot

Snapshot Pro Back Up Plugin – FAQ
As much as we like Snapshot Pro for its minimal features and rich user experiences, it is also essential to clarify some of the common doubts that you may have as a business owner.
Can I Use The Same Plugin On More Than One Site?
If you have purchased Snapshot Pro, you have the option to use the same plugin for multiple sites.
Is The Backed-up Data Compliant With Regulations?
There are two storage regions provided by Snapshot Pro – Europe (enabling GDPR compliance) and the USA.
Does It Have A Free Trial Without The Need To Enter Credit Card Information?
There is a free trial option but you may have to enter credit card detail. But, if you have forgotten to cancel, you can still reclaim the payment by contacting the customer support team.
Are All Backups Successful?
Sometimes, there can be chances for failure. In that case, you will receive an email notification.
This email lets you manually enable backup.
Can I Change The Backup Schedule?
You are free to choose daily, weekly, and monthly schedules for backup. Perhaps, you can also manually carry out the backup.
How Does The Restore Work?
While Snapshot Pro gives the option to backup your site constantly, restoration also happens with one click. Simply, hop on to the Snapshot section and get access to the recent backup. Alternatively, you can also visit destinations to download files to your local system.
Will It Decrease The Speed Of My Site?
After using Snapshot Pro, I should admit that it leaves no impact on the speed of your site. It remains the same.
Is There Any Discount for Snapshot Pro Plugin?
When you choose the yearly option to purchase the PRO version, you have access to 2 months of usage free of cost. And also, for my beloved blog readers like you, they have given a special 20% discount on the first payment on WPMU DEV Services.
Conclusion
Snapshot PRO is a must-use, flexible backup plugin that fits every WordPress site irrespective of its size. Whether you use it for one site or 10 or unlimited, you can always choose the respective option.
To get your business one step safer and closer to the goal, remember to use Snapshot Pro and have a hassle-free experience. We are using this great tool of WPMU DEV to secure our blog files.
Get this versatile backup plugin as part of a WPMU DEV membership, available to WPGlossy readers at a special 20% discount!