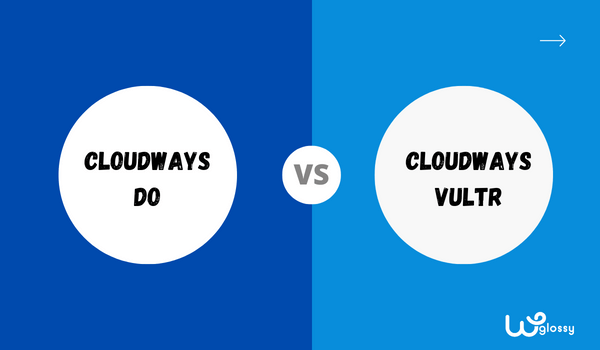 Note – Cloudways has stopped offering the Vultr server services for new clients. Only existing customers can get the Vultr plans.
This blog was hosted on the Cloudways DigitalOcean server from 2017 to 2021. To get a performance boost and pass core web vitals, we moved to a high-frequency Vultr server in 2022. So, I have decided to write the Cloudways DigitalOcean Vs Vultr comparison in this blog post.
Cloudways is a popular managed cloud hosting platform. It allows users to deploy their websites on various cloud providers such as DigitalOcean, Vultr, Linode, AWS, and Google Cloud. Among these services, DigitalOcean and Vultr stand out for developers and bloggers.
Before getting into the details, you should know about the Cloudways promo code to grab the highest $30 discount. And also, I would suggest you look at the following comparison table to make a quick decision.
Cloudways DigitalOcean Vs Vultr – Comparison Results
Here is a quick battle between Premium Cloudways DO and HF Vultr to help you choose the right cloud hosting provider! We have tested both the cloud servers, and here are the results for your view.
| | | |
| --- | --- | --- |
| | | |
| | | |
| | | |
| | | |
| | 100% In GT Metrics (LCP 616 ms) | 100% In GT Metrics (LCP 473 ms) |
| Core Web Vital Assessment | | |
| | Not Highly Stable In High Traffic | Very Stable In High Traffic |
| | | |
| | | |
| | | |
Cloudways DO Vs Vultr – Overview
Let's look at the overview of both hosting packages and compare the significant features of the biggies!
DO Overview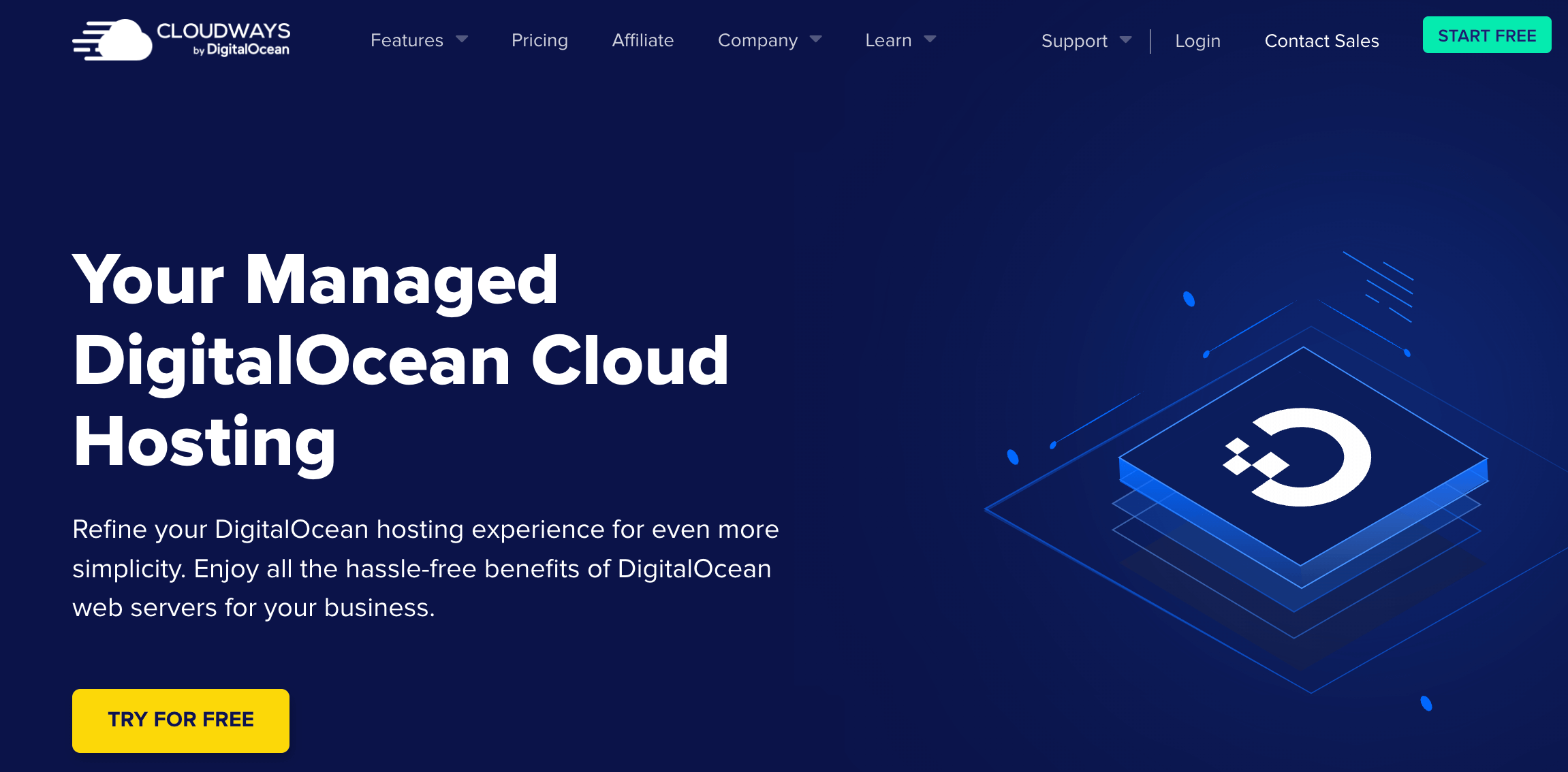 Cloudways DO is a simple, reliable, affordable hosting plan for website owners, business people, and developers. With this hosting, it's easy to get your website up and sprint, thanks to its simple UI. DO offers its users multiple custom features for your business to benefit from.
Vultr Overview
Cloudways Vultr is a feature-packed hosting plan for startups, agencies, and big enterprises to ensure a robust online presence. With Vultr, you are stress-free about the technical aspects of managing your sites. Vultr offers various solutions you need to boost your online business.
Features
DO Features
Cloudways DO is one of the most popular plans among its five plans. Most users buy this plan to fulfill their managed hosting needs. It provides managed hosting solutions using DigitalOcean's cloud infrastructure. Some of the features of Cloudways' DO plan include:
Cloudflare Add-on
24/7/365 support
Free SSL and migration
Dedicated Firewalls
24/7 real-time monitoring
Automated backups
Fully SEO optimized
Supports auto-healing
Vultr Features
Vultr offers the same features as the DO plan. What creates a difference between the two plans is their quality standards. The DO package offers a premium option, but Vultr provides a high-frequency (HF) called Vultr HF. A few features of Cloudways' Vultr package include:
Cloudflare Add-on
24/7/365 support
Free SSL and migration
Dedicated Firewalls
24/7 real-time monitoring
Automated backups
Fully SEO optimized
Supports auto-healing
Performance
DigitalOcean Speed
Cloudways DO offers fast and reliable performance, which is why it is popular with users. It uses high-speed SSDs, and its data centers are strategically located worldwide. This excellent feature reduces the overall response time and improves website speed and performance.
Vultr speed
Cloudways Vultr offers powerful cloud servers optimized for speed and low latency. It provides various features, SSD-based servers, and Cloudflare CDN for optimal performance. Aside from these features, you can expect a fast loading speed for its optimization with advanced caching.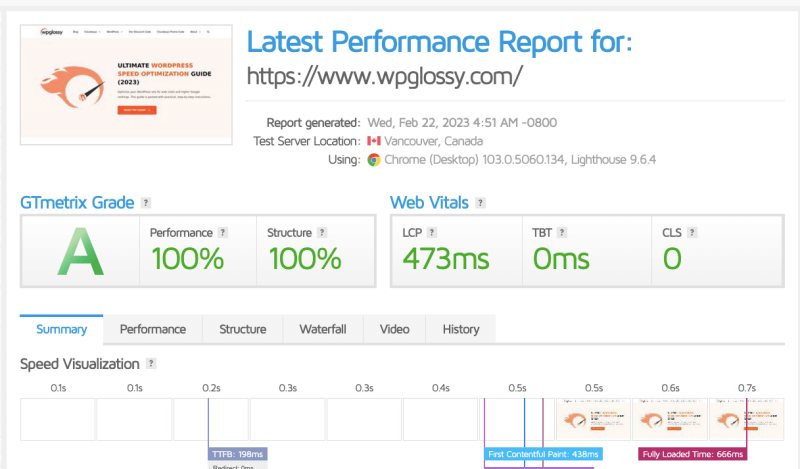 Winner – Cloudways Vultr
Ease of Use
DO Ease of Use
Cloudways DO is known for its simplicity and ease of use, thanks to its intuitive control panel. It offers an intuitive user interface, making creating and managing content accessible. If you are a novice, you can visit their learning or knowledge base page to learn and get started quickly.
Vultr Ease of Use
Cloudways Vultr also offers a simple and intuitive user interface, making it easy to maintain their websites. With Vultr, you can easily manage your servers and create backups. However, some users have complained that Vultr's user interface can sometimes be confusing to work on.
Winner – Cloudways DigitalOcean
Uptime
DigitalOcean Uptime
Cloudways DO guarantee a 99.99% uptime, ensuring your website is always accessible. There is more to the DO plan; its premium package offers 100% uptime with a super fast response time. We are not that much impressed with the server response time of this cloud server.
Vultr Uptime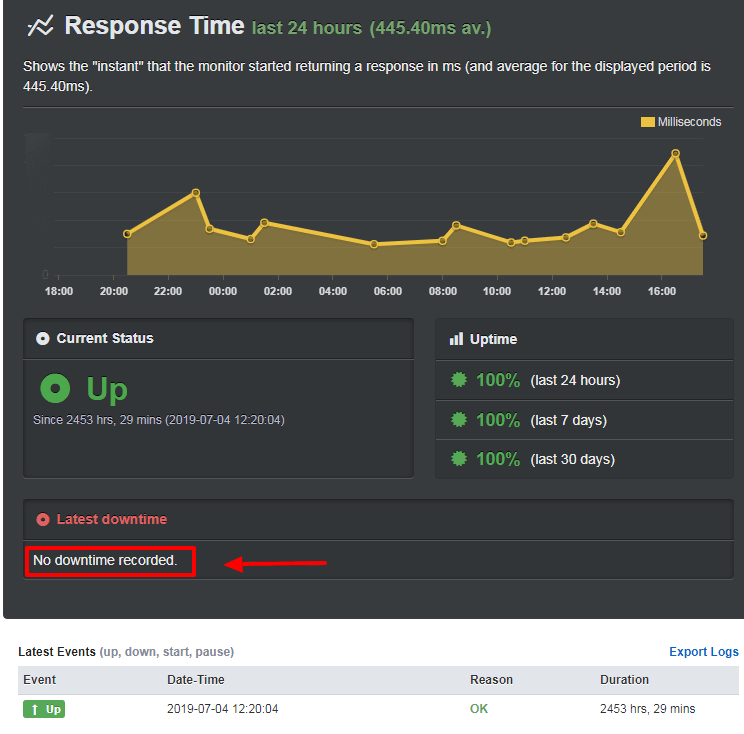 Cloudways Vultr offered 100% uptime for us. Like DO, Vultr has a robust infrastructure to ensure high availability. If you have a high budget, consider Vultr HF and not Vultr. HF is better than DO Premium in response time and a winner among all Cloudways' plans.
Winner – Cloudways Vultr
Security
DO Security
Cloudways DO provides robust security features, including a free SSL certificate. So, your website is safe for your visitor, and their data remains secure. They also have dedicated firewalls and perform regular security patches. Some other options Cloudways DO offers are:
Auto-healing
Automated backups
2F authentication
Vultr Security
Cloudways Vultr offers the same security features to its users, including 2F authentication. It provides free SSL certificates and automated backup options for user and data safety. Vultr also provides DDoS protection to help mitigate attacks, malicious traffic, and malware.
Winner – Both
Cloudways DigitalOcean Vs Vultr – Pricing
DO Pricing
Cloudways DigitalOcean offers simple and predictable pricing and hourly and monthly plans based on pay only for what you use. You can choose from multiple options on the standard plan, from $11 to $88 monthly. But pick the package per your needs based on your budget.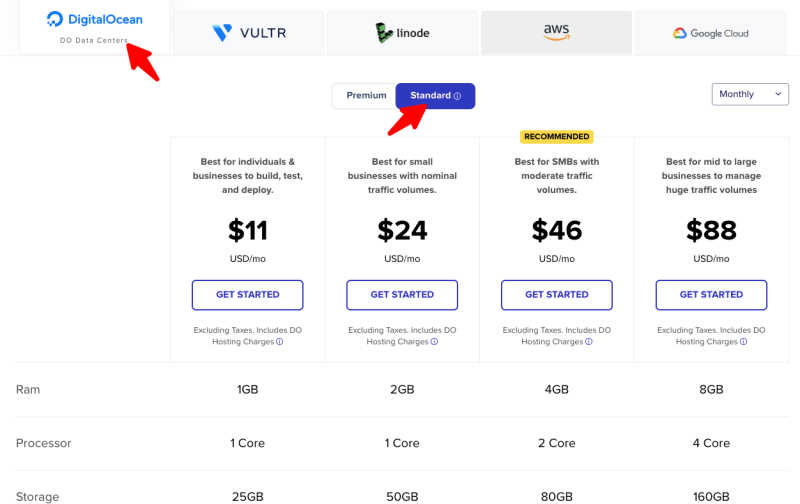 You can see the two different pricing structures in the Cloudways DigitalOcean server, don't get confused. I have explained the difference between the Cloudways DO Premium Vs standard plans. Hope you will go through and buy the best one for your requirements.
Vultr Pricing
The pricing of Cloudways Vultr is affordable and transparent, with a pay-as-you-go model. Its overall cost depends on the resources you want to use, such as CPU, RAM, and storage. On the standard plan, you can choose a range of resources priced between $14 to $99 per month.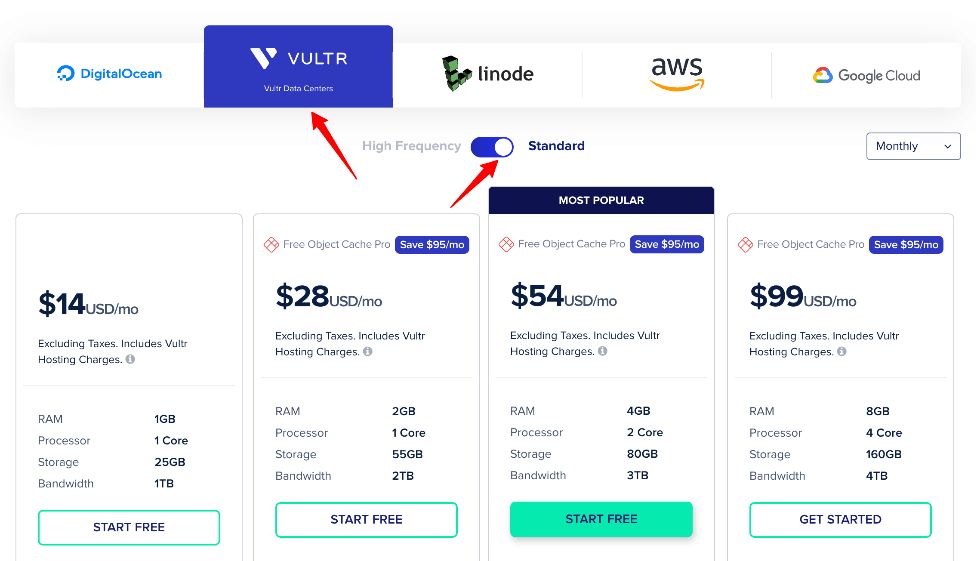 Look at the difference between the High Frequency and Standard Cloudways Vultr plans. I know you will get a suitable plan to host your business site. You need to spend $1 extra compared to DO Premium and use a superior server.
Winner – Cloudways Vultr
Cloudways DO Vs Vultr – Pros & Cons
Let me consolidate the positives and negatives of both servers; I hope it will help you get a suitable server for your business website.
DO Pros & Cons
Pros
Powerful cloud infrastructure
Simple and affordable plans
User-friendly control panel
Excellent uptime guarantee
Advanced security features
Cons
Limited customization options
Vultr Pros & Cons
Pros
High-performance cloud servers
Simple and intuitive control panel
Quick response time (Very low LCP and 0 TBT)
Excellent uptime from Auto healing servers
Multiple datacenter locations
Cons
Can You Move From DigitalOcean To Vultr In Cloudways?
Yes! You can do it! As I said earlier in the article, we have done the same for the performance boost. However, it involves technical procedures and needs to be completed carefully. You need to change the IP and the data center.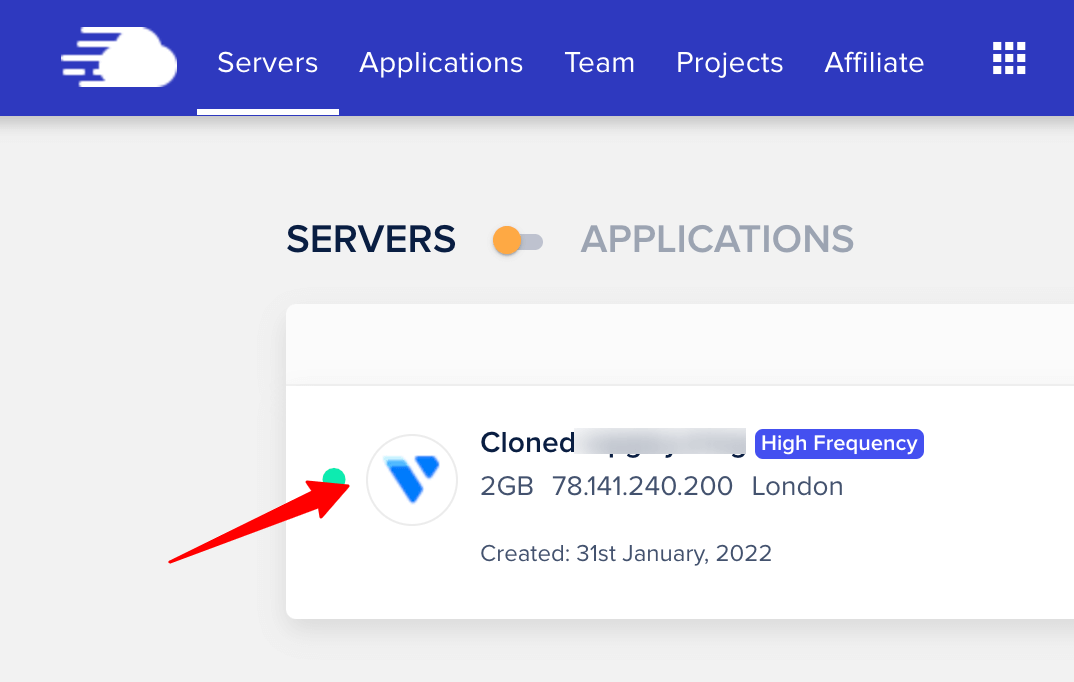 We approached Cloudways support and requested to change the DigitalOcean server to a 2GB high-frequency Vultr server in London to balance my US and Indian audience. They have done the server cloning and asked us to update the DNS to point our domain to the new IP.
FAQs
1. Which is Better, DigitalOcean Or Vultr Cloudways?
Both cloud servers offer excellent performance. You should pick the suitable one depending on your preferences and requirements. If you have static websites and a decent budget, go for DO droplets. If you want to host a WooCommerce site, Online platform, or Forum, go with the HF Vultr to get great speed and uptime results.
2. Is Vultr Cheaper Than DigitalOcean?
No! Vultr is a bit costlier than DigitalOcean. However, you may use our exclusive coupon code – WPGLOSSY- for a $30 discount.
3. Which Is The Fastest Cloud Server?
High-Frequency Vultr server is a top-notch speedy server that helps us to pass CWV assessments. We always admire our superfast loading site to get higher Google rankings.
4. Which Has Simplified Sever Deployment Settings?
When we compare the settings of Vultr Vs DigitalOcean on Cloudways, DO has uncomplicated settings for server deployment and vertical scaling.
5. Cloudways Vultr Vs DigitalOcean, which has more data centers?
Vultr has extensive data centers with low-latency servers when compared to DO. If you are from US, UK, or India, your choice should be HF Vultr Cloudways server.
Cloudways DigitalOcean Vs Vultr Comparison Conclusion
Cloud hosting is now a popular choice for businesses of all sizes, offering flexibility, scalability, and cost-effectiveness. Cloudways is one of the leading platforms, providing a managed hosting solution, including DO and Vultr plans. Both cloud servers offer reliable performance, uptime, and robust security features.
Choosing between Cloudways DigitalOcean and Vultr depends on your specific needs. DO is a good choice for users who need affordable and scalable infrastructure with a simple user interface. However, Vultr is ideal for users who want high-performance cloud servers and dedicated resources.
I have made a comparison of Cloudways DigitalOcean Vs Vultr in a better way to buy the right one. If you are a beginner, go with the Cloudways DigitalOcean server. And if you are a medium to high-sized business looking for improvements, Cloudways high-frequency Vultr server is the ideal choice.