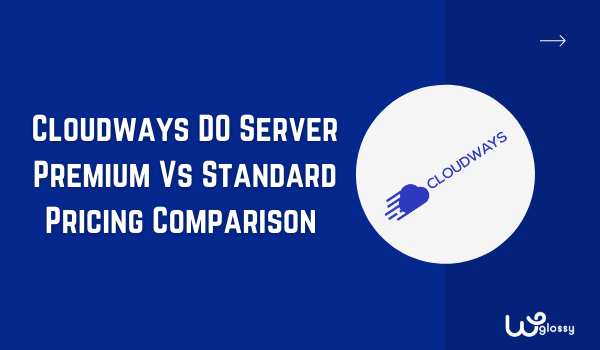 Cloudways Premium Vs Standard, what is the difference? Is this your question when you are ready to purchase the server from this best-managed cloud hosting?
As a proud user, I would like to explain the difference between Cloudways Premium and Standard plans, which would help you make a better decision.
Cloudways Premium Vs Standard – A Quick Comparison
Before getting into the detailed explanation about the premium and standard plans of Cloudways, here is a quick comparison for your better understanding through which you can conclude on buying the best server plan, Cloudways Premium or Standard.
| | | |
| --- | --- | --- |
| | | |
| | | |
| | | 1 Core -2nd Gen Intel Xeon Scalable processors clocked at a base frequency of 2.50 GHz and turbo frequency of 3.90 GHz |
| | | |
| | The slowest loading time noticed is 6.7 secs, and for 270 concurrent users, the loading speed is <2 sec. | The Cloudways optimized stack could handle a load of 1000 users for 5 mins. The slowest load time that noticed was <300ms. |
| | | 2933 MHz memory frequency significantly improves server-side cache workloads and in-memory databases |
| Both Plans $30 Discount Promo Code WPGLOSSY | | |
What Is Cloudways Premium Plan For DigitalOcean Server?
When you look at the pricing plans of the DigitalOcean server in Cloudways hosting, it has two plans – Premium and Standard with different costs, but the listed features are identical in both.
Not even the storage, RAM, bandwidth, and processor capacity vary! Right? It would confuse you! Let me explain clearly about this!
A couple of years back, in 2021, DigitalOcean introduced premium Droplets with fast Intel and AMD CPUs and the Non-Volatile Memory Express (NVMe) for efficient performance.
As Cloudways and DigitalOcean are server partners, this advanced feature allows Cloudways users to host their apps or websites on ultrafast 2nd Gen Intel Xeon Scalable processors to get unmatched results.
Here, you will get improved memory performance with a 2933 MHz frequency to boost the workload of server-side cache and in-memory databases. You should also know that NVMe offers a superfast performance than traditional SSD servers.
In addition, this premium server offers quick content delivery with the help of the 3.90 GHz CPUs. This premium-type machine is equipped in all eight data centers of DigitalOcean.
If it is unavailable in your region, you should clone your server to another area where it is available.
Cloudways + DigitalOcean Premium Servers Capacity
After knowing the technical details of the premium DigitalOcean plan in Cloudways, it's time to look at the availability of these high-class servers with different Memory, Disk Space, and Bandwidth.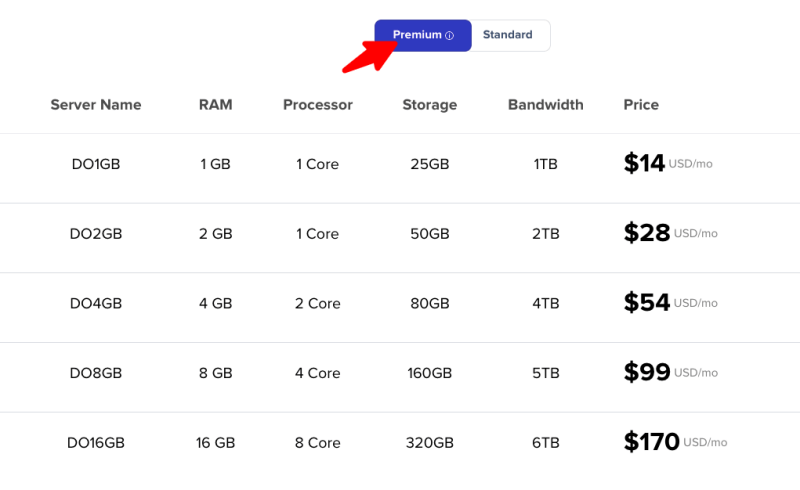 You have these five distinctive server choices in the Premium Cloudways DO plan; you may pick the suitable one for site requirements.
Cloudways Premium Vs Standard – Pricing
I hope you are clear about the technicalities and server capacity of the premium DigitalOcean plans in Cloudways hosting, and now you are prepared to buy the server.
Here is the pricing comparison between standard and premium plans. You can see no significant difference in the pricing from the screenshot below.
| | | |
| --- | --- | --- |
| | | |
| 1 GB RAM, 1 Core Processor, 25 GB Storage, 1 TB Bandwidth | | |
| 2 GB RAM, 1 Core Processor, 50 GB Storage, 2 TB Bandwidth | | |
| 4 GB RAM, 2 Core Processor, 80 GB Storage, 4 TB Bandwidth | | |
| 8 GB RAM, 4 Core Processor, 160 GB Storage, 5 TB Bandwidth | | |
| 16 GB RAM, 8 Core Processor, 320 GB Storage, 6 TB Bandwidth | | |
| | | |
However, six more alternatives are available in the standard plan with higher storage and bandwidth. Here are they!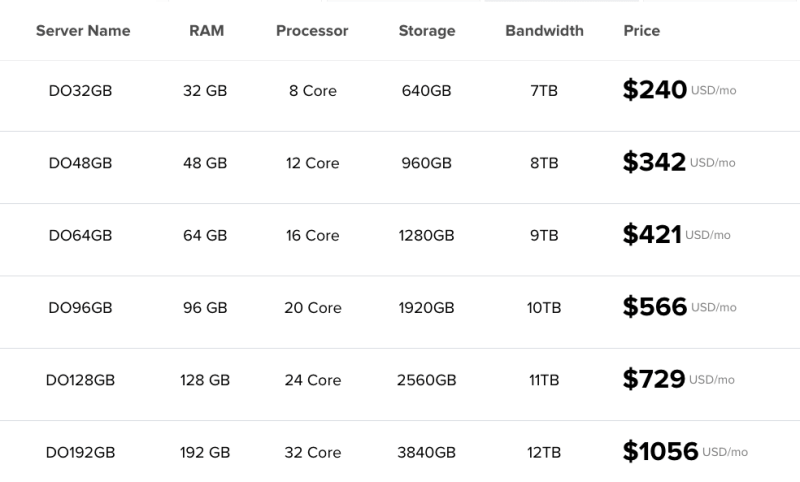 Which Cloudways Plan Do We Use?
We used the standard Digital Ocean server from Cloudways ($17/month). And now, as we would like to consistently offer priceless content to our audience and drive huge targeted visitors from search engines, we have recently moved to the high-frequency Vultr server.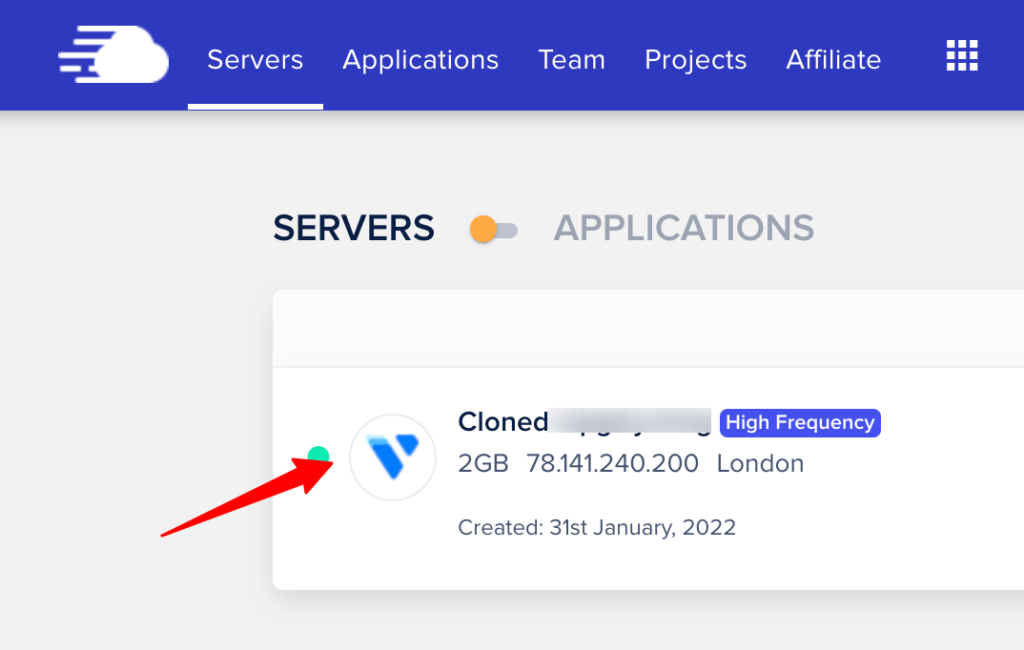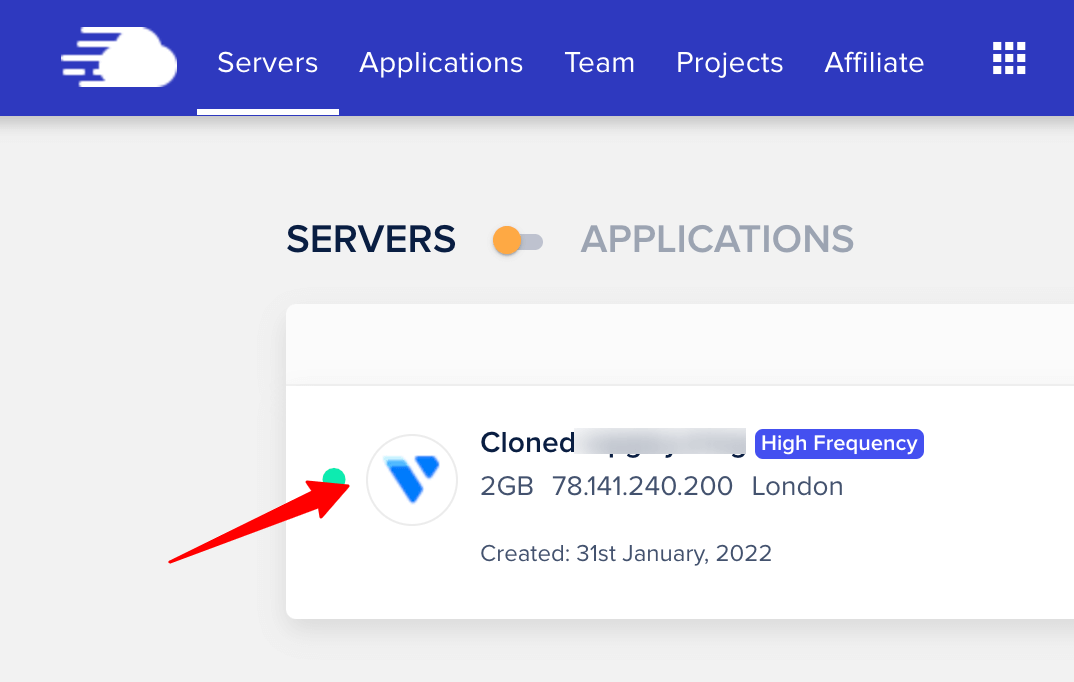 We have also done the Cloudflare CDN integration, and it helps us meet the improved performance to outshine our business competitors.
Glad that we passed the core web vitals assessments through the world-class server that provides us with the lowest server response time even at the traffic spike.
You should understand the difference between the Cloudways Vultr High-Frequency and Standard plans to pick the best plan.
Cloudways Premium Vs Standard: Which Plan Is Better?
Using the premium droplet of DigitalOcean with the latest upgrades will give you tremendous output.
In spite of increased pricing, there are several valid reasons to go with the premium Cloudways plan than the standard plan.
In-built AI Acceleration and Intel mesh architecture to produce high-performance output.
NVMe storage for more excellent Read/Write speed boosts the server's functioning.
It is clocked at a frequency of 2.5 GHz with a maximum turbo frequency of 3.9 GHz for faster content delivery.
Obtained great results for the page response tests conducted by the Cloudways with Varnish cache enabled and disabled. Besides, LCP can be reduced with a Full Page Cache.
The price gap between the basic and premium Cloudways plans is not significant; it's worth buying.
Cloudways Special Discount?
Yes, we have an exclusive Cloudways offer for you! Whether you buy a premium or standard plan, there is a $30 discount. As a content partner, they have allotted a unique coupon code for our readers like you. You may also sign up for the DO server and get a $200 free credit.
Use our Cloudways Promo Code – "WPGLOSSY" and get the highest discount credit of $30 to save your money. You may also click the link at the bottom of the post so that the promo code will automatically be applied to your account.
Conclusion
So, you have decided to buy the server from Cloudways hosting and are confused with its premium and standard options in their pricing plan, right? I hope you clearly understand the difference between the two choices and can pick a better plan for your needs. 
I'm inspired by your hosting choice to host your web asset; it is a fantastic judgment. Whatever plan you choose, I'm sure you will get a better server performance from the Cloudways and DigitalOcean server combination. Here you go, get your discount through our Promo code.