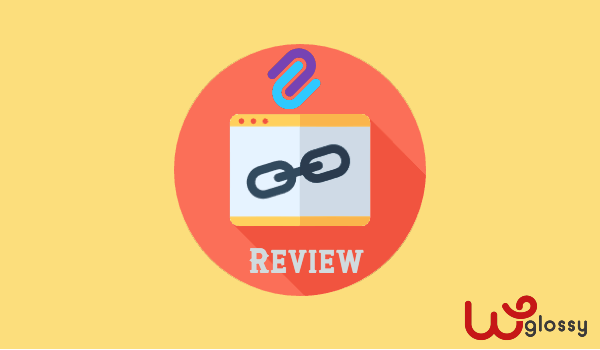 Do you care about internal linking for SEO?
If yes, then you should read my Link Whisper review which is the best internal linking plugin that boosts your rankings without leaving your website.
Internal Link is one of the best on-page SEO strategies! It is excellent for search engine optimization and user experience.
If you don't get the opportunity to build backlinks for your website, you can still improve the ranking of your pages through a good internal linking structure.
You might ask how to optimize an internal link structure? And how to do it in the right way?
You may check my detailed blog article about WordPress internal linking, where I have explained its benefits, mistakes to avoid, and some best practices to improve your search engine ranking positions.
Now, here comes a question, how to add interlinks quickly to the blog articles?
For heavy content websites and blogs, adding internal links is a tedious task. Say, if you have 100 articles, then you have to go through all of them and decide the links to be included.
As technology has been improved, we have a digital solution for everything! Yes, without doing manually, it is more likely to get the job done with a fantastic plugin.
Link Whisper comes to the rescue when you want to include the internal links faster and that too with better anchor texts.
After using this WordPress internal linking plugin for a couple of months, I would like to tell you about its exceptional qualities and linking ability that can take your site's SEO performance to a new height.
Through this Link Whisper review 2020, let me tell its qualities so that you can easily decide whether to install this plugin or not.
Let's begin with the basics!
Link Whisper – Introduction

Spencer Haws created link Whisper, he is the man behind the great keyword research tool, Long Tail Pro, and active affiliate blog, Niche Pursuits. He is admirable in building niche websites with his in-depth SEO knowledge, and hence we can easily estimate the worth of this tool.
Yes! Link Whisper is a brilliant WordPress plugin that uses Artificial Intelligence (AI) to create internal links faster in your content. It offers intelligent suggestions for interlinking the relevant articles, and you just need to pick the ones you want.
This WordPress links plugin is simple to install and easy to use. And, you don't need to worry about its compatibility, Link Whisper works well with all the WordPress editors and themes. In simple words, Link Whisper helps you gain the value of powerful internal links without having to create them manually.
I'm delighted to use the premium version of this smart plugin, and now, I would like to tell you its exciting qualities that I admire the most. If you are also interested to use this plugin, grab the Link Whisper Discount offer and save your hard-earned money!
3 Best Features Of Link Whisper That I Mostly Admire
1. Automatic Link Suggestions
Automatic link suggestion is an amazing feature of Link Whisper. I adore this quality as it will start suggesting the relevant internal links when I start writing the content in the WordPress editor.
I just need to select the suggestions and hit "Update Post"; that's it, my internal linking procedure will get done faster.
Have a glance at the below screenshot; you will come to know how easy it is to work with. This is the top reason for recommending this WordPress interlinking plugin for the dedicated bloggers and heavy content site founders.
2. Finding & Fixing Orphaned Content
This incredible tool helps me to find out my old content that has very little or no internal links included. Being an SEO enthusiast, Spencer is just awesome in adding a feature with which I can take control of the site structure and get the essential data to optimize my site.
Yes, through the "Reporting" feature of Link Whisper, it is possible to find out the orphaned posts that don't have any internal link pointing to them. When I identify such articles, I just need to click "Add" so that I'll be taken to the page showing the link recommendations.
With the help of links stats dashboard, I can thoroughly overview my entire site. Link Whisper lets me see the number of internal, external & broken links, check the errors, and additional internal linking opportunities that can easily be implemented.
What else do I want?
3. Auto Linking
This is a cleaver quality of Link Whisper that I admire the most. As the name suggests, you can automatically add internal links when particular phrases are written.
Check the settings of auto-linking, you have to enter the keyword and the article URL to be linked. So, whenever you use the same keyword in the content, the internal link will automatically be generated for that specific keyword.

Here are the few things to execute while using this feature.
Don't forget to enable the option "Only link once per post" (Shown in the above image)
When you use this feature, the internal links for that specific keyword will be added to your old articles. You may then click the "+" settings to Edit or View the link added.
Benefits Of Using Link Whisper
Why should you use the Link Whisper internal linking plugin? Let me consolidate its advantages!
1. It helps search engines understand your expertise so that you will get the organic traffic boost based on the concept – Topical Authority.

2. It lets you add maximum and meaningful interlinks, and hence the bounce rate of your site will be reduced as you are providing value to the readers.

3. It improves the crawl and index rate of your website, and hence you will get the deserving ranking position in the search results quickly.

4. It saves you a ton of time because you don't need to go back to all your old content and determine the anchor texts.

5. It allows you to identify and fix the orphaned pages which are bad for SEO and you don't need to maintain messy spreadsheets for content audits.
Difference Between Free & Paid Version Of Link Whisper
The free version of Link Whisper is available for installation in the WordPress plugin repository. It has basic features like Automatic Link suggestions and Internal Links Reporting.
Look at the below image.
You have to copy the suggested links and add them manually!
But this not the case with the Link Whisper premium version! Check the below screenshot, and you can understand how easy it is to insert the suggested links. Just a click is required!
Have a look at the settings options available for free and paid version
Here are the free and premium settings for your view!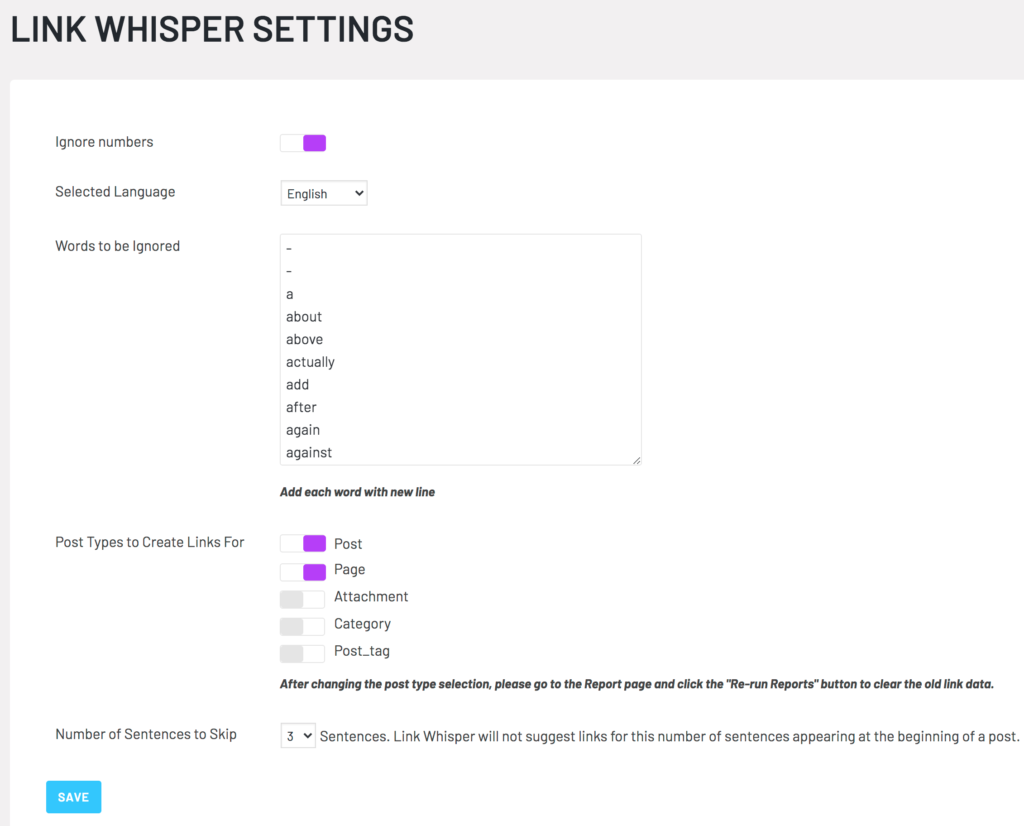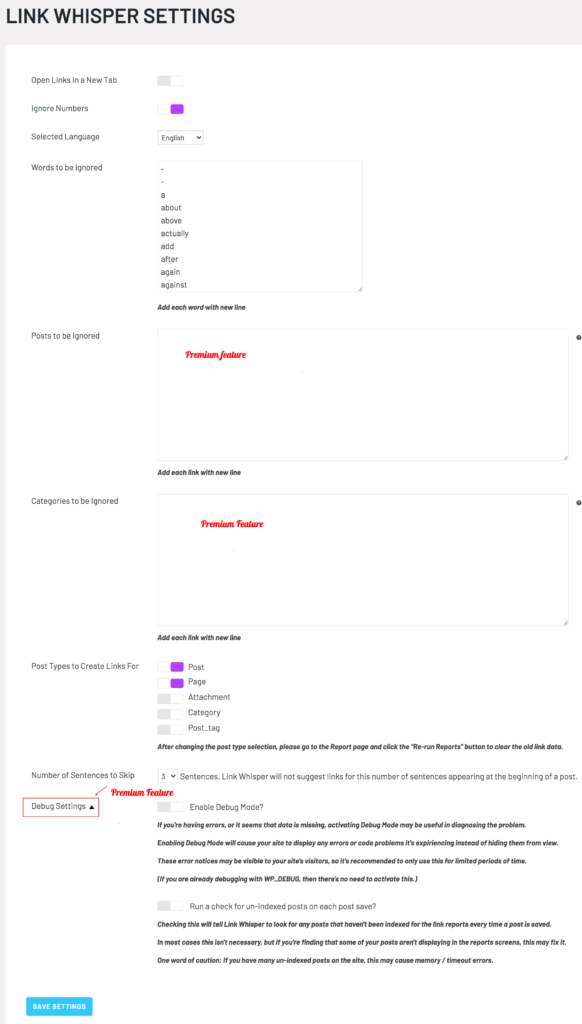 So, with the paid version of Link Whisper, you can
Modify the sentence to which you are going to add the link
Click and add the suggested internal links
Include a custom link and get extra suggestions for a specific phrase.
Ignore the suggestions if you feel irrelevant or unessential
Add the posts and categories to be ignored for suggestions
Enable the Debug mode for diagnosing the problems
Change hundreds of internal link URLs to the new URL when you modified the URL
Automatically add the internal link when specific phrases are written
Link Whisper Pricing ($25 Discount)
Link Whisper has three different pricing plans! All the 3 plans contain the same features; only the number of sites get varies like single, three, and ten.
As it has $25 discount, you can grab the tool for a single site at $52. Then, you have to renew it after a year.
How To Use Link Whisper?
After purchasing the Link Whisper plugin, you will get an email with the files to download.
Step 1: Upload the file in the plugin section, activate it with the license key (sent through email)
Step 2: Now, you will see the suggested links at the bottom of every post and page to insert your internal links.
Step 3: Go to the Link Whisper settings menu and customize the options as per your requirements.
Step 4: Come to any specific post or start writing new content. At the bottom of the page, you can see the outbound internal links suggestions along with the anchor text ideas.
Step 5: Evaluate every suggestion and ensure that they are relevant with the proper anchor text.
If you feel that the Anchor texts are long, you have an option to edit the sentence.
On the right-side panel (Link Suggestion section), click "+" to get the link alternatives.
You may ignore the link suggestions if you don't feel that they are relevant.
Pick the options you want.
Finally, click – Update Post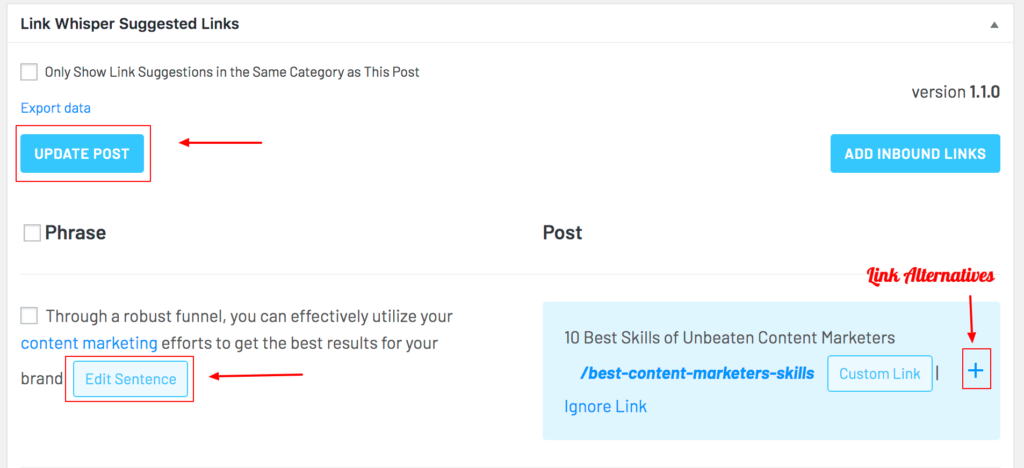 You may use other features like Auto linking, fixing the orphaned pages, and broken links that I have explained in the previous section.
Pros
Easy to use interface with uncomplicated settings
Possible add interlinks to old articles
Comprehensive reporting to manage inbound & outbound internal links
Compatible with all WordPress editors, themes and plugins
Finding out and fixing the orphaned content
Settings available to ignore particular posts and categories
Detailed error report to fix the broken URLs
Saves a lot of time for you
1-click is needed to add the suggested link
Contains clean codes and yes, no Ajax or Javascript redirects
Cons
Pricing plans are little expensive (however worth buying)
Some features may look complicated for the beginners.
Frequently Asked Questions For Link Whisper
1. Will the plugin slow down my website?
No, Link Whisper is the lightweight plugin created to maximize the SEO performance. It never slows down your website.
2. What will happen when you remove the plugin?
When you uninstall Link Whisper, the added internal links will remain as it is
3. Who should use Link Whisper?
This interlinking WordPress plugin is best suitable for content-heavy blogs and websites. It's not essential for the brand-new site.
4. Are the settings of Link Whisper confusing and difficult to understand?
No! The settings of Link Whisper are straightforward and detailed. Even a beginner can understand and implement the internal linking procedure for every article of your website.
5. Does it support other languages than English?
Yes, Link Whisper supports other languages like Spanish, German, French, Russian, and a few more. As the creator is offering regular updates for this internal linking plugin, more languages will get added up according to the user requirements.
6. Does Link Whisper offer a money-back guarantee?
Yes! If you are not satisfied with the features, you may get your money back within 30 days.
Wrapping Up My Link Whisper Review
When you structure your website by using internal links, then it will be easy for you to boost your SEO and rank high on search engine ranking results. However, the internal linking is somewhat a tiresome task as you need to look back at all your articles and pick the related content to include in your articles.
Here comes the Link Whisper into the action! This WordPress links plugin is an excellent solution for all your internal link building process. You just need to install this easy-to-configure this plugin and take the best suggestions as you feel good. I'm sure that you can save a lot of time and effort with this automatic internal linking process.
I hope that my detailed Link Whisper review will help you understand its ability in implementing the internal linking process for your business website or blog. What do you think about this internal linking plugin? Would you like to get it? I highly recommend this tool to boost your SEO through topical relevance. Share your priceless thoughts in the comment section.