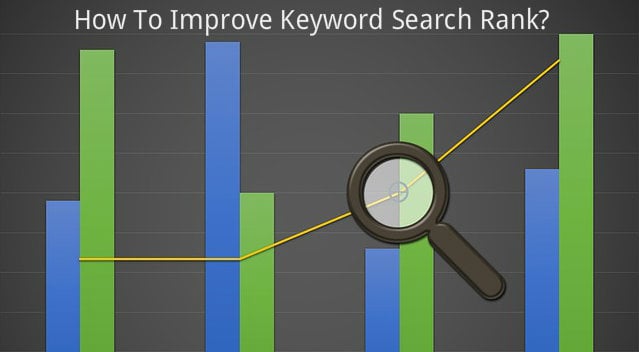 My ten years of blogging journey are just awesome 🙂 It has taught me many life and marketing lessons that let me earn consistent growth!
GROWTH? Yes, in terms of FAME & MONEY!
I'm an SEO freak; I keep myself updated with the latest search engine algorithms to play well in the search results.
Therefore, if you want to improve your keyword search ranking, this long piece of content is for you!
Don't get panic with the extended guide; it is easy to understand and never bore you 🙂
Let's come to the topic!
Bloggers have often asked me,
My keyword ranking is dropping; what should I do?
How to boost search ranking for a specific keyword?
How to get my blog post first page on Google?
How to rank for a keyword fast?
And so on.
Thus, I took an excellent opportunity to reveal some useful strategies I follow.
The primary aim of creating every blog post is to drive organic traffic through which I bring the focused audience to my content.
Even though I'm not an SEO expert, I have understood the techniques that could please the search engines in a better way 🙂
Yes!
Getting people from the search engine results to your site is not rocket science.
The concept is simple!
You must perform the keyword research process professionally and find out rankable keywords.
Grabbing the low-competition keywords is easy with premium keyword discovery tools like Long Tail Pro, KWFinder, and its alternatives.
However, you should understand that the SEO does not work as we want!
Not only researching the keywords but the ranking of the best search engines also depends on a lot of factors like
Domain age of your site

Quality of links that you have built

Value of the content that you have written

The loading speed of your website

Content CTR in search engines

How long the visitors stay on your page

Level of Social media presence

Number of semantically related keywords in your content
And much more!
You have to focus on everything I have mentioned above, and thus you can stay authoritative to the eyes of Google and other search engines.
On the other hand, if you choose a very low competition niche, it is more likely to rank on top with high-quality content and perfect on-page SEO practices. (Yes, you don't need to build the backlinks)
Now, let's come to your requirement, how to improve the keyword ranking in search results?
I used to do several experiments to perk up the keyword ranking of my blog posts. 
There is no fixed rule to be followed!
You may implement the suggestions I will reveal and keep watching the progress.
Before getting into the helpful keyword search ranking boosting tips, let me tell you a few things that you need to avoid.
Things To Be Avoided To Boost Your Organic Ranking
1. Do not stuff the keywords in the title and content; instead, you may use keyword variations
2. Do not focus much on commercial keywords; instead, you may target INFORMATIONAL keywords
3. Do not build irrelevant dofollow backlinks
4. It's better to ignore the Profile creation/Directory submission backlink strategy
5. Stop using the HTTP Version, free WordPress theme, and low-quality hosting server 
If you want to stay 100% safe from Google search ranking drop, check reasons why Google will affect your site rankings!
Now, let me walk you through the eight steps of keyword search rank improvement practices.
Disclaimer:
I mentioned that organic ranking depends on several factors, so the following strategies may not work for you.
Anyway, I advise you to follow the approaches below to improve your page rank for a particular keyword.
8 Must Follow Tactics To Boost Your Keyword Search Ranking 
Re-Research? Are you hearing it for the first time?
I know you have already done the keyword research task before writing the content.
Now, I'm asking you to do the keyword research again!
How to do Keyword Re-Research? 
Find out the current ranking of your blog post and the keywords (you want to improve) that you are driving little traffic too.
For Example:
Let's assume your blog post holds a position on the 2nd or 3rd page of Google, and thus, you will be getting the organic keywords in both Google Analytics and Google Webmaster Tools.
I hope that you have added GA and GWT to your WordPress site.
Visit Google Analytics > AQUISITION > All Traffic > Channels > Organic Search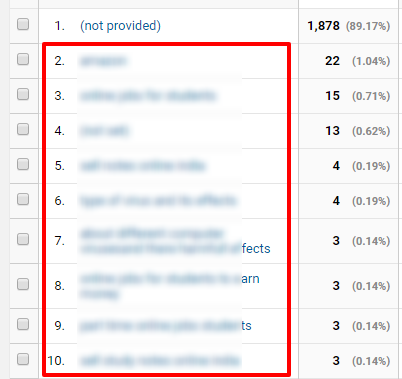 Visit Google Webmaster Tools > Search Traffic > Search Analytics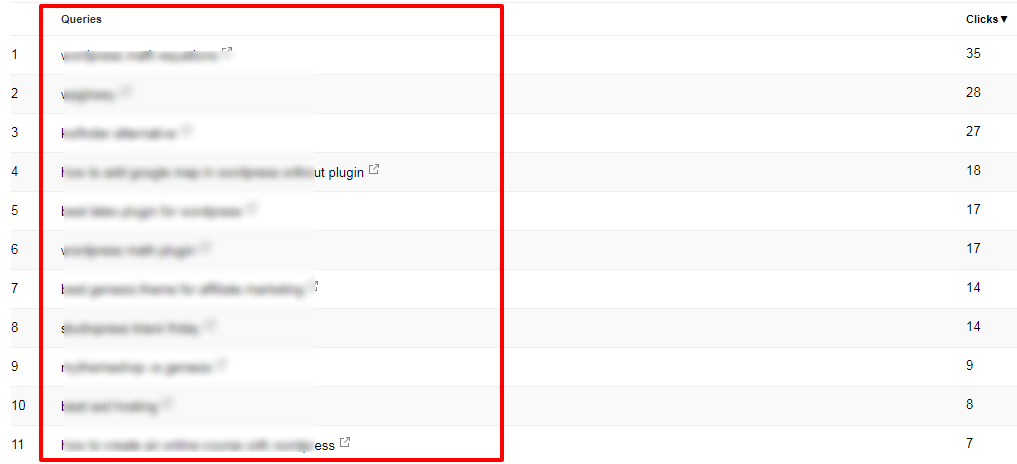 From the list of keywords, collect the keywords related to the blog post that you wish to rank top.
Why Gathering The Search Phrases From GA & GWT?
Including these keywords would help to achieve high TOPICAL AUTHORITY (depth of expertise) and fill the gaps in your content.
2. Make Your Content Better Than Before
After collecting the most appropriate LSI keywords for the second time, write and add some informative material to get better rankings for keywords. 
Do not edit the article too often!
Keep everything ready (keywords + fresh content) and update the post.
How To Make Blog Posts Better? 
Here are 5 quick tips!
1. Add keyword variations in H2 & H3 tags and use Table Of Contents Plus WordPress plugin (TOC) to get displayed in SERPs.

2. Make sure you follow the Best On-page SEO Strategies and keep the keyword density around 1%.
3. Ensure that you have written Attention-Grabbing Title to improve the click-through rate by the searchers
Here are some SMART yet Attractive Titles
# Top-Notch SEO Tools To Buy in 2018 (Don't Miss To Check #2 Tool)
# Best Cheap Managed Hosting For E-Commerce (#3 Is Most Reliable)
# Excellent Alternatives For Long Tail Pro (Check The Bonus Tool)
4. Outbound Links (External links) are considered as one of the search engine ranking factors; hence, you may link some valuable resources of the industry influencers.
Don't miss to reach them and tell them that they got mentioned/featured like this
You will get social reshares by the mentioned expert, and sometimes they may be interested in linking your blog post to their upcoming articles.
5. Write a Resourceful Meta Description (155 characters) by keeping the search users in mind and include a call-to-action along with the primary keyword.
If possible, use the keyword variation there as well. Here is an example

3. Internal Links & Anchor Text
So, you have collected the semantic keywords and updated the blog post that you wish to move forward top on search engine results.
Now, it's time to focus on Internal Linking & Anchor Text, as they both dominate in improving the keyword search rank!
(Anchor Text – The text you use when you link the post)
When you interlink the posts, use the keyword phrase you want to rank for. Also, please do not use the same keyword as Anchor text for several internal links; instead, you may use its close variations.
For Example
WordPress Block IP is the target keyword that needs to be boosted, and you may use the exact phrase as Anchor text while interlinking the posts at relevant places.
You may also use the LSI keywords like "Block IP in WordPress," "Ban WordPress IP" & "Blacklist WordPress IP."
How To Do Internal Linking Effectively? 
Internal linking can be done in 2 ways!
1. Look at your old blog posts and take the related ones to the content you have just updated with new data and semantic keywords. 
Add the post URL (that needs to be enhanced) with the right anchor text.
** PRO TIP **
While adding the URL (the post you want to rank top), make sure that you're inserting at the BEGINNING of the old posts to pass more LINK JUICE
2. Writing the new blog posts as supporting articles to the content you try to rank for is also a wise move regarding keyword search ranking improvement. 
Create informative blog posts (2-3) and naturally link the post you want to boost the search engine position. Here also, try to add the URL at the start of the new content.
Adding the target URL to the old & freshly made posts through the internal link will enhance your keywords ranking.
It is well-known that SEO & Social media are correlated, which can increase your keyword ranking. 
How To Improve Your Organic Search Ranking With Social Media?
1. After editing the blog post with better keywords + content and linking to the old & new posts, earn some social signals from major networks like FaceBook, Twitter, and Google Plus.
2. Verify that you have optimized your social profiles for keyword searches. Include the target keyword in your headlines, bios, and links to your social media profile. 
3. It is clever to leverage powerful platforms like Medium and LinkedIn by publishing new content and link the post naturally from there.
4. Bizsugar and Klinkk can get the dofollow backlink for your blog post, so make use of those blogging communities.
5. Repurpose the content you want to tweak through a visual presentation and upload in SlideShare (Insert the URL in the presentation).
Contributing guest posts on ACTIVE blogs is one of the best strategies that would work like a charm in perking up the performance of your target keyword or content.
Please note that I have mentioned the word "ACTIVE" blog.
Yes! It would have a good reader base and supporting community.
Bloggers make mistakes in choosing blogs to contribute to their guest posts. They always look for the DA of the blogs.
From my point of view, looking at the DA of the blogs for guest blogging will not be much help. Instead, you may search for blogs with loyal readers even though their DA is below 25.
And the reason for this is your blog post (with the post link that you want to rank) will get read by those devoted audiences, and it would tweak your organic ranking.
How To Choose The Blogs For Guest Blogging?
** PRO TIPS **
1. Do not pick the blogs that have thousands of dofollow backlinks, and yes, they might be built through spam methods for quick results.
Use the AHREFs tool to check the dofollow backlink count of the site you would like to guest blog.
In the below image, you can see what I am exactly talking about! Is it possible to build 5K+ dofollow links?
2. When you get a chance, link your guest post to your blog post or when you contribute articles for other blogs. It will pass the link juice to your guest post with your target URL to improve.
How To Write The Guest Post?
Here, guest blogging aims to advance your keyword search rankings.
Therefore, select the topic related to your high-rank aiming post after choosing the active blogs.
1. Read their guidelines
2. Write a useful piece of content with excellent resources.
3. Craft error-free posts through a proof-reading tool
4. Show your expertise but ensure that you're writing the facts (Do not use "I Think," "It May Happen," etc.)
5. Add your blog post with proper Anchor text (you can use the exact keyword that needs to be moved top in SERPs and try to embrace the link to the earlier paragraphs of your guest post)
6. Include a CALL-To-ACTION and Avoid inserting affiliate links.
In 2010, Google officially confirmed that it is counting site speed as one of the ranking factors. It expects the site pages to load in under 2 seconds or less.
This rule is to offer the best results to the search users, as they are impatient and would bounce off your site.
When you care about user satisfaction and happiness through a fast loading website, Google and other search engines will bless your site with a higher search rank.
Why Your Site Speed Is Slow?
Poorly coded design, Unreliable hosting, Uncompressed images, Post revisions, Numerous Ad banners, Unessential scripts, and redirects are some of the frustrating reasons for slow-loading websites.
I have written a lot to increase WordPress Speed!
Just have a glance at them
Essential Tips To Speed Up WordPress
Advanced Speed Optimization For WordPress
How To Optimize WordPress Database?
I have also listed some fastest WordPress themes that would make your site load in very few seconds.
7. Have Your Eye On Dwell Time & Bounce Rate
It is good that you have recognized the importance of making the site fast to lower the bounce rate.
But still, if you have an unpleasing design with poor site navigation and most horrible content readability, the readers will surely skip your site.
They may also hit the back button of their browser without taking action if they do not get what they have precisely needed!
This, in turn, increases your site's Dwell time or bounce rate and may affect your keyword ranking in search results.
What are Dwell Time and Bounce rates?
Dwell Time – The amount of time that elapses between the search result click of a user and then coming back to the SERPs
Bounce Rate – Bounce rate is a single-page session metric. You will get a high bounce rate when the readers don't perform actions like hitting other pages or the read more button.
According to Google RankBrain Algorithm, you will be ranked when your page satisfies the visitors landing on your site to get a specific solution.
View the images below; you can understand them easily!
Image Credit: Backlinko.com
So, it is CRYSTAL CLEAR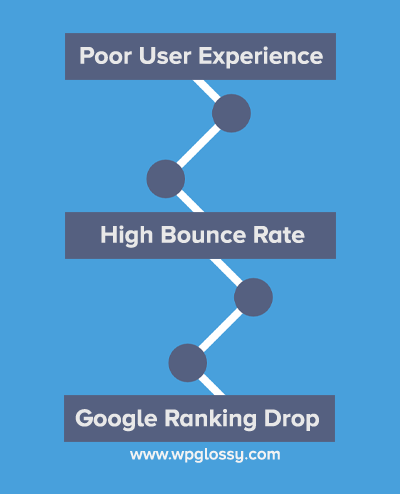 How To Reduce The Dwell Time & Bounce Rate?
Encourage the visitors to stay longer on your site and offer what they are precisely looking for!
1. Get a good site design with simple navigation and mobile responsiveness
2. Ensure your content is more accessible (Break down the paragraphs and use bullet points).
3. Do not use annoying pop-ups and advertisements
4. Interlink your relevant blog posts for further reading/reference
5. Increase user engagement through useful videos, images, and infographics
6. Include a clear cum convincing Call-To-Action.
Where To Check The Bounce Rate Of A Page?
You may use the Goole Analytics tool to understand the user behavior (Behaviour > Overview)

Building a meaningful relationship with the co-bloggers and the industry authorities for a specific purpose can be called Blogger Outreach.
You may use this "Reaching Technique" to get a contextual backlink for the content you want to improve your keyword search ranking. 
How To Do Blogger Outreach To Acquire Backlinks?
1. Identify the active bloggers related to your niche; Use Alltop.com or Buzzsumo.com
2. You may also set a Google alert for the keyword that needs a peak presence to get the announcement when someone has published the relevant content from where you can get a backlink.
3. After collecting the list of bloggers or getting notifications in the Google alert, build a respectful relationship by sharing their content, leaving comments on their blog posts, and pinpointing the broken links/outdated data (If any). You may also feature them in your blog post. This long-lasting relationship matters!
4. Direct approach method for your link-building campaign wouldn't be fine because most of them might refuse to respond when it comes to offering the Dofollow link
5. After making a successful relationship with passionate bloggers shoot a polite outreach email by praising their work.
How To Write An Outreach Email?
Here is a helpful format 🙂
Subject: Add Value To Your Resource Page
Hey (NAME)
I'm glad to say that I'm a regular on your blog. While reading one of your blog posts, I came across your resource page about (Topic).
I would say that it is an impressive piece of content that helped me a lot. The sources that you have linked to your article are useful. I also noticed that you have discussed (Your Topic)
It reminded me of my recent excellent work on the same topic; have a glance (Your Blog Post URL). I would love to know your feedback.
Moreover, it might be an excellent fit for your resource page. I would request you consider linking my post to yours. I'm sure that my article will return value to your readers.
I'm interested in doing the return favor; expecting a positive response from you. Keep doing your fantastic job!
Regards,
[YOUR NAME]
Wrapping Up
Doing the perfect SEO is a great ability! It is impossible for everyone, but it is a painless task for dedicated bloggers.
If you want to tweak your keyword search results ranking, check the current positions of your keywords. It will give you an idea to optimize your content.
I hope I have listed the best SEO Tips to improve your Google search rank so that the search engines can receive the right signals.
Do not perform over-optimization!
So, did you like this post on how to improve your keyword search ranking? Are the tips useful? Did I miss mentioning anything?
Connect with me in the comment section, and let's discuss how to boost the keyword ranking!