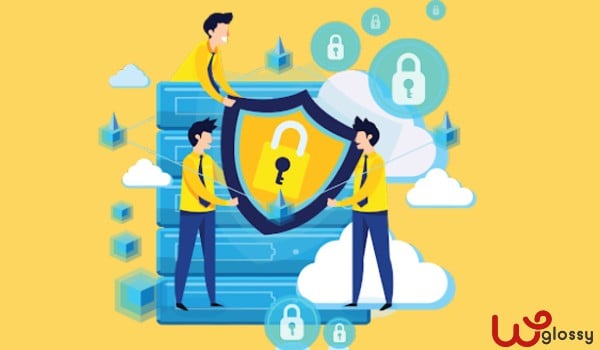 Are you searching for an excellent managed VPS hosting to launch your business site or take it to a next level? If yes, you have come to the right place to buy the best-managed server hosting of VPS type.
Virtual Private Server (VPS) hosting is replacing the shared hosting type because the site owners wish to own a fast loading website and improve the online visibility of their business after the Covid pandemic.
Hence, I have listed some lightning-fast SSD VPS hosting servers for them.
Nowadays, managed VPS hosting is preferred by many busy entrepreneurs as they don't get time to take care of many server management tasks like core update, installation of software, timely backup, security, and a lot more, and yes, all the technicalities will be managed by the hosting service providers.
So, as a business professional, you don't need to worry about the hosting server maintenance; just focus on other vital assignments and expand your business with this fully managed type of VPS server.
Let's have a look at the advantages of using the Managed VPS hosting server!
Top 7 Benefits of Using Managed VPS Hosting
1. Get Root Access
The biggest benefit of managed VPS hosting is that you will get root access to check server status, perform system reboot, take the backup, do server and service configuration. Moreover, you can utilize this permission for development, install themes, plugins, and SSL certificate.
2. Cost Efficient
The overall mailing of your website is taken by the hosting provider the cost of hiring a tech admin is reduced. The management VPS hosting might appear to be a bit costly initially but it provides long-term benefits and is an economical choice as compared to a dedicated resource.
3. Impressive Performance
The entire preference of the server is based on the hard drive used i.e. SSD and HDD. The SSD-based VPS hosting is a better choice as compared to HDD, it improves the page loading speed and automatically your business can get a better google ranking. Managed VPS hosting offers an excellent performance boost.
4. Hassle-Free
Since the server's management and maintenance are taken care of by the hosting provider, you find website work hassle-free. You can take care of building your business and lead generation. The technical aspect needs zero time and attention, all thanks to managed VPS hosting.
5. Scalable
With managed VPS hosting you can get the server resources including the RAM, and OS when you setup the server. As soon as the traffic grows you can effortlessly scale up the resources based on the demand.
6. Secured
When it comes to the online world, security should never be compromised. The managed VPS hosting follows the right safety protocol to provide utmost security. Even though all the websites make use of the same IP address and physical space, each server is unique and safe. This is because of the efficient isolation feature of dedicated hosting.
7. Time-Saving
Last but not least managed VPS hosting is a resourceful choice where you don't need to worry about managing the website. Everything is done at the backend. Managed VPS hosting is a time-saving and cost-effective choice for all small as well as large scale businesses.
My Top 3 Managed VPS Hosting Recommendations
If you are in a hurry and want to have a quick look of the best managed SSD hosting companies, then you have to check the below table!
| | | | |
| --- | --- | --- | --- |
| | | | |
| | | Fastest Storage, High Security & Can Handle Heavy Traffic | |
| | | Instant Scalablity & Nightly Backups | |
| | | Own Server Resources, Easy cPanel, Unlimited Bandwidth | |
6 High Reliable Fully Managed VPS Hosting Services
Now, let's have a look at the steady fast managed VPS servers that could skyrocket the performance of your business site!
1. GreenGeeks
When it comes to best Managed VPS hosting in Canada or anywhere in the world, GreenGeeks is an incredible choice. It is an eco-friendly, super-fast, highly secured, and transparently managed VPS hosting solution.
The hosting plans are focused to cut down the wastage and increase productivity. This energy-efficient managed VPS hosting is suitable for small to medium as well as large scale businesses. I'm using GreenGeeks hosting and very much satisfied with the server performance.
The GreenGeeks is offering 99.9% uptime and works smoothly on the quad-core processor. The page loading speed is lightning fast and it supports top blogging platforms including Drupal, Joomla, and definitely WordPress.
Top Features
Intel Xeon processor and CentOS 7 OS for industry-leading performance
DDoS protection & Firewall protection offers top security.
With GreenGeeks you get access to the free Spam Assassin tool.
Every night backup is taken hence zero chances of accidental data loss.
300% Green VPS hosting with renewable energy infrastructure
2. HostWinds

Planning for a Fully managed VPS hosting? checkout cost-effective solutions offered by Host Winds. The well-designed cloud portal makes managing servers effortlessly.
You can create, maintain, manage, and monitor the server in a hassle freeway. The dedicated professional team takes care of everything. You can get all types of assistance to ensure your page has 99.9999% uptime always.
The Host Winds help you to choose from a wide array of Linus OS options to customize the server, the options include Debian, CentOS, Ubuntu, Fedora. With this managed VPS server, you get access to the latest and resourceful hardware. The latest infrastructure provides speed and massive reliability to the VPS hosting.
Top Features
The redundant network offers massive stability.
Realtime and proactive monitoring of server
Install the upgrading of the resource is possible.
Every night back up so that essential information is well protected.
The support team can be connected via text chat and even phone.
3. Dream Host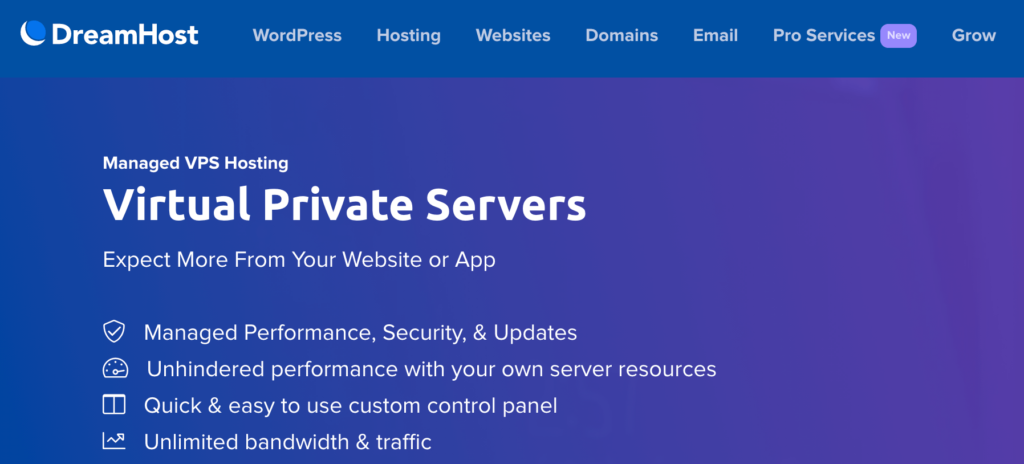 Dream Host offers the finest VPS managed server and is compatible with WordPress, the wide array of plans offers unlimited bandwidth and the disk space can also be tweaked. The speed is above average and their renewal cost is also less. The best part is the 97-day refund policy.
Dream Host managed VPS hosting offers a remarkable 99.98% mark and there are tons of other features like advanced and east to use Panel. The single-click installer makes everything easy.
In addition to it, you can avail the free domain, privacy protection, and email ID. It is one of the greatest and affordable Managed VPS hosting for WordPress users.
Top Features
Scalable RAM and unlimited website hosting
97 days of the free trial before you make the final choice.
The basic plan is very cheap. Also, the renewal price is pocket friendly.
The backend has a contemporary look and is easy to use.
All accounts come with unlimited bandwidth and storage space.
4. Liquid Web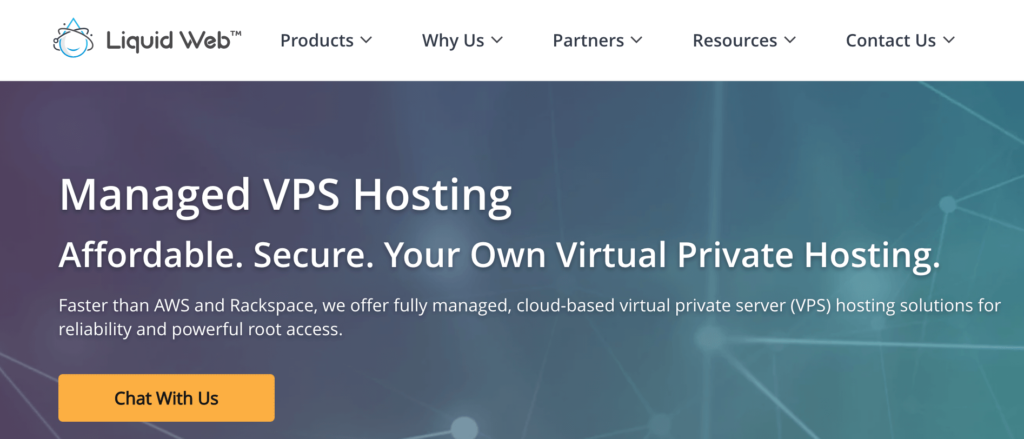 If you are planning to invest in a secured yet affordable Managed VPS hosting with cPanel then Liquid Web is an ideal pick. It is a reliable choice with powerful root access. You can avail the power of a dedicated server and also enjoy the flexibility of cloud hosting.
It is an excellent choice if you are planning to invest in the Managed cloud VPS Hosting. The Liquid Web hosting allows you to monitor the server with a high level of optimized performance.
The Gigabit bandwidth is an added advantage and works lightning fast. The system-level control is possible with Plesk and cPanel. This allows effortless management of automated updates, app deployment, and smooth maintenance.
Top Features
Offers DDoS attack protection.
The scalability is super-efficient.
Get guaranteed Power and network uptime
Cloudflare CDN to boost eh VPS performance.
The integrated firewall provides top security to the managed VPS hosting.
5. InMotion Hosting
InMotion is another popular name when it comes to impeccable managed VPS hosting at an affordable cost. You can get a dedicated resource without paying the upfront cost.
The 90-day money-back policy is an added advantage. The simple and easy cPanel makes InMotion hosting a comfortable choice for non-technical individuals. The powerful and unlimited MySQL database is a secure and safe choice.
InMotion managed VPS hosting is loaded with features like launch assistance to manage the data migration and setting up a server. Get uncompromised protection with the help of SSH & DDoS. This hosting can manage 10 times more traffic.
Top Features
Can effortlessly handle the hike in traffic.
The page loading speed is super fast because of the optimized configuration.
Powerful and secured hosting solutions
Highly customized packages
Long days Money-back guarantee
6. A2 Hosting
A2 Hosting offers brilliant WordPress managed VPS hosting solutions. The cPanel is the fastest with excellent performance. The isolation of VPS is hassle-free to use and offers 20 times the fastest page loading speed. You don't need to worry about the management of software, hardware, security, or the network.
The 24 x 7 customer service team of A2 hosting is super responsive. The powerful hosting can handle 9 times more traffic with 3 times reading and writing speeds. If you are not happy with the service, just avail the money back and no questions asked.
Top features
Powerful LiteSpeed turbo server for excellent speed.
Offers a high level of security.
Loaded with speed features like OPCache, Memcache, TurboCache.
Free website migration.
Pocket-friendly hosting plans
Which Is The Best Managed VPS Hosting?
Running a business website without any trouble like data theft, malware attack, 404 error, and traffic hike is a hectic task. Yes, server management is not only a time-consuming process, but it also needs some technical knowledge to maintain 100% site availability.
If you are a busy business or occupied digital entrepreneur, then your choice should be "Managed VPS Hosting" so that the service provider will monitor the server and do the needful to keep your site live and safe all the time.
A plethora of managed hosting companies exist, however, to make things clear and easier, I have listed some unfailing services with my 10 years of online experience so that they would never let your site down at any cost.
With this type of sophisticated server, you will be getting automatic backups, cPanel access, dedicated support, enhanced security & server monitoring for your professional website. Out of 6 VPS servers of managed type, I highly recommend, GreenGeeks Managed VPS service as it is fast, scalable, and reliable. Without further delay, just get it and stay cool!