I can predict that you would like to get the best hosting service for your website and thus you have landed here to read my personal viewpoints through this GreenGeeks hosting review and get its coupon discount 2023. 
Since I'm using this green web hosting service for one of my niche blogs, I have taken an excellent opportunity to reveal my opinions to you.
So, if you yet to decide on the hosting purchase and want to read few more personal experiences of the GreenGeeks users, you may read this post until the end and conclude, whether to purchase this green web hosting or not!
Let's begin!
I assume that you are unsure about the GreenGeeks hosting service and have the following questions in mind!
Is GreenGeeks Good Hosting? Is it worth buying?
Is it suitable hosting for an online business?
Does the green quality make it an excellent host?
Would GreenGeeks be a first-class hosting service in 2023?
And so on?
If yes, then this well-crafted content with my unbiased opinion is for you!
I should admit that selecting the appropriate hosting for your business site is a critical task as there exists a lot of web hosting companies and they claim that they offer the top quality service with the maximum uptime.
Now, the question is "Why Should You Get the GreenGeeks Web Hosting Service?"
Before getting into my opinion about GreenGeeks hosting, I would suggest you read my post on Excellent Green web hosting services where I have explained the basics of green web hosting and some top companies that are offering environmentally friendly service.
If you still wonder about Green web hosting, then read my below explanation, so that you would like to get the GreenGeeks, green web hosting service with high-mindedness.
What is Green Web Hosting?
As a web enthusiast, do you know that the hosting industry can create a negative impact on our environment?
Yes, in general, the setup in the data centers like web servers, cooling controllers, backup generators, security and fire-protection systems are consuming more energy regarding electricity (24 X 7) and causing pollution to the surroundings as well.
Green web hosting is an eco-friendly alternative to the traditional hosting service to save energy and prevent CO2 emissions.
Now, let's get on the vital topic, and yes it is all about GreenGeeks Green web hosting company and its excellent features!
GreenGeeks Review 2023 – A Complete Analysis

GreenGeeks is the leading green energy web hosting company which has been established in the year 2006 in California, USA. Its CEO is Trey Gardner, a web hosting expert with more than 15 years of experience in the industry.
At the time of writing this GreenGeeks hosting review, it had more than 35000 users and hosted three hundred thousand websites around the world.
The company claims that it is an entirely featured web hosting company with maximum uptime and 100% customer satisfaction.
You can realize its ability in serving the best server service by looking at the awards & recognition earned by GreenGeeks.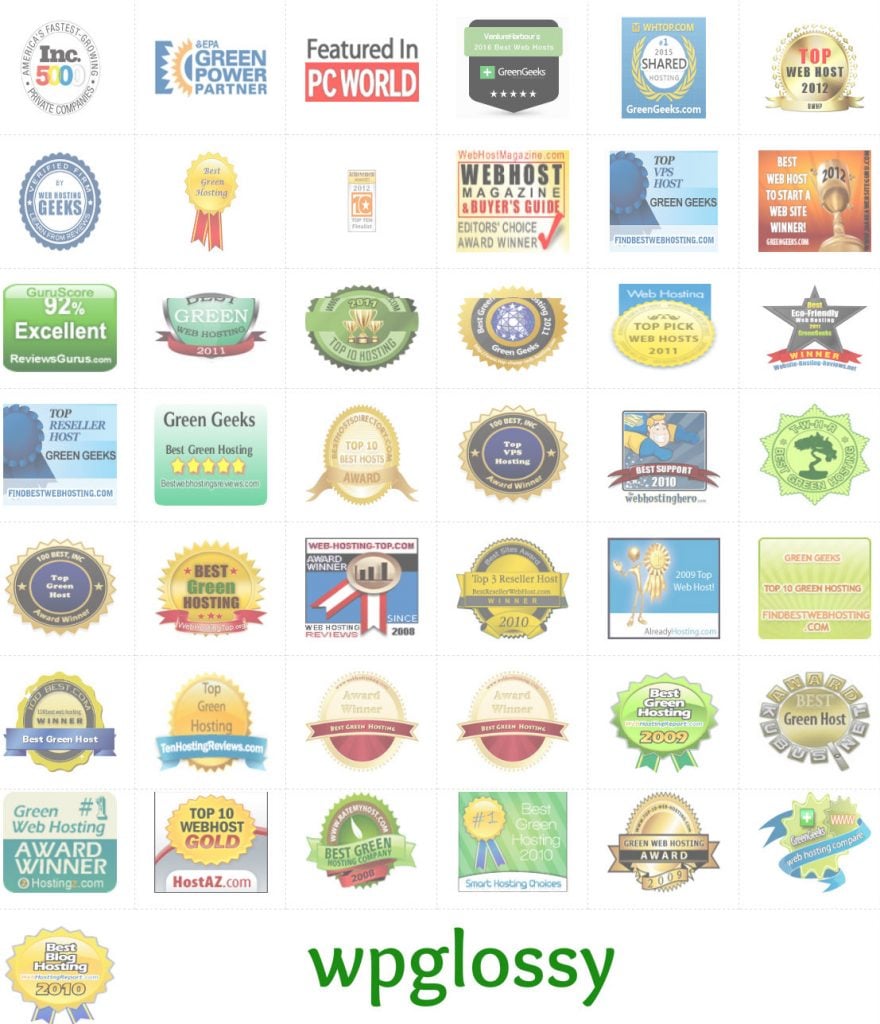 Things That I Most Like in GreenGeeks Hosting
Check the exciting features that are worth mentioning in my GreenGeeks review!
1. Robust Infrastructure
The well-planned and energy-efficient network infrastructure with 300% wind-powered green hosting is one of the favorable matters of GreenGeeks hosting. In my GreenGeeks review, it is worth mentioning their fully equipped data centers with outstanding safety systems.
The server hardware is superior since it is being powered by the latest generation Intel Xeon processors. Gigabit connectivity, 64GB registered memory, RAID 10 SSD storage arrays, and the branded server parts are the adorable server specifications of GreenGeeks.
2. Performance
I can understand that you would like to know the performance of GreenGeeks hosting before purchasing it.
You don't need to bother, and yes, you can expect the solid performance of this green web hosting because their servers are powered by the cutting end technology processors, and SSD accelerated. Hence you would get a fast and reliable performance with which you could establish your footprint on the internet.
As I mentioned earlier, it has a dominant infrastructure with active UPS systems to handle power failure. Till now, I haven't experienced any downtime difficulty with GreenGeeks as they mainly focus on preventing it through constant server monitoring. Thus, my blog's uptime maintains at 99.8% even during the high traffic phase.
3. Security
The latest generation Intel processor of GreenGeeks uses Juniper & Cisco for network switching, and their data centers are well-equipped with raised floors. Besides, they are keeping our websites more secure with custom security rules and zero-day vulnerability fixes.
SSL secure server, 24 x 7 monitoring for every 10 seconds, Spam Assassin protection, password protected directories, Automatic updates, and brute force detection are the available protection features of GreenGeeks hosting. Nightly backup to avoid data loss frustration is another essential safekeeping matter of this green web hosting.
If you get VPS hosting of GreenGeeks, then you will have CSF Firewall, LFD, and Mod Security features.
4. Customer Support
There is no doubt in getting professional technical assistance from the GreenGeeks support team. I had a pleasing experience during my blog migration from the old hosting account. They reacted well to my queries and helped me to solve the emerging problems.
The expert technicians are working round the clock (24 x 7) and they assisted me well during the odd hours (I live in India, and they are from the United States). So, I don't have any grumbles with the tech support of GreenGeeks.
You can reach them by Phone, Email, or Live chat but there is no Forum support available. However, you can utilize the knowledge base or Education Center to grab a hell of a lot of helpful guides, how-to, and video tutorials to troubleshoot the common problems.
GreenGeeks also provide WordPress-friendly customer service quickly and efficiently.
5. Leading GREEN Host Provider
It is a well-known fact that Internet usage keeps on growing fast and hence the total cost of generating electrical energy to support the servers would become high. Also, it is predicted that web hosting companies will be environmental polluters like the airline industry.
Now, the GreenGeeks hosting enters into the action to minimize the greenhouse gas emissions and produce renewable energy in the form of wind. It is a carbon-negative company that replaces three times the power of grid energy that they utilize in their data centers.
Besides, this top green web hosting company ensures less server energy consumption, printing only the essential documents to save paper and shut down the office equipment when they are not in use.
Moreover, the employees are allowed to telecommute to conserve energy and upholding the honor of "World's most eco-friendly web hosting company." Check its Green Power Partnership Certificate!
Few More Salient Features of GreenGeeks Web Hosting
The following are the amazing functions that should not be missed mentioning in my GreenGeeks Hosting Review!
1. User-Friendly cPanel
The GreenGeeks cPanel is easy to use with essential applications. It supports Fantastico & Softaculous, open-source scripts for convenient installation of blogging software or CMS. You can control all the aspects of the control panel and make database tweak through PHPMyAdmin.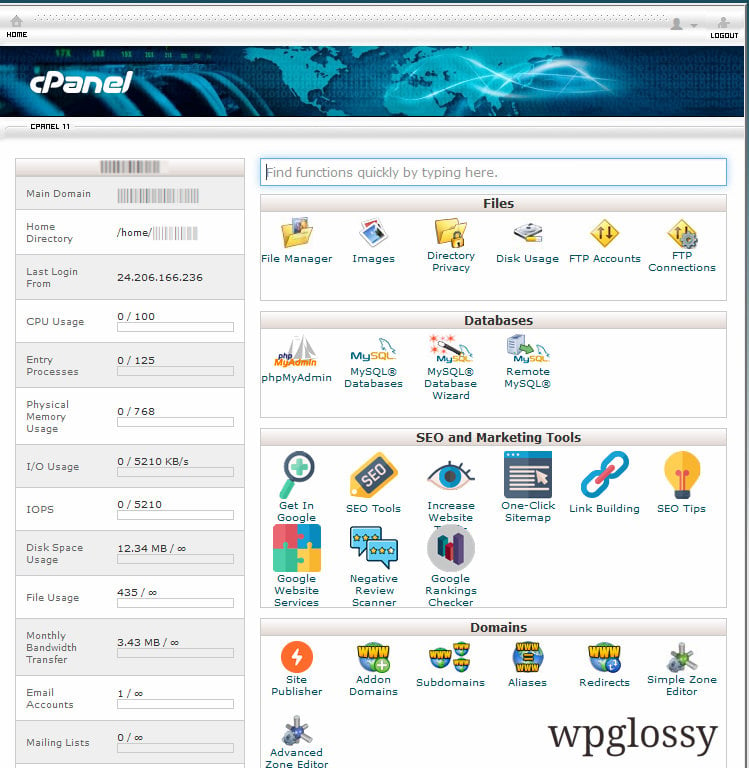 2. Low Sites Per Server
Most web hosting providers place several customers on a single server to get huge profits. But this will not be the case with GreenGeeks as it never crowds the users on one server.
3. List Of Applications
Website builder, One-click SSL, Site Lock scan with malware blacklist, Unlimited email accounts & autoresponders, Webmail like IMAP & POP3, Multimedia streaming, Shopping cart systems, Shell access and E-Commerce features are the list of applications that should not be missed to mention in my review of GreenGeeks hosting.
4. Featured By Biggies
GreenGeeks has been featured several times by PCWorld and endorsed by the better business bureau as one of the top companies. It has also been invited to the EPA (Environmental Protection Agency, USA) partnership to prevent the fumes.
5. Free SSL & CDN Integration
This top-class green web server offers the Free SSL from Let's Encrypt Wildcard and CDN integration from Cloudflare. Getting the premium features for no cost nudges me to mention these qualities in my honest GreenGeeks review 2023.
6. Free Domain Name & Website Migration
You can get the domain name registration and use it for free as long as you use their service. Likewise, if you have hosted your site elsewhere, you can get the migration job done without paying any fee. This makes it a killer deal for anyone who is less techy and wants things done safely for me.
6. Money-Back Guarantee
The unhappy customers can get back their money within 30 days with no questions asked. But, the amount paid for extra services is non-refundable for this wind-powered hosting company.
It is one of the best month-to-month hosting services is so confident about their service that they offer you a 30-day money-back guarantee. This means you won't lose anything by trusting in them.
Limitations of GreenGeeks Website Hosting
You might be thinking about the cons of this best green website hosting company!
I have been using GreenGeeks shared hosting service for the past six months and didn't have any complaints about it. As a delighted customer, I'm presenting this GreenGeeks review 2023 for you!
As I said, I don't write reviews to be salesy and no one should. In this honest review of GreenGeeks, I would like to narrate the possible downsides that you should be aware of.
1. You have to utilize their free domain option; otherwise, they will charge an extra fee/year. This is a no-brainer and is less of a demerit, though.
2. Phone support is not round the clock.
3. Only one shared hosting plan.
Types of Hosting Offered by GreenGeeks
The Linux-based hosting solutions that GreenGeeks has to offer are as follows!
1. Web Hosting
Web Hosting is the shared hosting of GreenGeeks which is a fast, secure, and consistent plan for the small businesses that are on a tight budget. Yes, it is a great affordable plan with a monthly fee of $2.95 per month as it on sale.
Getting an exceptional service at a very low cost is fantastic! Isn't it?
What will you get from this cheap hosting plan of GreenGeeks?
Free site migration & domain name

Enhanced and custom security features

Google Apps integration & SSH command line

Latest technologies like SSD, PHP7, and CDN to make your site loading blazing fast
2. Managed WordPress Hosting
The managed WordPress hosting of GreenGeeks is rich in WordPress features and a quick loading nature. At this GreenGeeks review writing moment, there is only one shared server plan is available for WordPress users.
Its regular price is $9.95 per month, but it is now available at a low price of $2.95. As it is the fastest green hosting service, it earns the credit "Best Green Hosting For WordPress."
I'm using this optimized hosting for WordPress, and hence I would say that you will get all the essentials for your WP blog/site. I bet that you are going to get pleasure from the tools & features of the WordPress optimized servers and customer-friendly WordPress experts.
To support my viewpoints, here is a talk from Amanda (GreenGeeks User) about GreenGeeks WordPress hosting!
Just have a look at the qualities of GreenGeeks WordPress Hosting
Real-time security scanning & automatic updates

Brute force and DDOS protection

Inbuilt PHP caching and optimized HTTP & MYSQL to get fast loading WordPress site.

Preinstalled Git and custom PHP.INI to manage PHP on your own
3. VPS Hosting
If you want to have better server control and root access to the server, then you should get the VPS host service. GreenGeeks VPS hosting has five different pricing plans available with SSD & CPANEL/WHM. Look at the VPS plans with, unlike RAM capabilities!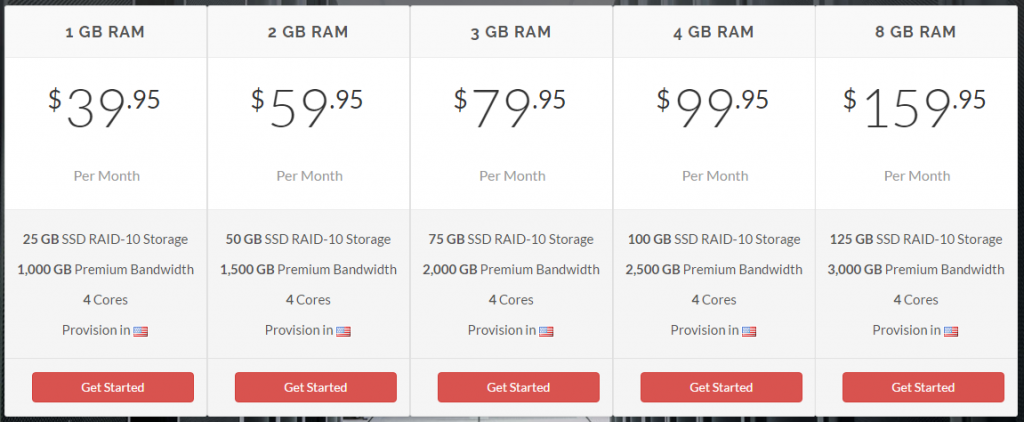 Why GreenGeeks VPS?
Blacklist Free IP provision

Free ENOM domain reseller account

300% powered by renewable energy

Quick availability (after the order) and management control panel
4. Reseller Hosting
You can get scalable reseller hosting from GreenGeeks with world-class technology and stimulating features for your small-scale hosting business. This type of GreenGeeks hosting supports the ClientExec billing method to send an automatic invoice to your clients.
Since I'm using the optimized WordPress hosting from this environmental website hosting, I couldn't make an in-depth GreenGeeks Reseller review. But I can say that you will get an incredible service uptime (99.9%) from the advanced hardware and network system.
5. Dedicated Servers
Not only these four types of hosting, but GreenGeeks also offers a dedicated server for large businesses and enterprises. It has four different dedicated resources for your business site. All these plans are entirely green, and you may reach the sales team to get the exact one.
GreenGeeks Hosting Vs. Inmotion Hosting
As I'm using the InMotion hosting service on this blog, you may read my in-depth views through my InMotion Hosting Review post.
While comparing the features of InMotion and GreenGeeks, I have seen that these hosting providers have similar features like
Daily Backup

Secure IMAP Webmail

More than 99% Uptime

Google apps integration

cPanel with Softaculous

Excellent customer support

Improved speed and security

Unlimited bandwidth, email & FTP accounts
However, I have compared the main features of these two hosting giants and represented my point of view in the easy-to-understand format.
Have a look at the GreenGeenks Vs. InMotion hosting comparison table below:
| | | |
| --- | --- | --- |
| | | |
| | | |
| | | |
| | | |
| | | |
| | | |
| | | |
| | | |
| | | |
| | | |
| | | |
| 1-Click WordPress Install | | |
| | | |
| | | |
| | | |
| | | |
If your priority and requirements are prices, value, security, and how-to-guides, then your pick should be GreenGeeks hosting.
However, speed and better refund policies are your chief preferences, and then you may get the InMotion hosting.
It is somewhat desperate for me to compare the GreenGeeks hosting and Inmotion hosting as they both possess almost the same qualities and reliable performance.
Depends on your wish and need, you may choose the best hosting service for your business site.
If you still in the dilemma of choosing the best green website hosting, you may read my detailed comparison post of GreenGeeks and InMotion.
GreenGeeks Vs Its Competitors
Not only InMotion hosting comparison but I have also done a detailed war between its main competitors. Just have a look at the battles and recognize the real winner!
GreenGreeks Hosting Reviews From Customers
So far, you have read my personal views of this green website hosting! Here you can see the GreenGeeks hosting review messages taken from Twitter.



If you would like to read few more GreenGeeks reviews, check the experience of GreenGeeks customers.
GreenGeeks Discount Coupon 2023
After reading the features of this green web hosting service and its hosting plans, now it is time to get the GreenGeeks Coupon code to save your hard-earned money.
Yes! This best hosting service never disappoints you even if you are on a tight budget. Be ready to grab a 70% discount on the GreekGeeks coupon code below!
Visit GreenGeeks Exclusive Discount
Now, you will be directed to the GreenGeeks home page where you can see the "View Hosting Plans" button. Just click it and choose your preferred EcoSite plan.
You will be getting a free domain during the registration or you may signup with your existing domain by clicking "Continue."
Now, you will be redirected to the billing page to enter your Account information, Package information and Payment information.
In the Package information, you may choose the hosting plan for 3 years, 2 years, 1 year, or monthly. And now, the GreenGeeks coupon code gets applied, and you will get the service at the discounted price.
Check the below screenshot where I have chosen the shared GreenGeeks hosting plan for three years, and the highest coupon value was applied.

So, you have an excellent opportunity to buy this best green hosting at a massive price reduction (70% OFF by using the GreenGeeks coupon code for 2023), and you can save $7 per month on the shared hosting plan of GreenGeeks. 
Not only the shared hosting, but you can also grab the discount for, WordPress optimized hosting, VPS, Reseller, and Dedicated hosting plans by using the GreenGeeks coupon 2023 and get the best green server technology for your business website. 
I hope that you would like to get this fantastic offer through GreenGeeks discount and save your huge bucks.
Getting Started With GreenGeeks
After purchasing your preferred hosting, your account will be created, get activated and ready for use. You will be receiving the email from this eco-friendly web hosting provider with all the essential details like login credentials, DNS and server names.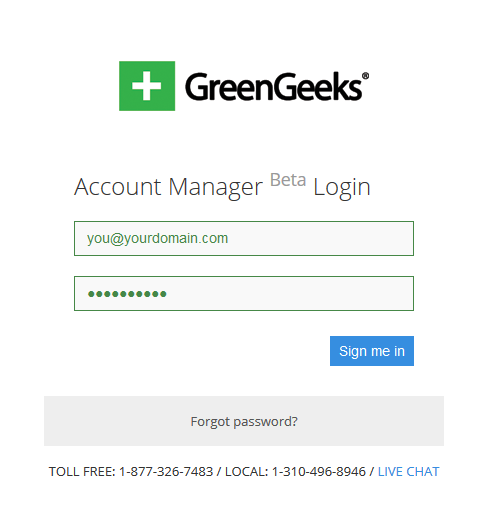 Use the GreenGeeks login details to manage the Dashboard. If you have registered your domain on somewhere else, then change the nameservers on your domain (Name server details are in the email that you have received from GreenGeeks, or you may get help from the customer support).
Here is how your GreenGeeks Dashboard looks like; you will be feeling comfortable while managing it!
Do I Recommend GreenGeeks Web Hosting?
Yes, I recommend this excellent server service through my GreenGeeks hosting review as I'm completely fulfilled with its features and performance.
Also, I admire the environment- friendly approach that makes their hosting packages stand out from the densely crowded hosting industry.
Since GreenGeeks is rocking well in the hosting industry, it can be an attractive option for price affordability, excellent server performance, high security, and green effort.
I'm sure that you will get an excellent value for your money and can proudly say that you are not creating any carbon footprint on your website. It's quite amazing, isn't it?
You have 30 days time to test the features of GreenGeeks and do experiments to meet your requirements. If you still get unsatisfied with the hosting performance and features, you may get your money back without any worries.
Final Words Of My GreenGeeks Review 2023
As responsible website founders, we can reduce global warming by using the green energy web hosting. You may consider getting the GreenGeeks web hosting service as it is the best and world-leading green hosting company.
It not only preserves the beauty of nature but also offers unlimited resources for WordPress, Joomla, and Drupal CMS users. The management team of GreenGeeks has more than 40 years of experience in providing the top-notch service to the users.
There is no doubt that you are going to have a positive energy footprint on the atmosphere with your GreenGeeks hosting account as they replace your website's energy expenditure with the wind power.
Therefore, it will be a good pick for small website owners and bloggers who can customize their site with the robust features and high-tech support of GreenGeeks hosting service.
You may also utilize their in-depth resource guides and video tutorials to get a good online presence for your business website. So, what are you waiting for?
Get green hosting from GreenGeeks >> Keep the planet clean >> Add Green Tags to your website >> Spread eco-friendly awareness to the internet users >> Perform well on the web.
If you still look for some of the best alternatives to GreenGeeks web hosting, have a look at the best SSD hosting providers that can tweak your site performance.
I'm done, and now, it's your turn to react! What is your opinion about my GreeGeeks review? Would you like to get this green web hosting service?
Do you have any other better green web hosting recommendations? Which hosting service are you using and how about its performance? Please share your valuable views in the comment section.
And finally, here is my review summary!