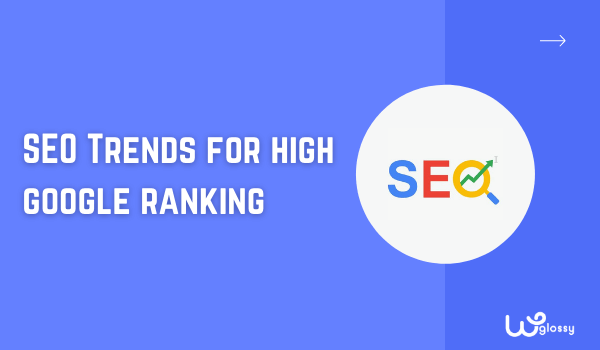 If you are an online business, digital marketer, or blogger, you should know the current SEO trends! Let me tell you the reason for this!
SEO is a magical word to get higher search engine rankings and pull your targeted audience for your business website!
However, it is well-known that SEO is consistently updating because search engines want accurate results for people's queries.
What worked last year may not work this year, and what is working today may be completely different a year from now. That's why staying up-to-date on recent SEO strategies and changes is essential.
Even I have written a lot about SEO tactics in my earlier blog posts, and now it is time to consolidate the latest methods that you should implement without any excuse.
In this article, we'll look at some trending SEO trends you should know.
Best 6 SEO Strategies To Drive Huge Search Engine Traffic
What should your SEO focus on right now? Here are a few key areas!
1. Core Web Vitals
I have seen that the most significant change in SEO in recent years has been the focus on core web vitals. These are a bunch of site loading metrics that evaluate a website's performance. They include things like loading time, interactivity, and visual stability.
Google has said that it will be using these speed scores as a ranking factor in 2022 and beyond. If your website passes core web vitals assessments, then there is a high chance that it will be ranked higher in search results for the focussed keywords.
To pass CVW tests, we have moved our blog, WPGLOSSY, to a high-frequency Vlutr server from Digital Ocean in Cloudways hosting. Moreover, we have integrated the Cloudflare CDN Pro plan to make our site load fast and get the lowest server response time.
Check the latest speed performance test of our blog which is passing the core web vitals assessments on both mobile and desktop!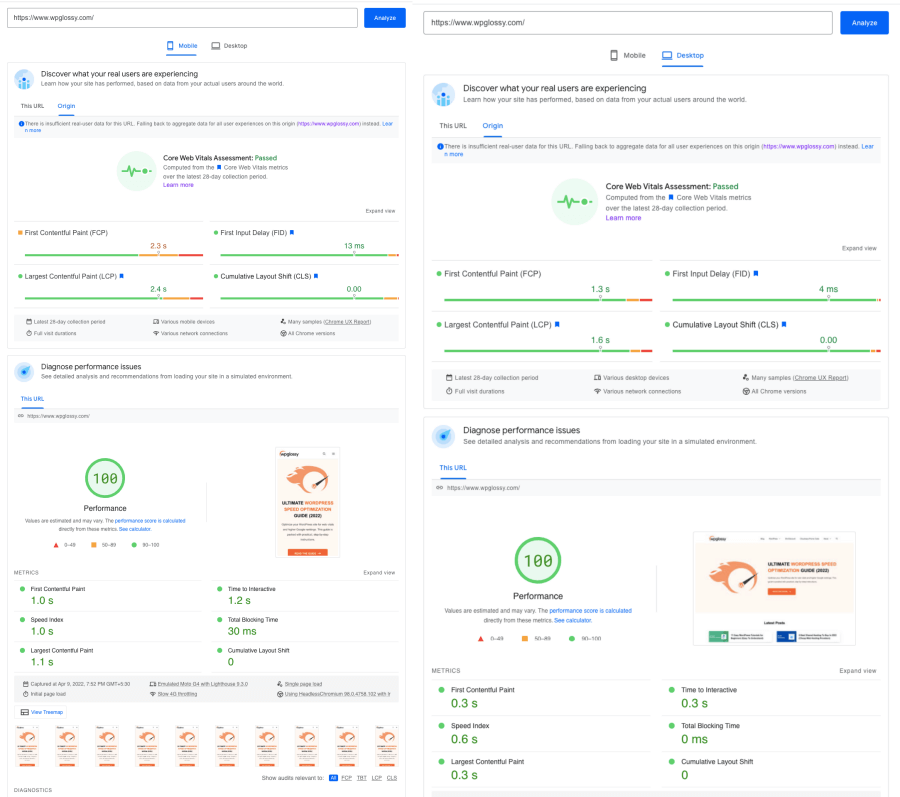 2. Quality Content
Long-form content with images and videos is also a great way to improve your SEO. Google loves websites with rich, engaging, visually appealing, informative content. Ensure your blog articles are well-written and include media files to occupy your audience.
Have in mind that the organic traffic totally depends on your content quality which is optimized with relevant keywords. If you practice crafting content like PDFs and case studies, you will see a drastic improvement in SEO.
I usually add screenshots, Video tutorials, Downloadable PDFs, and infographics for my blog readers. I love tools like Kizoa, which helps me edit my how-to guide videos for my YouTube subscribers.
3. User Experience
Another thing that is becoming more trending in the SEO world is user experience! Google has said it aims to improve the search experience by providing users with more relevant and valuable results. 
To do this, they are focusing on things like click-through rate, bounce rate, and dwell time. They are also looking at how users interact with search results, such as whether they click on the first result or scroll down to the bottom of the page.
It is one of the critical factors in SEO, which includes how easy it is to use your website, how informative your content is, and how visually appealing your site is. Google wants to ensure users have a positive experience when visiting a website.
Google wants websites to be user-friendly. Yes, they should be easy to navigate and use. If a website is challenging to use, search engines may rank it lower. In this blog, I have used the simple WordPress theme – GeneratePress and removed the Elementor page builder for quick loading.
4. Backlinks
Like before, good quality Backlinks are another important ranking factor in SEO. Google looks at backlinks to gauge the quality of a website. The more high-quality backlinks a website has, the more likely it will rank top in search results.
Yes! Google sees backlinks as an endorsement of your website. Here comes a great question: How to get high-quality, authority backlinks to earn Google's love? Well, I have some helpful tips for effective link-building!
Do expert roundup in your industry
Write pillar content from scratch
Craft stats-based blog posts to get linked contextually
Outreach active sites with a crisp email
Hunt for the high DA sites with the "Write For Us" option
Perform guest blogging on highly authoritative sites
5. EAT Algorithm
The EAT algorithm is a set of rules that Google uses to determine the quality of a website. It includes things like expertise, authoritativeness, and trustworthiness. In simple words, your site should be an excellent source of information.
To support EAT, I have a good suggestion! Yes, it is to improve your topical authority. It can be enhanced by posting well-researched content through your experience. Adding internal links will also boost the topical relevance.
Once Google and other search engines recognize your ability and knowledge in delivering top-notch informative content for your site readers, it will be easier for you to dominate your competitors in search engine page results. 
6. Mobile-Friendly Website
Mobile-friendliness is also becoming increasingly important in SEO. As most people use their mobile gadgets to search the internet, Google is placing more emphasis on optimized sites for mobile.
If your website is not mobile-friendly, then it may not rank higher as well as a website that is. A responsive design ensures that small-screen gadgets can easily view your content.
Go to this URL and check whether your site is mobile-friendly or not. You have done a great job if your test results are in Green! Otherwise, focus on the things that boost mobile-friendliness.
You may implement the following to get a mobile-friendly site.
Use a responsive layout to serve your content to mobile users
Lower the site loading speed through a reliable hosting
Optimize your images; try to serve them in the next-gen format
Use structured data to explain your site to search engines
Avoid blocking CSS, HTML, and JavaScript codes
Get rid of annoying popups and optins
Don't use redirects; remove unessential plugins
Wrapping Up The Latest SEO Trends
So, to stay ahead of the curve, focus on the critical areas mentioned in this post. The best SEO strategies include focusing on core web vitals, user experience, and backlinks.
Making your site mobile-friendly and including long-form content with images and videos will help you rank higher on search engine results pages. I have recently shared some SEO for Dentists to boost the ranking of the dental blog; check it out.
Following these trends will help you ensure your site is optimized for the latest search algorithms and visible to potential customers. As we move into a new year, it's time to start thinking about the latest trends in SEO.
I have executed all these tactics for my blogs. What about you? Share your priceless views in the comment section! Let's talk about the recent SEO methods that will work.