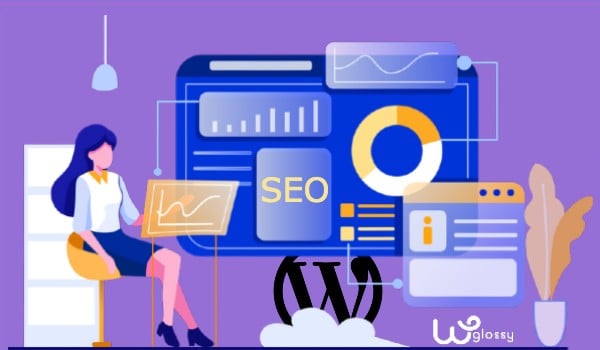 Looking for ways to improve SEO of your web asset? Well! SEO isn't dead; it's still alive!
If you run a WordPress business site, you should optimize it for the search engines. Otherwise, you will not be getting your targeted audience through search engine page results.
However, how to make your content appear top of the ranking results?
I have several tips to increase your website rankings to make more sales and leads. No doubt the sales and leads will take your business to the next level.
Without any delay, let's get into the tips to improve WordPress SEO. I have given the basic SEO guidelines to please the search spiders.
Now, I'm going to tell the recent SEO trends to be implemented without any excuse.
6 Working Tips To Boost Your SEO Rankings
Let's dive into the best SEO practices in 2023 and beyond!
1. Pass Core Web Vitals
Core Web Vitals – Are you hearing it for the first time? Then I would say you're out of form and lack SEO knowledge. No worries, it's not too late! You can still optimize your site to pass Google's core web vital assessment.
What is Core web vitals? It is nothing but the recent Google algorithm that has been introduced to improve the user experience. Here, your site page performance, like loading time, user interaction with the page elements, and their visual stability, will be measured to give a ranking position on the search engine page results. Yes, it calculates three core metrics — Largest Contentful Paint (LCP), First Input Delay (FID), and Cumulative Layout Shift (CLS).
If you value your business brand and search engine visibility, you care about improving your website's core web vital score. You can check the core web vital score through Google PageSpeed Insights or Google Search Console. However, what to do if your site doesn't pass core web vitals assessments?
Tips To Pass the core web vitals test
Use the fastest web hosting to have an improved server response time
Compress the images to get a lightning-fast loading website.
Improve JavaScript Performance
Avoid using heavy plugins like page builder
Get a CDN that has a data center where your target audience is located
Eliminate Render blocking WordPress elements
2. Show Last Updated Date
You might think, "Is displaying Last Updated date" in the article essential for SEO? I would say "Yes" as it is one of the Google ranking factors! When you show the latest edited date on the blog post, the search engines understand that the content was revised with recent data. Edit your old content as it has SEO benefits. Here I have written a detailed article on how to edit old blog posts.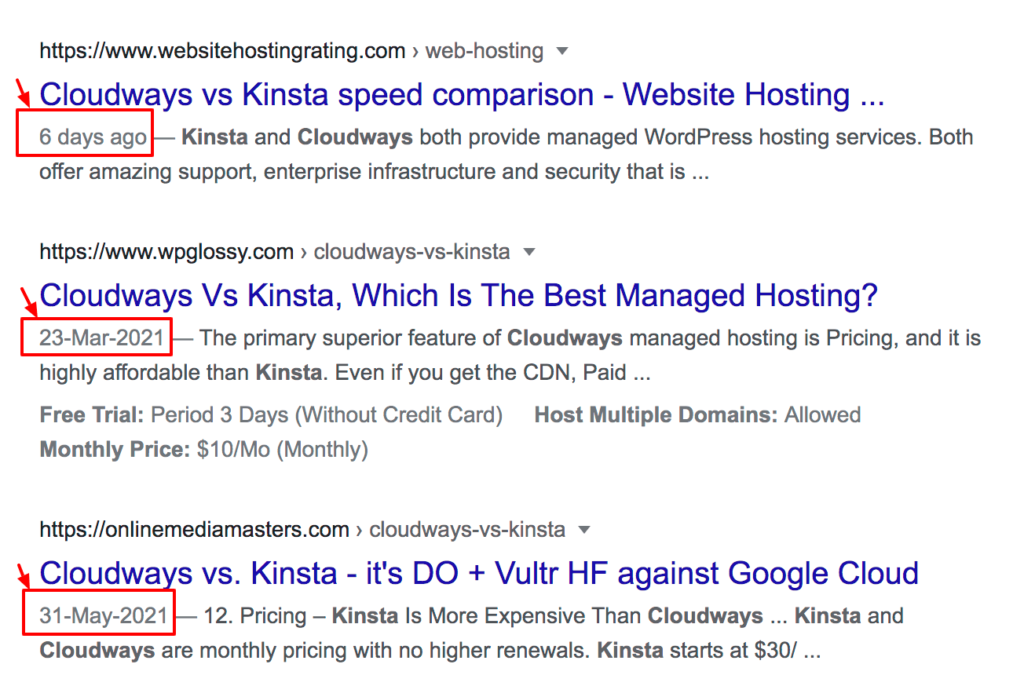 Moreover, the last updated date on the content will be shown in the Google search results to let people know when your article got updated. If they see the recent date on the Google search engine ranking results, then they will come to your site for sure. Hence, your CTR (Click-Through-Rate) will be improved, and you will get a more targeted audience from the search engines.
I have crafted a detailed article for the GeneratePress theme users and Astra theme users to implement the recently updated date in the blog posts. If you get any trouble adding the codes, you may reach me through the comment section; I'll help you include the CSS codes properly to activate this best SEO practice.
Note: When you change or update the WordPress theme, include the CSS codes for the Last Updated Date. Otherwise, the search engines will exhibit the published date of the content, and you will lose the ranking for the targeted keywords because Google doesn't like outdated content.
3. Internal Linking
How to improve your SEO score drastically? It can be done through "Topical Relevance." Yes, your wide knowledge of a specific topic improves your SEO score. As you create the hyperlink from the different articles on your website, the crawl rate and site indexing will improve.
Moreover, the internal linking structure organizes your website and creates easy navigation for your site visitors, giving them a better user experience. If they stay longer on your web pages, the bounce rate will reduce, which is good for SEO.
However, for the sake of internal linking, avoid hyperlinking irrelevant content and unusual anchor text because it would ruin your SEO. Internal link building should be done correctly so that you will reap the benefits from search engines.
When I wanted to rank a particular blog post with a targeted keyword, I followed a SILO internal linking strategy to help me get the top-ranking positions for my focused keywords. Here, I have explained all the internal linking stuff to help you understand how to do the linking process perfectly!
4. Keyword Research
Keyword Research is an old SEO tactic but has shone like Gold till now! I love keyword research; Taking the low-competition keywords that could rank higher on SERPs is my cup of tea! I use the premium tools AHREFs and SEMRush to find out the rankable keywords of my niche.
If you don't have the budget to spend on paid tools, you may easily use the free keyword research tools to get the job done. Use free online keyword research tools to plan your content wisely. A keyword is a phrase the user types in the search engine while looking for anything specific.
For example – if you want to look at vegan cooking methods, your keywords will sound like a vegan diet, easy vegan recipes, and vegan dishes at home. These phrases will help the search engine show your content in search results, thus increasing your organic traffic. I do keyword research to execute the SEO strategy for a dentist client.
Check the keyword density, organic search competition, CPC, etc., to find the right keyword for your content. WordPress SEO is highly affected by the smart use of keywords in your blog content. However, adding them mindlessly without any relevance can backfire.
It is good to keep you updated with the recent SEO changes; then only you could bring the aimed visitors from the search results. Adding Sponsored tags to the affiliate links is the latest suggestion by Google; earlier, we used to add only "Nofollow" tags to the referral links.
And now, Google's senior webmaster analyst, John Muller, said it's better to add the "rel= Sponsored" link attribute on all your affiliate links so that Google understands that you get paid from the links.
Here is what the sponsored tag looks like! 

<a rel="sponsored" href="https://www.yoursite.com/">sponsored link</a>.
If you use the latest WordPress editor, Gutenberg, adding this link attribute is just a piece of cake. Look at the screenshot below; you will know how to do it quickly!
Or, if you use the link-cloaking WordPress plugin "Pretty Links," you can easily enable this option. See the below image and enable the preference.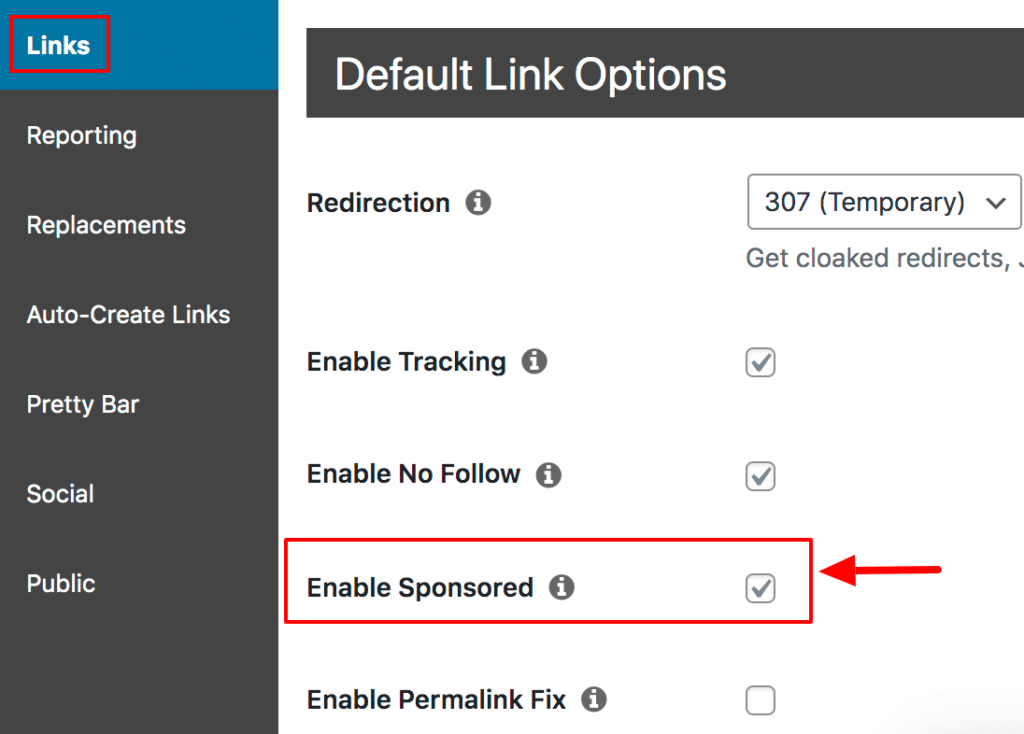 6. SEO Audit
A good SEO audit will keep your site updated with all recent trends and developments and ensure your site performs well in search engine ranking results. It also ensures the best user experience for your site visitors, helps you fix broken links, and improves technical SEO.
Do you know how to perform the site audit correctly? Are you looking for a checklist to get the process done easily? Don't worry! I have already crafted useful content for it. Check site audit PDF to boost your SEO functioning.
Here comes a big question, Which site audit tool should I use to get the optimum results by fixing the things that may lead to negative SEO? Well! Here are the guidelines to buy the best Site audit tool, which would assist you with an ideal tool for SEO monitoring.
If you don't have time to analyze and pick the best choice, look at the exceptional site audit tools worth using for their amazing features and great affordability. Besides, don't forget to look at your organic performance in Google Analytics and track your focused keywords to tweak the ranking results.
6 More Tricks To Revamp Your SEO Performance
1. Ensure Site Visibility Is Allowed
WordPress can select whether you want the search engines to access your website or not. You may enable this option when it is in the construction period or under maintenance. It would help if you rechecked whether you have enabled search engine visibility or not. Go to settings in the admin panel and uncheck the box in front of 'Discourage search engines from indexing this site.' This will help in improving your WordPress SEO drastically.
2. Make SEO-friendly URLs
SEO-friendly URL structures contain your targeted keyword readable by users and search engines. However, WordPress permalinks, by default, are not SEO-friendly. Visit Dashboard > Settings > Permalinks to change the URL to something like https://www.xyz.com/about-us/.
3. Enable Breadcrumbs for better WordPress SEO
Breadcrumbs are navigational aids that help you track your current position on the website and improve the ability to crawl through different web pages. Most website creators often overlook them but can help improve WordPress SEO by easing the backtracking process. Search engines display breadcrumbs in search results, thus directly affecting the SEO of your website.
HTML header tags help the search engine determine the content on your website just like permalinks do. The page title defines the most important header tag, i.e., H1. Even though WordPress would automatically assume your title to be H1, you need to add subheadings in H2-H6 to create a proper hierarchy in the content. It helps search engines determine how well the overall text is interrelated with each other. They also should be keyword-rich to understand the content of the web page.
5. Work on Meta Description
The meta description summarizes the content covered on that particular page. Search engines show it in the search results so that users can get a little snippet about the content and decide whether they want to access the website. A well-written meta description would increase the click-through rate (CTR), which plays a role in determining your overall ranking. Including relevant keywords can help your meta description work better.
6. Avoid keyword cannibalization
Keyword cannibalization happens when you use the same focus keyword for several articles. It isn't good for SEO. If multiple web pages show up for a single keyword, merge or delete some content.
Rapid-fire SEO Tips
Here are some quick SEO tips to tweak your web presence!
Add External links to your content and stay authority in the eyes of search engines.
Include "Alt Text" in the images and let the search spiders understand what you have written about.
Ensure you have generated a Sitemap file and submitted it to major search engines through webmaster tools.
Don't forget to enable "https" by installing an SSL certificate.
Use a fast-loading WordPress theme that contains Schema Mark-up codes for better clarity about your site.
If you have a high-traffic website, use CDN to deliver the content quickly for your audience.
Optimize content with any of the best Surfer SEO alternatives and improve your SEO rankings.
Wrapping Up
WordPress made websites and blogs easy for non-technical users as well. With its free-of-cost and user-friendly content management system, WordPress powers nearly 40% of the internet in 2022. WordPress also claims to be SEO-friendly.
Search engine optimization helps increase your conversion rate and promises a user-friendly experience for site visitors. Focusing on WordPress SEO will undoubtedly bring more leads to your platform and result in higher ROI.
Besides, your targeted people can't reach your website if they don't find your site on search engine results. To make your WordPress site more accessible to the target users, you need to follow SEO-friendly guidelines to get top positions for your website keywords.
Finally, I would say that WordPress SEO can help you move up the SERPs and enhance the overall performance of your website. With constantly changing SEO instructions, you must ensure that you follow all the latest guidelines for increased visibility on the web.
I hope I have shared some best SEO tips for WordPress through this post. My wide knowledge of search engine optimization nudged me to craft this article for you! If you want to tell me something about the content or need any SEO help or suggestions, reach me through the comment section!