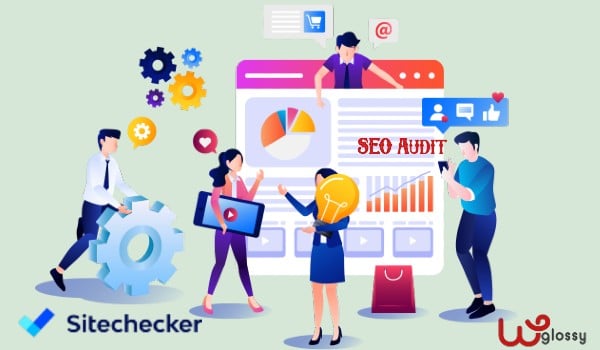 I'm an SEO freak who always aims for higher Google rankings and huge organic traffic for my targeted keywords.
I make my sites Google-friendly through the elegant design, fast loading pages, and best on-page SEO strategies.
However, I was looking for the best and easy-to-use tool to check the SEO performance of my blog and fix the errors.
I should admit that several SEO tools exist to boost our search visibility, but the simple and convenient one with uncomplicated settings wins the heart.
Sitechecker Pro is such a tool that I was exactly looking for! Yes, it is an all-in-one platform to perform a detailed technical SEO audit for the whole site and particular pages. As I'm receiving a complete SEO analysis report for my blogs, I can tweak my online presence.
Without further ado, let's have an in-depth SiteChecker Pro review so that you can understand the abilities and features of this best site auditing tool!
Sitecheckr Pro – A Quick Intro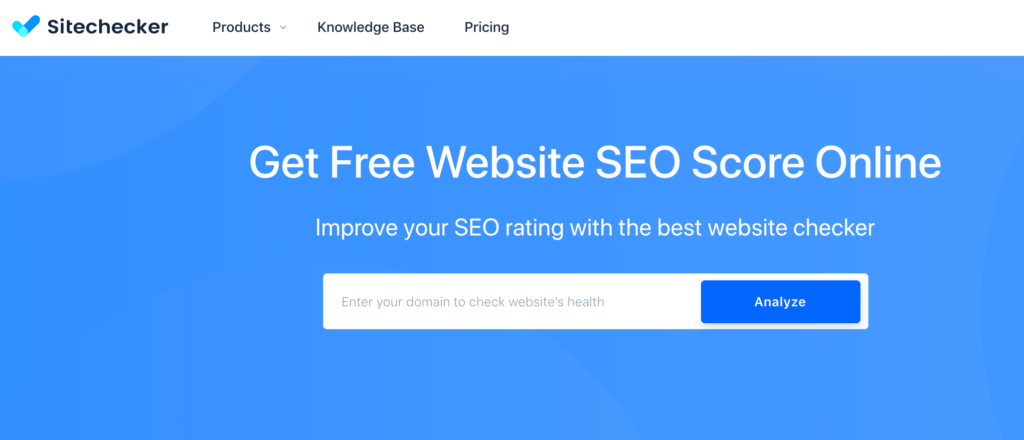 Sitechecker is an excellent tool to track and boost the SEO performance of your business website or blog. The top quality of this SEO resource is that it provides Free SEO analyzer through which you will get the SEO errors, Warnings, and Notices that need to be fixed.
Not only the analyzer, but it also offers a free backlink checker and free chrome extension to check your on-page SEO. With the help of its other products like website health checker, Rank checker, traffic checker, and rank & backlink tracker, the Sitechecker pro lets you work as an SEO expert.
SiteChecker Pro can be integrated with your Google Analytics and Google Search Console account to get comprehensive insights. You will be receiving the visual reports to tweak your SEO performance. As the SEO monitoring is regular here, you will be sustaining the right strategy and achieving higher search engine rankings for your targeted keywords.
Why SiteChecker For SEO Analysis?
You might think, why am I recommending this tool to enhance your SEO! Wait, I have some valid reasons; let me list them.
1. The popular site audit tools like Ahrefs and SEMRush are expensive and couldn't afford by beginners. SiteChecker Pro offers most of the tools for free and contains a reasonable basic plan for the newbies.
2. It will crawl your website and checks for more than 100 technical potential problems like
Meta Titles
Broken Links
404 Pages
Content-Length
Canonical & Robot tags
HTTP status codes
Internal & External links
Redirects and much more technical concerns.
3. 24 X 7 real-time monitoring to check added & deleted pages, changes in robots.txt file, Meta tags & HTTP status codes.
4. It can easily track a group of keywords and monitor the search results for different countries and languages. It daily sends the report to your email, and hence the rank tracking of your focussed keywords is just a piece of cake with this intelligent SEO source.
5. SiteChecker has a bunch of helpful tools for one-time checks and regular monitoring. Besides, it has a free Google Chrome Extension to catch the technical on-page SEO faults quickly.
6. Its excellent website SEO monitor checks indexing issues, track your competitor's content strategies, and observes the site accessibility to avoid hacker attacks.
3 SiteChecker Pro Features That I Mostly Like
Now, let me tell you the most adorable features of SiteChecker Pro that help me stand out from the crowd.
1. In-depth Site Audit
This amazing all-in-one SEO tool performs a detailed site audit to find out site-level and page-level issues. Check the below screenshot! You will be able to understand the depth level of site auditing.
As you can look at the errors and warnings of my website, below are their details and how to fix suggestions. We need to have a glance at how to fix recommendations and solve the technical mistakes.
2. Rank Tracking
View the following screenshot! You will come to know that it is very much comfortable to track a set of targeted keywords. You need to enter them one by one, and it will give you the daily ranking position in Dashboard and also, sends the report to your email.
I'm delighted with this easy rank tracking feature as I could check the SERPs of my aimed keywords in my working email. It is possible to view the ranking status for 30 days in one place, and hence you will decide how to improve the fluctuating results.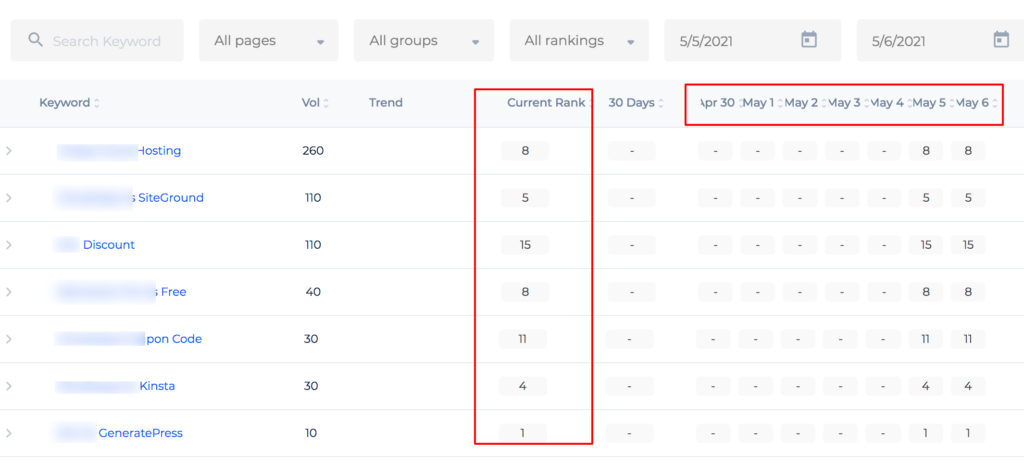 3. On-Page SEO Analysis
You can do the on-page SEO analysis for any specific URL, and yes, it will generate a detailed report to fix the errors like this!
You will identify Critical Errors, Warnings, Content Optimization, H1-H6 Structure, Images, Search Optimization, Links, and Google page speed insights score from the on-page report.
If you're not getting the top Google ranking for a specific blog post, then you may use this tool to analyze the on-page performance and solve the technical SEO errors.
Pros
Clean user interface with easy navigation.
Excellent in fixing the SEO errors through detailed analysis
A complete evaluation to find out content to be improved
Real-time backlink monitoring to determine lost and non-indexed links
Fixes Meta tag errors and broken links
Reveals your site performance on different gadgets
Makes research about your competitors' link building strategies
Offers a free chrome extension for real-time SEO analysis
Estimates website traffic stats by different channels and in different periods
Checks Google rankings for your website through rank checker tool
Cons
Some of the error evaluations are meaningless
The free plan has very limited features
SiteChecker Pro Pricing
SiteChecker has three different pricing plans – Basic, Startup & Growing to upraise the SEO score of your website. These plans have unlimited site audit reports, real-time site monitoring, daily backlinks & rank tracking, email alerts, detailed PDF reports, and an unlimited on-page checker.
In addition, It has special plans for educational and non-profit organizations as well. You have two days to check its features, and if you are not satisfied with them, you may get your money back within 48 hours. Also, if you pick the annual plan, then you will save some considerable bucks.
Wrapping Up
SiteChecker Pro is a cloud-based SEO tool that gives you a wide range of tools to conduct a detailed audit of your business site or blog so that you will be able to fix the technical SEO errors for your whole site and particular URLs.
Providing how-to-fix guides for every error, SiteChecker Pro could help you to calculate the reasons for the changes in SERPs. If you are offering the SEO service to your clients, then you can clearly tell them what they need to update and what corrections are required for improvement with the help of site auditing results.
Its premium features like Website SEO audit, rank tracking, and on-page SEO analysis are really helpful in tweaking the site visibility. So, through this SiteChecker Pro review, I would like to conclude that it is a smart tool indeed needed to drive organic traffic from search engines. Just give it a try; a worth buying SEO tool.