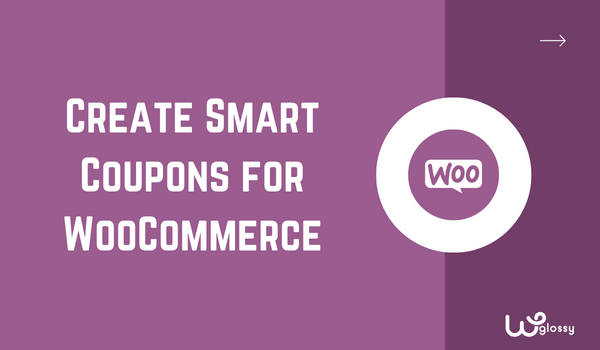 Do you want to create smart coupons for WooCommerce? If you are looking for a step-by-step guide, keep reading this article! Here, I will explain the step-by-step guide on setting up smart coupons for WooCommerce without hassle!
Offering coupon codes will help you boost the conversion rates of the store. No matter you run a physician or digital store, you can always get a higher conversion rate by offering discounts.
But how to maximize the potential of WooCommerce coupons?
The WooCommerce coupon feature comes with basic customization options. To take things to the next level, you should make smart coupons. Wondering how to do it?
If you need a beginner's guide on setting up smart coupons for WooCommerce, keep reading this post. Here, I will show you the step-by-step guide to creating a smart coupon using the YayPricing plugin.
But first, let's see when you need to use smart coupons.
When Do You Need to Use Smart Coupons
As mentioned earlier, the default WooCommerce coupons feature is basic and lacks cutting-edge technologies. To customize it further, you must use a dedicated plugin like YayPricing. You can improve your website by turning ordinary coupons into smart coupons.
For example, apply the coupon based on specific conditions, custom products, product categories, etc. This way, you may make the smart coupons work well for your business.
Here is a set of the situation in which you can use the smart coupons system:
Buy a product and get another product with a discount
Offer discount while the cart has value more than a specific amount
Give the customer a discount when the cart has items from a specific category
Offer the customer a discount while the cart contains a specific amount of products
Offer to buy a product and get the extra product options for free type campaigns.
Give the user something for free while they purchase a specific product (give a mobile cover while the person purchases a mobile phone from your store).
Offer free shipping to the user after adding a specific amount worth of goods to the cart.
Now you know why setting up smart coupons for WooCommerce is good. Next, let's move to the article's core, where I will teach you how to do it.
How to Create a Buy X Get Y Campaign with a Discount Coupon?
In this section, you will learn how to create smart coupons for WooCommerce coupons. For this tutorial, I will use the YayPricing plugin, one of the best tools in the market, to enhance the WooCommerce pricing structure.
So, the first thing you need to do is install and activate YayPricing on your WooCommerce store. In this case, I will use the premium version of YayPricing because it offers more control over the pricing and has multiple unique features.
We can start setting up the smart coupons once you complete the installation, activation, and license verification.
To set up a Buy X Get Y campaign based on WooCommerce coupon, we can do this in 3 simple steps.
Create a unique WooCommerce coupon.
Set up a YayPricing campaign.
Configure the campaign.
Without any further ado, let's get into the tutorial.
Step 1: Create a WooCommerce Coupon Code
Now, go to the WooCommerce coupons section of your store. See it under the Marketing tab. Once you have found the coupon settings, create a new coupon code.
Here, create a $0 discount code. You can manually enter a coupon code or randomly generate one. In this case, we will use YAY25 as the coupon code. If you plan to run this campaign for a limited time, set up the expiry date and usage restrictions.
After that, publish the coupon code. Let's move to the second step, setting up a new YayPricing campaign.
Step 2: Set Up a New YayPricing Campaign
Look at the YayPricing settings under the YayCommerce setting section.
If you do not have any custom rules configured so far, click on the Add Your First Rule button.
Now, you will already see some pre-configured campaigns on the screen. In this case, we are going with a Buy X Get Y campaign.
To identify the smart coupons for WooCommerce coupons campaign as a "Buy X get Y discount" later, give it a friendly name.
Remember that the name won't be visible on the front end of the website, and it is only helpful to identify the rules you have configured if you have multiple campaigns running.
Step 3: Customize the Campaign
Next, configure the rule according to your needs.
It is possible to configure the rule based on specific products or product categories. After that, go to the conditions section. You need to set up a new condition there.
From the condition dropdown, choose the Applied Coupons rule.
After choosing the condition, you will see all the coupon codes in the box. In this case, we have only one coupon code, and it is visible.
If you can't see the coupon code, try manually entering it. Once the plugin displays the coupon, add it to the list.
Once you have done this part, save the settings.
Now, let's test it from the front end.
Testing the Smart Coupons for WooCommerce Coupons
Go to your store and add a couple of products to the cart. If you check the cart, you will see an option to apply coupon codes.
Enter your custom coupon code in the fields and apply it.
After applying the coupon, verify that the discount code was applied automatically to the order.
You may also go to the checkout page and see the updated pricing. 
That's it!
This is how you can create smart coupons for WooCommerce. Upon using a regular WooCommerce coupon, the customers can get an exclusive gift or discount, which is, in this case, the fixed discount is granted on top of the coupon.
Conclusion
Using coupons in your WooCommerce store is a great way to boost sales. Since most people love discounts while purchasing goods or services online, this is a good strategy you can't avoid.
Instead of using the default WooCommerce coupon system, a plugin like YayPricing is useful. It comes with many unique features to enhance the online store. One of these ideas is to grant the discount only to your members or subscribers.
Based on your campaigns, create custom smart coupons for WooCommerce coupons and get them up and running. Do you know other ways to use WooCommerce coupons for the best conversion rates? Don't forget to speed up your WooCommerce site!