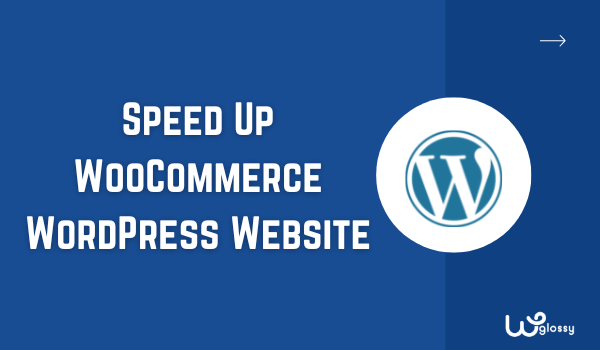 Is your WooCommerce website built on WordPress taking time to load? Are you looking for methods to improve loading time and speed up slow WooCommerce website? If so, this piece of content will solve your site speed concerns.
As I have implemented the best speed optimization techniques for my blogs to pass core web vitals assessments, I can answer your site loading time queries like "Why my WooCommerce site is so slow", and "How to make my WooCommerce site faster" with the best solutions.
Initially, people used to build eCommerce websites on Shopify, BigCommerce, and Square. Now, it's possible to make these websites on WordPress, thanks to advanced themes and plugins. You can create your store on WordPress, but you might face issues with speed optimization.
The simplest way to create an eCommerce store is through the WooCommerce plugin. When you optimize your store using this plugin, you face slow speed for some reasons. I will discuss the causes and solutions to fix your website speed in this article. So, let's get started!
Why Are WooCommerce Sites Slow?
WooCommerce website needs to be as fast as possible since speed is now part of Google ranking and user experience as well. If your website takes time to load all the content, you might lose your site traffic, which is your potential customers.
In addition, the fast-loading site improves your SEO, increases your conversion rate, and boosts user engagement. Now, what makes your online stores slow? There are several reasons, such as low-quality hosting, bulky plugins, no CDN, no speed optimization, etc.
Here are the main reasons!
Using unreliable hosting with high server response time
Installed a heavy theme and slow plugins
Having unoptimized product images
Missing a helpful CDN network
WordPress with low memory capacity
The best thing is you can fix all these issues to improve your website speed. You need to identify the exact cause and implement some speed load strategies. To know about the problems with your website speed, you may use tools like Google PageSpeed Insights or GTmetrix.
10 Best Ways To Speed Up Slow WooCommerce Website
Once you know what causes your website to slow down, you can fix them. Every eCommerce website built on WordPress has some common problems; I'll help you improve them. If you are thinking about how to speed up my WooCommerce site, follow these methods:
1. Use A Superfast Secure Hosting
An eCommerce store mostly holds product images, a lot of text, different plugins, and several other things. It means your website gets much heavier when using all these features. If you want to not compromise on speed, you need to get a lightning-fast hosting server. 
Besides speed, your hosting must have robust security features as you and your customers will deal with payments. Get the service with the highest uptime score so your website always remains online. Also, go with the one offering an SSL certificate to inform Google and users about your site's safety.   
Simple! I suggest you buy WordPress hosting for your eCommerce business site to get all the above qualities and perform better than your competitors. Check the WordPress pricing of the reputed server company. If it fits your budget, proceed with it!
Look at the speed score of our online stores hosted on a fantastic WordPress server!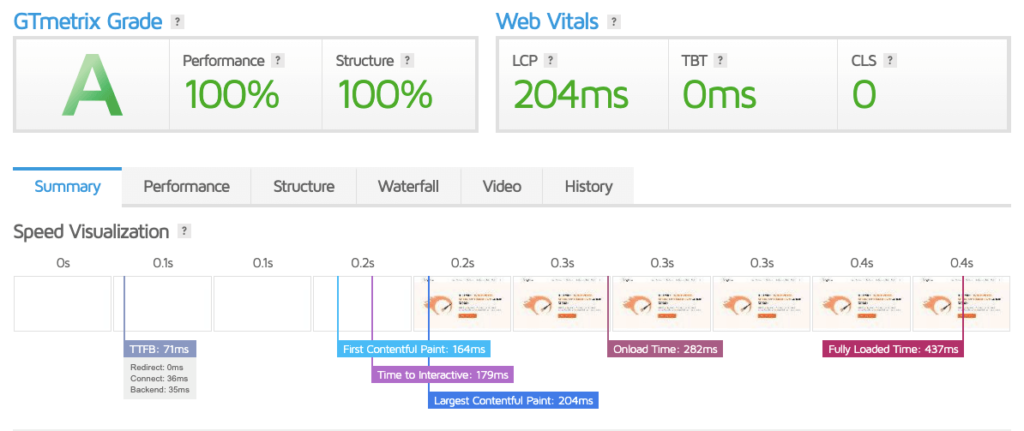 2. Install a Lightweight WooCommerce Theme
As the speed of your eCommerce website is an essential concern, your theme could be a significant contributor. WordPress offers several options for themes, free and paid. You'll have to install the fastest WooCommerce theme to load all your content efficiently.
When going for a free theme, check out its performance. If it doesn't work, look for a paid one. Don't confuse yourself with free — all startups go for free versions, which work well. If you have a high budget and are working on a big scale, you need a paid version with fast speed. 
My WooCommerce theme suggestion for you is from Divi. Building your WooCommerce store through the design settings and custom modules is simple. Don't miss out on grabbing the Divi discount and check the best features of this best WordPress WooCommerce theme builder.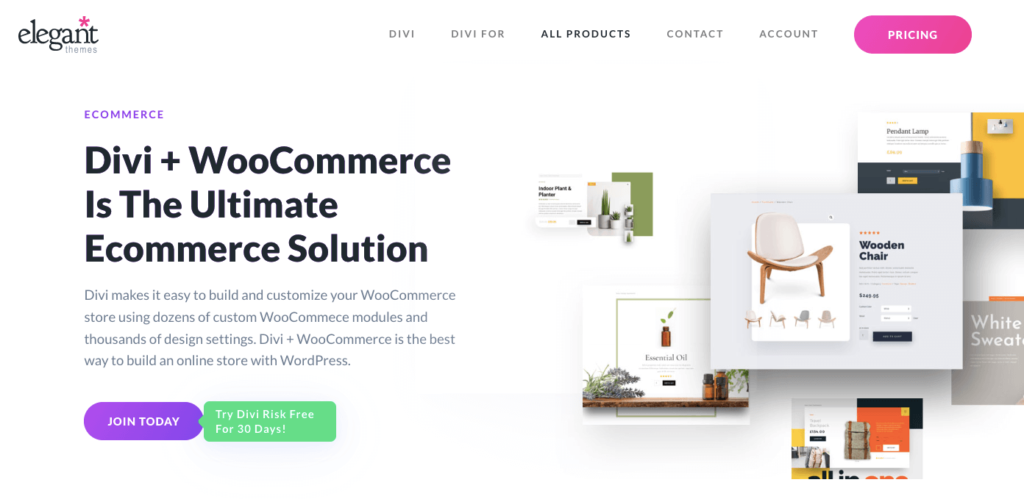 Best Divi Woocommerce Features
Powerful visual builder with complete design control
Build the front-end product pages from scratch
Create custom cart and checkout pages that match your brand
Dozens of WooCommerce modules for product upselling, stocking, reviewing, etc.
Extensive collection of pre-made shop templates.
You may also install the fastest WooCommerce theme or any of the best WooCommerce themes like Neve, Astra, Blocksy, or Botiga.
3. Avoid Slow Plugins And Use Cache Plugin
WordPress has the largest plugin repository, allowing us to install them on our web store. However, avoid using resource-hogging plugins, as they can slow down your site. You must consider installing some speed WordPress add-ons to get a better site loading speed.
Besides, caching makes your website load faster by reducing the server load. Go for plugins that work best with your WooCommerce theme. It must perform cache preloading, optimization, and Gzip compression. If your hosting doesn't have an advanced cache feature, install the best one.
4. Execute Essential Optimization Strategies
Once you install your WooCommerce and other plugins, you must optimize it for speedy performance. But if you're not facing any issues with speed, avoid this step. Let's get straight to the points:
If you change the default URL (wp-admin), you'll reduce too many login attempts from bots to your website. As a result, your website will keep working smoothly without stressing your security tools or plugins.
If you have a blog section, your website might take longer for many posts on the blog feed. By default, you see ten blog pages at the most. You can reduce this number to up to 4 or 5 posts to speed up your WooCommerce site. Go to WordPress Dashboard > Settings > Reading and edit it.
If you have some themes or plugins installed and you're not using them, remove them to lighten up your website. By having fewer tools in your menu, you can manage things easily. You won't need to update a bulky list daily. Many useless themes and plugins only take your space.
5. Optimize The Product Images
Image optimization is the most vital part of any website for its speed and SEO. Why do you need to optimize images? So, the quick answer is they use a lot of space leading to slow loading. You can use a plugin such as Autopzime to optimize all images or follow these steps:
6. Database Optimization
For a vast database, as is the case of an eCommerce store, you have to optimize it. Cleaning your database with old data can help improve your website speed. This can increase the overall database system response time leading to slow website loading.
If you deleted some old plugins you used to create tables, they might have left enough data. So, optimize the WooCommerce database to speed up your WordPress WooCommerce site. For this purpose, use plugins such as Clean Up Booster or Advanced Database Cleaner.
7. Use CDN
CDN (Content Delivery Network) stores and delivers content, images, etc., to web users based on location. This network spreads worldwide, ensuring the user is close to the responding server. As a result, your website pages load faster on your customers' browsers.
When your users are close to the servers, the data will quickly reach to their devices. So, using CDNs on your WooCommerce site will increase the speed and decrease loading time. We have multiple CDN options, and you can choose one according to your needs. 
8. Minimize AJAX Requests
WooCommerce has an incredible feature of Cart Fragments for your customers. It's a script that updates the shopping cart using admin AJAX without refreshing the page. If you use this feature on all pages, your website may load slower due to repeated requests. 
If your customer sends a request every time by adding items to the cart, it reduces page speed. You can minimize multiple AJAX requests by giving a single submit button on the order page. Allow the users to select items at a time and click the submit button to send a single request.
9. Remove WPEmoji And Tag Manager Scripts
WordPress emojis are a waste of memory and bandwidth. If you are encountering emojis in your website posts or pages, remove them. You may either add a particular code in your theme or use plugin to disable emojis and speed up slow WooCommerce website
Google Tag Manager (GTM) lets you quickly update tags and code snippets on your website. But this slows down your website. You've to remove Tag Manager Scripts to improve your website speed. All you need is to find the code, maybe in the theme or somewhere else, and remove it.
10. Increase WordPress Memory Limit
Last but not least, your WordPress memory is essential, especially for a WooCommerce website. You might get an error message if you reach your maximum limit of 32 MB (on WordPress). It sometimes increases to a certain level, but not enough to handle multiple sites.
You must increase this limit to at least 256 MB to avoid any issues. To do it yourself, edit the wp-config.Php, PHP.ini, or .htaccess file. You can also use a memory increase plugin or contact the hosting provider to help you. I recommend taking help from the hosting company. 
Wrapping Up the Tips to speed up Slow WooCommerce Website
Well! That's all about the tips to make your WooCommerce site load faster. Website speed is pretty crucial for an eCommerce business. Every visitor waits for two to three seconds for the content to load. If your website takes more than that, you need to fix it.
A slow website negatively impacts user experience, which is the most vital thing you must consider. Also, it's now part of SEO and is a ranking factor. So, follow these methods to speed up slow WooCommerce website and improve your Google ranking.
We design our physical shops to attract and maintain users by providing value; the same goes for online stores. So, make your website fast and attractive by keeping users in mind. Make it easy to navigate, and users can easily look for and shop for things.