I love to live in the SEO world! It is challenging and thrilling! Also, I would say SEO is the key to getting online success! 
Wait for a moment! Don't think that I'm going to write the SEO tips and tricks in this article! Instead, I'm going to introduce a new tool to optimize your site for search engines!
What tool it is? Is it free or paid? Does it offer impressive features? – These questions might run in your mind.
Before I reveal the name and its fantastic qualities to tweak your site SEO performance, let me insist you a few things to execute for your site SEO.
The simple, best, and evergreen SEO tips are
1. Focus on the user experience through elegant design
2. Improve site loading speed to get love from search spiders
3. Never compromise quality on the pieces of the content that you write
4. Have an eye on your site security and backup
5. Finally, build high-quality links to gain authority
Here, I have written a detailed article on improving your organic rankings, hope it helps!
Without further ado, it's time to reveal the name of the tool and its marvelous virtues.
It's SmartCrawl from WPMU Dev!
As I'm an SEO enthusiast, I always like to use interesting tools to drive targeted traffic by boosting the Google rankings of my keywords. 
While surfing for an excellent source, I catch this spectacular tool to enhance my online presence.
What the heck does it give for your site? How will it enrich your search engine optimization? Let's see!
Meet SmartCrawl – Ingenious SEO Plugin For WordPress 
By managing the nook and corner of your SEO, SmartCrawler allows you to do the best for your WordPress site. It has a handful of features to help you surpass your competitors in the organic search results.
At this time of writing this SmartCrawler review, this SEO master tool has crossed 700 thousand downloads and more than 1 million active installations. Since it can handle things well, you can focus on crafting pillar articles for your site or blog.
And an important thing is, the ticket support is available here to fix your concerns. 
Features Of SmartCrawl That Mesmerized Me
1. Complete Site Scan 
SmartCrawl Pro can run a detailed SEO checkup on a daily, weekly, or monthly basis and send the report to the registered emails. It also contains Google Lighthouse audit integration for a complete examination.
You may also check the sitemap status and URL issues that diminish your ranking potential. Analyzing your content to improve its readability is one of the exceptional features of SmartCrawl Pro of WPMU DEV
2. Report Scheduling 
Scheduling the SEO checkup is an essential undertaking for any business site. Without monitoring the SEO functioning, it is impossible to get visitors from the search engine ranking results. SmartCrawl from WPMU DUV simplifies this critical task and I just admire this quality!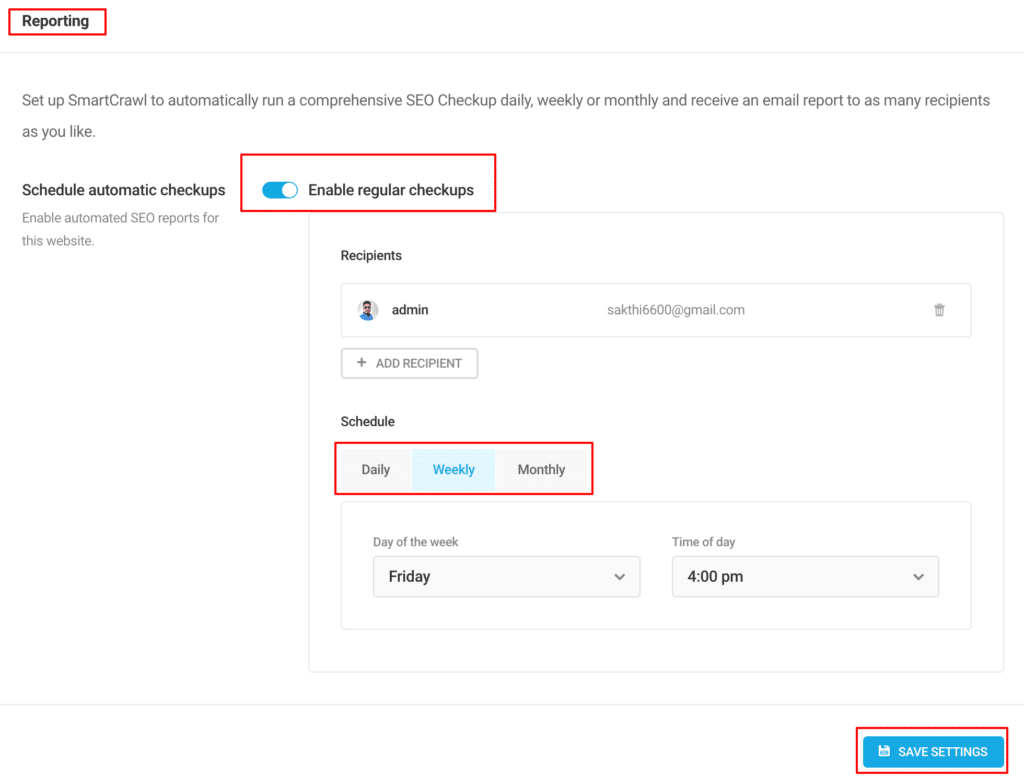 3. Auto Linking & 301 Redirects
If you wish to link a page or post to a particular keyword, then it can easily be done by SmartCrawl Pro. Besides, you can easily redirect the traffic to your updated page through its redirection tool. Both are cool features that favor my SEO strategy.
Pro Version Features Of SmartCrawl
You don't need to hire a professional team to accomplish your SEO tasks. If you look at the settings of SmartCrawl Pro, then you will come to know that it is easier to get the job done and boost your search presence.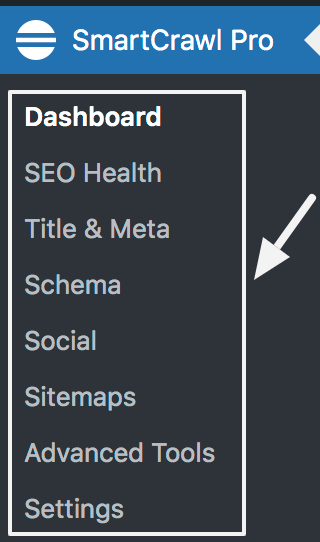 Let's have a glace at these settings one by one!
1. Dashboard
In this Dashboard setting of SmartCrawl Pro, you can perform Site audits & Content analysis, Generate sitemap, Save preset configurations, Write Title & Meta for search engine content appearance, Optimize social media and Manage email notifications, and Schedule reports for better SEO results.
Moreover, you may make use of the advanced tools shown below 
2. SEO Health
Here, you can run SEO tests and wait for the results.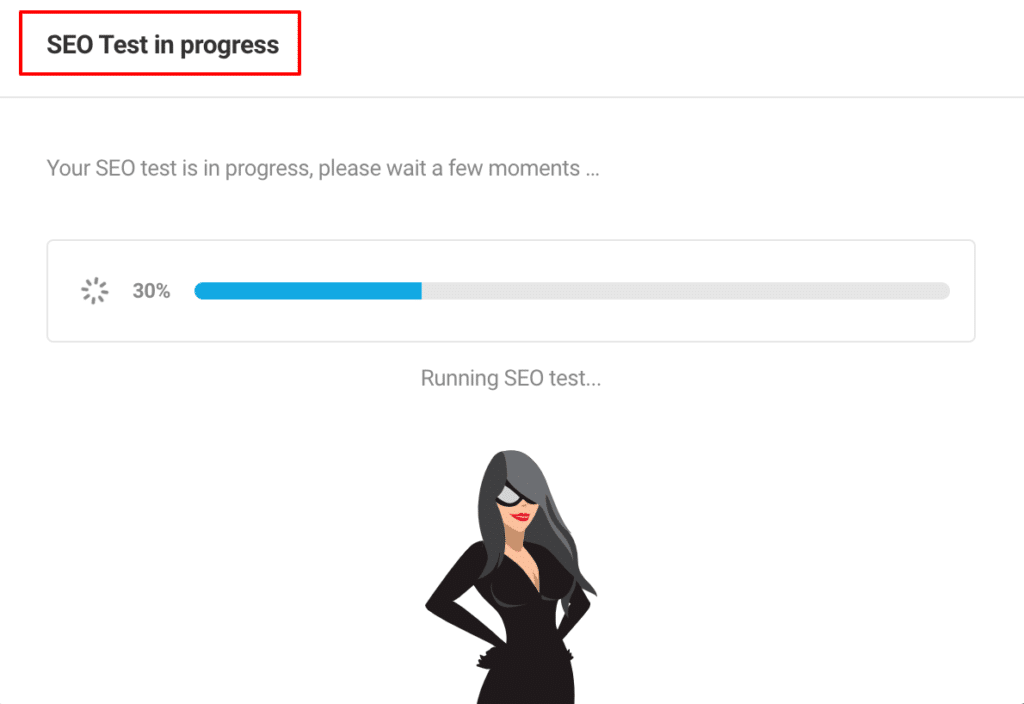 It is a detailed site health checkup where it is possible to implement content audits, crawling & indexing audits, mobile responsiveness, and also manual audit by Lighthouse structured data. Be ready to get the comprehensive reports like below. If you need any help in the setup, contact us through the comment section.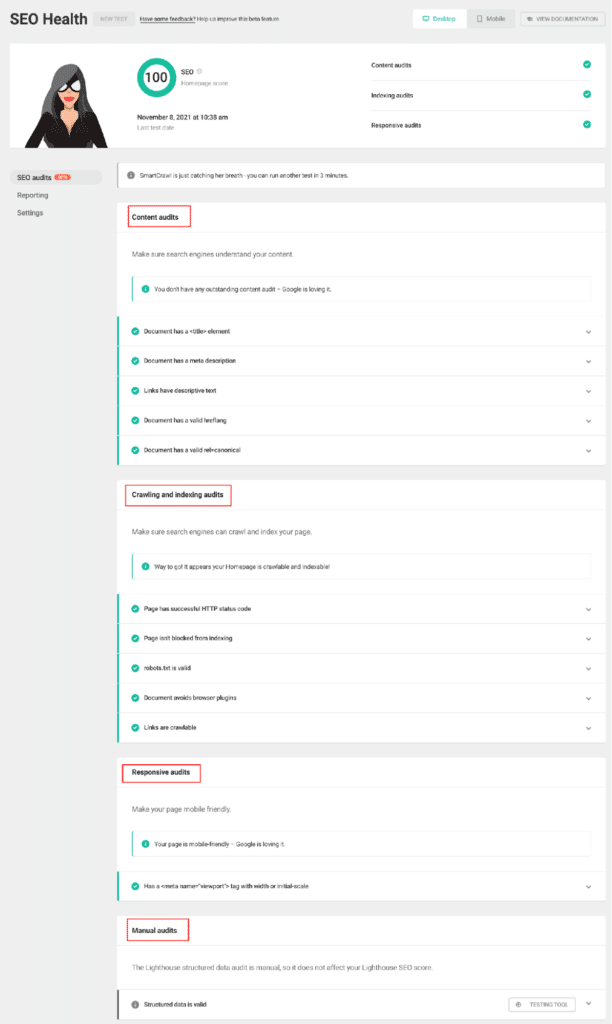 After monitoring your site SEO health, it is simple to get the reports to your inbox by enabling the schedule configure option. In addition, in these SEO health settings, you can switch over the test mode between 'Lighthouse Audits' and 'SmartCrawl checkup' for the desired device – Desktop or Mobile.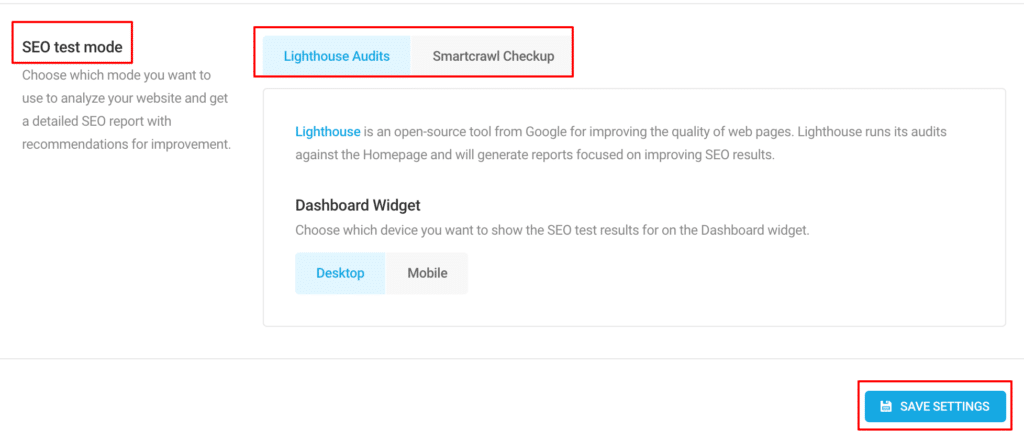 3. Title & Meta
As you know, Title & Meta helps you to customize your homepage title, description, and meta options. You will also get search engine indexing control here. 
4. Schema
Schema feature lets the search engines to understand your site well. Here, the basic and advanced schema markups are available through which you may fix everything to explain your site for search spiders. Out of all, it is possible to activate the "Test Schema Button" in the WordPress admin bar. 
5. Social & Sitemap
Getting a social presence boosts your SEO performance! SmartCrawl Pro allows you to include metadata to your pages and hence they will look awesome while getting shared on social networks. Likewise, you may utilize the detailed sitemap settings to send updates to Google and other search engines. Don't forget to include image items with the sitemap.
6. Other Settings
SmartCrawl Pro offers other impressive settings for search engine optimization as captured in the screenshot below!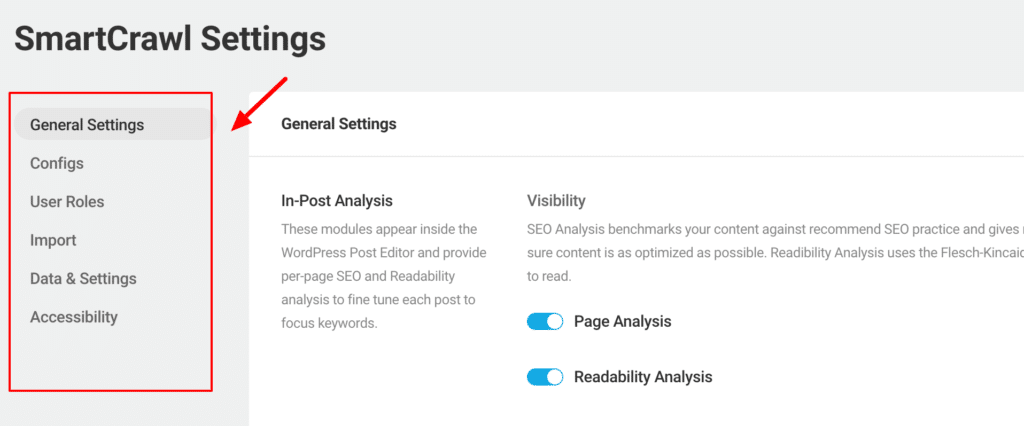 SmartCrawl Pricing
SmartCrawler of WPMU DEV has three different pricing plans; both yearly and monthly plans are available!
Not only the different plans, but it also offers the license for just 1 site, 10 sites, and unlimited sites.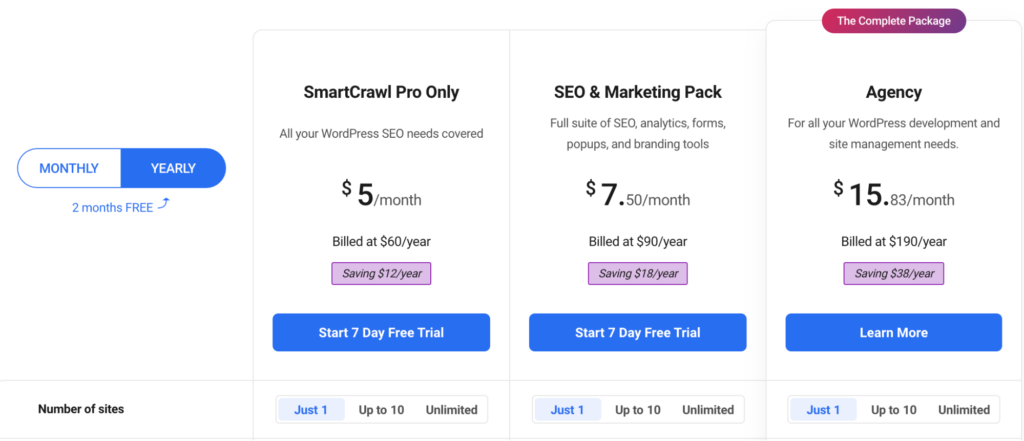 I would suggest you go with its free trial for 7 days and then take the yearly plan to save some $. When you go with a yearly plan, you just need to spend $5/month to use this WordPress plugin. 
Conclusion – Is IT Worth Using This Tool For SEO?
Recently, I have read an article on the Search Engine Journal about the Google CTR, and there it is mentioned that more than 25% of people click the top result of Google result. And another article reveals that 92% of searchers visit the first page of Google. 
The dream of every webpreneur is to rank their articles on the higher positions of search engines and hence they could get massive leads and sales. Even I too desire the same to get more subscribers and blog audience. It nudges me to search for the best SEO handler to manage everything on the go.
SmartCrawler is a fantastic SEO tool to accomplish my SEO-related tasks and hence I admired it a lot. I hope you too will adore the features of this brilliant search engine optimization resource to automate the SEO monitoring and rank higher on Google search results. 
It is a worth buying tool to boost your web authority! Start the seven days free trial now! If you need any help in setting up the plugin, don't hesitate to reach us through the comment section. Let me clear your doubts and fix the troubles.  
Don't miss getting this fantastic WordPress SEO plugin as part of a WPMU DEV membership, available to WPGlossy readers at a special 20% discount!