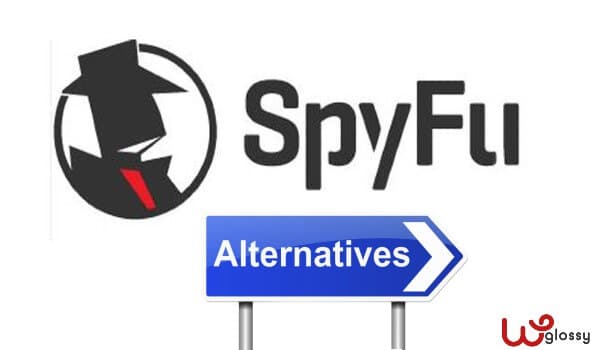 Are you seeking the best SpyFu Alternatives 2023 for your technical audits and competitor analysis? You have come to the right place to pick a suitable substitute for your SEO requirements.
There are hundreds of blogs being developed each day. To outrank the competition and find out profitable keywords, every blog owner needs to make use of at least one SEO tool.
Trust me, and using this SEO tool to get your blog featured in Google takes days of sweat. If you are a novice with a limited budget, I am pretty confident that you would have used sites like SpyFu to boost your search rankings.
After days and months, and years of using various SEO tools, I find that other SEO tools can add value to your blog in terms of effort, accuracy, money, and usability, unlike SpyFu.
Yes, SpyFu has some downsides; hence, you can get a better resource with great functionality and usability for your organic research!
SpyFu Downsides
The most common reason blog owners choose SpyFu is to spy on keywords and analytics used by competitors. Are you one of them? I wanted to inform you of potential downsides that you should be aware of.
SpyFu does not have a brand monitoring feature. Hence, the analysis is often a blind spot since brand mentions and the social media presence of a brand are not considered.
No competitive data and site auditing
Traditional keyword options are not seen.
Keyword data is specific to two regions – the UK and the US.
UI of SpyFu seems a bit tough compared to other SEO tools.
Too specific about competitor analysis. It might not help you when you look at an all-purpose SEO tool.
Backlink and keyword data databases are not up to the mark.
It may miss identifying your latest competitors.
The basic pricing plan has limited features. White-label reporting and multiple user accounts are not available.
These are the common disadvantages that nudge you to choose any SpyFu alternatives listed in this article.
Top 7 SpyFu Alternatives For Effective Keyword & Competitor Analysis
Competitor spying is an essential SEO strategy. As you are not satisfied with the performance, feature, or pricing of SpyFu, you may pick any similar SEO tool to get the job done smoothly!
1. SERanking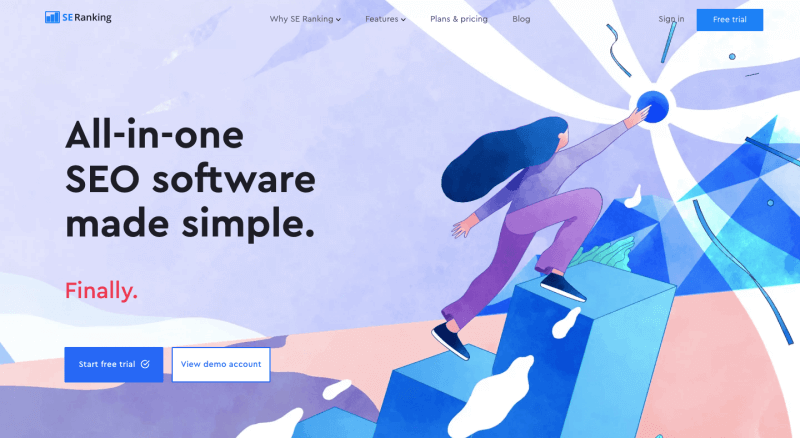 SERanking is one of the best SpyFu substitutes for SEO and search rankings. SE Ranking is a cloud-based SEO platform ideal for agencies and individual business owners.
Some exciting features of SE Ranking include competitor analysis, keyword research, position analysis, backlink, and SEO audit. SE Ranking stands better than SpyFu on several aspects.
Keyword research is easier, up-to-date, and quicker.
Reports from SE Ranking are even accurate, making it the best SpyFu alternative.
Regular on-page SEO checker
The plans of SE Ranking come in very handy and offer a better value than SpyFu. If your goal is to invest in a tool that serves multiple purposes and aspects of SEO, SE Ranking is the best one to go ahead with!
SERanking Vs SpyFu
Why Should You Buy SERanking Instead Of SpyFu?
Free trial to test the features
Audit & Link management
Better UI for keyword research
Accurate competitor analysis report
Google Analytics & Search console integration
Affordable pricing plans
On page Checker and Customizable reports
2. SEO PowerSuite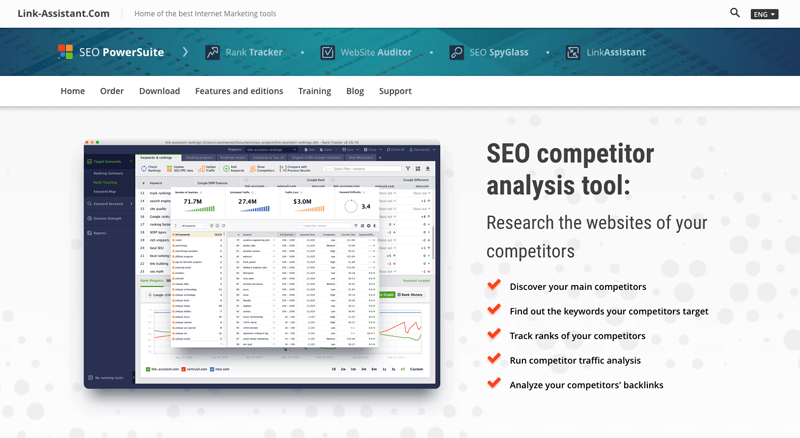 As the name says, SEO PowerSuite is a suite of powerful keyword management features that can be used to audit websites, manage local and mobile SEO, assess backlinks, and generate reports. I'd still suggest SEO PowerSuite in the list of best SpyFu alternatives for a few reasons.
SEO PowerSuite is cheaper compared to SpyFu.
The ease of use is high.
It includes a rank-tracking feature to get a closer look and insight into your SERP.
Customer support feature round the clock.
On-page SEO checker.
Proven results to outrank competitors.
As the oldest tool in the SEO industry, SEO PowerSuite is direct, trustworthy, and highly functional. Whether a novice or an SEO expert, you can get closer guidance on your strategies with automated reports and keyword tracking.
SEOPowerSuite Vs SpyFu
Why SEOPowerSuite Than SpyFu?
Competitor spying is more effective than SpyFu
Estimate your SEO score and compare it with your competitors
A free trial is available to test the tool's features
You have PayPal support here.
3. SEMRush
Say SEO, and 9 out of 10 people suggest you go ahead with SEMRush. It is the positive impact that SEMRush has created in the SEO industry. Perhaps, SEMRush turns out to be one of the top SpyFu competitors but outranks on significant aspects.
SEMRush comprises handy tools in one platform to perform a site audit, research keywords, assess backlink analytics, on-page SEO, and PPC competitor analysis.
The keyword database is more extensive than SpyFu, as the former contains over 20 billion keywords gathered from 818 million domains worldwide. You must be aware of the richness of this SEO tool by now!
SEMRush provides a competitor research report that is comparatively accurate and usable.
The relevance of keywords is higher in SEMRush because of its database.
Keywords in SEMRush hold for all countries.
The accessible interface of SEMRush adds more structure.
SpyFu deals with keywords that are gathered from surface-level data. Hence, it is high time to look out for an alternative to SpyFu.
SEMRush Vs SpyFu
Why Get SEMRush Instead Of SpyFu?
Detailed competitor analyses to outrank them in SERPs
Rich in functionalities to perform better and make your site SEO-friendly
High user-friendly and suitable for beginners
Free trial and customized plans are available
4. Serpstat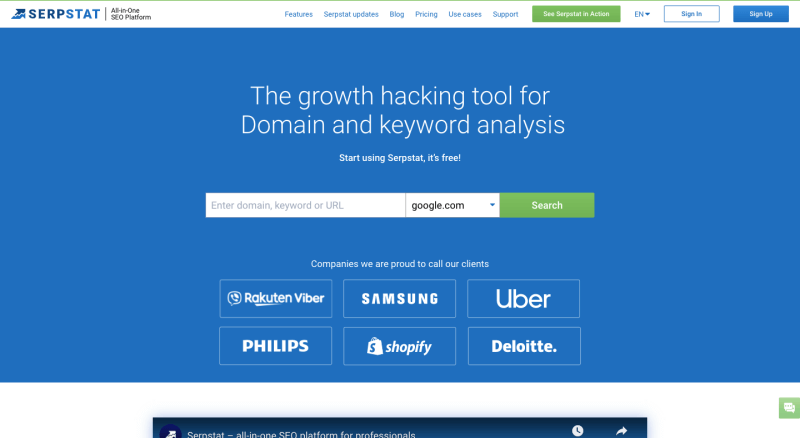 Among the best SpyFu alternatives listed in this article, I recommend Serpstat since it is a comprehensive tool with decent features. Serpstat is a recently introduced tool creating a buzz because of its reasonably accurate outputs.
There are certain mindblowing features of Serpstat, including
Multi-user mode
Keyword clustering
Keyword database comprising billions of keywords from 230 countries
It is an affordable, end-to-end SEO tool that can be used on multiple websites using only one app. With a user-friendly platform and a decent range of features, you can run SEO campaigns without thinking twice about keyword quality or campaign outcomes.
Serpstat Vs SpyFu
Why Should You Opt For Serpstat?
Finding mobile keywords is just a piece of cake
Useful features like Audit management and Google Analytics integration
Backlink Analysis is better than SpyFu
Free trial is available to check the features
5. KWFinder
Every blogger in the industry has heard/used the KWFinder tool at least once in their lives. The tool gets updated regularly so you never run out of ideas or results matching your needs.
More than just spying on competitors' keywords, KWFinder offers tons of keyword suggestions and contains advanced features that enable you to analyze your site's SERP rate and filter results.
Among different SpyFu alternatives, KWFinder is an interesting and essential tool that improves SEO performance. Its exciting features are!
Lightweight.
Easy on pocket.
High user satisfaction.
Easy to use interface.
Helps in building highly targeted traffic.
If you are an individual or a small agency running a few sites and want to rank better, you should invest in a tool that gives value. Experience it once, and you will like it!
KWFinder Vs SpyFu
Why Your Choice Should Be KWFinder?
KWFinder has online support and detailed documentation
Its filter tool is the best for performing in-depth keyword research
Backlink analysis is highly effective here
A free trial is available to use the tool options
6. iSpionage
iSpionage is a master in SEO and PPC competitor research. It overtakes the majority of SpyFu alternatives due to its PPC capabilities that are accurate, customizable, and cost-effective.
iSpionage analyzes competitors' landing pages in addition to spying on competitors' keywords.
The user journey report enhances the success rate and usability.
It tracks the ads effectiveness index (AEI), and keyword effectiveness index (KEI), and has the feature of hyperlocal competitor intelligence.
It works well for localized advertisements.
iSpionage is ideal for marketers performing SEO and PPC analysis of sites and expanding the client base. Alternatively, this tool optimizes costs spent on PPC-based ads.
iSpionage Vs SpyFu
Why Purchase iSpionage?
As I have already specified, iSpionage offers KEI to find high-performance keywords
You will get data from UK, US, Canada, and Australia
Its interface and competitor analysis is better than SpyFu
It has a Free trial to test the features
7. Accuranker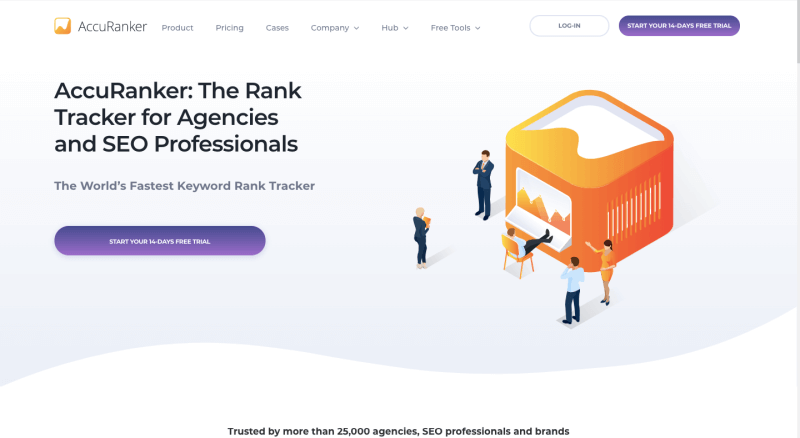 Accuranker is a tool meant to track keyword ranks and is trusted by 25,000 firms worldwide in enhancing search results. The best part of Accuranker is that it gathers insights from several search engines and YouTube to help users plan search programs.
It stays special and is one of the best SpyFu alternatives in the market because of its accurate and comprehensive tracking features at an affordable cost. Unique aspects of Accuranker are right here!
Keyword custom tagging feature
Automatic site assessment report builder
Localization automation
Google Analytics integration
Live online training offered to the user
Coming to performance of Accuranker includes a competitors tab that lists down winners and losers for thousands of keywords. As it is concerned with keyword tracking, it maintains a well-balanced schema which is not the case with SpyFu.
Do you run an organization that needs specialized tracking of keywords, and you have a reasonable budget? Accuranker is your solution. Accuranker costs $109 a month.
Accuranker Vs SpyFu
Why Prefer Accuranker Than SpyFu?
Automatic keyword ranking check for every 24 hours
In-depth competitor analysis (local & global in both mobile and desktop)
Data import, Notifications, and Social media integrations are available
Conclusion
All these SEO tools perform better than SpyFu, but my verdict is that SERanking is better than SEMRush and SpyFu on features and affordability.
SpyFu misses features needed to help keyword management, while SEMRush is way too expensive for a site owner to afford each month.
Purchasing SERanking as a SpyFu alternative adds value and ease to your work. Do you agree with my best suggestion? If yes, go for SERanking now!