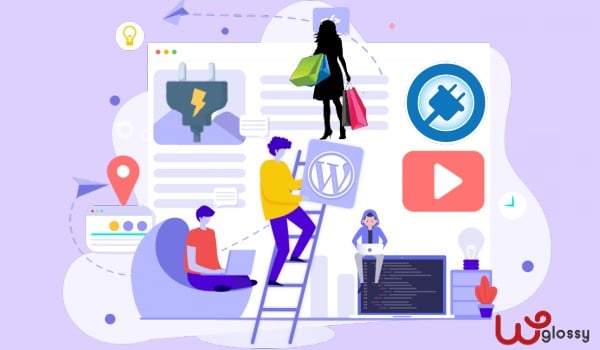 If you would like to install some best WordPress plugins for fashion blogs, then you are in the perfect place as you will come to know about some amazing extensions that would tweak your site performance.
Many fashion bloggers run their sites on WordPress! WordPress is the most popular content management system (CMS) because of its simplicity and flexibility. It is open-source, allowing you to add tons of customizability to your websites per your needs and wishes.
Nevertheless, the most critical aspect is its versatility. You don't have to write any code as many plugins already developed can add any feature you want to your website. Plugins are pieces of code that can make your website provide certain functionality.
The best part is most free fashion plugins for WordPress blog can be installed with a single click. No issues, no errors, no hassles. A few add-ons may slow down your website. However, you don't need to bother about it because I always suggest the trusted yet faster ones for your improved online visibility.
16 Best WordPress Plugins For Fashion Bloggers
Here are some top WordPress plugins for fashion bloggers with which you could surpass your business competitors.
1. WP Retina 2X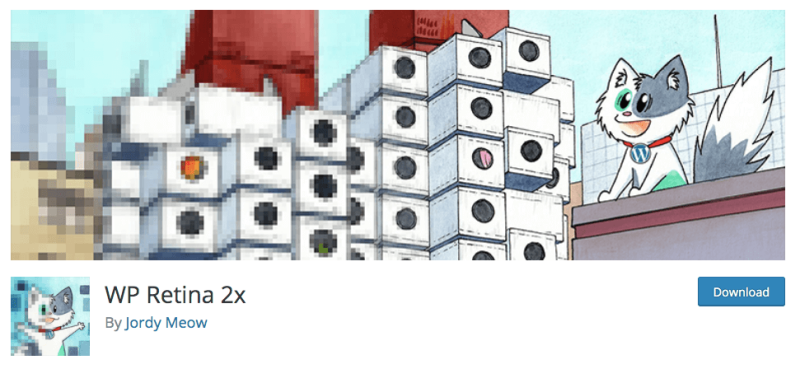 As the owner of a fashion blog, you wouldn't want to disappoint your audience with dull, low-quality images, right? Well, this extension comes to your rescue here in the best WordPress plugins for fashion bloggers.
It automatically creates and displays the image files required by high DPI (density-independent pixels) devices, making your website look crisp and beautiful on all devices. The plugin does not create anything additional in your database; hence this tool is fast and optimized.
As it supports several methods to serve the images for your site audience, you may use the Responsive images or PictureFill method with their specific options.
This fastest fashion blog extension has a premium version where you can replace the inline CSS background image with its retina equivalent.
2. Instashow
WordPress and Instagram must go hand in hand with a fashion blog, and it is one of the excellent fashion plugins for WordPress that allows you to do that. Developed by Elf show, this Instagram feed plugin will enable you to customize your WordPress Instagram gallery widget as per your needs to draw the maximum attention of your audience. I love its set of features that gives an amazing look to your images.
Instashow lets you display Instagram images filtered by username, hashtags, or both. It is responsive, includes navigating elements, offers plenty of style options, can generate a popup, and is available in 16 different languages.
You have filter options and limit the number of photos to amazing your audience. Hence it occupies a position in my best WordPress plugins for a fashion blog list.
Here, 24 adjustable colors and 10 color schemes are available to customize your gallery. Moreover, you can pick the layouts & templates and adore the high-resolution retina-ready display.
3. VaultPress
Taking the backup of your fashion blog is an important task. WordPress is vulnerable through the 3rd party plugins; hence, you need to be very careful about intrusions and cyberpunks. Once you lose site control, you will get frustrated for sure. Why wanna get into that horrible situation? Use VaultPress, the best-automated backup service for fashion bloggers.
Get ready to enjoy the unlimited data storage of VaultPress, and yes, your backup will remain in the cloud for 30 days. This is the primary reason for listing this tool as one of the best WordPress plugins for fashion blogs.
Who doesn't like a 1-click backup restore feature? Yeah, this excellent backup plugin for fashion blogs is an amazing feature.
It has real-time security scanning tools as well. Just stay relaxed without worrying about hackers, malware, and accidental damage.
4. Rank Math SEO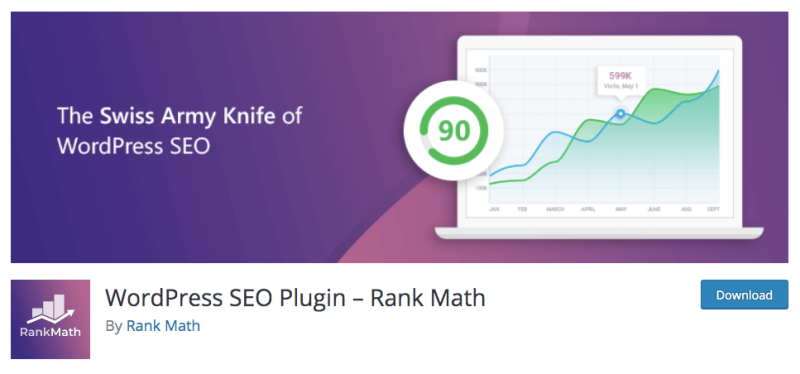 As a passionate fashion blogger, you should know how important a good search engine ranking is for the blog's growth. Well, the Rank Math SEO plugin makes search engine optimization easy and fast. This tool is the best alternative to the traditional SEO plugin, Yoast, because you can do better with this extension.
It offers all information from the Google Search Console on the admin panel and helps you to see ranking keywords, indexing issues, and sitemap issues of your business site. It offers a keyword comparison service and crawls, and 404 errors on your site.
You could optimize your fashion articles for unlimited focus keywords. Moreover, it has pre-selected optimal settings to avoid confusion and gives you LSI keywords to boost the traffic from search engines.
Performing detailed SEO tests and site audit is the highlight of this WordPress SEO plugin for fashion blogs.
5. Social Media feed by Tagembed

As you have a fashion blog, you understand visual appeal's importance. It helps to create a great vibe and attracts people. So how about improving your WordPress blog with social media feeds? Sounds interesting, right? And this is where the Social media feed WordPress plugin by Tagembed comes in handy. It allows you to integrate with 18+ social media platforms and display their feeds on your blog.
It allows you to collect, curate, and customize social feeds from various social media platforms. And assist in displaying them as one unified presentation on the website.
It enables you to customize your widget by changing font size, style, and more
Provides authority to moderate the feed. That means you can hide the post you don't want to display on your website.
6. Affiliate for WooCommerce

Are you running a WooCommerce fashion store – clothing, watches, jewelry, eyewear, cosmetics, perfumes, footwear? Want more product visibility and income? You can easily set up your own affiliate program, recruit an army of affiliates and watch your sales soar using the Affiliate for WooCommerce plugin.
Be it managing affiliates, setting up commission plans, creating marketing campaigns, making payouts…manage everything from one place!
Set up affiliate registration forms, accept or reject affiliate requests, and allow affiliates to promote via referral links or coupons.
Set up different commission rates based on affiliates and products – 20% commission on the sale of t-shirts and jeans, 30% commission on the sale of jewelry and watches, three-tier commission – 20%, 15%, 10% on the purchase of customized suits, $25 flat commission on a branded phone.
Help your affiliates with the resources to promote your brand better – product images, banners, videos, swipe files, etc. Affiliates can use coupons for promotion via Instagram, videos during product launches, and images and banners for email and social promotion.
7. WP Super Cache
A caching mechanism reduces the overall load time of a website. WP Super Cache is one of the best WordPress plugins for fashion blogs that generates a static HTML file of your site. Your webserver will serve this generated file to the visitors instead of more expensive processing scripts.
The loading speed of a site increases considerably when the server has to process a lesser number of PHP requests. Over 99% of your visitors who are not logged in, or have not logged in, and otherwise do not require a tailored experience will be served this static HTML file.
You can install this like any other plugin through the WordPress panel. Then go to the plugin settings page and activate it.
This WordPress fashion blog plugin often gets updated and is compatible with other plugins.
8. Contact Form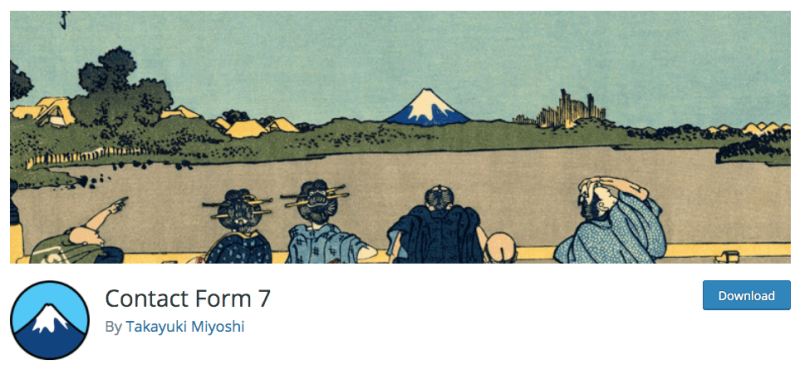 We all know how essential contact forms are for a website to gather user suggestions, comments, and complaints. However, writing code for it would be a daunting task. The Contact Forms WordPress plugin comes to your rescue here. This is the oldest and the most downloaded contact form plugin on WordPress.
It permits you to add contact forms on any post, page, or widget easily so that you are offering a better way for your site visitors to reach you for any reason like product promotion, advertising proposal, expert roundup, etc.
Besides, you will be allowed to customize the contact form design as you like and hence you could make a personalized one for your business brand.
9. Smush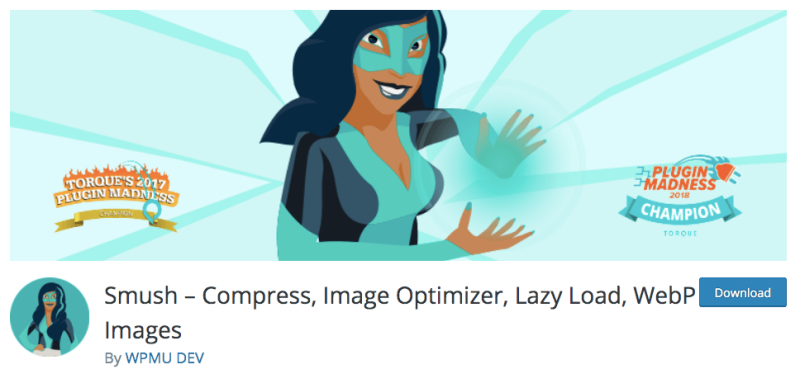 High-resolution images can increase the load time of your fashion website to a large extent, resulting in a lot of poor customer experience. Smush WordPress plugin optimizes the images on your site without any visible drop in their quality.
Optimized images result in a reduced website load time. Smush offers lossless image compression, meaning there are no noticeable changes in image quality.
It is an award-winning WordPress image compression plugin with a Lazy load and image resize quality without memory limits. For this reason, it holds a place in my fashion plugin list.
When you want to preserve the quality of your fashion images, this add-on will come in handy and, yes, compatible with all the themes and builders.
10. Thrive Leads
This WordPress plugin is a lead generation service and helps build a mailing list swiftly for your online business. A mailing is key to repeat visitors and relationship building. If you want to build an email list for your fashion blog, then Thrive Leads is a must-have WordPress plugin to get the job done crisply.
It uses the best conversion and list-building strategy in a single plugin. You may use this plugin to create popup boxes, forms sliding from the edge of the screen, or insert forms anywhere inside your post.
It also offers A/B testing to check what kind of design works best and various types of popup triggers, time-based, scroll depth, or exit intent triggers.
When you become a successful affiliate marketer for well-known fashion products, you will surely get a conversion boost with this list builder. Therefore, it comes under the list of essential plugins that every fashion blogger needs for maximum sales.
11. Link Whisper
Adding internal links to your blog posts is essential for excellent user experience and search engine ranking. Linkwhisper offers the smartest and fastest way to add internal links to your fashion website. Doing it manually can be daunting, especially when there is a ton of content or several old posts.
Powered by AI, this plugin suggests relevant links when you write on your WordPress editor. It provides a detailed report of the internal links in your article and the option to add links easily.
Its installation is as easy as any other WordPress plugin. You can download the zip file of this plugin after you purchase its license and upload it to your WordPress panel to install and activate it using the license key.
If you get the LinkWhisper premium version, you will get automatic link suggestions, internal link reporting, and pages with low or no internal links to add relevant pages for better performance.
12. Novashare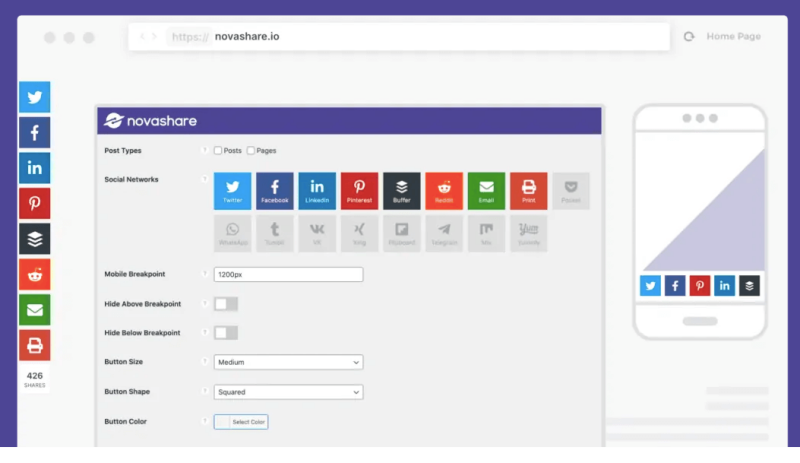 Novashare is a fast and lightweight social sharing plugin for your fashion blog so that your audience can share your exciting content on social media. Being a new player, this social networking plugin attracts user attention through its sleekness.
Its scripts do not run where it is not required, thus reducing the bloat and increasing the front-end load by just 5KB. It has an easy user interface and displays a single and total share count of your site's content. Besides, Novashare is very responsive and works well on all devices.
After you purchase the plugin, you can download its zipped file. Upload it to your WordPress panel to install and activate it using your license key.
If you want to increase the social signals for your fashion blog and build your authority, then it is a must-use social share plugin for fashion bloggers.
13. Autoptimize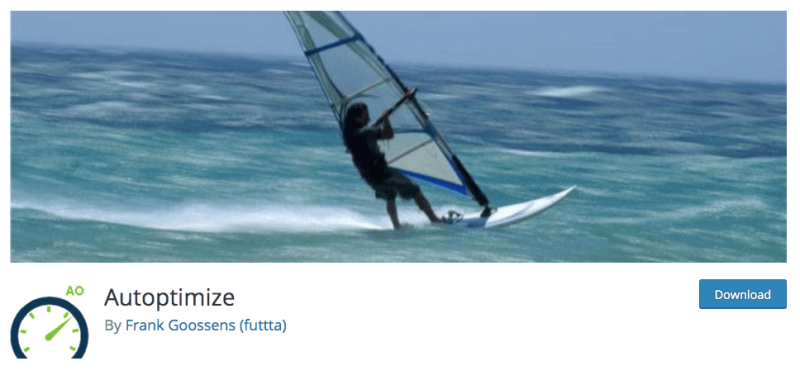 The faster you can make your website, the better the keyword ranking and user experience. There is no limit to it. Site loading takes a lot of time, especially in the case of a fashion blog with several high-resolution images, resulting in a poor user experience. Autoptimize is one among the best WordPress plugins for fashion blogs that optimizes your website for faster loading.
With this plugin, you can async non-aggregated JavaScript, optimize and lazy-load images, optimize Google fonts, remove WordPress core emoji, and improve the site performance even on the HTTP/2 network.
This speed plugin for fashion blogs has 1 Million active installations until now because of its fantastic performance in making the pages lightweight.
Autoptimize is compatible with other plugins, specifically with all popular Cache and CDN plugins.
14. Table Of Contents (TOC)
Built from scratch, this plugin was created, keeping in mind the design of Wikipedia. This simple yet powerful plugin is excellent for content-rich sites so readers can understand the flow much better.
The plugin creates a specific index or table of contents for long posts on your web pages, along with "jump to" links that are great for indexing and user experience. You can customize the design and position of the table as per your needs.
Do you know, that Table of contents is one of the best SEO WordPress plugins for fashion blogs as it helps you to get more search engine traffic through the "Jump" links?
Out of all, this TOC plugin works well with all WordPress editors and page builders. Besides, I'm sure that you will love its detailed settings.
15. Pin It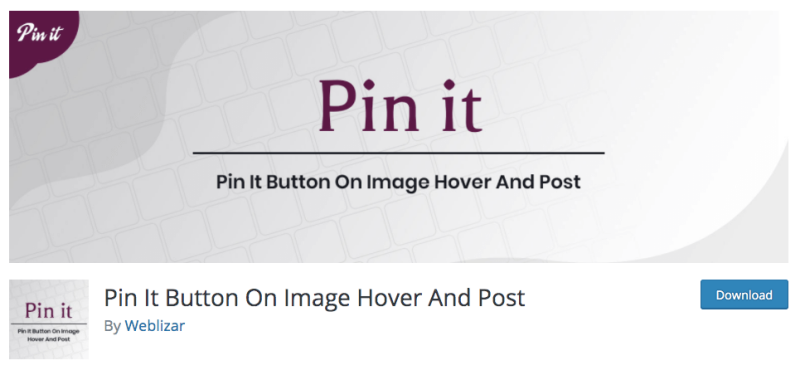 Pinterest is a popular social network that empowers you to share visual content. As such, it becomes an essential traffic source for your fashion blog that has a lot of use of images. This plugin adds a Pinterest "pin" button on the website's images, visible when users hover over it.
The single-click pin button lets them pin your post on Pinterest, increasing your blog's visibility ad driving in more traffic. It also offers the feature to customize these buttons as per your needs.
Customization preferences for button color and size for hover is an exciting quality of this extension.
It offers a premium version with which you can display your Pinterest profile and share all the Pinterest pins on your website. Several other pro features are also available.
16. Jetpack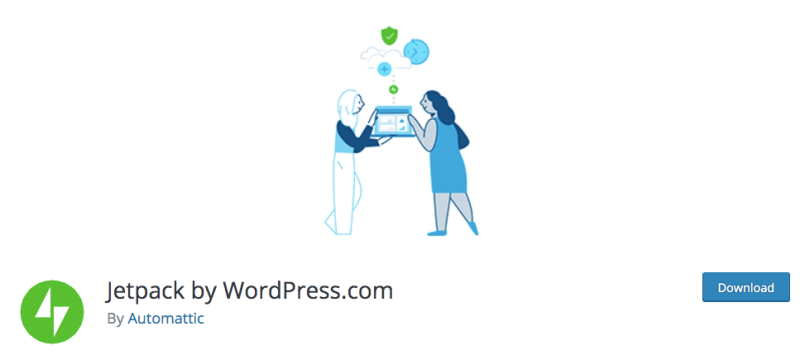 This plugin by Automattic helps improve your site's security, performance, and management. Yes, Jetpack is an all-in-one extension for WordPress that has 5+ Million active installations.
The plugin acts as your website's security detail, guarding it against brute-force attacks and unauthorized logins. Premium features include expanded backups and automated fixes. Its site accelerator tool decreases the load time of your page by optimizing images and reducing bandwidth usage.
It allows you to customize your fashion blog by providing analysis and statistics on your audience. It also allows you to add payment features to your web asset.
Its paid features are worth trying. Also, you would like to use its marketing tools for WordPress.
You May Also Like
Must-Use Recommended WordPress Plugins
Best Security Plugins For WordPress
Excellent WordPress Speed plugins
Wrapping Up The Essential WordPress Fashion Blog Plugins
There are thousands of WordPress plugins to choose from, but the ones mentioned are the best for a fashion blog. However, the plugin usage should be limited because too many extensions would slow down your website. Also, avoid using outdated plugins.
Some of these essential plugins provide basic functionality such as contact forms, table of content, caching, and social media sharing for a better user experience. Other add-ons offer the functionality required by a fashion blog, such as image optimization, increasing image resolution, and Pinterest saving since images are an essential part of fashion blogs.
The rest of the best WordPress plugins for fashion blogs, such as Jetpack, Rank Math SEO, Thrive Leads, and Link Whisper, will help you increase your site visibility and optimize it for search engine indexing. So, which of these tools would you like to install for your fashion site and take it to the next level?