I have listed some best WordPress security plugins in this post and you may choose the suitable one to protect your site from malware attacks. 
Do you know that the WordPress CMS is being used by more than 25% of websites as of now? It becomes a favorite content publishing medium due to its flexibility and secure framework. Almost any kind of websites can be built with WordPress by using the suitable extensions.
When comes to WordPress security, I came across some gossips like "WordPress is Insecure," "WordPress is Vulnerable," and so on. They would become true if we use the guessable login credentials, unreliable hosting, and themes.
I have already discussed the security strategies that have to be done manually. Check them below!
Basic WordPress Security Methods
Advanced WordPress Security Tips
Now, it's right time to talk about the security plugins with which you could enhance the WordPress security by keeping the hackers at bay.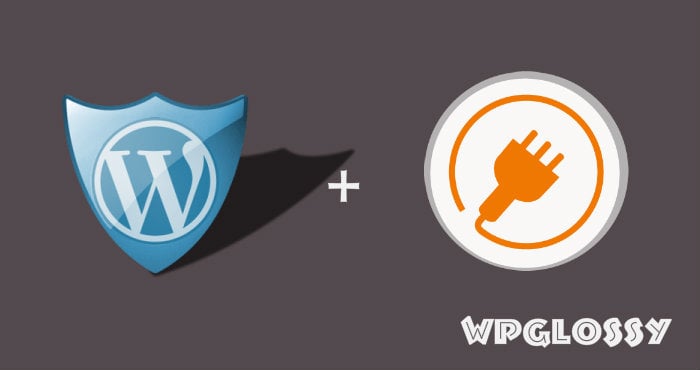 Yes, there are people with anti-social thoughts who can hack your website within few minutes. Have you heard about the brute force attack? I am sure it would ring a bell in your ears.
Knowing about the WordPress security plugins would save you from getting hacked. We are humans, and you are aware that most of the people don't feel the adrenaline until their website get hacked.
I know that you don't want to become one of them. After implementing the essential safety measures for your WordPress site that I have discussed in my previous blog posts, you may consider getting any of these following plugins to tighten the WordPress security.
5 Best WordPress Security Plugins That I Recommend
Though it sounds like a small piece of cake to handle a WordPress website, when you come to know the potential security loopholes, you will get alarmed in your mind!
There are several plugins available in the WordPress directory and market to secure your WP website. But are they all worthy to use? You have to consider so many things to check before installing a plugin by having a look at the plugin source and reading the user reviews.
Here I am going to list five best WordPress security plugins! Let's get on the list now!
The reason for keeping this WordPress security plugin in the first place is that I'm using it for my blog. It has been launched in the year 2013 and now protecting thousands of WordPress websites.
This emerging defense extension for WordPress let us find the security holes and take preventive measures to fight against the malware attacks. With the help of in-depth guides provided by this plugin to fix the safety issues, we can stop the cyberpunks and avoid the data threats.
If you have several WordPress sites, you can handle their safety measures at one place through the remote access feature of this add-on. If you get the affordable pro version of Security Ninja plugin, you will be able to protect your site in an exclusive manner by using the four different modules.
The salient features of Security Ninja are
Simple and safe to use

40 + security tests & 4 advanced sections in paid version

Colorful and Easy to understand security results

Compact plugin that never affects the loading speed of your site

Intrusion scripts cannot be entered

This WP Security plugin can enhance the surety for your website to run perfectly. The features of Wordfence are remarkable which wouldn't let you down. The plugin checks the files changing in a regular interval. Whenever you add any code or change the file, it checks whether it's safe for your website or not.
You may have noticed that Google is providing the two-step verification for its users and yes, Wordfence has the similar feature for its users. Two-step authentification will be given to stiffen the WordPress security. With this WordPress security extension, you can block the IP address of any suspicious person.
Let me sum up its fine points now!
Wordfence firewall

Regular file scanning

Real-time view of live traffic

Mention the hacking possibilities

Shows the hack attempts on your website

Country blocking

The third on the best WordPress security plugins is iThemes Security Plugin. You all know that every plugin has its own features and value in the market. While improving the security on your website, you should be aware of each and every possible safety step.
The plugin was previously called Better WP Security. The features include the daily scheduled scanning for malware. You can schedule the scanning time. Like Wordfence, two-step authentication is also included. You can generate the secure password from your screen and even set the age of your password. Besides, this WP safety addon tracks the user's path of file editing, login, and logout.
It can save you from brute force attack and can ban the web hosting which has too many login attempts and suspicious data. If you want to turn-off the editing for your posts, then you can do it from your WordPress admin panel.
It's impressive qualities are
Detects bots which seek vulnerabilities on your website

Secure you from brute force attack

Malware detection is included

Possible to change the wp-content path

Regular backup of the database

All in One WP Security is one the most popular security plugins for WordPress. It works the same as its name signifies. You all know that even after having a secure platform like WordPress, hackers hack many websites through the security holes provided by the site owners.
So the developers have designed this plugin to solve all the problems at once. It secures all the information of the users of your website. It detects the default username "admin" and let you know about it. The strong password generation tool is also there for you. This plugin can help you with the brute force login attack and blocks the IP of that user.
It can allow you to moderate the user's account on your website. The automatic backup option is provided. You can schedule it. It checks the permissions to each and every file. If any file is not provided with any permission, then it will do that or remove it.
The highlights of All in one WP security are as follows!
Protects the PHP code

Prevents the files like wp-config.php, readme.html, and more

Acess the .htaccess file from your admin area

Firewall is provided

Blocks fake users

Are you still thinking about the security of your website? If you aren't still convinced with the list of plugins that I have mentioned above, you may grab this defense tool for WordPress. The plugin is bullet-proof in its work as it secures all the hidden files present in the directory of your website and .htaccess file with firewall feature. There is a maintenance mode at both the ends.
Though all the features of this plugin can't be activated on the free version, it has the potential to secure your website and end up your search for security plugins in WordPress. It has an anti-access guard for the folder of your website directory.
Its valours are listed below!
Core files security

Checks hidden plugin folders

Login security is available

Session logout option

Remove virus vulnerabilities
Final Words
WordPress is a robust framework! However, we are creating the security holes by getting the unreliable extensions and using the weak passwords. As the technology has improved, hackers play the smart game in breaking the security of the sites.
Hence, we need to be cautious in protecting our valuable website by following the critical refugee policies. Besides, installing a superior security plugin for WordPress would let us prevent the malware attacks and feel relaxed.
I have listed some best WordPress security plugins in this post and recommend you to get "Security Ninja" plugin as it is a growing one with awesome features. You may try other security extensions for your WordPress site to make a strict shelter.
So, what do you think about these WP Security plugins? How are you protecting your WordPress site? Which safety plugin do you use? Do you have any other recommendations? Leave your valuable thoughts in the comment section, let's discuss WordPress security!