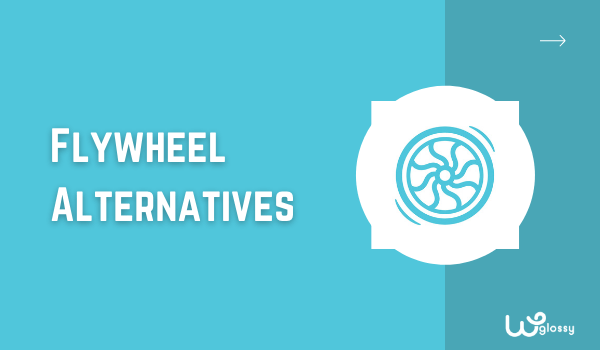 As you have marked your presence here, I understand that you are looking for the best Flywheel hosting alternatives to host your website.
Well, you have come to the right place to choose an ideal hosting that offers reliable performance that can take your web asset to a new height. So, let's get into the blog post!
Flywheel is one among the renowned brands in the managed hosting space. Acquired by WP Engine back in 2019, Flywheel has shifted its focus excessively on tools and services needed for developers and agencies. It's common for website owners to feel disappointed after using a service for quite some time.
For the last couple of years, Flywheel has been increasing its data centers but not to a satisfactory extent. Your woe can be anything from its uptime guarantee to basic features and customer support. Irrespective of the exact section your woe falls into, you still have several Flywheel alternatives.
Before getting into the alternatives of Flywheel, look at its limitations; it will support your decision to get a better hosting service for your website!
Downsides of Flywheel
Flywheel does not contain a built-in deployment facility.
It supports only WordPress hosting and moreover, it doesn't allow to install few plugins
To achieve premium performance, Flywheel charges extra.
No SSH access and phpMyAdmin because of managed security
There is no free email hosting facility in Flywheel. You should pay for the additional service.
If you consider yourself an enthusiast of cPanel, Flywheel is not your place.
Expensive hosting; not suitable for business startups and blog beginners
Top 3 Flywheel Hosting Alternatives
| | | |
| --- | --- | --- |
| | | |
| | Lightning Fast Server & Fully Optimized Managed Scalable Hosting | |
| | Powerful Enterprise Hosting Which Is Instantly Scalable & Auto-Scaling Available | |
| | The turbo server option of A2 hosting gives the user the leverage to achieve 20x faster loading speeds for web pages | |
5 Best Flywheel Alternatives For Excellent Site Performance
Check some Flywheel hosting alternatives to pick an ideal solution and move your web asset over there!
1. Cloudways ($30 Discount)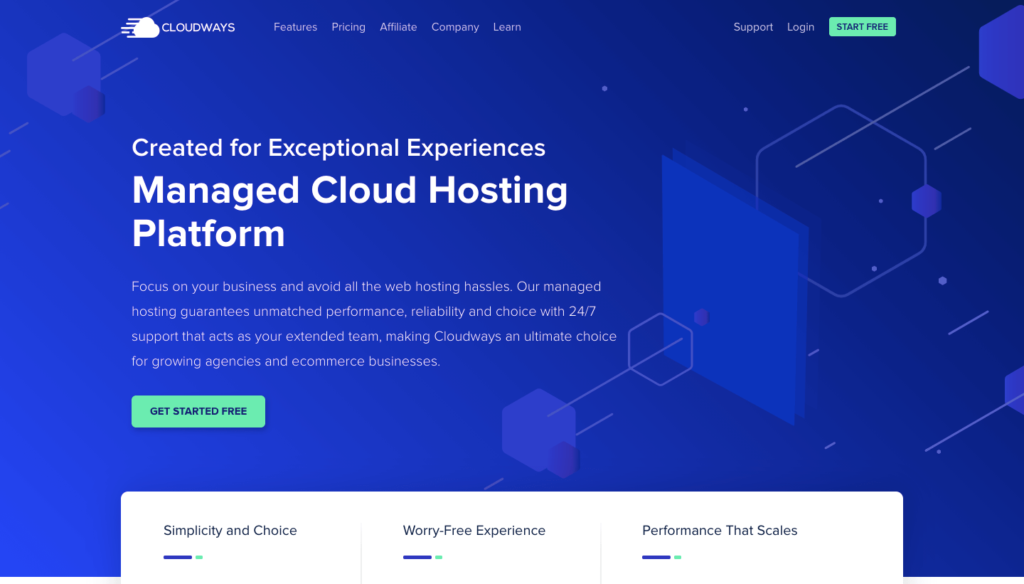 Cloudways is one of the best Flywheel hosting alternatives which is being assessed and suggested for managed hosting. Compared to Flywheel, Cloudways charges $10/month for its DO hosting plan and offers a bandwidth of 1TB 25GB storage capacity. Considering factors like user experience, reliability, security, and customer support, Cloudways is a reliable alternative to Flywheel.
Cloudways takes over Flywheel in terms of speed of servers, availability of cloud servers, cost-effective pricing, custom cPanel, and presence of 25 data centers worldwide. Perhaps, Flywheel offers free WordPress themes and nightly backup, but the features of Cloudways easily outperform Flywheel. 
Cloudways promotes multiple cloud networks, including Amazon Web Services, Google Cloud, Vultr, Digital Ocean, and Linode. In Flywheel's case, it supports only Google Cloud for deployment. Both Flywheel and Cloudways function on PHP-ready servers, but Cloudways outperforms because of a wide range of cloud platforms. This is the reason for Cloudways achieves better performance levels. 
Regarding the content delivery network (CDN), Flywheel lacks a proprietary CDN; however, Cloudways offers an excellent CDN feature by partnering with the top CDN provider, Cloudflare. Yes, it has recently tied up with this network to supercharge your site for optimal performance. So, you don't need to bother about DDoS protection, image, and mobile optimization.
You should know the valid reasons for choosing Cloudways hosting than Flywheel.
You will get more control over your sites which is missing in Flywheel
Vertical scaling gives you great flexibility when your site grows
It is not restricted to WordPress CMS only
Data centers are located worldwide for quick content delivery, but the locations are not disclosed in Flywheel.
It's easy to create Subdomain and SFTP login access in Cloudways.
This managed cloud hosting uses an advanced pre-installed cache, whereas Flywheel has a single FlyCache system.
You can avail of the maximum Cloudways Discount through our exclusive promo code – WPGLOSSY
You should know the pricing and storage comparison of Cloudways and Flywheel hosting.
2. Kinsta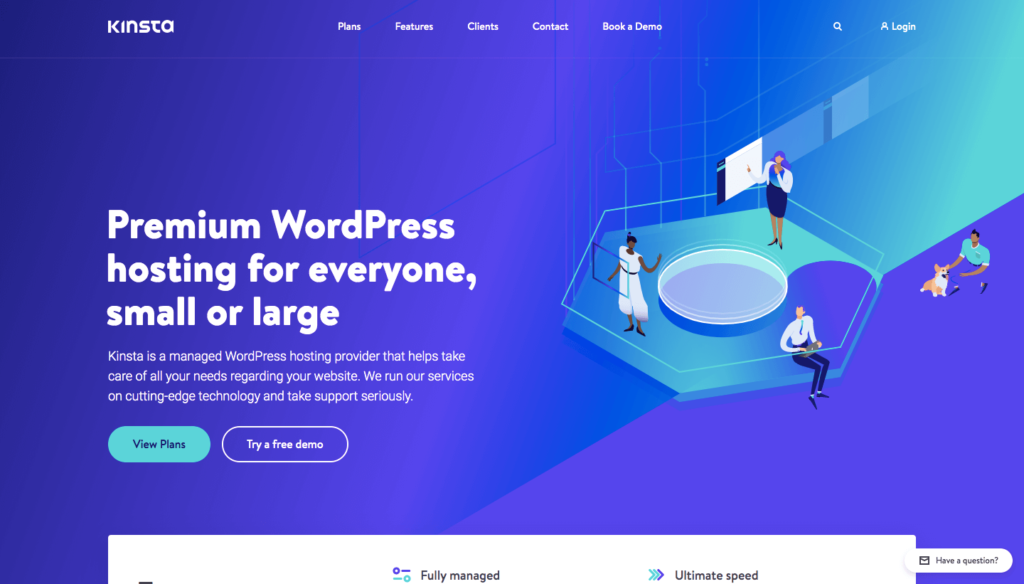 Kinsta is a fantastic managed cloud hosting platform serving as an excellent Flywheel alternative. Kinsta achieves better security, speed, and performance levels by using the Google Cloud Platform and integrating with Google's Premium Tier network. Perhaps, Flywheel uses only Google Cloud and does not engage any top-tier products.
Kinsta is predominantly known as the fastest WordPress host, with about 29 data centers enabling data transfers in a global network, unlike Flywheel, which works only in 5 hosting locations. Like Flywheel, Kinsta also works on similar pricing schemes and focuses on agencies. Kinsta is worth every penny since it conducts automatic MySQL optimization weekly and sets a monthly bandwidth limit. 
Kinsta is an excellent alternative to Flywheel as it maintains an efficient security mechanism that monitors sites every two minutes and integrates free CloudFlare with its dedicated security team. The overall user experience with Kinsta is nearly the same as that of Flywheel.
Hence, it becomes easier for Flywheel users to transition to Kinsta rapidly. The customer support also handholds users to better understand its application and the interface. Kinsta and Flywheel work on built-in CDN and also carry out server-lever caching.
In short, go for Kinsta when looking for state-of-the-art infrastructure at a handy price. You will get instant access to the following once you sign up. 
Free application performance monitoring tool
Free local development tool
Custom-built dashboard with quick access to phpMyAdmin and one-click staging environment
It has an excellent agency partner program that helps in complete malware removal, white-labeling of cache plugins, free monthly hosting, and unlimited free migrations. 
3. A2 Hosting
A2 Hosting is an old name in the managed WordPress hosting industry. Offering a 99.9% uptime commitment like Flywheel, it is an excellent Flywheel alternative due to its handy plans, ideal for starters. 
Let us look at the reasons for this green web hosting to retain its name in spite of massive competition from other brands.
Multiple pricing plans (starting from $8.99 to $34.99 per month) to fit the bill of all kinds of users
Free site migration, free SSL certificate, premium backups, easy staging, and highly optimized security features
24/7 availability of customer support team to guide users at all times
The Swift server contains a free CDN in addition to data centers spread across the world. 
The turbo server option allows users to achieve 20x faster loading speeds for web pages. 
Its WordPress platform has a host of page builders, including Divi, Elementor, BoldGrid, SiteOrigin, and Beaver Builder. 
While A2 hosting is renowned, it is highly recommended for starters and mid-level businesses since tools come in handy. Further, the features offered by A2hosting tend to be apt for the price, and hence it has been placed on my list of Flywheel hosting alternatives.
Suppose you have just started the business or have a tight pocket to host your sites. Look no further! It is the perfect managed WordPress hosting solution for you. Unlike Flywheel, which offers excellent solutions but compromises on customer support and prices, this green hosting stands better in the hosting industry.
4. WPMUDEV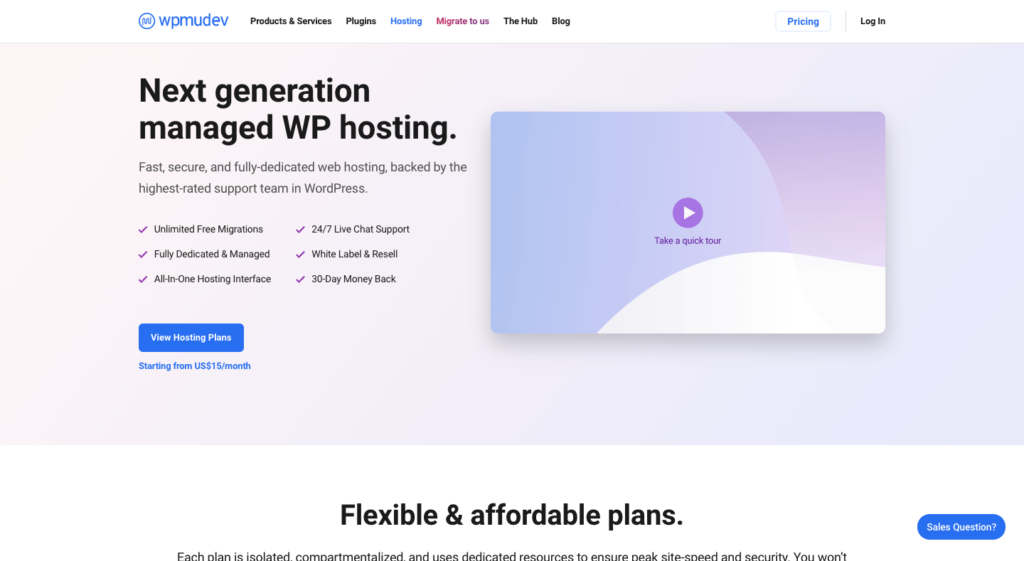 WPMUDev is fondly called the next-generation managed WordPress hosting platform known for unlimited free migrations, a functional interface, 24/7 live support, and white labeling. There are multiple reasons to go ahead with WPMU Dev, as it is a reliable alternative to Flywheel. 
Excited to know what this next-gen hosting can offer to your money-making site?
Highly flexible plans range from $10 to $1500 per month, according to which memory, CPUs, storage, bandwidth, and visits are customized.
Up to 10 free customized email accounts for each site
Dedicated IP for each user
Free SSL certificates
Nightly backups with easy recovery plans
High-end web application firewall with daily malware scanning and automated updates
WPMU Dev is also called the developer-friendly managed WordPress hosting platform that gives the utmost ease and flexibility to users. In addition to providing features to individuals and agencies, there are numerous features for developers to develop great sites. 
The developer-friendly features are – phpMyAdmin, a one-click staging environment, no limits to read/write IOP files, WP-CLI, SFTP/SSH, and self-healing architecture. What attracted us the most is its outstanding range of premium plugins which no other hosting platform, including Flywheel can offer.
Premium plugins like Defender Pro, Shipper Pro, Smush Pro, SmartCrawl Pro, Branda Pro, and Smush Pro are available at throwaway prices. Its features are not just attractive but also updated to meet the needs of future generations.
Perhaps, these also seemed to fit any business prioritizing sustainability as its vision. If your website is your business, you should always go ahead with next-gen technologies and solutions, and WPMU Dev is an apt solution.
5. Gridpane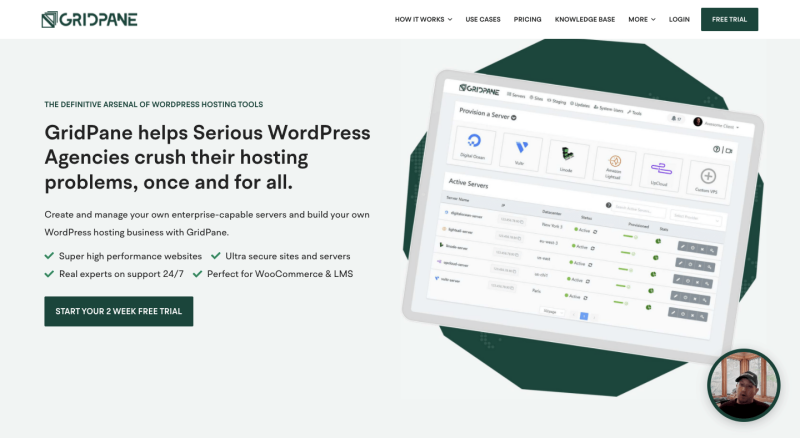 Gridpane is for serious agencies wanting to maximize every penny spent with excellent solutions. If you are an agency looking for an alternative to Flywheel, Gridpane is open to solving every query and issue with an effective solution. 
Does it work better than Flywheel? On various aspects, yes!
After trying out a host of hosting solutions available, we have identified that there are providers to solve a specific problem. For instance, Gridpane is ideal for developing LMS and WooCommerce-based solutions. I would say that it can be an amazing alternative to Flywheel.
Other interesting features of Gridpane outperform Flywheel, and here you go. 
Overloaded security mechanisms, plugins, and integrations with 7G WAF, rate limiting, ModSecurity WAF, fail2ban, server hardening, and Nginx hardening CLI.
High-speed performance at a throwaway price that no other hosting solution can offer.
24/7 support from real experts at no additional charge
Gridpane offers outstanding control to users in managing their needs.
There are three plans – pro, developer, and enterprise out of which the free trial option is open to pro and developer plans.
Gridpane also conducts remote backups and stores hourly local backups along with the Redis object caching mechanism.
Users can integrate the hosting platform with cloud servers, including Vultr, Amazon Lightsail, Digital Ocean, and Vultr.
The only letdown about Gridpane hosting is that it does not contain a CDN, but it still offers outstanding features to its users. Most importantly, if security is your goal, enterprise security mechanisms of Gridpane can outperform and easily make your site to the top.
Which are the best Flywheel alternatives for 2023?
If you continue looking for one hosting solution that fits the bill and full backend access better than Flywheel hosting, your destination is Cloudways. We have been using this best-managed hosting since 2016 and are satisfied with its speed and performance.
On the other hand, you also can choose WPMUDev when you run multiple sites and want to save that extra time by investing in quality plugins and next-gen hosting services. Perhaps, WPMUDev offers extraordinary features without compromising speed and performance.
Kinsta has recently become the choice of many agencies and professionals because it has incorporated promising mechanisms to guarantee the reliability, ease of use, user experience, security, and flexibility.
A2 Hosting is the go-to solution if all that matters for your business is price, followed by the trustworthiness of the service provider. Gridpane stands above A2hosting and can also closely compete with Kinsta in multiple aspects. 
From load times to price plans and performances, you must resort to high-end services. I'd highly recommend Cloudways and Kinsta. Both have integrations with numerous cloud platforms and provide support around the clock. Your web pages can skyrocket with these Flywheel hosting alternatives. 
Other Hosting Alternatives
SiteGround Alternatives, BlueHost Alternatives, WPX Hosting Alternatives
WPEngine Alternatives, Kinsta Hosting Alternatives, Cloudways Alternatives