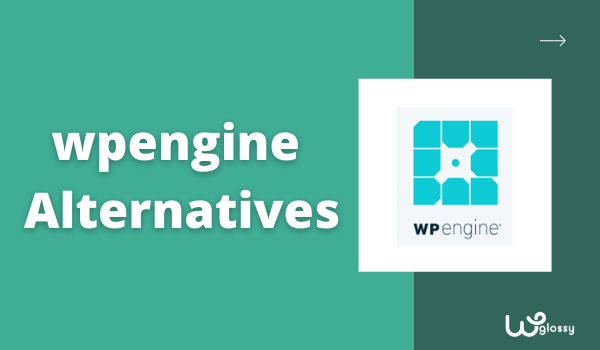 As you are arriving here, I understand that you are looking for some best WPEngine alternatives to pick the ideal one for your WordPress business site.
Am I right?
Well, you have come to the right place to get an incredible managed hosting service that offers a complete solution for all your technical needs.
No doubt! WPEngine is a well-known hosting for WordPress websites. A couple of years back, we used this exclusive WordPress hosting.
However, we switched to a better one because of its high pricing plans. WPEngine is not only an expensive hosting, but it also has so many restrictions when it comes to plugin installations.
Like us, there are still cases where you may not be satisfied with certain aspects, pushing you to look out for WPEngine alternatives. Perhaps, you aren't wrong, and there are other downsides reported by clients as well. 
So, before getting into the list of best WPEngine alternatives, let me consolidate its limitations to let you know their weaker side.
Downsides of WPEngine Hosting
WPEngine prices are expensive when compared with its competitors. It limits the number of visitors per month, and the number of sites hosted in a pricing plan is restricted.
When there is high monthly traffic, we need to spend more for the uninterrupted availability of website pages.
WPEngine does not permit the installation of certain WordPress plugins on the website. It has restrictions over cache plugins, Yarpp-related post plugins, broken link checkers, and security and backup plugins.
It hosts only WordPress websites and does not permit other platforms. It doesn't have cPanel either.
DNS setup process is a little bit complicated and hence it will not a beginner-friendly hosting service.
No free CDN is available. Anyways, an affordable one would be better, but here the CDN is overpriced
These downsides make us find WPEngine replacements for you!
Top 3 WPEngine Alternatives
| | | | |
| --- | --- | --- | --- |
| | | | |
| | | Lightning Fast Server & Fully Optimized Managed Scalable Hosting | |
| | | Powerful Enterprise Hosting Which Is Instantly Scalable & Auto-Scaling Available | |
| | | The server is available at 20+ locations worldwide with 200+ network properties. | |
8 Best WPEngine Alternatives To Host Your Site
Remember that the WPEngine competitors should not limit the number of visitors per month to its hosted websites. Likewise, it should not control you to install the preferred plugins.
1. Cloudways Hosting ($30 discount)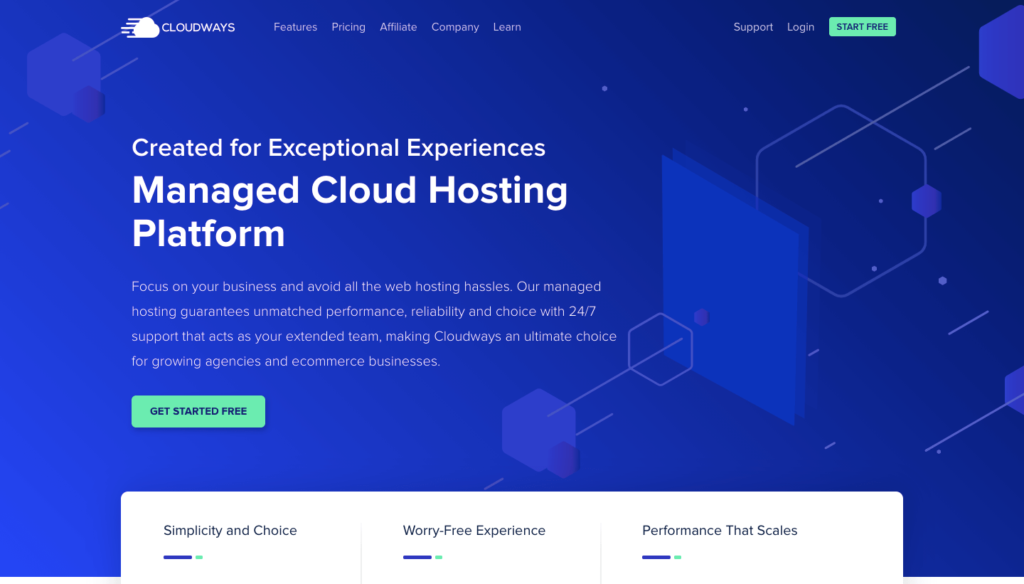 Cloudways hosting is the best WPEngine alternative in 2023 and beyond. It is a fully scalable hosting service with the freedom given to users to host unlimited applications. It is a well-managed cloud hosting solution. The website resources can be hosted across five different servers worldwide to ensure maximum uptime availability. It contains 24/7/365 support, advanced add-ons, and premium support with senior support engineers.
Features of Cloudways Hosting
Cloudways has 5 different cloud servers and more than 60+ data centers worldwide for faster loading of web pages as per user request.
Free migration of websites with staging environment, free SSL certification, and one-click installation of applications are available in Cloudways.
Multiple databases and multiple PHP versions with PHP 7.3-ready servers around the globe for faster data transfer.
Cloudways CDN is used for faster content distribution based on user requests in local places.
Optimized slack, advanced caching methods, pre-configured PHP-FPM, and SSD-based servers can improve the speed and performance of the hosted websites.
Regular patching and OS management with the auto-healing technique used in Cloudways make customers focus on business operations rather than server application management.
Pros of Cloudways
Pay-as-you-go services make customers scale their resources when needed.
Server and application monitoring sections provide complete summaries of reports about CPU usage, Memory usage, Bandwidth, and RAM usage, along with 16 metrics for server monitoring.
Free cache plugin – Breeze is available to boost the site speed.
You can test the feature with a 3-day free trial without a credit card.
Cloudwaysbot is used for real-time performance monitoring meant for server optimization.
Tech professionals give dedicated support on a 24×7 basis.
Discount is available through our exclusive Cloudways Promo code – WPGLOSSY
It has great partnerships to ease your work and save your time.
Cloudways Premium and Standard Pricing plans are available; you can choose the best server for your requirements.
Cons of Cloudways
The bandwidth is restricted to a certain limit for every plan. However, you can scale the limit at any time.
Domain registration and email hosting are unavailable.
2. Kinsta web hosting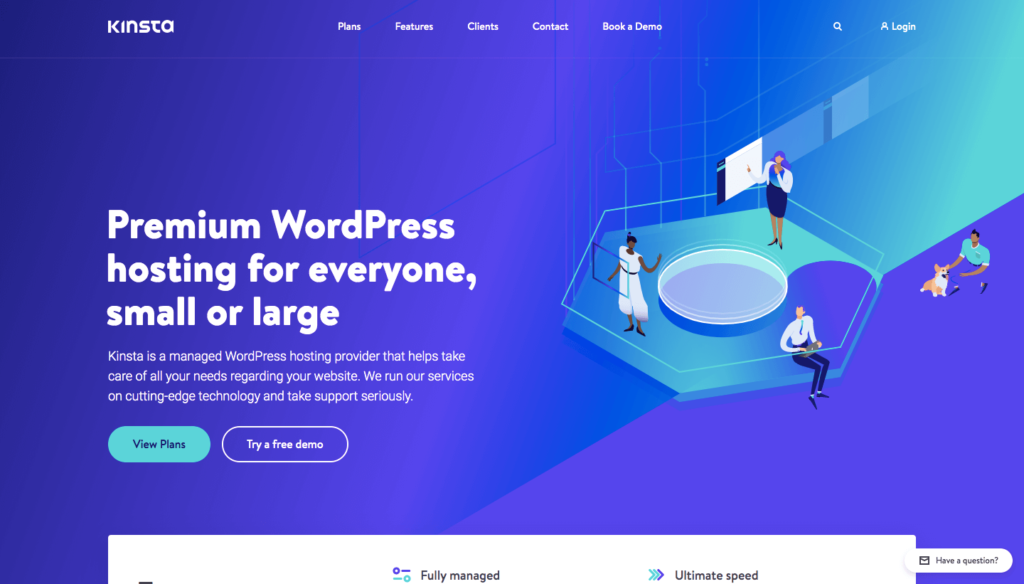 Kinsta premium managed hosting is available for individual websites, eCommerce online shops, agency, and enterprise websites with good performance and a robust expert team. Kinsta uses high-end CPUs for faster performance with Google c2 machines. Being fully managed cloud hosting, this WPEngine substitute contains 28 data centers worldwide for speedier data availability.
Features of Kinsta Hosting
Kinsta uses Cloudflare CDN for content distribution in more than 200 cities and over 100 countries.
Kinsta APM is the built-in application monitoring system that identifies any performance-related issues.
It uses a single dashboard for setup cache, geo-location redirect, and do CDN setup with troubleshooting along with the APM tool inside the MyKinsta dashboard.
Kinsta hosting is an amazing solution for agencies, e-commerce websites, and enterprises to manage several websites with multisite options.
For speed improvements, it uses Nginx, MariaDB, LXD containers PHP 8.0, and computer-optimized VMs to maintain high uptime.
Kinsta provides free SSL and site migration with hardware firewalls and DDoS protection
Pros of Kinsta
Kinsta uses high-end technologies with the Google Cloud platform for the performance improvement of websites.
It checks the website status hosted in it every 2 minutes.
Kinsta has fully scalable resources with advanced backup solutions.
It gives 24×7 monitoring and expert support.
Cons of Kinsta
It doesn't offer an email hosting service within the account.
The prices increase for its advanced tech features.
3. Rocket.net hosting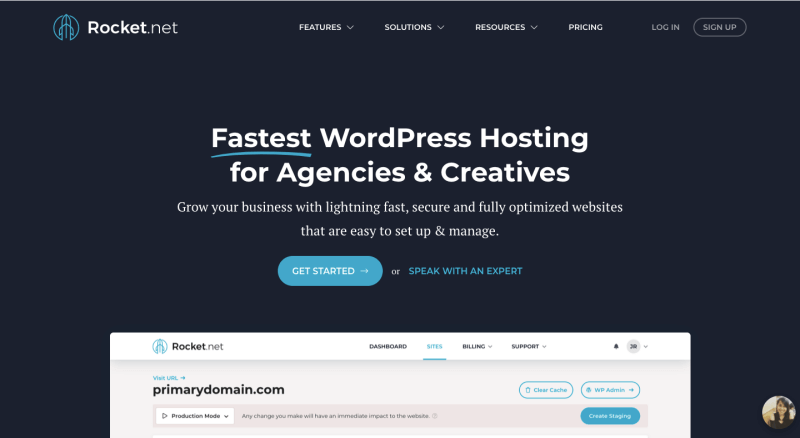 Rocket.net is one of the best WPEngine alternatives with an all-in-one hosting solution. It has a global CDN with an entire website with a static copy. The built-in Cloudflare CDN is available for content delivery with a web application firewall arrangement. It uses a worldwide and local firewall for servers and website operations with runtime malware scanning and patching without additional cost.
Features of Rocket.net Hosting
For optimized content delivery, it uses HTTP/2 and HTTP/3 support with brotli compression and image optimization.
This new player uses a simple dashboard control panel for one-click staging, manages backups, and deploys WordPress in seconds.
It includes two-factor authentication with imunify360 local firewall protection for WordPress websites.
The CDN service provides optimized content delivery with full-page caching and Google font optimization.
For faster content availability, image optimization with automatic webp conversion is available in CDN itself.
The server is available at 20+ locations worldwide with 200+ network properties.
The security plugin is not necessary. The fire used in rocket.net covers OWASP top 0 protections, brute force protection, prevention from MySQL injection, and weak passwords.
Pros of Rocket.net Hosting
It provides an automatic update for WordPress core, plugins, and themes without any malicious effects.
It incorporates built-in protection against malware attacks during HTTP requests and FTP connection uploads.
The expert support team provides instant support.
Cons of Rocket.net
The number of WordPress installs is restricted to all pricing plans. So, agencies and enterprises need to rethink the price.
It does not offer email services.
4. Templ Hosting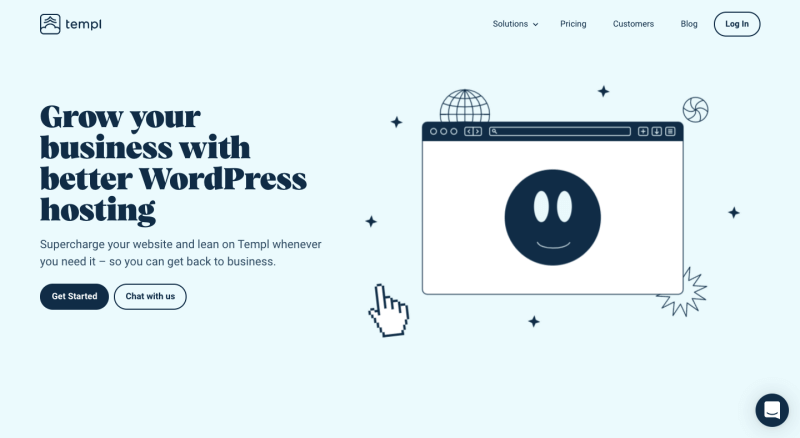 Templ is a superb WordPress hosting alternate to WPEngine. It provides managed hosting services for individual websites, e-commerce websites, and agency website services. Templ gives an unlimited number of free migrations with Google cloud hosting support, and it is also the cheaper alternative to WPEngine hosting.
Features of Templ hosting
A fully managed hosting for WordPress with 24/7 website monitoring.
Templ hosting provides services in debugging and optimization, updating of plugins, and themes. It even works towards enhancing website functionality.
It gives database, image, and cache optimization for all the websites hosted in templ hosting.
Easy launch e-commerce websites, manage and grow the sales by simple steps.
It uses staging URL for WordPress core, plugins, themes, updates, and debugging.
Easy to do speed optimization with Google cloud in this fast and stable infrastructure.
Pros of Templ Hosting
Options choose data centers with automated backups in its cloud service.
Nginx, HTTP/3, server-based cache, and site clone are used for faster performance for the user request.
Google Cloud CDN, WebP conversion, page speed module, SSD based server can improve the speed performance.
It supports Node.js, the latest PHP version, and MariaDB for faster file transfer.
Cons of Templ Hosting
Addon sites need more costs in Templ hosting.
There is a limitation in terms of bandwidth. Hence, scaling it would incur high prices.
5. Flywheel Hosting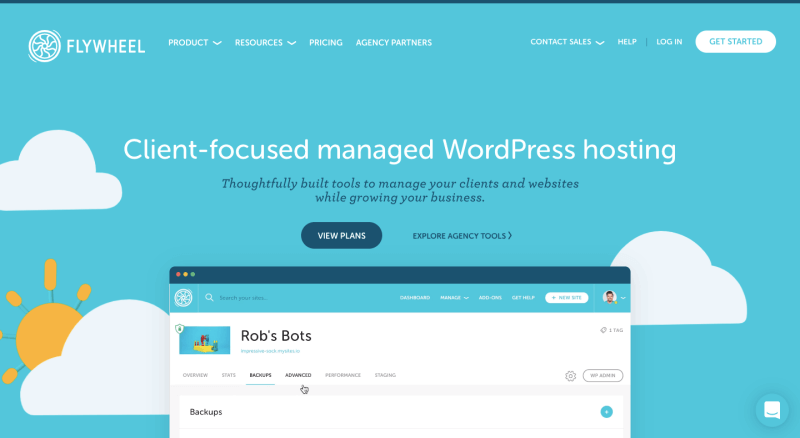 It is the best-managed web hosting for agencies, e-commerce websites, and enterprise services. It is one of the best WPEngine alternatives for WordPress hosting, and it encloses a growth suite with all the client solutions for freelancer billing and client management. Flywheel hosting provides recurring and one-time invoicing for clients and reports integration with Google Analytics, making it the best hosting solution for enterprise websites and management.
Features of Flywheel Hosting
Google Cloud platform backs up every site without any complex configuration. 
We can easily add free CDN with the advanced caching method in the Flywheel hosting.
Free SSL certificate is installed in the dashboard, and staging is available to update WordPress core, themes, and plugins.
Flywheel hosting provides hacker-free security with SFTP access for extra protection.
We can run backups each night irrespective of the country we belong to.
The Flywheel hosting can manage 1 to 100 sites with the collaborative management of co-workers, and their billing is also transferred to clients.
Workflow tools are available for billing, staging environment, site cloning, and Google Analytics.
Pros of flywheel Hosting
One of the best WPEngine alternatives for agencies and freelancers.
It contains different plans for freelancers and agencies with multisite management.
Auto-healing is available for debugging server issues.
Free migration of websites with managed plugin updates and backups.
Cons of Flywheel hosting
Flywheel hosting does not provide domain names, so we need GoDaddy or name registration services to do the same.
It does not offer email hosting as well. We need third-party services for it.
6. Liquid Web Hosting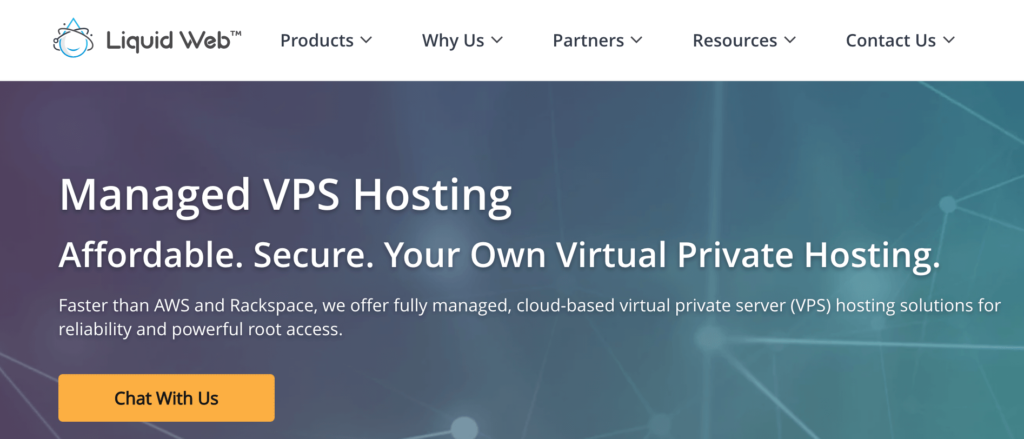 Liquid web hosting is the leading managed VPS hosting available in Linux and Windows. It provides high-class support for migration, monitoring, and optimization service for performance improvements. Being WPEngine alternate cron for WordPress websites, this managed VPS hosting uses Plesk and Cpanel for application deployment and maintenance.
Features of liquid web Hosting
Liquidweb uses InterWorx for centralized hosting management for servers and website management in one place using Plesk and Cpanel.
Cloudflare CDN is used for managing the load from different servers and websites to improve performance.
Integrated firewalls and standard DDoS attack protection are used for secured Linux web servers.
This cloud hosting provides root access with fully scalable server resources in its control panel.
It uses addons for the cloud load balancer, premium business email, advanced DDoS protection, server, and web application protection.
Pros of Liquid Web Hosting
24/7 on-site support with phone/ email/ chat support.
Proactive monitoring and off-server backup are carried out as well.
Fast SSD storage is available with Gigabit and Terabyte bandwidth.
Multiple control panel options such as Plesk and Cpanel with dedicated IP.
Thirty days money-back guarantee.
Cons of liquid web Hosting
Beginner eCommerce site features are available only with 15 products.
Email hosting is not available.
7. Closte Web Hosting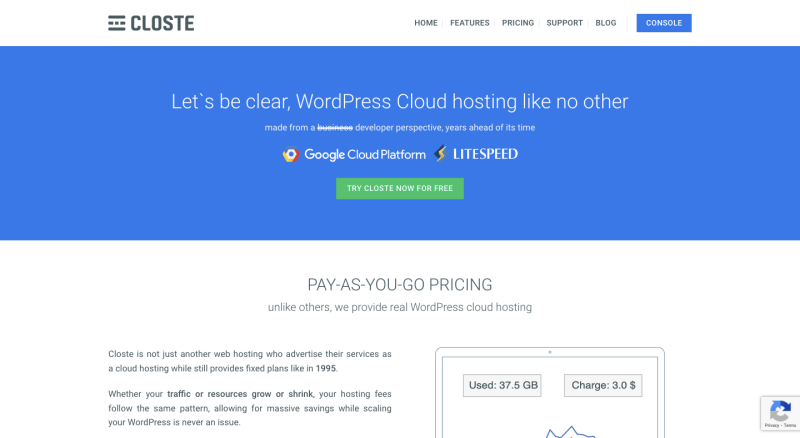 Closte is one of the best WordPress cloud hosting solutions with the Google Cloud platform and Lite speed. It is a scalable hosting solution with good speed performance alternatives to WPEngine hosting. The Google Cloud CDN for content delivery is offered from its global network. No worries! Closte is a suitable hosting solution for WordPress websites.
Features of Closte Web Hosting
Closte uses Litespeed Enterprise for WordPress Caching and PHP processing in the commercial web server. So, it provides faster performance in e-commerce websites.
Google Cloud DNS serves the DNS worldwide for reliable web services.
It has a powerful dashboard for staging, DNS, billing, cache, email, and cloud snap settings and configuration.
We can view bandwidth, load balancer, CPU usage, memory, disk usage, cache, and visitor analytics from the dashboard itself.
Automated backup, malware detection, DDoS protection, and web application firewall are used for security purposes.
Google and LiteSpeed technologies fasten website performances in Close hosting with QUIC, HTTP/3, brotli compression, distributed cache, OpCache, and PHP processing.
Pros of Closte Hosting
SSH and SFTP access are available for extra protection with multiple PHP versions.
Closte hosting uses multiple Staging of websites with live debugging.
The prominent features are live clone websites, cloning from backup, transferring to another region, and collaborating with DNS for client access.
Cloud Scan, DDoS, and web application firewalls are used to protect servers.
Cons of Closte Hosting
It provides email ticketing with good responses.
The pricing is much higher when we scale the resources.
8. GridPane Hosting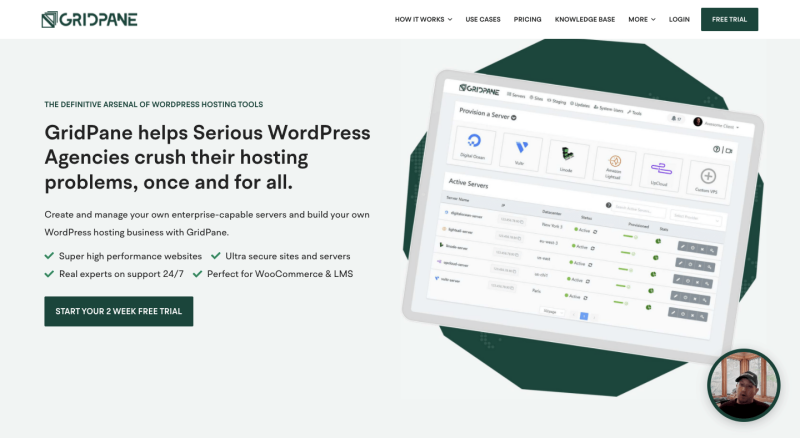 GridPane hosting is mainly meant to create and manage enterprise websites such as eCommerce sites and online course-based subscription websites. It is the top alternative to WPEngine hosting, and it provides secure servers with high performance to the hosted websites with a two-week trial period.
Features of GridPane Hosting
GridPane is the best alternative to WPEngine hosting with faster performance.
It contains security options for both servers and websites, such as ModSecurity WAF, hardening CLI, Security header, Fail2Ban, Maldet+CalmAV scanning, and Nginx caching.
Redis caching and remote backup are available in GridPane hosting.
It provides SaaS from Digital Ocean, Vulr, Upcloud, AWS, and Linode.
GridPane uses security, backups, staging, and cloning of websites.
PHP management is done using PHP INI and PHP FPM.
Pros of GridPane Hosting
Easy staging modules are available for full-time availability during performance improvements.
Cloning the website is much simpler than any other hosting.
It supports Nginx and Litespeed for faster webpage availability.
Automatic and managed update controls are also available.
Cons of GridPane hosting
Monitoring of web applications is limited.
It is expensive if we have limited resources to manage in Gridpane hosting.
WPEngine Alternatives – FAQ
1. Who are WPEngine Competitors?
Apart from the list of reliable hosting services that I have listed in this article, SiteGround, WPX Hosting, Dreamhost, Pressable, MediaTemplate, and A2 hosting are the competitors of WPEngine.
2. Is Kinsta faster than WPEngine?
Yes. Kinsta Hosting is faster than WPengine Hosting. It uses Google C2 Virtual Machines with the Google Cloud platform for speed improvements. Nginx caching is used for faster webpage performances and achieves faster data access. It also uses MariaDB, LXD containers PHP 8.0, and computer-optimized VMs to fasten the availability of the webpage upon user request.
3. Which are the cheaper WPEngine alternatives?
Cloudways, Godaddy, and HostGator are some of the cheap WPEngine alternatives.
4. Name some managed WordPress hosting like WPEngine?
Nexcess, WPMUDEV, Flywheel, WPX, Pagely, and KnowHost are high-class managed WordPress hosting like WPengine.
5. Does WPEngine offers more storage, bandwidth, RAM, and visits than its competitor, Cloudways?
No! Look at the screenshot. You will come to know which hosting is better!
You may also check the detailed comparison, Cloudways Vs WPengine, to choose the right one!
Which Is The Best WPEngine Alternative 2023?
When we talk about the premium managed hosting service, WPEngine hosting comes to our mind as they offer reliable service to their customers. Its security and WordPress features are good, but it still has some disadvantages that I discussed earlier in this post.
So, which are the best WPEngine alternatives to pick a fantastic hosting for your money-making site?
My top recommendation is Cloudways, and yes, we have been using it for the past five years without any trouble. Their support team is highly responsive in assisting us and solving our tech concerns. The service is top-notch, with no complaints about their performance. We can pass the Core web vital assessments with the help of the high-frequency Vultr server through Cloudways.
You may also go with Kinsta hosting as they provide C2 virtual machines and premium tier networks, which are not available in the basic plans of WPEngine. Moreover, Kinsta has free firewall protection and automatic database optimizations. You will not get the project development tools, recent PHP version, and much more impressive features in WPEngine.
Besides, I have tried my best to list the potential competitors of WPEngine with excellent features, pros, and cons. You may look at them and choose the perfect hosting service for your professional website. I hope you have chosen an exceptional web hosting company from these best WPEngine alternatives in 2023.
Other Hosting Alternatives