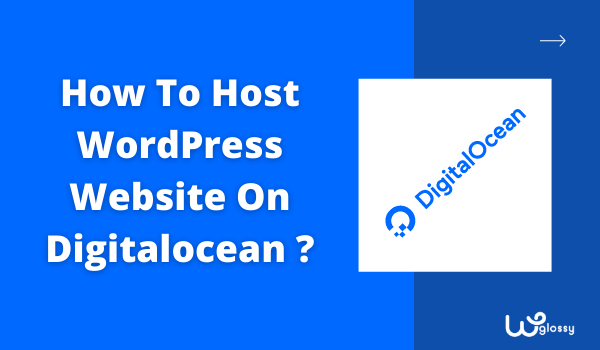 So, you want to learn how to host WordPress website on DigitalOcean droplet! Well, I would say that you have chosen the best CMS and web hosting server for your business site to take it to a new height!
Yes! WordPress + DO is an excellent combination to launch your money-making website because this blend would make your web pages fly faster and offer the best user experience for your site visitors.
Besides, it is a fantastic mixture to pass the core web vital assessments (Google Speed Algorithm). Hence, you will score high in page speed tests to rank higher in search engine page results.
However, it is not easy to install and manage your own server on Digitalocean. It involves a lot of technical stuff, and yes, you need to spend some quality time to get the things done. What would you do if you are a busy business?
In Digital Ocean
The cPanel is sophisticated
Linux and Unix are involved; they are not suitable for beginners.
Customer support is ticket based; no live chat
There is no SSL certificate and Free Migration
Backups are unencrypted
So, you will be looking for a trusted source or service that can handle all the technicalities for your site. Am I right? You don't need to worry! I have a handy solution for your requirement!
It's Cloudways managed hosting! It has made the installation of WordPress easy on DigitalOcean. As it is a managed cloud hosting service, the company will handle all the technical tasks for you!
Before getting into the details of deploying WordPress on DigitalOcean, let me tell you a few words about Cloudways managed cloud hosting so that you will recognize its efficiency and buy a suitable DO plan without any second thoughts.
Meet Cloudways – Best Companion To Create WordPress Website On DigitalOcean

Cloudways offers managed DigitalOcean cloud hosting to make your site live in a few minutes without undergoing any technicalities. You need to signup, and choose the WordPress CMS version, Server size and Location. That's it!
Here you can quickly scale up or down to optimize your operational costs. There will not be any complications while setting up the server; be ready to relax with peace of mind. I've been using the DO server here for the past five years; I'm very comfortable.
Cloudways & Digital Ocean – Fantastic Features
Before opting for the managed cloud server to host WordPress website on DigitalOcean, you should know its exciting features that can make your site stand out from the crowd.
Cloudways Pros
Free SSL & Migration
Security patches & Firewall
Real-time monitoring & Automated backups
HTTP/2 server & Advanced caches
SSH & SFTP access
3 Days free trial to test the performance
Staging Environment & team management
Unlimited application installations
8 DO Datacenters worldwide (US, UK & Asian Countries)
24 x 7 Dedicated customer support
Look at the below image! You will get some fantastic features to host multiple WordPress on DigitalOcean and praise me for introducing this reliable service for your hosting needs.
How To Host WordPress On Digital Ocean In Cloudways?
Now, let's see how to set up WordPress on DigitalOcean through Cloudways hosting.
Step 1: First, visit Cloudways and sign up by entering the details in the simple form. Use the Promo code – WPGLOSSY to get the highest discount. Click the "Start Free" button.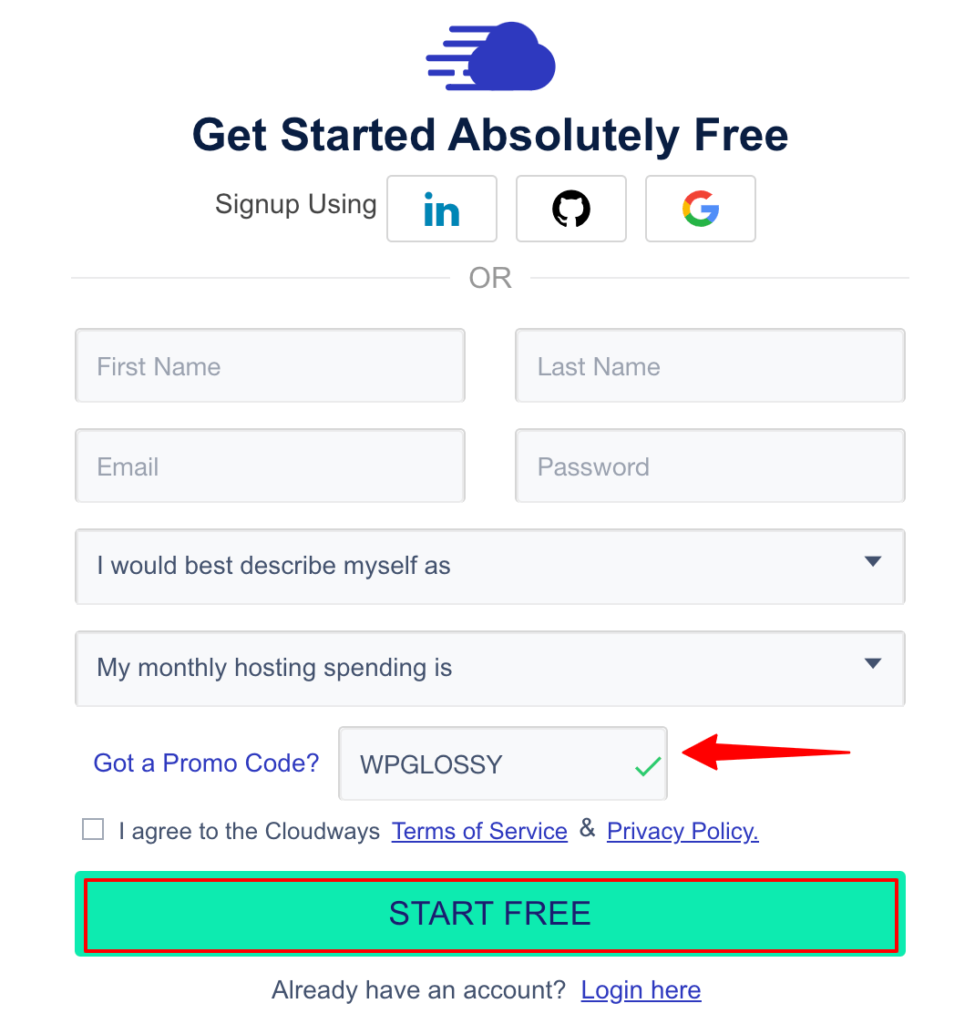 Step 2: You will enter your Cloudways account, and there you need to verify your phone number and email address.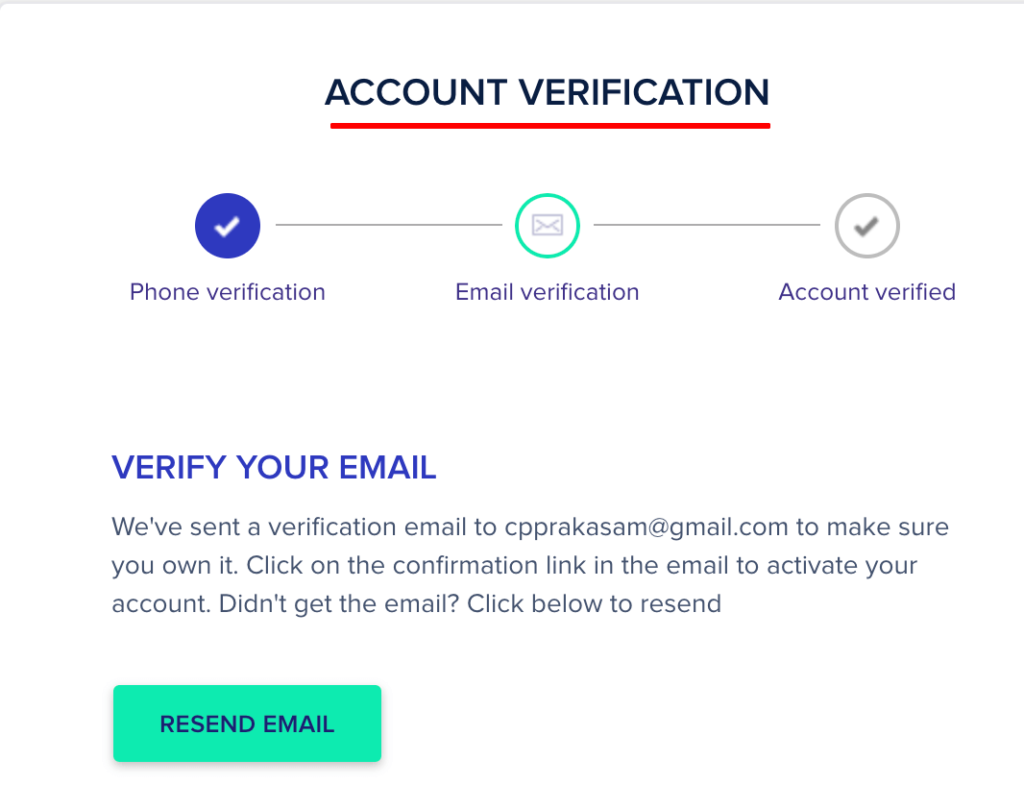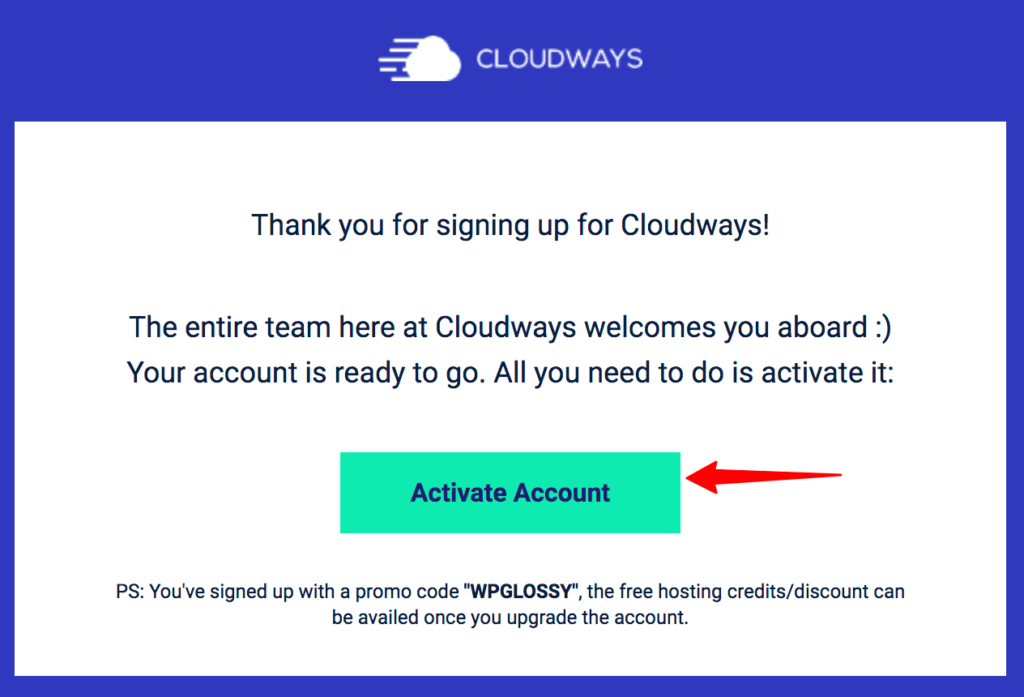 Step 3: After Phone and Email verification, go to the "Applications" on the Top Menu and click "Launch" to host the WordPress website on the DigitalOcean server.
Step 4: Now, you must select the WordPress version, Name your Application, Server, and Project (any name of your choice). Also, you have to choose the DigitalOcean server size and location.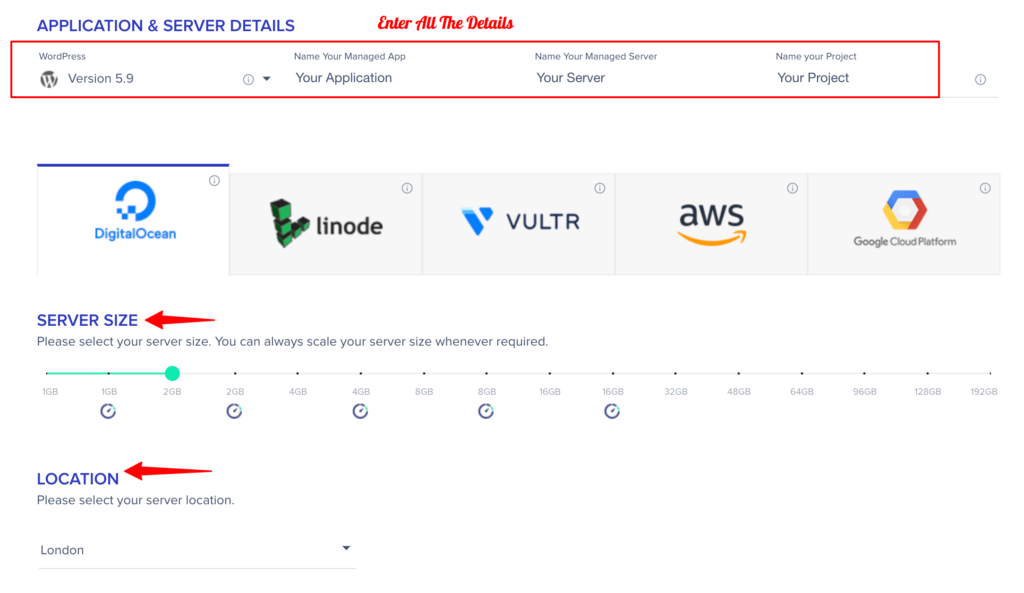 Here, you have several choices to pick the WordPress version, like the latest version, multisite version, clean version, and woocommerce version. You may prefer the suitable one for your business website.
After naming the server and choosing the WordPress version, fix the server size (like 1GB, 2GB, or more) depending on your site traffic and the nearest server located where your targeted audience lives.
Step 5: Click the "Launch Now" button and wait for a few minutes until Cloudways set up the DO server.

Step 6: After launching the server, go to "Applications" in the top menu and click your WordPress application.
Step 7: Go to Access Details > Admin Panel (shown in the below screenshot). You can see the default login URL of a WordPress website along with the login credentials.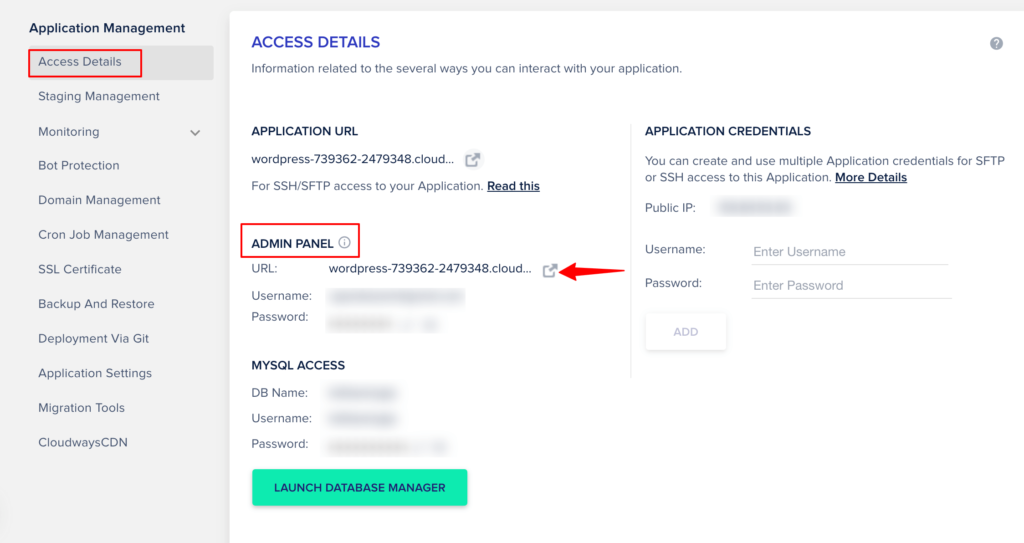 Hurray! We have successfully hosted the WordPress website on DigitalOcean server easily through Cloudways hosting.
Cloudways Application Management Dashboard
As you can see in the below screenshot, Cloudways hosting offers an easy-to-handle management dashboard for your applications. Like everything under one roof, controlling all the tasks from here is easy.
After hosting a WordPress site on DigitalOcean, take it live through the "Domain Management" tab settings by adding and pointing your domain to Cloudways hosting. It is simple to create a subdomain in Cloudways hosting.
You may also use the SSL certificate, CloudwaysCDN, Backup, Bot, monitoring, and other features from this section. If you need assistance, you may reach the technical experts anytime through live chat and get things fixed as early as possible.
Cloudways Pricing & Discount
After undergoing the features and step-by-step tutorial to install WordPress on DigitalOcean, it's time to look at the DO pricing plans in Cloudways hosting.
Here, you have four different pricing plans that include the DigitalOcean charges!
Here comes an exciting part for you, Cloudways Discount!
Yes, our exclusive readers will get the maximum concession of $30 free credits for all the plans. Use our Cloudways Promo Code – WPGLOSSY to claim the coupon offer and save some bucks.
Deploy WordPress On Digitalocean – FAQs
1. How Much Does It Cost To Host WordPress On DigitalOcean?
It costs $10 to set up WordPress on DigitaOcean with Cloudway's assistance. Higher Pricing plans with increased RAM & storage are also available at $22, $42, and $80.
2. Do You Need To Pay Separately For DigitalOcean In Cloudways?
No, you only have to pay a single monthly bill to Cloudways.
3. Can You Launch Multiple DO Server On Cloudways?
Yes, you can launch as many DigitalOcean servers through your Cloudways account.
4. Is It Possible To Scale Your DigitalOcean Server?
Yes! You can do the vertical scaling as per your traffic spikes through the settings preference- Server Management.
5. How To Launch A Fast WordPress On Digitalocean?
I suggest you pick the higher pricing plan and CDN to get the fast-loading website.
Wrapping Up The Guidelines To Host WordPress Website On DigitalOcean
DigitalOcean is an excellent web hosting; you can admire all the top-notch features that let your site shine bright! However, setting up your site is challenging if you are unfamiliar with the server admin tasks.
So, I recommend looking at Cloudways, a premium managed server service to host WordPress website on Digitalocean without hassle. You need to signup and launch your server quickly within a few clicks! Start the free trial now!