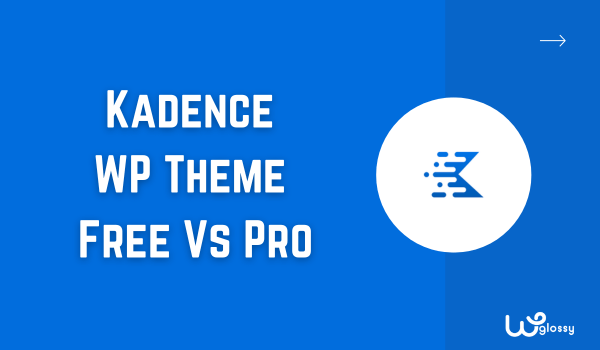 KadenceWP theme comes with both free as well pro versions. But are you in a dilemma about choosing which one? If that's the case, then you are in the right place. In this post, I'll be comparing the Kadence theme free vs pro, so you can make an informed decision about whether or not to upgrade.
A few months back, I upgraded one of my sites from the free to the premium version of the Kadence theme and was amazed by its flexibility and optimization of core web vitals. So I am sharing my experience with everyone looking for the answer to Kadence free vs pro – which theme version should I choose?
By the end of this comparison post, you will clearly understand what each version of the Kadence theme offers. Also, you will conclude whether purchasing the pro version is worth the investment. If you are searching for the best WordPress theme for your site, KadenceWP is an ideal choice! Let's get into the details!
Kadence theme free vs pro, What Is The Difference?
While the free version offers some features, the Pro version has additional features and benefits worth the investment. Let's look at the differences between the Kadence Pro Vs Free.
| | | |
| --- | --- | --- |
| Features | Kadence Free | Kadence Pro |
| Header & Footer Builder | No | Yes |
| Typography | Limited | Yes |
| Global Colours | Limited | Unlimited |
| Hooked Elements | Unavailable | Available |
| Custom Fonts | Unavailable | Available |
| Header Addons | Unavailable | Available |
| Header Layout | Limited | Unlimited |
| WooCommerce integration | Unavailable | Available |
| Ultimate Menu | Unavailable | Available |
| Support and Updates | Unavailable | Available |
So before discussing the reasons for upgrading to the Premium version of the Kadence theme, let me briefly explain the comparison to clarify things.
As Kadence is a freemium theme, means you can use the accessible theme version on your sites, but it will be limited to specific features only, as listed:
Global Colours
Branding
Typography
Header Layout
Page Layout
Footer Layout
So, the free Kadence WordPress theme has restricted qualities!
Yes!
1. When building your website, the Kadence theme free version provides a range of features to customize as per your need. However, advanced designs like custom fonts and header addons are only available with the Pro version.
2. While the Kadence theme offers essential WooCommerce integration, advanced features like custom checkout pages and product image galleries are only available with the Paid version.
3. With a free version, you can't be able to remove the white labeling, but Kadence pro version offers an option to draw any branding from the theme and customize it with your branding.
4. To organize your content without confusing visitors suitably, Kadence Pro offers advanced mega menu functionality. However, do basic features of the menu with the Free version.
I hope you have understood the limitations of the Kadence Free version! Now, let's look deeper at the paid qualities of the KadenceWP theme.
Kadence Free Theme Vs Premium – Which Theme Version Should You Use?
Let me tell you some compelling reasons to consider purchasing the Kadence Pro theme for your business website.
Kadence pro version offers a range of valuable features and options that can enhance your website's functionality and design.
Let's look at the features the Premium version provides that are unseen in the free theme package.
1. Header & Footer Builder
The paid version of the KadenceWP theme offers an advanced Header & Footer builder with an easy-to-use, drag-drop interface. Let's look at the settings options that help us to design an attractive header and footer for your business websites.
Header Builder
This fastest WordPress theme lets you add more than ten elements to the site header; hence, you can build a personalized header for your business branding. While designing the Header, watch the changes live in the native WordPress editor.
Customizing the Font, Color, Background, Social Icons, Drop down menu, and more in your Header is easy. You may also use the Transparent & Sticky Header provided in the custom layouts to stand out from the crowd. View the header builder settings.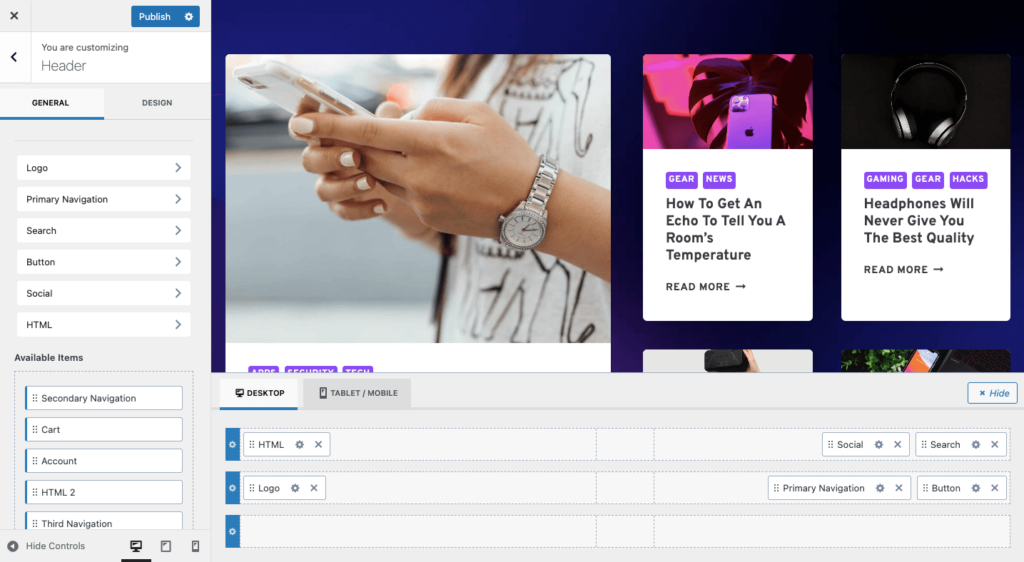 Footer Builder
Like Kadence Header Builder, Footer Builder has easy settings options to design your footer according to your requirements. Adding helpful information through the Footer widgets makes your audience stay long on your site, through which you can reduce your bounce rate, which in turn helps you get higher Google rankings.
Look at the setting preferences of Kadence Footer Builder!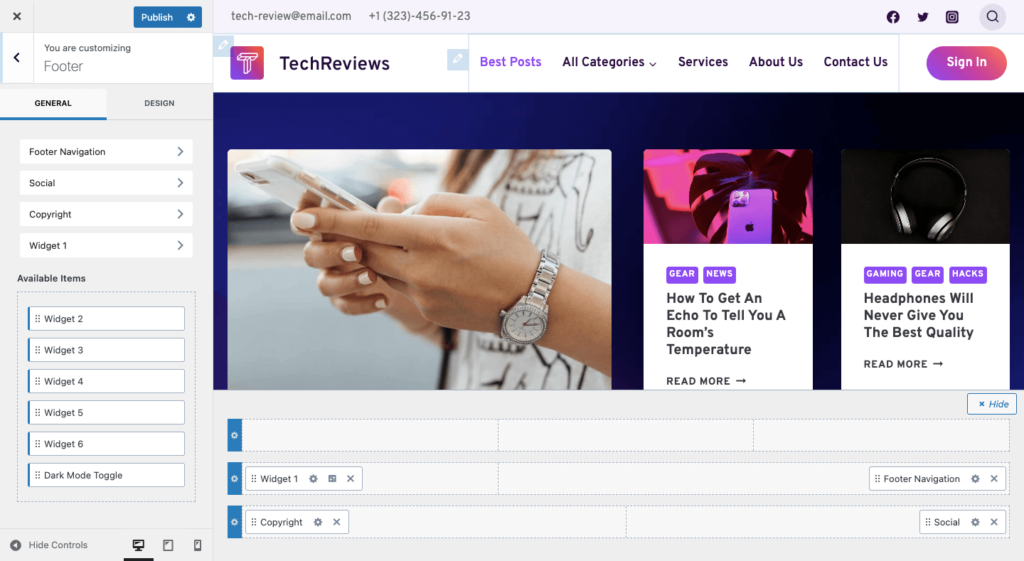 2. Header Addons
While the free version offers only seven elements that can be used while customizing your Header but with the Pro version, you get access to extra 20 features.
These add-ons will surely enhance the user experience by providing quick access to some features like:
Search bar: This allows visitors to search for specific content or pages on the website. Customize this search bar style and location to fit your site design well.
Social media icons: Pro version allows you to add icons that will make your visitors find and follow your social media profiles and become connected visitors. Customize the design and location with very ease.
Contact info: With the Kadence Pro version, you can easily add your contact information, allowing visitors to contact you. This is the best method to gain the trust of the visitors.
HTML option: If you want to add any custom HTML code in your Header, easily do it with the Pro version of Kadence. This is useful for adding custom scripts, widgets, etc.
Account icon: Kadence Pro offers an account icon feature for visitors to log in or sign up on your website. This feature is significant for sites requiring users to log in to access the content.
Toggle with a slide-out panel: Use this feature to add content that can be toggled on and off. This is useful for adding additional content without cluttering the page.

3. Hooked Elements
This feature allows you to add custom content to your website without editing your theme's core files. This is useful for adding custom code, banners, or other content to web pages.
Custom content can be easily created using this functionality and will be pretty attractive to your visitors like:
Before or after the Header
Before or after the content
Before or after the footer
An entire site
Banner
Special offers
Page disclosure etc.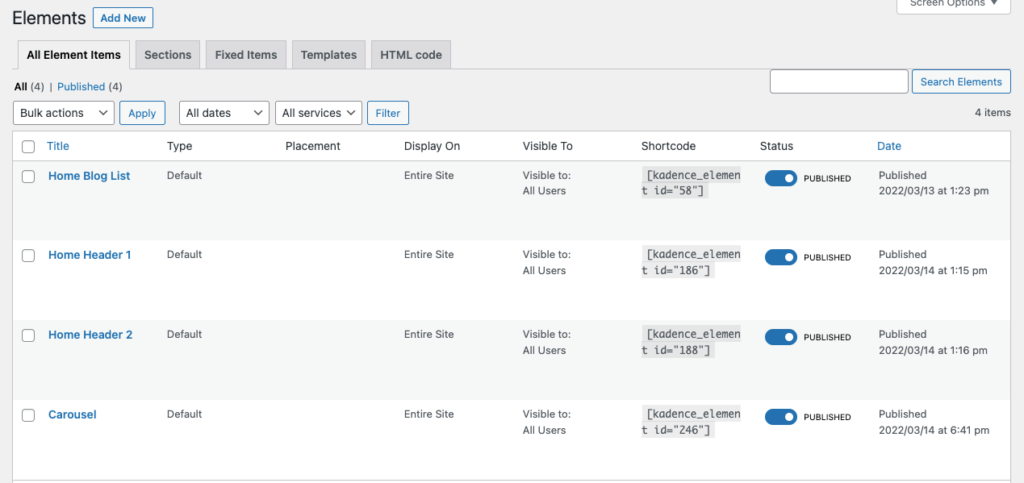 4. Ultimate Menu
This feature allows you to create a fully responsive menu for your website. With this functionality, you may customize your navigation menu to your needs.
For example:
Including mega menus
Sticky options
Custom icons
Customizable for different types of devices
Multi-column dropdowns
5. Header/Footer Scripts
With the pro version of Kadence, add custom scripts to the Header or footer without hampering the theme core code or using an extra plugin.
This is extremely important for adding features like:
Tracking codes
Google Analytics
Header/Footer scripts
Other custom codes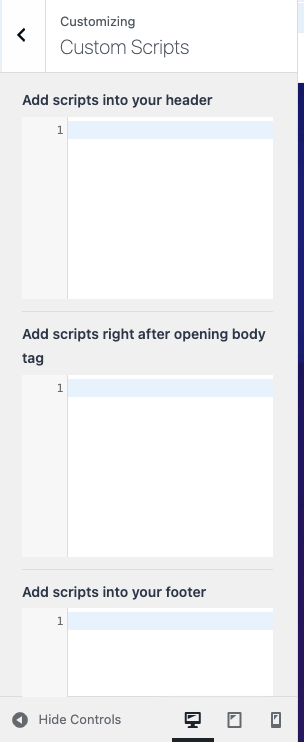 6. WooCommerce Addon
If you have an e-commerce website, then this addon is essential. This premium feature provides additional options to customize the e-commerce website and enhance customers' shopping experience.
Auto-Open Side Cart feature: This automatically opens the cart sidebar when a product is added, thus reducing the number of steps and increasing the chance of a conversion.
Shop Toggle Widget Area: This allows you to add additional widgets or content to your shop page to enhance functionality.
Custom Shop page built with blocks: This gives more control in your hand of the appearance or design of your brand. You can easily create a custom shop page with style and layout preferences.
Ajax Add to cart for single product page: This provides the best user experience where users can add products to their cart without any need to navigate away from the current page.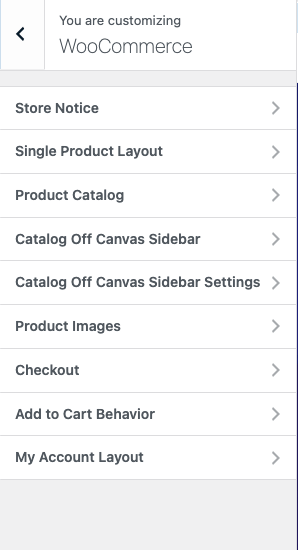 7. Infinite scroll
You may wonder when you visit the news websites where you scroll infinitely; even after that, it shows no sign of ending.
So this feature allows visitors to scroll through your website content without clicking the next page button.
Kadence Pro offers to customize the number of posts to display on a single page and add a loading animation.
8. Color palette switch (dark mode)
This feature is quite trending; toggle between dark and light modes everywhere. It's an additional feature to enhance the customer experience on your website, where users can easily switch between dark and light elements.
You can't find this feature in other alternatives available in the market, like Astra, Generatepress, or OceanWP.
9. support and updates
With the Kadence Pro, you get access to 1-year support and updates from the team. If you encounter any issues with using the theme, functionality, or any error Kadence team is there to help you.
Also, you will receive all updates or new releases and features added by Kadence in a year, ensuring your web asset runs up-to-date and has the latest features.
FAQs on Kadence Free Vs Pro Version
1. Is Kadence Free Theme good enough for a beginner?
→ Yes, if you want to create a simple and clean website without much functionality, it's the best theme for beginners. But if you want more features, then you need to consider upgrading to the Pro version.
2. How much does Kadence Premium Theme cost?
→ The Kadence Premium theme costs $59/per 1st year for an unlimited website license, which includes one year of support and updates. And it costs $79 annually if you renew next year.
3. Is Kadence SEO optimized?
→ Yes, Kadence is optimized to be SEO-friendly and includes features like optimized HTML and schema Markup. It is a pretty light theme and offers a good loading speed.
4. Is the Kadence theme device responsive?
→ Yes, the Kadence theme is developed using mobile, Tablet, and PC device responsiveness. It can be integrated with many page builders, such as Elementor, for designing.
5. Which theme is better: Generatepress vs Kadence?
→ Both themes are in the market, prevalent, and known for their unique features. GeneratePress is known for its lightweight and speed, and Kadence offers more customization features and design control to build engaging sites for high conversions. You must check the GeneratePress Free Vs Paid comparison for a better understanding.  
Wrapping Up The Comparison Kadence Theme Free Vs Pro
Kadence theme is an excellent choice for those who need a fully customizable and feature-rich WordPress theme. It is a versatile option for WordPress users with more than 200,000 active installations and is known for its top-notch features to take your site to the next level.
The Free Kadence theme is a good option for entering a digital world. But if you are an experienced webpreneur, you must upgrade to the Kadence Pro version. I'm sure you will love customizing using it, as per my experience.
I have more than ten years of experience designing websites and dealing with theme customization; I felt that the settings options in the Kadence Pro theme are more user-friendly and allow flexibility in creating sites with user experience and design.
The advanced features can save time and provide a seamless WordPress design experience. Through this detailed comparison of Kadence theme Free Vs Pro, I had an opportunity to explain the design options and customization features to conclude Kadence Pro is the best.