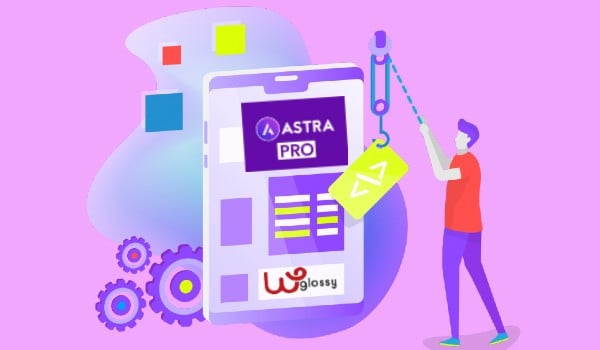 Are you in the misperception about whether to buy the Astra Pro version or not, and have you arrived here?
Well, you are in the exact place to understand the differences between Astra's pro and free versions.
A few months back, I purchased the premium version of WPAstra to design our niche blog since it boasts optimized codes and requires very few resources (in KB). I got impressed with its sleekness and useful features.
So, I wanted to share those sterling qualities for the one looking for the answer to the question – Astra Pro Vs Free, which theme version should I get?
Since I'm utilizing the upgraded version of the Astra theme, I can tell whether its paid version is worth buying!
Let's get into the details!
Astra Pro And Free Theme, What Is The Difference?
No doubt, Astra is one of the fast-loading WordPress themes that makes your site load blazing fast!
Let's quickly look at the difference between Astra Pro and the free version.
| | | |
| --- | --- | --- |
| | | |
| | | |
| Several Types Of Site & Blog Layouts | | |
| | | |
| | | |
| | | |
| | | |
| Blog Structure Control & Infinite Loading | | |
| | | |
Before explaining the reasons for upgrading to the Astra Pro version, let me explain the comparison crisply and briefly so that you can understand things better!
The following features are limited in Astra free version
Design Options
Site & Blog Layouts
WooCommerce options
Custom layouts
Gutenberg Blocks Compatibility
So, the free version of the Astra WordPress theme has restricted qualities!
Yes!
1. When you want to build a unique website or blog for your business brand, it is impossible as you can't play with the design preferences to get a personalized website with a unique header, footer, and page layout.
2. Let's assume that you are an affiliate marketer and must emphasize the user experience and Call-To-action. You cannot build a professional site that catches the readers' attention and makes them respond to your CTA.
3. If you want to start your online store website by displaying the products precisely, it would be challenging to do attractively because you don't get the WooCommerce features to build a successful eStore.
4. If you want to create a beautiful website to offer your online course, you can't integrate the learning management system (LMS) and provide a better learning experience for your audience.
I hope you understand the limitations of Astra's free version!
Astra Pro Vs Free – Which Theme Version Should You Use?
Let me tell you some valid reasons for buying the Astra pro theme for your business site.
Look at the following options in the premium theme version, and let me explain them one-by-one.
1. Exceptional Site Layouts
The site layout is important for usability!
How to design an engaging business site – It's a million-dollar question!
You can gain trust with the clean and functional layouts of the Astra Pro theme. Make navigation easy to follow, use precise call-to-actions, and include easy-to-read fonts through the four following high-quality layouts.
1. Boxed – Feature the primary content through boxed layout and differentiate it from the other content that has a sidebar with widgets.
2. Full Width – As the name implies, the content is managed by the container width and yes, use the entire width for the primary content.
3. Padded – Full-width layout with extra padding options across the website edges. This layout makes it easy to add the margins for an improved look.
4. Fluid – Stretch the website till the screen end; Span the content across the entire browser on all screen sizes.
2. Custom Layouts
Showcasing your brand through custom design elements is a nice strategy that helps you to stand out from the competition.
You may build the custom Header and Footer with the best page builder tool, like Elementor and enable them on your site or specific pages.
This WordPress super-fast theme gives 3 different options for the Header: Stick, Shink & Stick-on, and Stick & Stick-on for the Footer layout.
Likewise, you may replace the traditional 404 page with a custom-built page and disable primary header and footer bar.
Megamenu is also available here to make your design more personalized and segregate the topics for extreme clarity.
3. WooCommerce Features
Do you want to create your professional eStore to increase sales and turnover?
Astra Pro has the below remarkable features for the eCommerce site owners and lets them run successful online stores!
Quick View – Visitors can view the close look of the product without opening in a separate page.
Sales Style – To nudge the audience to make quick purchases, the sales details can be made smart.
Dropdown Cart – The users can see the products added to the cart, and they may add one through it.
Grid Settings – You could stunningly showcase the products through the Grid Layout.
Off-Canvas Sidebar – To prevent the deviation in the shop page, make the sidebar remains out of the screen and can be triggered with the help of a button or link.
Without a single line of coding addition or edition, Astra theme lets you build a fast-loading, high-converting eCommerce store and provides the best shopping experience for your site visitors.
4. Blog Layouts
The blog page would build trust between the business and the visitors because you could clearly tell what your business can do for them.
Also, a blog is good for attracting new clients and best for SEO, with which reaching the target audience is super easy!
The premium version of Astra has excellent features to customize blog layouts! They are
You can design the blog page through Grid, List, or Masonry layouts.
It is possible to highlight your first post so that it would catch more eyeballs and turn trendy.
Moreover, the Date box, Excerpt count for the summary, Post pagination, and Infinite loading features can be displayed.
Out of all, manage the appearance of individual posts and control the blog structure by placing the elements in your preferred order.
5. Header Options
The Header is one of the key elements of the website. Would it motivate your readers to learn more about your brand?
Astra Premium has several in-built header layouts!
Placing a header above and below the primary header is a notable feature of this fantastic WordPress theme. Moreover, you may make
Mobile Headers – To customize the site header with a logo, menu, and color for mobile gadgets.
Page Headers – More feasible to set up the custom page header with specific rules for particular pages & posts.
Sticky Headers – Stick your site header so that your readers will see it even when they scroll the down the page
Apart from these Header choices, Astra provides the "Above & Below Header Content" feature to manage the content within the above & below header through HTML or shortcode, widgets, or plain text.
Moreover, you can build attractive site headers with the help of Astra header builder to boost your brand visibility.
6. Spacing Control
For extreme user experience, it is better to have enough space between the elements to relax your readers' eyes.
The Spacing Addon of Astra is an outstanding one that allows you to adjust the spacing in the Header, Sidebar, Footer, and blog page (Post inside & outside space) of your WordPress site.
You may add padding around the pagination options from all sides.
Besides, adding padding and margin for the individual post from all sides is possible with this best WordPress theme. The same can be done for Header and Footer as well.
7. Scroll To Top
Allowing the readers to smoothly scroll back to the top of the page without scrolling the mouse through loads of content is an excellent feature of the theme that supports the user experience.
And yes, Astra has this feature to get into the action on longer pages. The scroll icon can be customized through size, hover & background color, and radius. You can also change the icon of your choice.
8. Footer Widgets
Like the Header, the Footer is also a crucial part of the website, which is being used to their full potential nowadays! It is the final area to grab the readers' attention and gently push them to do something for your business development.
Footer customization can be made fabulous with the Astra theme.
You can add columns and widgets to the Footer layout and make it attractive. Also, include the Text, HTML code, and Shortcodes to the flexible Footer layouts.
9. Support
When I desire to use the pro settings and do in-depth customization for my site layouts to have the best user experience and be search-engine friendly, the video tutorials and in-depth articles of Astra always come in handy in setting up things.
Moreover, their customer support team is highly responsive, and they are easily reachable by email communication. I don't have any bitter experience with them as they work round the clock and are well supported.
10. Color & Typography Settings
To make a successful website, you must use the right color combinations and typographic components to entice your visitors.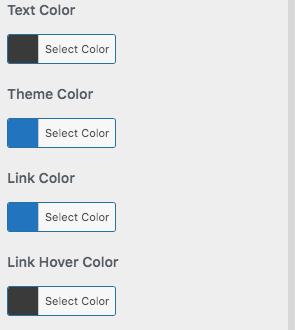 I admit that the free version of Astra has essential color and typography settings; however, when you require specific Google fonts and complete control of color & background to manage every section carefully, you must move to the higher version of Astra.
The Astra Pro version offers better typography, Google fonts, and color preferences.
11. Learning Management System Integration
The learning management system helps you to organize the content and gives unlimited access to the learning materials. You can also extend the course level comfortably.
Astra Pro is fully compatible with LifterLMS & LearnDash plugins and provides styling options. Moreover, it gives distraction-free learning and checkout for your students.
So, if you want to buy a super-fast WordPress theme with more controls for the design of course content, then Astra Pro is the ideal choice.
You can build your online course with Elegant design and provide a great learning experience for the buyers. And for you, get a conversion-oriented site for your valuable web course now!
FAQ – Astra Pro WordPress Theme
How much does Astra Pro cost?
Astra Pro pricing is simple and affordable! It offers unlimited website usage with 20+ free starter templates. You can grab the deal @ $41 for one year and a lifetime deal for $249.
How do I activate my Astra Pro?
First, install the free theme of Astra and download the Pro plugin. When you purchase, get the activation code to enter and use the premium version.
How do I build a WordPress site with Astra & Elementor?
Astra WordPress Theme is fully compatible with the Elementor page builder. Install both plugins and design your business site from scratch professionally.
Astra Pro Or Free – Which Theme Version Should You Use For Your WordPress?
Astra theme free or Pro is a commonly asked question by digital entrepreneurs. I'm using this theme for my WordPress sites so that I can tell you the best suggestion.
Astra is the fastest-growing WordPress theme that offers unparalleled performance through its accessibility options, SEO-friendly markup, and super-fast performance. As this template is made for page builders like Elementor, you can easily change the design without any coding knowledge.
Even though it has essential features in its free version, getting the paid version of Astra is a wiser choice! You will get advanced features and functionalities through the Astra Pro addon to build a brandable website from scratch.
Through my theme design experience, I would say that the setting options of Astra Pro are more comfortable to work with and allows me to create the site of my choice with UX and UI focus.
Its exclusive features can save time, and you will undoubtedly get a painless WordPress design experience.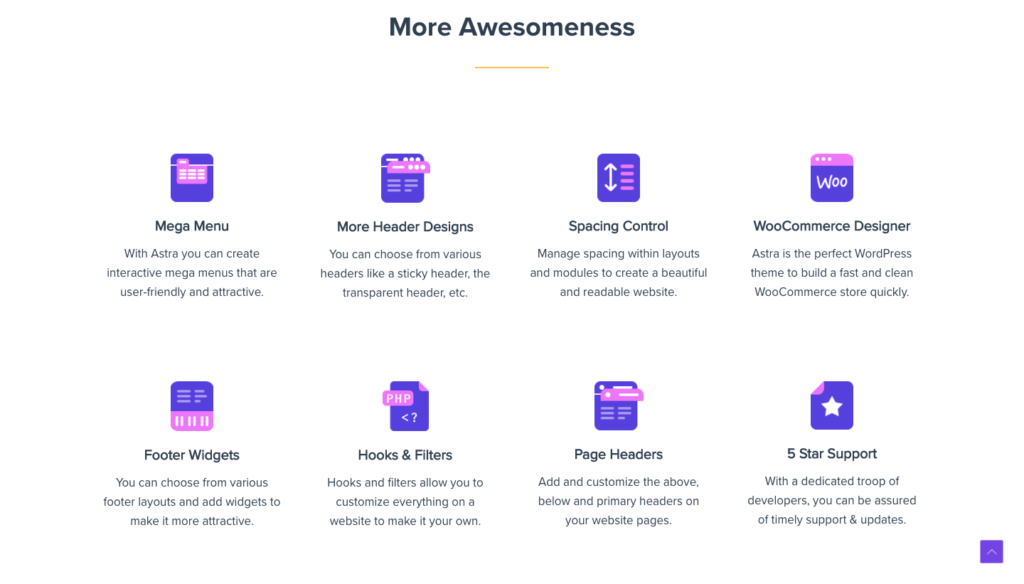 So, my final wordings are
If you are a beginner in online business, digital marketing, or blogging, download Astra Free Theme from WordPress repository to create a super-fast site.
Suppose you are an intermediate and expert webpreneur who needs a lightning-fast customizable theme; you should get the Astra Pro version to make gorgeous websites with custom layouts that could get you loyal readers and maximum conversions.