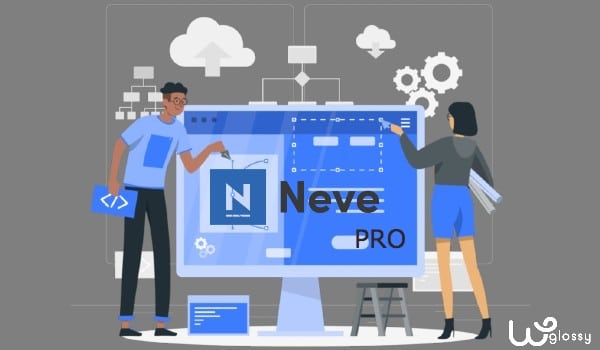 So, you are confused about buying the pro version of the Neve theme or not. Well, this in-depth Neve Pro Vs Free comparison would help you pick the right choice to design your business website.
Let's begin!
The fast loading and lightweight WordPress themes are now available in the marketplace to better the business websites' performance. The Neve WordPress theme with Page builder makes it easy to construct a website for business applications.
Many WordPress themes available with jQuery can slow down the page load time. The Neve theme comes with a No jQuery script and uses Vanilla JavaScript for faster web page loading. Neve is a lightweight theme with no sacrifice in theme performance for WordPress websites.
Besides, nowadays the mobile users are growing rapidly. For easy mobile accessibility, the Neve theme uses Accelerated mobile pages with responsive design. These qualities of the Neve WordPress theme make us use it for our business websites. The Neve theme is available as free as well as paid version.
You might have a little confusion over choosing the Free or Pro version of the Neve theme for your website. As I said earlier, it is the right place to identify the differences between the free and Pro version and choose the suitable theme for your business applications.
Difference between Neve Pro & Free WordPress Theme
Neve free version has limited features. However, apart from its optimized code quality, Speed, Weight, Layout, and SEO performances, the theme has booster add-ons available for the extended performance in Neve Pro Version.
Quick comparison of Neve Pro Vs Free theme
The Neve Free Version has the following features
Custom design for Header and Footer with logo change, copyright change
Website Layout options like container and sidebar settings
Background colours and typography settings for headings, post and excerpts
WooCommerse site setup options with Store page, Product catalog, Checkout settings and Single product setup with limited options
Import starter sites from template cloud with Elementor, Beaver and Brizy builder
SEO ready theme structure with optimized theme codes
Reliable theme upgrades and support
Why Do we need the Neve Pro version?
The Free version of the Neve theme has some restricted access to its features. To get full access, we need to upgrade the Neve paid version.
For eCommerce websites, the free version doesn't have the new WooCommerce online store with full features. However, it has been available with Neve WooCommerce booster in the Pro version.
Neve Free Version doesn't have advanced styling options for headers and Menu with transparent and preset options, and to add multiple Header components, we should go with the pro version.
Neve has integrations with Page builders like Elementor, Divi, etc., for starter sites implementation. Its extended features like content protection and animation but these qualities are restricted in the free version.
There are 300+ readymade ready-to-use websites available in this fast loading theme and much more new designs added every month these access has been limited in Neve Free Version.
Neve Free Vs Pro – Which Theme Version should you Use?
Here are some important reasons to choose Neve Paid over Free Version.
First, the pro version of Neve is fully customizable with many flexible integration options for design and web content editing. This quality makes Neve a flexible one for freelancers and designers to implement their own to their clients.
Now we will see the pro version features one by one.
1. Exceptional Site Layouts
The premium version of the Neve theme has a site layout with two main options Full-width and contained layout. We can adjust these options to look our site awesome. Neve pro version integrates many page builders like Elementor, Brizy, Beaver Builder, Visual Composer, and Divi page Builder for layout design.
By using these page builders, the new design can be constructed with full-width and contained Layouts options. We will get full control over the design and style of the layout using design options and typography.
Neve is a developer-friendly theme with multiple layout designs and is more likely to construct one-page websites as well.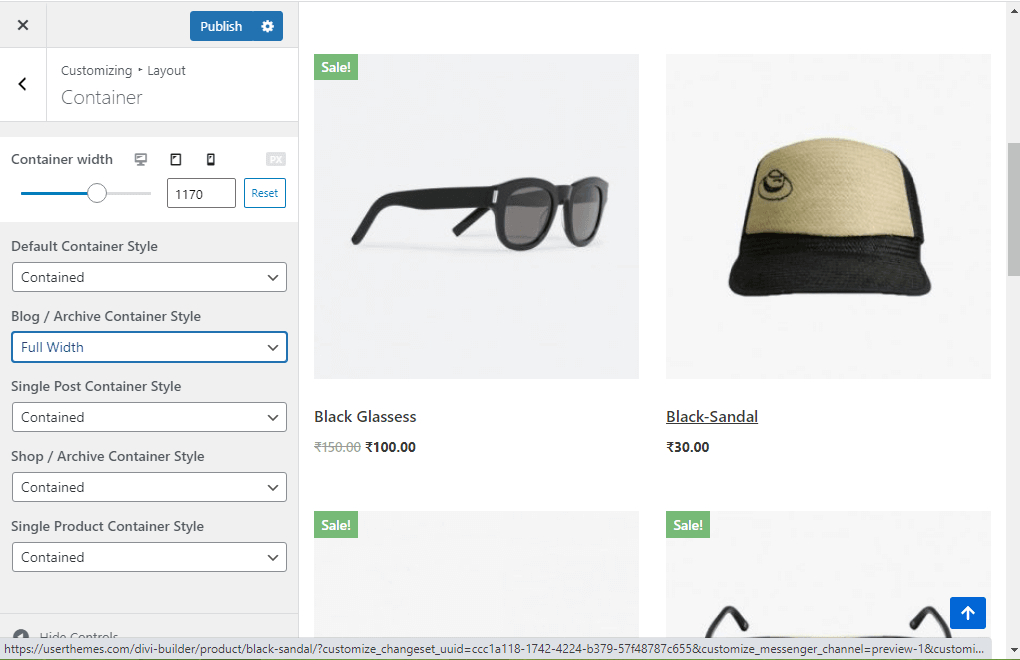 Multiple predesign websites are available for business, eCommerce, entertainment, fashion, and education in Neve collections. Just set it up within 5 minutes for the new business environment. In the pro version, new designs are added with every update.
2. Custom Layouts
This superfast loading theme lets us create a custom header, footer, and Individual layouts by adding new code to the corresponding layout section. Hook locations can do it.
The 404 pages can also be customized using this layout. We may also add the style for the custom footer and header to the header section of the website.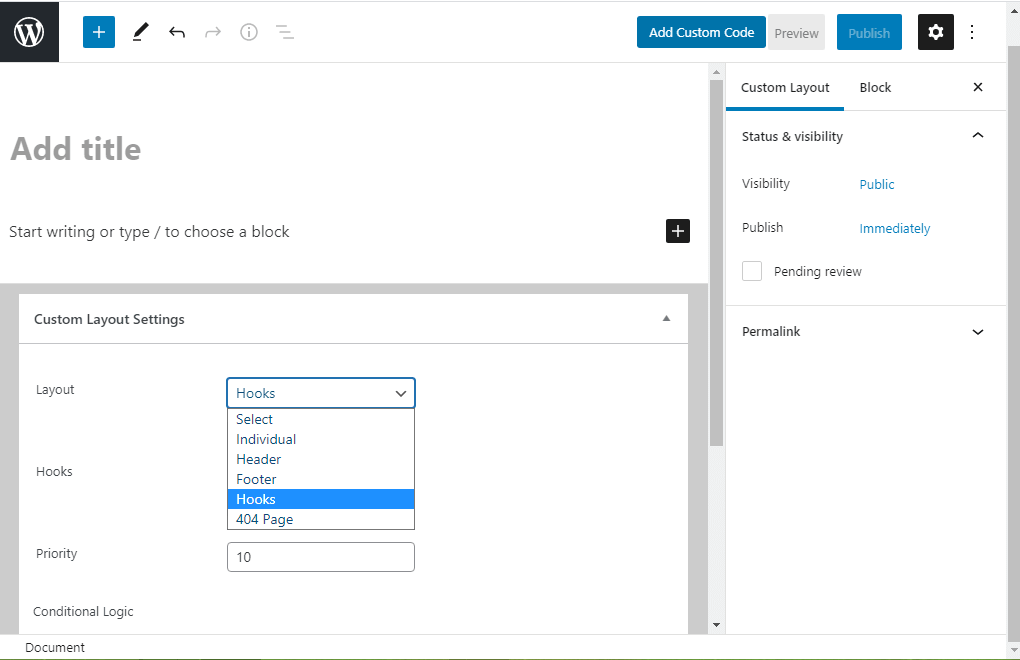 We can also customize the content layout by add spacing like padding and margin using advanced CSS styles. Besides, it is easy to split the content layout into multiple columns for sidebars widgets and post with comments by adding a custom layout code to the individual page. Every layout element can be styled and designed differently by adding CSS.
3. WooCommerce Booster Add-on
Neve Pro version has WooCommerce Booster integration to design online stores. In addition, it has multiple starter sites for WooCommerce stores and allows us to import a readymade website design for online stores in few minutes.
The single product pages and product store pages can be customized using Divi or Elementor page builder in the paid version of Neve theme. In addition, we can customize a page layout, product card, Card Image, card content, sale tag, and category card with typography settings on shop pages.
WooCommerce Booster is used to construct single product pages, Cart page, and Checkout page with typography styles and permit us to set up Product images, Card views, wishlist, cord contests, and reviews using WooCommerce modules.
4. Blog Layout Booster
Blog booster add-on used to make your blogging experience in a new way by setting up a blog homepage layout with post arrangements. The post title, thumbnail, and excerpts can be arranged in different ways using the Grid layout.
This Grid layout is used to choose the column used in the blog pages for content and sidebars arrangement.
It is possible to order the post Meta and Meta contents on the home page by drag and drop methods. Moreover, you can easily change the order of the Metas like author, date, tag, navigation, category, and comments post pages by drag & drop and also set up the post list order of the blog by publication or date of modification.
5. Header Booster
The Neve theme has header builder options with multiple header components. For example, add search form, HTML scripts, Menu items, and contacts to the header area. And also add social icons, Breadcrumbs with advanced styling options in header customization.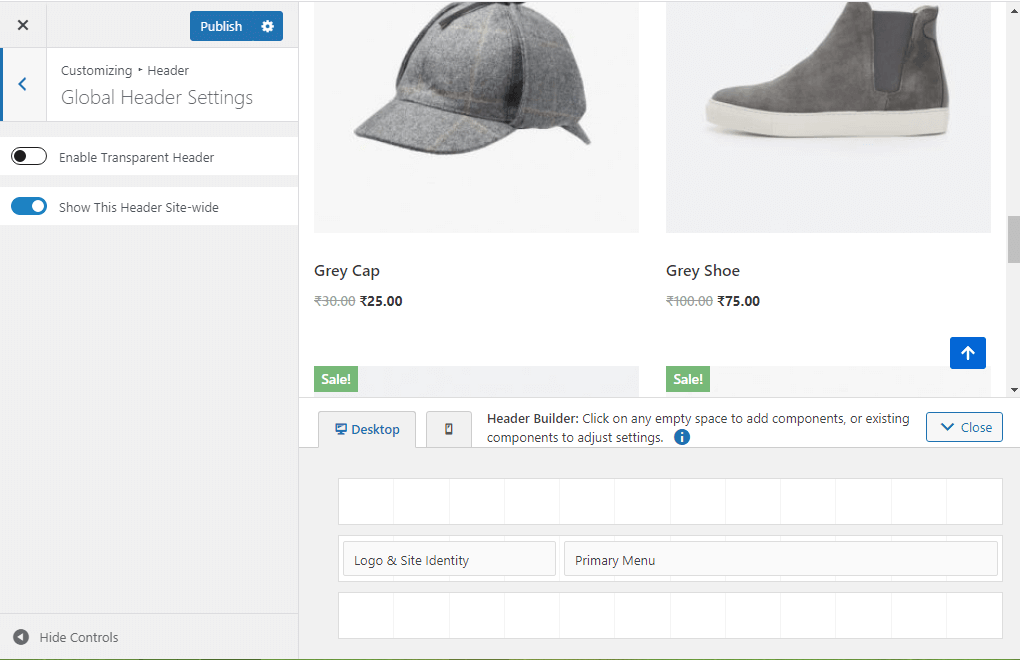 We can design the mobile header with an optimized, responsive mobile page with a page header builder. Accelerating the mobile page speed with mobile-friendly designs is an added advantage. Sticky and transparent header and Menu can be designed using a header booster.
6. Elementor Booster
Elementor booster used modules for content protection, new widgets, animations, and table usage in theme designs. In addition, it has powerful add-ons and templates with one-click installation.
The Elementor has several ready to import websites with its cloud templates section and hence you can choose the right one for your business website and implement it in few clicks.
The Elementor booster can be useful to design one-page websites and interactive pages in our business websites with page builders. It uses flip cards, review boxes, social shares, typed headlines, team members, banners, content switchers, and custom fields widgets for WordPress websites.
7. Scroll to Top
The Scroll to Top function is available in the Neve premium version. It can be useful for the readers to navigate the right place of the website by visiting the primary Menu during the long page reading.
The reader can go to the top of the header from any portion of the website with just a click in Scroll to the top button available on the website. This feature is really helpful for long web pages that have descriptive type information.
You can set up Scroll to the top button right or left side of the site. Also, customize the button label & offset and may hide it on mobile devices as well.
The Neve Theme has drag and drop designs for footer options. For example, we can add copyright and privacy information in the footer by drag and drop methods. Also, style and design the footer widgets using page editors like Elementor and Divi.
Adjust the footer into many columns and add styles to each column using widgets. It can be useful to add contact maps by shortcode or HTML scripts. Good footer information and its stunning design would please your customers.
9. Support
Neve Support has engineers who can help the entire customer with their compliments. In addition, its Support System has different modes such as email, live chat, docs, video, etc.
It has a Large Knowledgebase to solve the issues by itself.
Neve support has 200+ video tutorials for setup and design
The Neve support has 300+ Product documents for support
They have priority support for premium customers.
10. White Label and Rollback updates
The Neve paid version has a White label option for developers and freelancers. They can customize and implement their design for their clients using Neve Pro with booster add-ons. So it is a developer and freelancer-friendly theme.
The Rollback function is useful for easily switching the previous version of the Neve theme from the current version. Without affecting the theme performance and any breakage in the theme function, just switch to the old version if the new version is not satisfied.
The old version switch compatibility will check every update to avoid the theme function breakage. And Neve provides Eyepatch service for detecting compatibility issues and solves them with its support engineers.
FAQ – the Neve Pro WordPress Theme
Is Neve pro faster for WordPress Websites?
Yes, The Neve has NO jQuery in its design and theme functions. Instead, it uses Vanilla JavaScript for faster performance. The optimized source code has just 28KB with WordPress installs. It makes Less than 1 sec load a website.
How Much Neve Pro Theme Cost?
The Neve Pro has two Licenses as annual and Lifetime, with three different plans personal, business and agency, for different purposes. The personal plan has one year license at rs 4499.
Is the Neve Premium theme has SEO support?
Yes. The Neve Theme has SEO friendly structure with clean and optimized source code for lighting faster websites. The accelerated mobile pages can be useful in faster loading at google mobile search.
Is Neve a pro theme element has many languages support?
Yes, the Neve Paid theme has multiple language support. In addition, we can translate every element in the theme to another language with free and premium plugins.
Other Pro Vs Free Theme Comparisons
Like Neve Free Vs Pro comparison, you may check other theme battles
The Neve Pro Vs Free – which theme version should we use in WordPress?
Through this detailed Neve Pro Vs Free comparison, I would recommend the Neve premium theme for WordPress websites for the following reasons.
Generally, WordPress Websites need faster page loading and easy Content navigation. The Neve theme is a lightweight theme with No jQuery in its source code makes it faster to load.
It has a good SEO-friendly theme structure with clean, optimized source code for crawling and indexing in search engines. The accelerated mobile page with responsive design helps the webpage to rank higher in mobile searches.
Header boosters are used to handle multiple HTML scripts for tracking and analytics of web pages. We can also add advanced CSS styling for an awesome look and feel. The Breadcrumb is used for easier navigation of content with Scroll to top functions.
80+ ready to import starter sites used to create different business websites in less than five minutes and also design custom layouts using Elementor page builder integration. It is one of the best Elementor compatible WordPress themes with a wide range of customization.
Full integration with Gutenberg with visual composer and beaver builder can make WordPress post edit and publishing a lot easier with The Neve theme.
Faster support with multiple modes and sources makes the reliability of the theme. The safe-upgrade and Rollback add more value to WordPress websites.
So I would strongly recommend the Neve Premium Than free version for the business websites. So, are you ready to buy the Neve Pro theme?