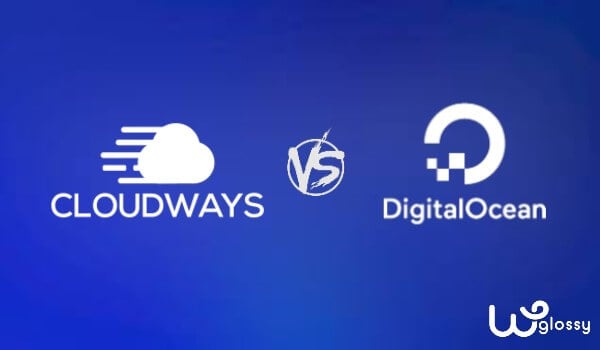 Cloudways vs DigitalOcean. Which would be the best hosting service you should get for yourself in 2020?
This is undoubtedly something that you would need to address!
Specifically, if you want to get a new hosting service, then it makes no sense that you end up having the wrong option for yourself!
Being a full-time blogger myself, I get the perfect opportunity to handle several websites, and well, I have had the chance to try almost all the well-known hosts on the internet these days.
However, I don't have a technical brain and yes, I always afraid of handling complex technical tasks at the server-side. With the help of my co-founder, Sakthi (such a great guy who has the ability to handle the hosting technicalities), I have hosted my niche blog on Digital Ocean.
This blog, wpglossy is hosted on Cloudways, and it's pretty easy to manage the things since it is a managed cloud hosting type!
Hence, we have decided to write the comparison – Cloudways Vs DigitalOcean to make things clear and it would help you with a better perspective to buy a suitable one.
First you should understand,
You can use the DigitalOcean in the Cloudways hosting; the price is the only difference.
Cloudways is not operating the hosting servers. It is a managed hosting service that helps the site owners to get peace of mind by handling the back-end tasks.
Cloudways has an easy-to-use interface that is suitable for non-tech savvy users and beginners.
You need to possess the technical skills to launch and use the DigitalOcean server.
Without further ado, let's begin the battle – DigitalOcean Vs Cloudways
If you don't have time to read the in-depth details and want to pick the right one immediately, then look at the table!
Cloudways Vs DigitalOcean – Quick Comparison
| | | |
| --- | --- | --- |
| | | |
| | | |
| | | |
| | | |
| | | |
| Managed Security & Backup | | |
| Account Management Dashboard | | |
| | | |
| | | |
| | | |
| | | |
| | | |
| | | |
| | | |
Why Cloudways Instead Of DigitalOcean?
So, from the above comparison table, it's crystal clear that you should go for Cloudways for the following reasons.
Highly Secured – Cloudways offer managed security with dedicated firewalls and free auto-renewal SSL certificate. This managed cloud hosting provides automatic backup as well.
Superfast Performance – This affordable cloud hosting server boasts SSD servers, Built-in advanced cache, CDN, and optimized stack for 10X speed.
Server Management – You don't need to worry about the painful server management tasks as the support team takes care of DNS management, application management, site migration, and server monitoring.
Customer Support – You can reach Cloudways support at any time. The knowledgeable team is available 24 x 7 on Live chat and Ticketing.
In simple words, I would say you will get complete peace of mind with Cloudways because the company handles all the technicalities for you. Just be relaxed and focus on your business growth. Use Cloudways Discount through the Promo code – WPGLOSSY and grab a $30 offer.
Who Should Get DigitalOcean Server?
DigitalOcean is specifically designed for developers who are looking to launch their site or app on the cloud platform. They can adore the reliable, World-class service from 13 data centers across the world. So, if you are a developer who is keenly interested in setting up the server from scratch, then you may go with this cheap cloud hosting.
Now, let me compare the Cloudways and DigitalOcean in a detailed manner with my journey and experience.
Cloudways Or DigitalOcean – Detailed Comparison
I'm taking up one criterion at a time and tell who is the real winner for that category!
All these features make Cloudways the best in business. No matter whether you are an armature, an intermediate or a pro, all these features would make life so much easier for you.
Speed
It's very irritating to wait for a website to open. Well, on the prima facie, it might not seem to be a big problem, but then it is studied and widely accepted that a website with lower speed often loses the bulk of its visitors.
Let's see which server loads fast!
Cloudways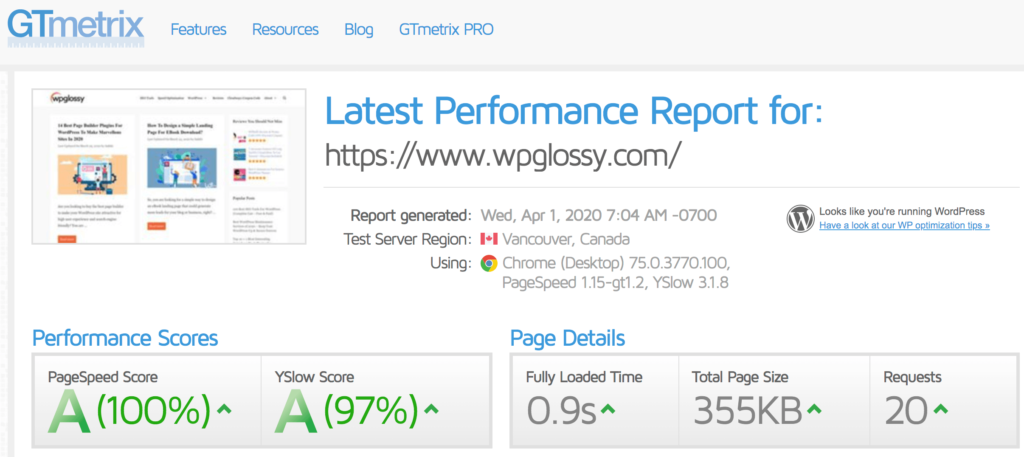 Cloudways comes along with its features which helps them stand out. The server provides the customers with some of the most brilliant features, here are a few to be named:
Free Magento Full Page Cache: This helps you have lightning-fast hosting stacks. The feature significantly improves the performance and loading speed of Magento.
SSD-Based Hosting: Well, these hosting servers are almost three times faster than the regular ones and thus help the company serve its people in the best possible way.
Dedicated Environment: This is not a feature you would find standard in many server providers. This helps us to maximize server and app performance.
DigitalOcean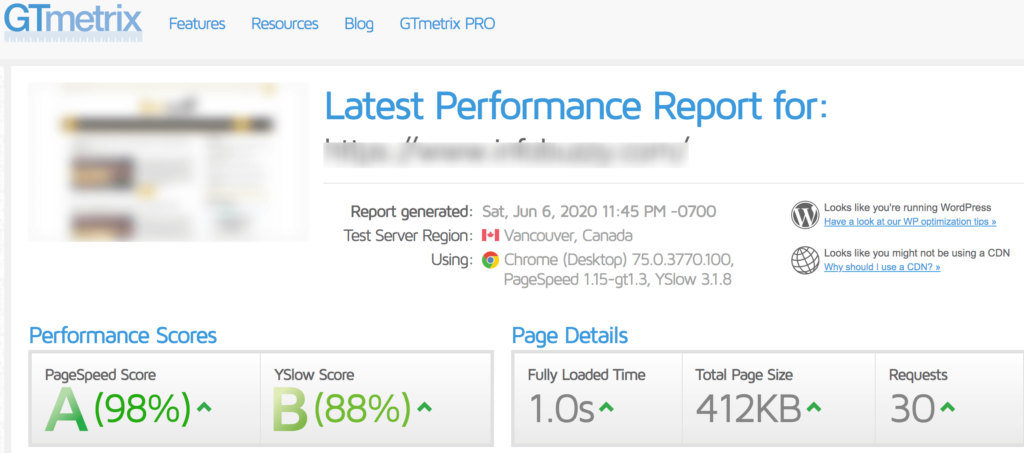 DigitalOcean falls short of matching the heights set by its competitor. While it provides the customers with real high speed, that they can cheer out for, the company lacks some outstanding features that are given away by Cloudways. It does offer you with various tech-heavy options to help your uplift your site speed, but then, Cloudways helps you by putting them up for you.
Winner: Cloudways
Verdict
DigitalOcean falls quite short when it comes to speed. Cloudways undoubtedly provide users with excellent features and provides them the finest settings to use to the fullest.
Performance
After having put in tons of hours behind building up a beautiful website, the last thing you would want would be to see your website available at all times. So, uptime too surely is in the list of essential criteria to consider. Thus, let's compare the two hosts and see who wins the battle in Cloudways vs DigitalOcean performance.
Cloudways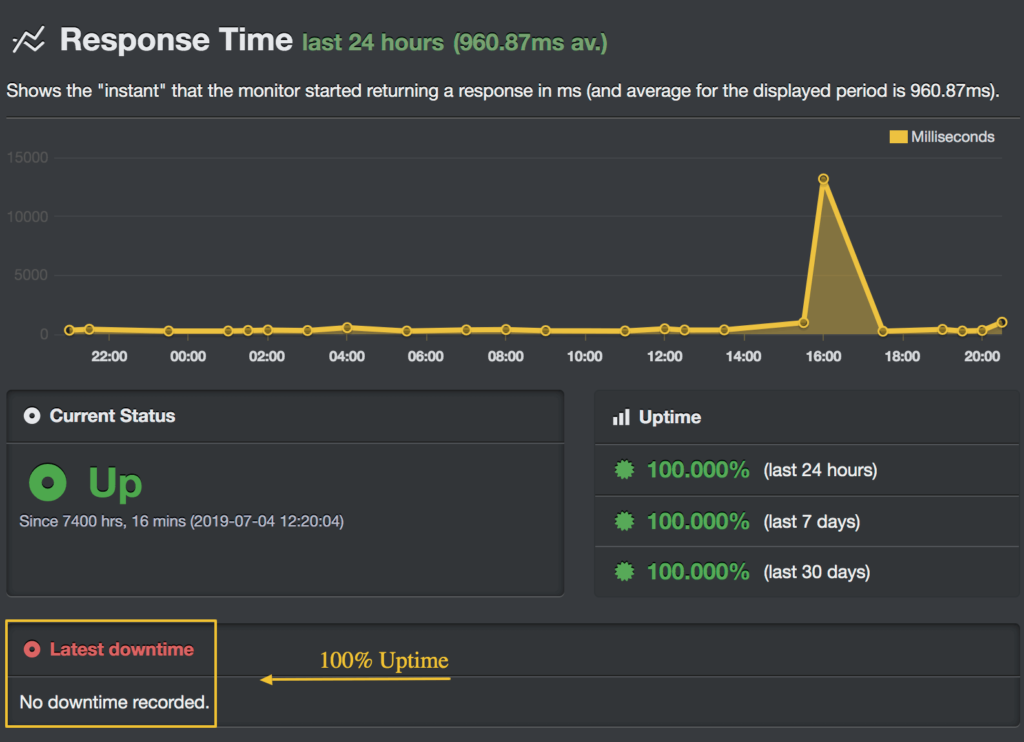 Cloudways understands your need to have the highest uptime. They do therefore help you with perfect cent percent uptime. The Auto-Healing Managed Cloud Servers is a technology that makes sure the website never crashes. The technology has a unique way of dealing with issues that the servers face. The technology makes sure that the issues are healed automatically and thus, do not affect the websites' uptime.
DigitalOcean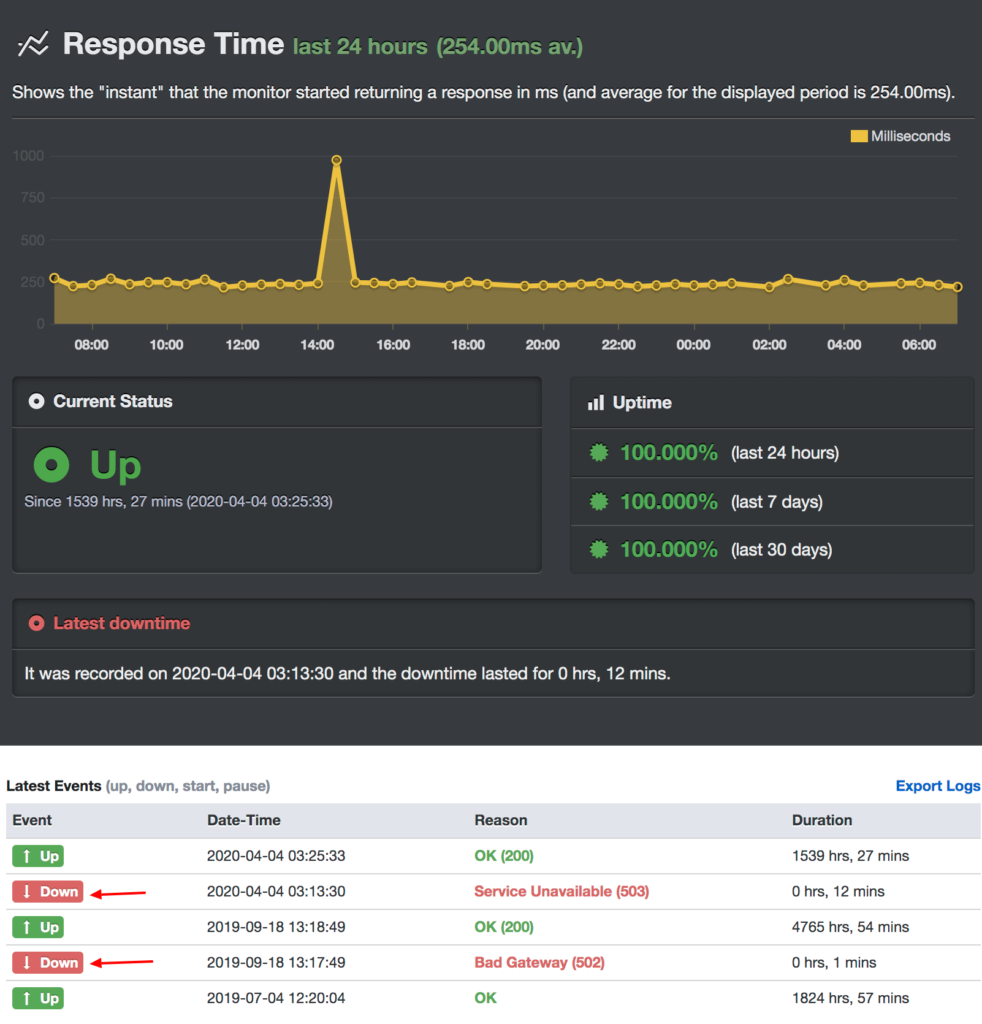 DigitalOcean too looks forward to helping you with the highest uptime and hardly misses to put your website up. However, even though with great efforts that they put in, it is not able to provide the perfect cent percent uptime, and thus, although Cloudways is thoroughly challenged, it remains the champion.
Winner – Cloudways
Verdict
Cloudways earns a reward for the performance, though DigitalOcean had put up a real fight; still, Cloudways emerge out as the winners.
WordPress Optimized Features
Being the most popular CMS across the world, WordPress organization is something that is of utmost importance to most users. Let us understand the various features that are availed by both the companies and which one beats the other in WordPress features.
Cloudways
Cloudways always stands tall to offer all the solutions to the problems that one might face with its website. It provides simple one-click installs to the WordPress features. The one-click installs save a lot of time for regular users and save the new users from the confusion of using the feature. Also, there are few specific applications which are availed only to the Cloudways users, and they too are worth a praise.
DigitalOcean
Much like Cloudways, DigitalOcean too provides the users with custom one-click installs, thus helping raise the bar when it comes to user experience. However, it fails to provide the users with specific applications that help boost the user experience in WordPress.
Winner – Cloudways
Verdict
Unlike the previous criteria, we have a clear winner among Cloudways vs DigitalOcean, and that surely is Cloudways, for its dedicated features for WordPress users. Besides, it is easy to host a WordPress website on DigitalOcean without any technical tasks.
CDN
For many websites, the thing that matters the most is exactly what is written in them, i.e. the contents. The Content Delivery Network helps make sure that the user has the quick delivery of the contents all across the world.
Cloudways
Dependable and cheap – these are undoubtedly the two things you can talk about when you discuss the CDN services of Cloudways. The CDN services can be quite easily integrated with any website, with the help of a few clicks. Thus, overall, Cloudways make themselves count as one of the supreme in the market when it comes to delivery, dependability, or price of CDN services.
DigitalOcean
DO too provides the users with CDN services. However, the number of locations where the contents are saved is significantly low. Also, there are a lot more technical points that one has to keep in mind while installing the CDN services to the server.
Winner – Cloudways
Verdict
Cloudways again emerge as a winner, keeping in mind that they have the dependable, cheap, and easily useable CDN service.
Security
Blog or website security is a point of concern for every site or blog owner. Let us check out who beats the other in this part of service.
Cloudways
Cloudways understands how important it is for the users to have security for their websites. For the same reason that Cloudways has the following features added to themselves:
Two-Factor Authentication: This helps in growing the security of the website to a great extent.
1-click free SSL installation for improved web security
Regular OS patches are used to avoid vulnerability in website
DigitalOcean
This cheap cloud hosting provides an excellent cloud firewall, which protects the client and his websites against any malicious attacks and thus increases security. It also offers Private Networking, another feature that is worth a mention. These features together make DigitalOcean a secure competitor of Cloudways.
Winner – Both
Verdict
This criteria in Cloudways vs DigitalOcean would go undecided, as both have many best features to provide the customers with supreme securities. Thus, this section would end in a draw.
Customer Support
Once you have brought the server from any company, the next thing you would be looking forward to is an excellent customer support system. This is just because, no matter what, you would need them at some point in time. Thus let's begin the battle between the two.
Cloudways
Right from calling them up or discussing your problem over a live chat feature, you have all the opportunities to clear yourself. Also, they are available 24/7 for you to help you with anything at anytime. The queue is never too long, which also enables you to save time when you need to get your problems sorted.
DigitalOcean
DO provides a ticketing system to the customer, which they can use in case they are in need. This surely is not a great customer service option that one can think of, but then the DigitalOcean does not seem to have any other modes of communication between the customers and the company.
Winner – Cloudways
Verdict
DigitalOcean loses the battle even without a fight. Only a simple ticketing system is undoubtedly not good enough in its own; when compared with live chat and calls, the option only seems bleaker. Cloudways is the clear winner.
DigitalOcean Vs Cloudways Pricing
When its time to reach out for your pocket, you would surely love to know how deep you might have to reach out to. So, let's check the pricing of both companies.
Cloudways
Cloudways starts its offerings at pretty low rates, which might go up o as low as $10 per month. While on the higher end, it reaches the levels of $80 per month. The services provide advantages of its kind which makes way for prices that it asks for, namely free SSL and CDN Add ons on every plan that they possess. Admittedly, the higher paid options come up with their own set of benefits.
DigitalOcean
DigitalOcean comes up with quite a lot of options to choose from, which helps you have the finest option set to yourself and thus select the one that is best for you. For DigitalOcean, the price range starts from as low as $5 per month. The different prices that are available for the host encourage the users to have the plan that suits their needs perfectly.
Winner – DigitalOcean
Verdict
DigitalOcean with the set of available options wins in this particular field as they have it all in themselves to give the customers exactly all that they need.
Ease Of Use
While clicking on through the server website, and also while getting the hosting done, one must not face difficulties. This primarily enhances the ease of use. Thus, we would compare the two competitors on that scale.
Cloudways
It's easy, and it's lucid, sometimes it's self-explanatory. This is possibly the best way that I can explain the user experience of Cloudways. If you are not one of the geeky nerds, then you surely would love the way you can move across the server and the website with self-explanatory options and settings. Webroot application and the backup and restore facilities are some features that would be on your fingertips while using this server.
DigitalOcean
When you started to use Cloudways once, well, then you would not love or appreciate the flow of the events in DigitalOcean. Sometimes, it just seems to be too techy, and well, you might have to google the meanings of individual words to make sure you don't mess out badly with the settings.
Verdict
Cloudways wins this segment quite comprehensively. It seems that the DigitalOcean would have to work harder to be even close to Cloudways in this segment.
Cloudways or DigitalOcean – Who Is The Hosting Champion?
Overall, Cloudways inevitably emerge as a clear winner, as not only have they won in several of the points stated, but they have almost won by a considerable margin.
The most critical areas like the speed, uptime, and security too seemed to have been dominated by Cloudways, and thus, we would choose this managed cloud hosting as the champion in the battle of Cloudways vs DigitalOcean.
If you are a fresher and you can just dig in a little further in your pockets, then surely there is ideally no better choice than Cloudways. It is also a delight for experienced users as they can follow through the functions with even more ease and therefore save their time and efforts.
However, if you tightly bound with your finances, and can comfortably handle the back-end server tasks, then possibly you might think of choosing DigitalOcean. Still, even then, it would be highly recommended that you get your website hosted by Cloudways.
Not only DigitalOcean, but Cloudways is also better than SiteGround, Godaddy, WPEngine, and FlyWheel.
Without further delay, use the promo code – WPGLOSSY and get the maximum Cloudways $30 discount offer now!