The potential of WordPress is mostly underestimated. Can you believe that you can manage accounts with the WordPress accounting plugin? Bloggers encounter transactions on their sites, and the best way to track finances on the same platform is to take advantage of free accounting WordPress plugins.
Such financial management plugins work extremely well for e-commerce sites and blogs. Stop hiring an accountant to manage your finances when you can do the task using a relevant user account WordPress plugin in a few clicks. A Pelothra of resources is available to take care of your business account tasks; however, you must pick the best one.
7 Excellent Accounting Plugins For WordPress Business Sites
I want you to arrive at the perfect plugin, and here is a list of tried and tested plugins curated for your WordPress business sites.
1. WP Ever Accounting Plugin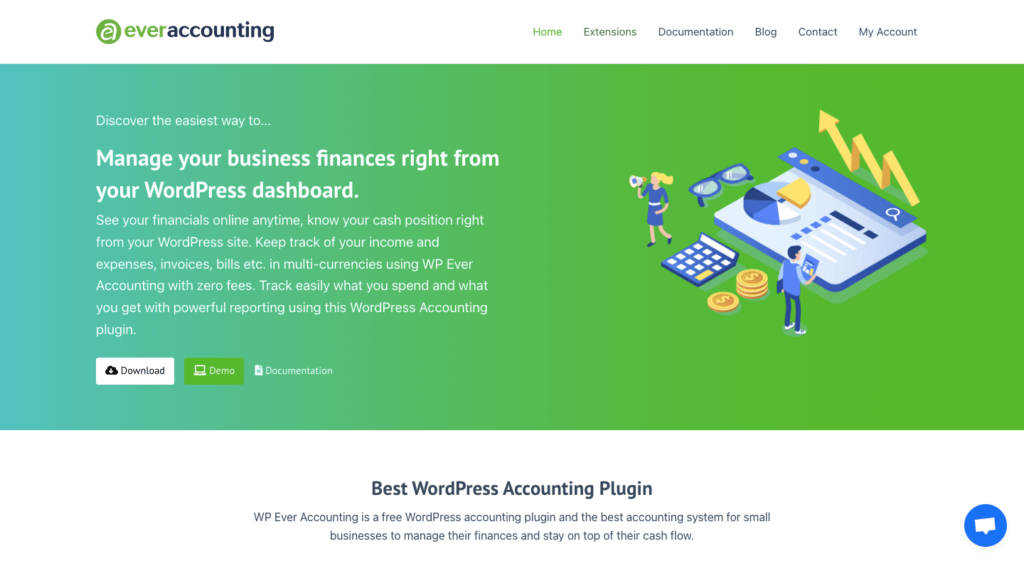 WP Ever Accounting plugin is a highly reliable WordPress user account plugin that lets you tackle business finances with simple clicks. Irrespective of the type of cash flow, you can categorize transactions and obtain accurate financial reports.
The best part of this plugin is that it lets you manage customers, maintain accounts, handle vendors, and switch between different user roles. This is a free WordPress accounting plugin with an intuitive interface and detailed guide to get the most out of it.
Features
Multi-Currency – Doing business all over the world with multi-currency
Cash Flow – You will get a real-time view of the cash flow
Expense and Income tracking
Easy invoicing
Billable expenses
2. WooCommerce Accounting Report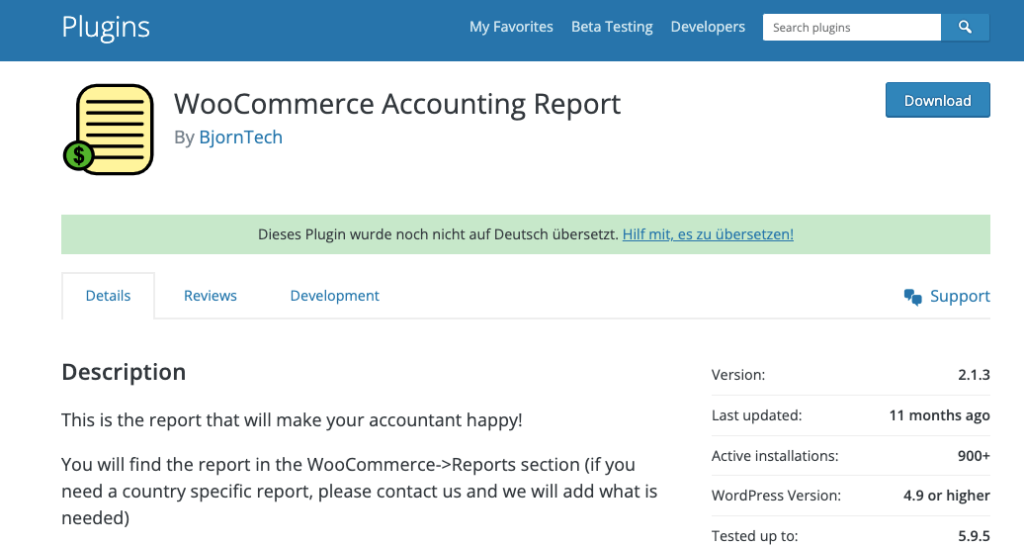 If you have a WooCommerce store, there is a high probability that your finances and reports are messed up or time-consuming. WooCommerce Accounting Report is a powerful accounting plugin for WordPress with different report options and tax classes.
Being open-source software, the plugin classifies transactions and processes reports based on statuses. What more? The plugin has minimal features but is sufficient to handle small to medium-sized businesses at no extra cost.
Features
You will get accounting reports easily
The report is working with WPML and Polylang
Tax Class for refunds
Treat all sales as local
Base the report on status – that means it is completed or paid
3. WP ERP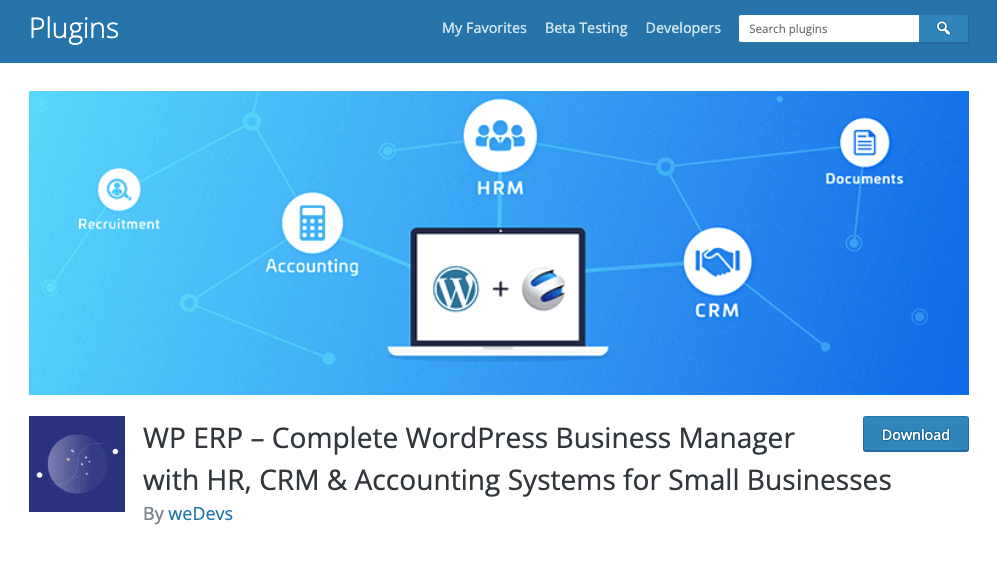 If you ask my favorite user account WordPress plugin, WP ERP stands at the top. WordPress business owners need complete business management solutions like HR, accounts, and CRM. This plugin acts as a one-stop solution.
The plugin gives you complete freedom to handle all transactions and is beginner-friendly. With options to manage employees, their finances, announcements, holidays, develop client profiles, and dedicated accounting services, there is no reason you can miss this best free WordPress accounting plugin.
Features
ERP comes with 3 powerful modules
Full control over the operation
44+ Currency support
Reports based on employee age and gender, salary, and year of service.
Manage holidays and allow employees to request leave
4. CBX Accounting & Bookkeeping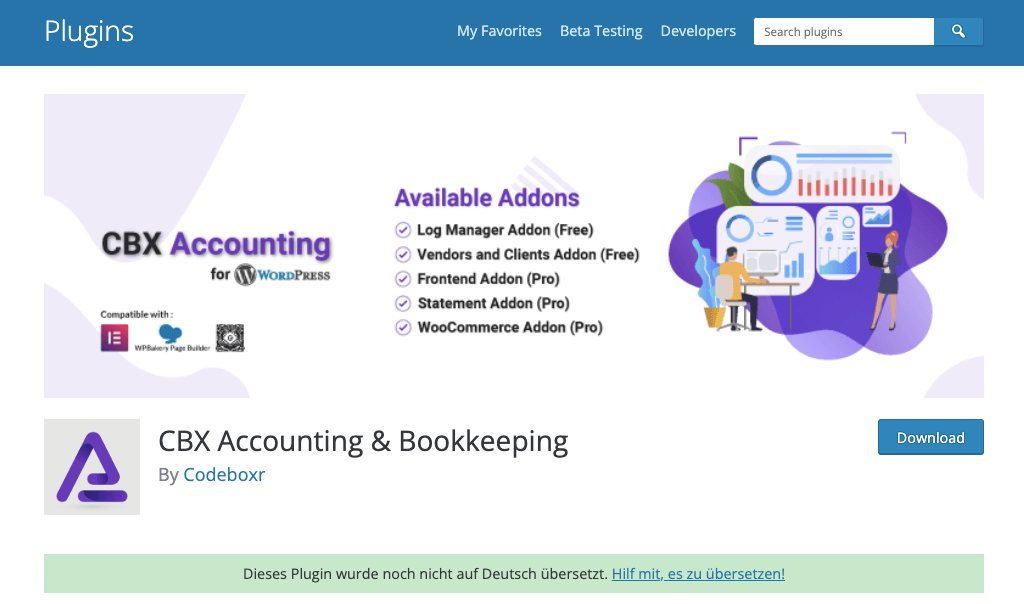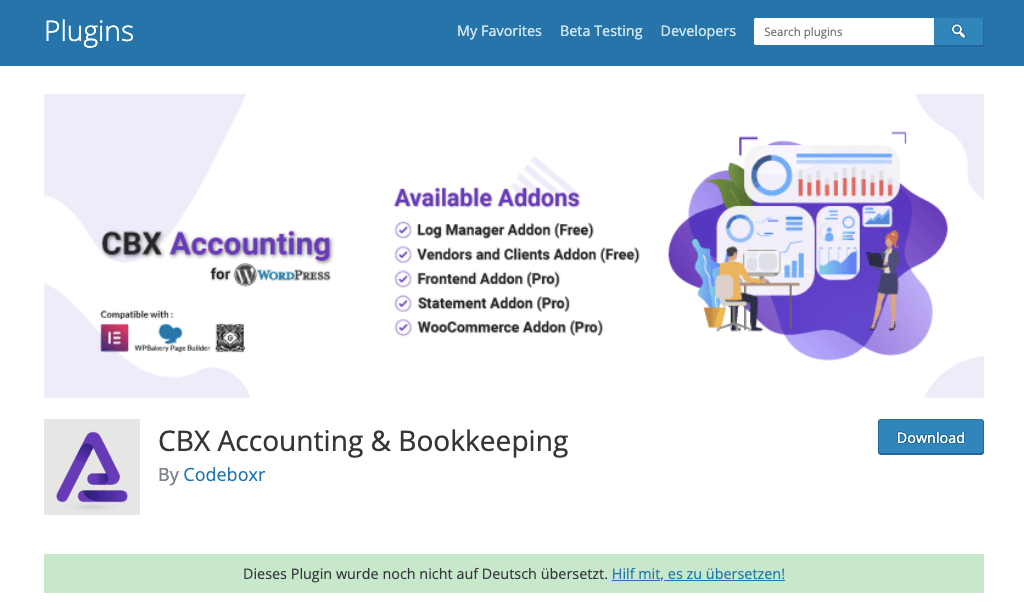 Do you have a summary of the financial performance of your blog? Every blog owner should necessarily track financial performances, and this is feasible with CBX Accounting & Bookkeeping plugin. From managing income and expenses to creating dedicated logs, it offers reliable summaries of performances.
When you install this WordPress plugin with a free account, you are offered several modules to manage logs, categories, accounts, vendors, and summaries. Even if your blog is beginner-level, this plugin can simplify your finances in a few clicks.
Features
Overview of dashboard
Log manager
Vender and clients addon
Bank accounts and cash accounts manager
Frontend account with all backend features
5. The E-Commerce ERP
For every e-commerce business owner, e-commerce ERP is the best WordPress accounting plugin with numerous options for purchasing, BOM, sales reports, inventory management, accounting, and manufacturing.
The free version is great for small business owners as you are equipped with modules for basic CRM, stock management, accounts, report, purchasing, and sales analysis. Translate numbers into meaningful reports from my account WordPress plugin. Don't miss to get amazed by its offerings.
Features
16+ Modules like inventory control, purchasing, sales, etc
Label printing with bar codes, and QR codes
Apply discount automatically based on customer group
Shipment management and Multi-currency
Download to Excel format
6. Zero BS Accounting
Looking for the most beginner-friendly, smooth, and quick accounting plugin for WordPress? Zero BS Accounting is developed in a way that even your grandma can use without needing external help and managing accounts like a PRO.
As you install this WordPress plugin with a free account, you can take advantage of features like earnings, expenses, accounting, and decision-making with detailed records. Most of all, this plugin doesn't compromise your business privacy and is easy to set up.
Features
Highest flexible plugin
Easy duplicate, copy, and edit
Non-accountant can easily manage account management
Monthly earnings and expense
No accounting knowledge is needed for this plugin
7. Finpose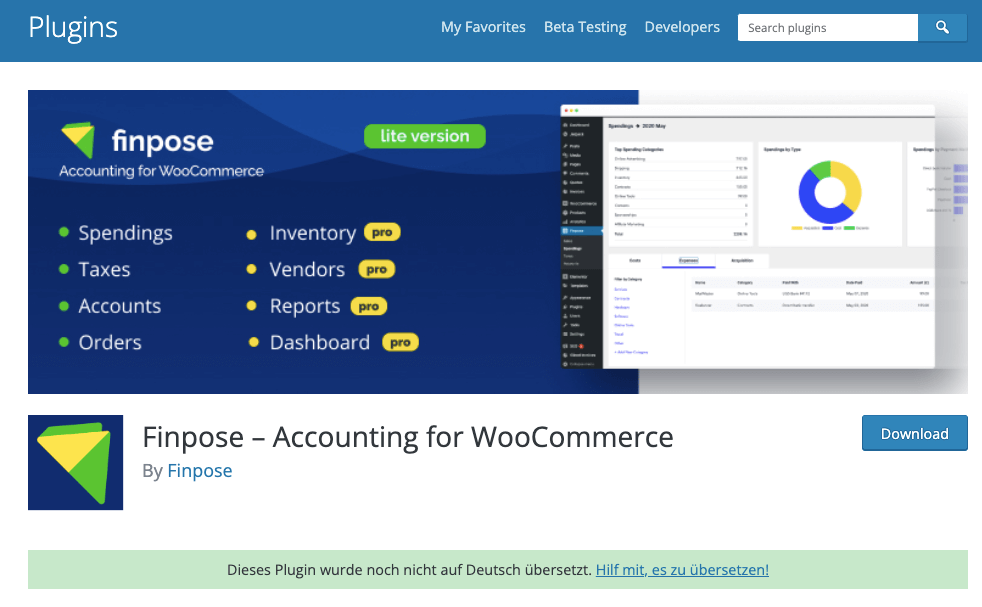 Monitoring store finances is not a troublesome task anymore as Finpose comes to your rescue. It is the best free WordPress accounting plugin created exclusively for WooCommerce business owners. Install and handle your finances on the go!
The free version of Finpose is sufficient to manage orders, expenses, taxes, and accounts with integrated charts and quick access control. If you wish to make a major business decision based on finances, you can rely on data from this plugin.
Features
8 Modules included accounts, tax, spending, etc
Multi-language and multisite support
Integrated charts
Ajax request
Data exports
Conclusion
Nevertheless, every blog owner needs a WordPress accounting plugin to maintain the store and track other departments of business (including HR) in a few clicks. As you decide on the perfect plugin for your site, use the guide to make the most of it.
This article contains numerous WordPress accounting plugins that can simplify your business finances at no extra cost. When you upgrade the business, you can switch to a PRO version for more features. Meanwhile, let me know which plugin you would like to install.