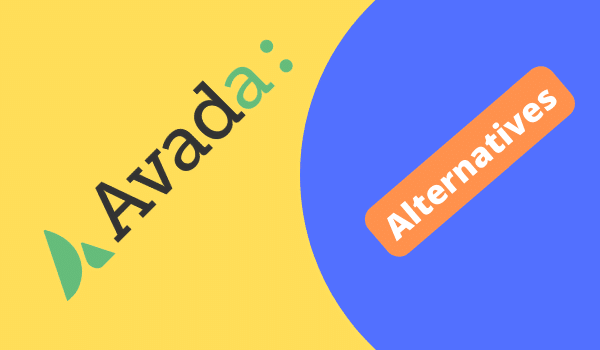 Are you a web developer or blogger looking to start a website or want to redesign your current website with one of the best Avada alternatives? Confused as you don't know which theme you should choose?
Avada is undoubtedly the most popular WordPress theme; everyone from beginners to professional bloggers loves it. However, it would be best to remember that it's a paid theme; you can't use it for free. Why are most people moving from Avada and looking for other alternatives?
Although the Avada theme has some advantages, it has some downsides too. They sometimes create problems that force people to use another theme instead of Avada. At that time, people often get confused and search for themes or, in other words, the best Avada alternatives.
If the same is your case, it's good for you as you're at the right place. Below I'll share the downsides of this WordPress theme and the top ten Avada theme alternatives with their best features to choose the perfect theme for your website.
What Is Avada Theme?
Avada is a marvelous theme available to build WordPress sites. More than seventy thousand people trust it. An exceptional thing about this theme is you can use it for any purpose, whether you want to create an eCommerce store, website, or blog.
It is the #1 selling theme in ThemeForest. Avada is not only the perfect WordPress theme, but it also works as an excellent website builder through the ultimate building toolkit. Besides, Avada is an SEO-friendly theme optimized for speed and performance.
Then why do people look for some Avada Alternatives? Let's have a look at its other side!
The Downsides of Avada Theme
The theme's design is super attractive and simple, but still, it has many disadvantages. You may face several problems with your website, and the worst thing is those problems are not minor issues. So, let's take a look at the downside of the Avada WordPress theme.
The Big File Size
First of all, many people don't like slow loading speed, affecting the website's ranking on search engines. Avada is good and has many features, but that creates problems. It offers several valuable features, which means a lot of large files, slowing down the speed of pages.
Not Easy For Beginners
Another big issue with the Avada theme is it's not easy for beginners. You may build any website using its tools, but it is tricky. If you're someone making a website for the first time, you'll face many problems. That's why you should go for some easy-to-use themes.
Difficult to Replace
No matter how good the theme is, everyone changes it after a specific time. This process of theme change is not easy with Avada. If you change Avada, you'll see a shortcode mess on the website. Afterward, you'll have to redesign the website entirely, which will take a lot of time.
10 Amazing Avada Alternatives To Design Your WordPress Site
If you're a person who's a beginner, has a low budget, and doesn't want to slow down the loading speed of a web page, then the Avada theme is not for you. Heave a sigh of relief because there are many best Avada alternatives that you can utilize.
Divi Theme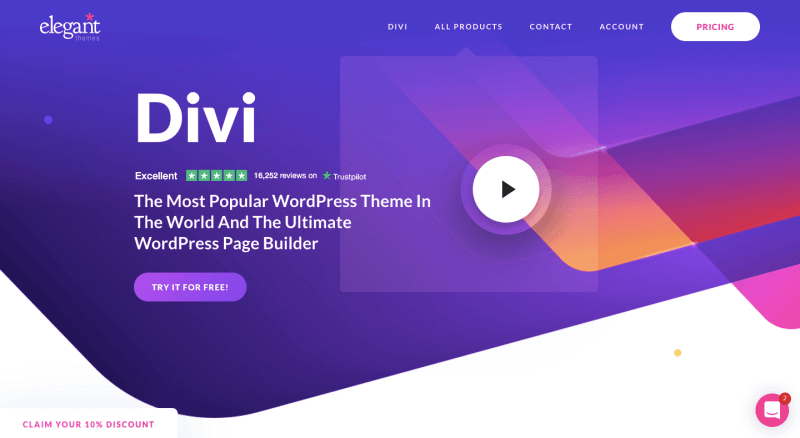 Divi is the first pick of our Avada alternatives list; the reason lies behind its features. It is a great theme to use as a substitute for Avada. When we started our website, we used Divi as our theme; you need to customize it properly.
Elegant launched this theme in 2008, and now more than 2 million websites are built with Divi themes. It has impressive features that let you create any website easily. You could quickly build an eCommerce, a personal blog, or any website.
Best Features
Easily design web pages with drag-and-drop features.
Fully esponsive; you'll get control over the website design.
Divi offers a large variety of web page templates.
Through Divi theme builder, you may modify any part of the WordPress website.
Check the history panel and undo your actions.
Opportunity to save money through Divi Discount (10% OFF).
Last but not least, Divi theme builder very comfortable to use.
X Theme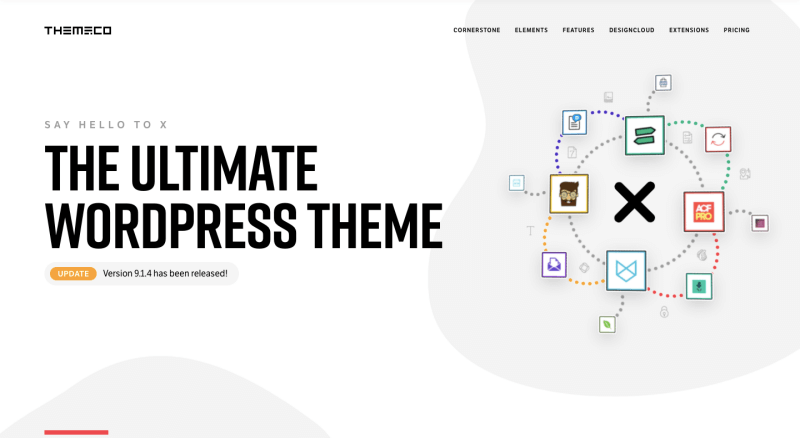 X theme is the second pick of our list is also a prominent theme. It was developed by Themeco and released in 2013. The good thing about this design source is anyone can use it; it doesn't matter whether you're a beginner or a professional website developer.
It offers all things as you'll get four different designs: Integrity, Icon, Renew, and Ethos, known as stacks. You'll get extensive control over these stacks; in short, customize them according to your preference.
Key Features
It offers a page builder plugin named Cornerstone.
With Cornerstone, make sure to edit a page the way you want.
It supports the integration with WooCommerce.
You can easily substitute it with another theme.
Kadence
If you're a person who doesn't want to purchase a theme at first because you would like to check it, then Kadence is the right one for you. It has two versions, one is free, which offers limited features (not very limited), and the second version has some fees.
Kadence has an extensive collection of plugins pre-built pages that anyone can utilize and create an appealing website. Furthermore, Kadence web pages' loading time is also better than others. 
Key Features
Kadence is comfortable to use; customize the web page the way you like.
Easy to integrate with page builders like Gutenburg, Elementor, Brizy, etc.
It offers a header and footer builder that helps in customizing the header or footer layout.
The most important feature is, Kadence is light and loads fast.
GeneratePress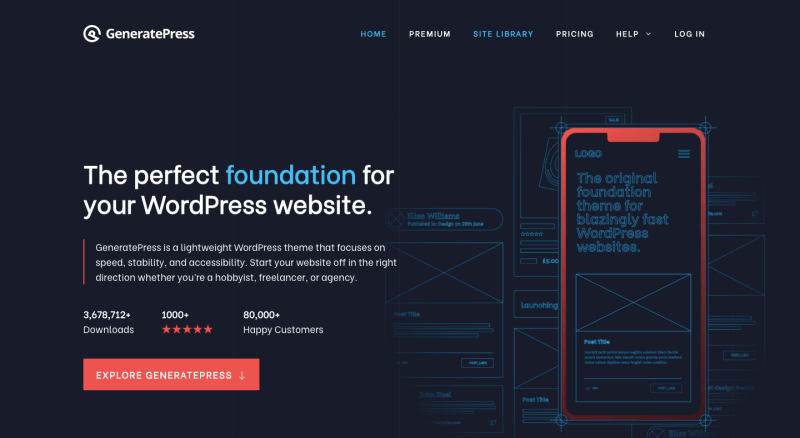 GeneratePress is an excellent alternative if you're searching for a theme that focuses on the website's speed. Good loading speed is due to its super lightweight design; hence, it will not slow down the website.
GeneratePress offers two versions; start your website with the free version and purchase the paid one later. It allows website owners to create usable and responsive web pages that can be easily accessible to users.
Key Features
This superfast design tool is responsive as well as lightweight.
It also offers a free Generate Blocks plugin to design web pages without coding.
With GeneratePress, make or edit the design of web pages.
GeneratePress has a library to choose a pre-built template.
Offers two subscriptions: yearly and lifetime, in which lifetime is pretty affordable.
Astra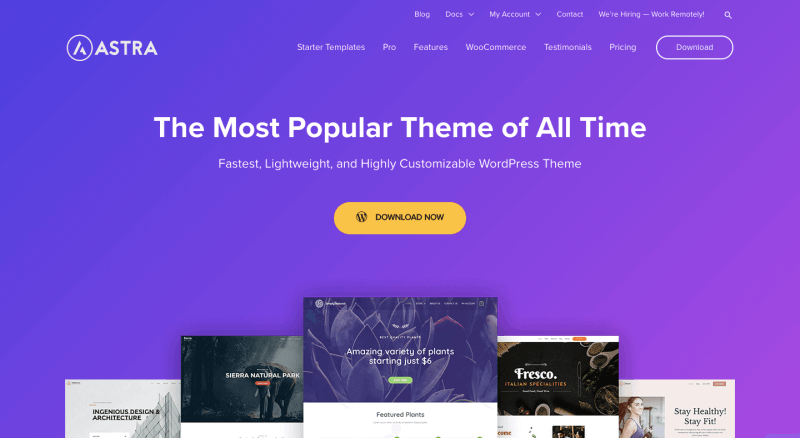 Astra is a well-known theme supported by millions of people. The amazing feature of Astra is it's highly customizable. This superfast theme will give you full control over the design of your website; you may make alterations to anything from the color of the font to the entire layout.
WPAstra is also good in performance and speed because it only needs 50kb resources while the other famous themes require more than 300kb resources. So if you're looking for a piece that assures good performance, then Astra is an ideal option for you.
Best Features
Can customize website layout easily with a drag-and-drop builder.
Has a large library of pre-built website templates
It comes with a built-in Schema.org markup.
With Astra, try to design full-width pages.
The loading speed of Astra is 0.5 seconds.
Enfold
Simple yet powerful, multi-purpose WordPress Theme, Enfold built on a framework that offers a drag & drop page builder. This amazing template is well suited for everyone because it can create all types of websites, whether a blog or an online shop.
Another best feature of Enfold is that the file is available in more than 20 languages to attract audiences worldwide. Plus, the web designs you'll create will also work on mobile without any difficulty.
Key Features
Integrates with almost any WordPress plugin.
It allows users to create web pages easily.
Different language availablity.
Enfold SEO-friendly, so you don't have to worry about ranking.
The7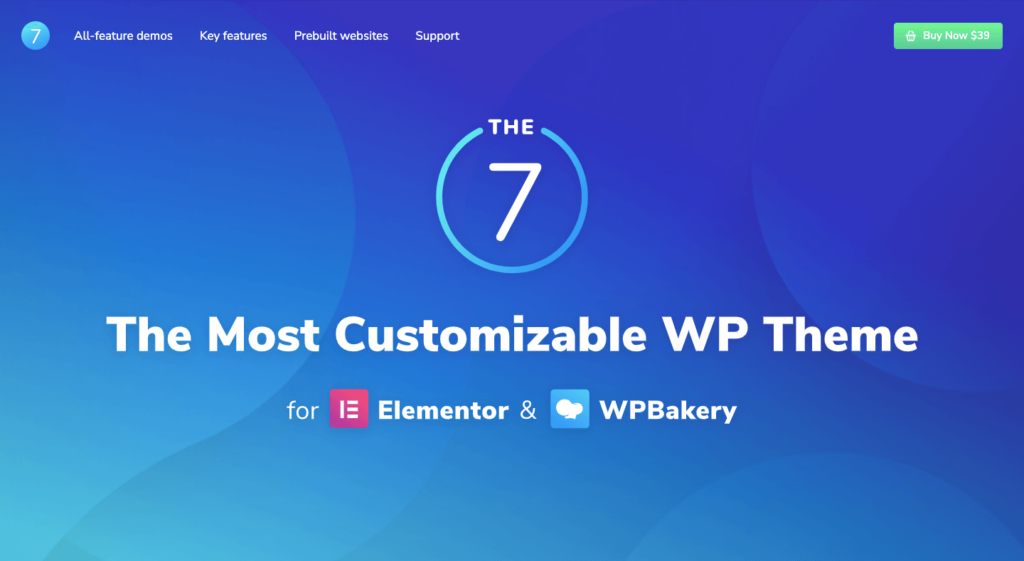 The7 is an easy-to-use and customizable theme; with this, you can produce a personal blog, news website, online store, and many other websites. It gives the user complete freedom with the template that many others don't.
Also, change the theme with shortcodes, thanks to the VisualComposore plugin available in this package. Also, it supports translation in ten different languages. Hence, if your users are from multiple countries, go for this theme.
Best Features
The pre-built designs that are available for beginners.
Entire design can be changed from the background color to the sidebar.
The installation process is super easy and even beginners can do it.
It supports Elementor page builder and almost all famous plugins.
Hestia (Free Avada alternative)
If you need to create a one-page website for your portfolio or a landing page to attract the audience towards your business, Hestia is best. Being a one-page theme, it will help you create a high-quality web page.
The fantastic thing about this design tool is its functional and remarkable features. You create an attractive page without touching a line of coding. So, what can you expect from a free theme? If you have skills in designing, you could have a great-looking website.
Key Features
It offers translation features for the website.
You don't have to worry about SEO; Hestia is SEO-Friendly.
It supports various page builders like Gutenberg, Elementor, Beaver, etc.
This free theme is easily customizable.
Possible to create an eCommerce store with WooCommerce.
Flatsome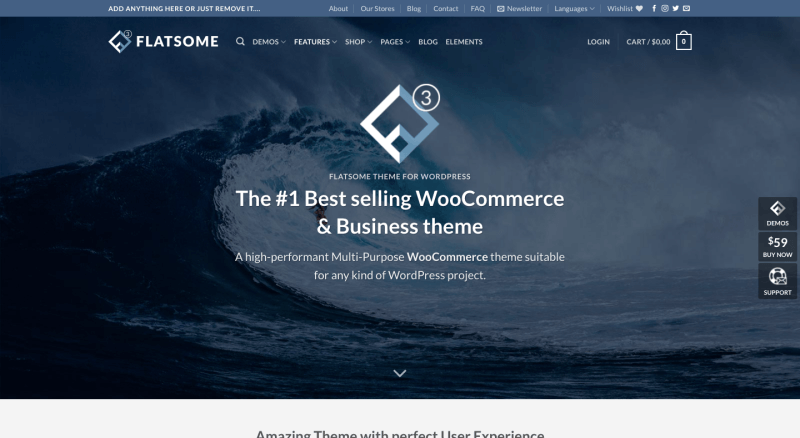 Flatsome is a fantastic WordPress theme that allows you to quickly build a business website or WooCommerce store. It comes with a drag & drop page builder, responsive themes, and other great features.
It offers a clean and minimalistic template design that looks appealing to audiences. This means that all of your blog posts, pages, and other content will appear nicely. You don't need any coding domain expertise, yet it is easier to build responsive website interfaces.
Best Features
The Flatsome UX page builder is easy-to-use.
Great pre-built designs in Flatsome studios.
It allows you to customize with a theme options panel.
The loading speed of Flatsome web pages is good.
In Flatsome studios, there are 500+ pre-built designs available.
BeTheme
BeTheme is one of the premium WordPress themes suited for websites and online stores. With a wide array of customization options, this design resource is an excellent fit for almost all types of websites. It's packed with many options and features, yet pleasant to use and customize.
It has been developed to be fully responsive and loads faster within a second. So, rest assured because it will work perfectly with any device, from desktops to tablets and phones. If you want to move from Avada, BeTheme could be a good alternative.
Key Features
This theme supports the Elementor page builder.
It comes with a WPBakery page builder.
You may make use of a pre-built template from the library.
Its library consists of more than 600 designs.
Simple to customize the header of your website with a header layout.
Conclusion: Which Theme Should You Pick
Avada is a great theme builder for WordPress; however, it has some downsides. The WordPress themes I've shared above are all the best Avada alternatives. You may choose anyone, whether it's Enfold, Divi, The7, or any of them.
We know you can make a good decision, but if you're confused and still searching for themes like Avada, then Divi is best. This ideal page builder is one of the most popular themes, and more than 2 million people are using it. People trust it because of its excellent performance.
It's super flexible with an incredible amount of options, including pre-made layouts. It gives you control over the complete design of the website; change the header, background, links, font color, sidebar, and many more things. 
So, now it's up to you if you think that a particular theme is good, then go for it. Otherwise, Divi is the best option, and don't worry; you'll not regret your decision. Lastly, please share with us below in the comment section which Avada theme alternative you've chosen?