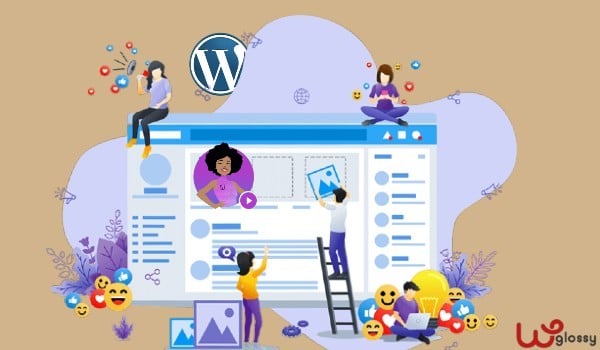 Are you a website owner? The majority of your days might let you engross in your site's customizations to look better and functional. While you are indulged in the growth mindset for the sake of the site, the problem is that it can take a lot of your time and energy.
At the end of the day, you become tired and frustrated. What if we tell you that one plugin can do all of it with no extra mess? No code, no hours of customizations, but results are guaranteed! Don't they sound promising? Let's look at what this exciting plugin has to offer.
Why Customize WordPress Sites?
The first time we created a website, we were not aware of user-friendly features. Our user retention rates significantly reduced since we did not spend our time and effort towards customization of WordPress site.
Now, after having a WordPress site for more than a decade, I should admit that customization should never be underestimated. It can easily be called the language of your brand.
If you are still unsure why customize WordPress, here is a range of benefits that my business has experienced.
High user retention rates – Since the site interface matched with what the user needed at that stage, the existing users displayed high engagement levels, and returning user rates also increased. What happened eventually is magic. It boosted up the revenue.
Secured from external threats – When you customize your WordPress site regularly, you get a grip of your site's good and bad elements. Security is one aspect that you can undoubtedly work on and enrich in your site. When your site is customized and optimized, it remains less discoverable by hackers.
Better SEO ranking – When user retention rates improve, search rankings improve as well. This increases domain authority scores. Your site becomes more likable by users.
UpToDate – When you customize your WordPress site, you keep it integrated with other platforms, and there is no chance you can miss a technology upgrade. For instance, if there is a new analytics feature released by Google, you will be reminded of it, and you can instantly alter your site. This gives you a better advantage.
Benefits of Business branding
For every digital business owner out there, your website is your brand. It needs to speak for your values and services. Unless you invest in branding, you become less known and preferable among your target audiences.
Well, there is more to branding!
A branded site gets recognized among consumers quicker and better.
It also reduces advertising budgets since your site becomes discoverable through word-of-mouth promotions.
High credibility so users believe in you and your offerings.
You gain a competitive edge in the external competitive world. This can add up to the sustainability of the business.
In short, branding is directly proportional to the quality and sustainability of the site. It is something that you should never miss.
Meet Branda Pro From WPMU DEV

Branda Pro is one amazing WordPress plugin exclusively meant for quick WordPress customizations.
A WordPress site owner must install a plugin for every requirement separately from branding your site to staying connected with your target audience. For instance, you may need a plugin to inform you that your site is in maintenance mode. Unfortunately, you cannot use the same plugin for a different need.
Branda Pro is a boon to every site owner out there who wants features to be installed in a jiffy in just one click. Right from installing WordPress to delivering content, Branda Pro has a dedicated module for you to brand your site. The active installations are approaching sixty thousand because of comprising exceptional features.
Let's dive right into them!
Exciting Features Of Branda Pro WordPress plugin
Let's see the excellent features of Brada Pro!
Say Goodbye to those WordPress branding elements that you see when you install WordPress. Branda Pro lets you eliminate the word "WordPress" and make your site look like YOUR OWN.
Plenty of customizable options for admin dashboard, emails, widgets, utilities, front-end interfaces, and more.
It has 33 modules covering end-to-end customization for all aspects of your site. All of these are supported with documentation, so you never get stuck once Branda Pro is installed.

The utility section is one complete area that gives you an option to adjust website modes, monitor comments, launch site generators, issue tracking codes, brand images, and also replace text.
When I spoke about branding in the previous section, we did cover security.
There is a front-end section under Branda Pro with eight sub-modules covering the signup screen, cookie notice, author box customization, header, and footer contents. In this section, you can strengthen security levels with cookies and other protocols.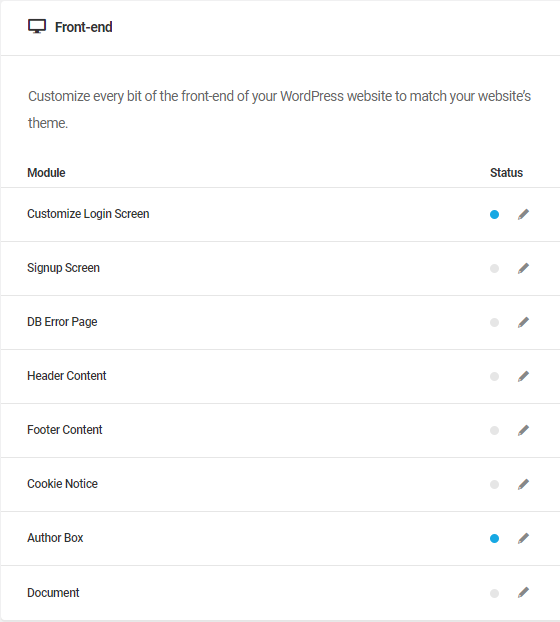 As site owners, we are more likely to communicate with our audiences through regular newsletters. On the other hand, it is also essential to draft emails to clients to build the brand further. The email option in Branda Pro is something that we totally love.

If you look at this screenshot, you can notice that you can customize from headers, email templates, logs, and SMTP. When you send an email via WordPress, it usually becomes a hassle due to its branding and complication in terms of usability. This is sorted by Branda Pro.
We have activated several modules for our site. Did you know that customization needs to focus on your audiences and as a booster for your writers and contributors? A customized login screen gives them the connection with your brand.
We have tried it, and it worked well!
Most importantly, you need not have designed the area. All that you need to do is to select the template and upload your logo. The login screen gets a new look.
One more feature that we absolutely liked is the dashboard widget module listed under widgets. Whenever you log in to the dashboard, you tend to take a look at how the site is performing. What if you can use Branda Pro to adjust the visibility of widgets and make your dashboard look attractive and encouraging?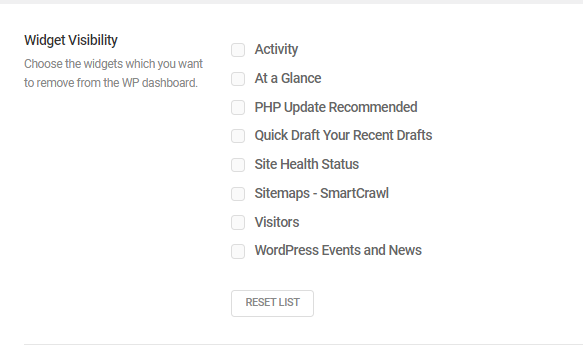 Here are the widgets you can enable or disable based on your site's needs.
Note – Branda Pro also comes with a tool exclusively meant to check if your site's content is GDPR compliant.
Settings Of Branda Pro Plugin
Branda Pro can be installed with just one click. Likewise, uninstallation can be done with one click too. The specialty is choosing to preserve settings and keep data or remove both based upon your convenience.

Branda Pro has dedicated settings to rebrand existing WordPress emails, import/export settings, adjust dashboard widgets, set site modes, and rebrand front-end without affecting any other module.
There are a couple of other settings available in Branda Pro that also grabbed our attention.
Adjust user permissions to the plugin.
Branda Pro Pricing
Before we talk about how Branda Pro is priced, we would want to stress that you may have to enter credit card information to enjoy the trial.
However, if you do not like their services but the amount is debited and that you have forgotten to cancel the trial, customer support is available to do that without question asked. You get your money back as well!
If you are taking a yearly plan, you get two months of free use of Branda Pro. This means you pay only for ten months and enjoy the next two months at absolutely no cost.

Free trial option with other paid packages available for SEO professionals and agencies
Wrapping Up
As much as you invest in building a quality site and enhancing revenues, it is high time you also begin doing brilliant work where tools do your job, and you can spend more time towards what your business exactly needs. Branda Pro is undoubtedly a plugin for all site owners wanting to amplify results and stay abreast of market trends.
After using Branda Pro for a few months, we are satisfied with how this is functioning. I would instead suggest this plugin a must-use for business owners who want to customize their WordPress sites but are tired of installing plugins and reviewing lengthy codes. Without any hesitation, you may get this plugin for WordPress customization.
I hope you understood why to customize WordPress sites and the benefits of business branding. Get this innovative plugin as part of a WPMU DEV membership, available to WPGlossy readers at a special discount of 20%. Grab the offer now and start personalizing your site for branding.