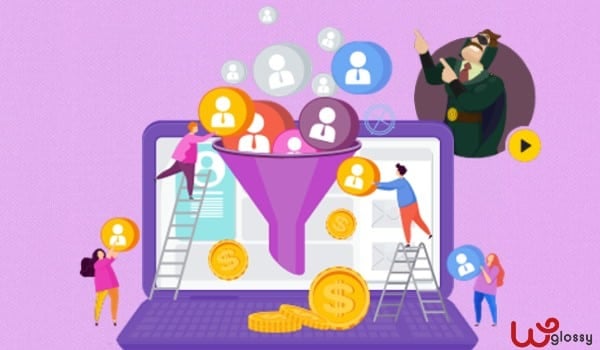 Business growth is a time-consuming process! Do you want to generate more leads and sales from your business site? If yes, this piece of content is for you! Read the article till the end as I'm going to introduce a new lead generation tool and consolidate its features!
Before getting into the lead generation WordPress plugin details, let me tell you some useful tactics to gain more subscribers and revenue from your professional website. Just implement the following to convert your visitors into leads or sales.
Use a pleasing popup that should not frustrate your audience
Design a responsive optin to attract more eyeballs
Integrate the optin easily with your email service provider
Add social share widgets to build your followers
Schedule the marketing modules to maintain the consistency
Advising is easy! How to implement these tips for massive lead conversions?
Hustle Pro – A Clever Lead Generation Plugin

It can be difficult to promote your products, offers, sales, and giveaways if you are not doing it right. The hustle plugin helps people promote their products, offers, sales, build a mailing list, and convert traffic into sales. It also makes it easy to grow your social following.
With it, you can easily create opt-in forms, targeted marketing pop-ups, and designer-made templates. In this article, I will explain how Hustle Pro differs from other marketing plugins. You may also try its free version available in the WordPress repository.
How To Visitors into Leads Using Hustle Pro?
Before getting started with Hustle Pro, let's clarify what are the most important things you need to consider in order to generate more leads and sales from your WordPress website:
Design an Email Capture Conversion Funnel
An effective conversion funnel is essential for any online business to achieve maximum sales and leads. For a successful email capture conversion funnel, you need to follow the steps mentioned below-
1. Landing page where you can display all your forms
The first thing you need to do is decide where you want to display your email capture form on your website. This message or pop-up can be displayed only on specific pages or to a specific group of users under specific circumstances.
Additionally, you can choose a specific page to display all your forms or your form in your website's sidebar.
2. An email marketing service
The second most important thing is email marketing. Your landing page or funnel will collect users' email addresses. You can contact them for upcoming offers and discounts to boost sales.
Hustle Pro offers a wide selection of apps to integrate with your service. So, no matter what email service you use, you can integrate it with Hustle to automatically add subscribers to your email list.
3. A thank you or the download page
Lastly, you must create a landing page that users will visit once they subscribe to your list. You can show the user a successful message or reroute your new subscribers to a specific URL.
Use Hustle To Convert Visitors Into Sales & leads
Hustle Pro comes with a lot of features to help you overcome the challenges of marketing. For example, you can choose from a variety of pre-designed marketing templates. Users can use these templates to create high-converting templates.
Whenever someone clicks on one of these pop-ups, you get a new lead you can contact further. If the lead is interested, they will respond to the follow-up email. You can generate more leads and sales by converting some of your visitors into loyal subscribers!
Here's how Hustle Pro can help you convert visitors into sales!
1. Easily manage your campaigns from the dashboard
Hustle Pro offers numerous features to convert visitors into sales, including a multi-informative dashboard easily. You can access, create, and edit modules from this dashboard. The free version of this plugin lets you create up to three modules for each campaign type.

Using the dashboard, you can easily monitor the status of active modules, the last conversion, the average conversion rate, the total conversion, and the most conversions. It can save you a lot of time.
2. Create unlimited campaigns instantly
This exceptional WordPress plugin offers unlimited pop-ups, slide-ins, email opt-ins, and social sharing modules. Using the free version, you can create up to three campaigns, and with the pro version, you can create unlimited marketing campaigns that can be deployed immediately.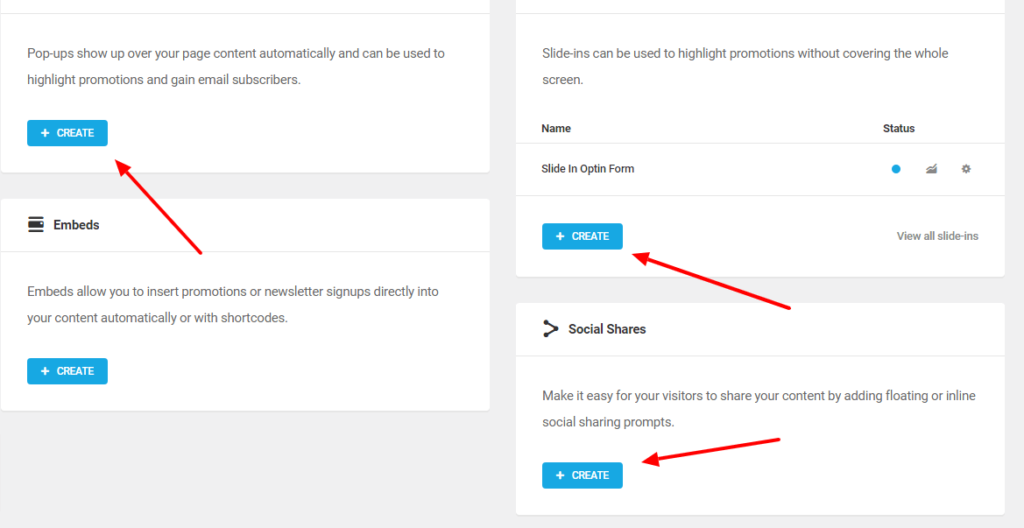 Simply select the type of campaign you want to run and click the Create button. Then, you need to follow the steps (Name, type, template), and you will have a fully functional marketing campaign ready within minutes.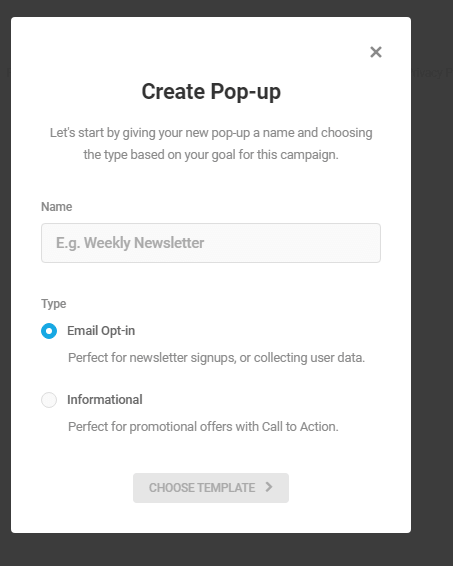 3. Creative and responsive pre-designed templates
Hustle Pro offers different kinds of templates for every kind of offer. These templates are really unique and very responsive. You will get many templates like "Informational", "Minimalist", "Foodie," "Tech," and "Newsletter signup." In addition, these templates offer flexible appearance settings.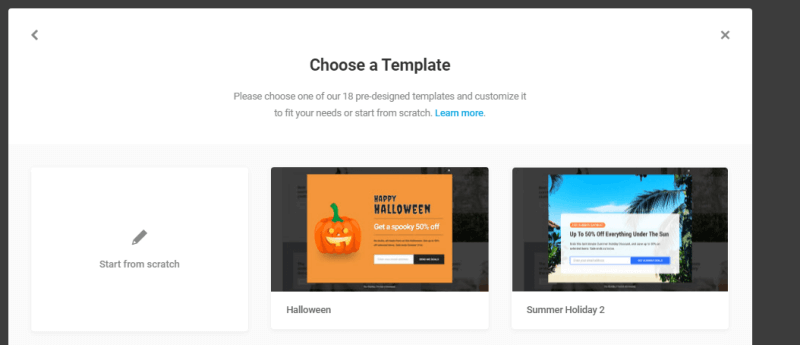 4. Take style and customization to the next level
It lets you customize the templates as per your needs. If you do not like the template, go to Edit and Appearance. The options for customization are endless.
You'll be able to customize it as you see fit. This feature is truly amazing because if you have a specific idea, you can implement that idea with this feature.
5. Behavioral triggers
This lead creation plugin allows you to set the visibility condition for your marketing pop-ups and ads. It lets you set various behavior triggers for your popups and slide-ins. You can set the time according to the time on page, scroll, exit intent, and other various parameters.
This is a great feature because you can choose when and where to show your ads. To configure the behavioral triggers, edit the pop-up and go to the Behavior option.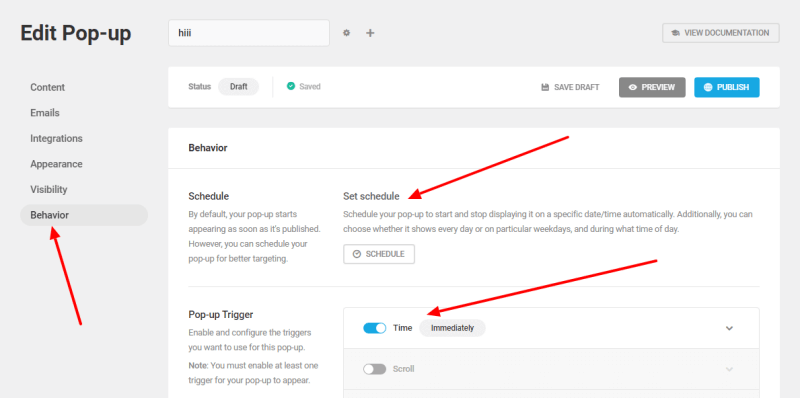 6. Boost your social following
Using Hustle, users can easily and effectively build their social following on their favorite social media platform. You can easily share your content over your favorite social network. Also included is a floating widget for your social media platform to access it from anywhere on the screen.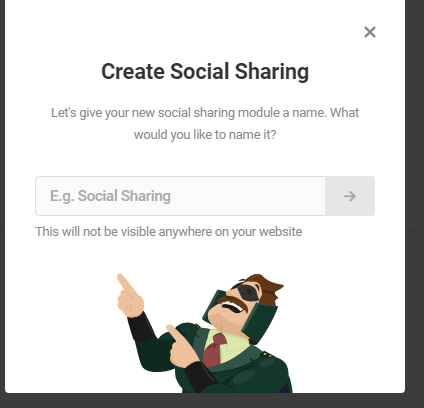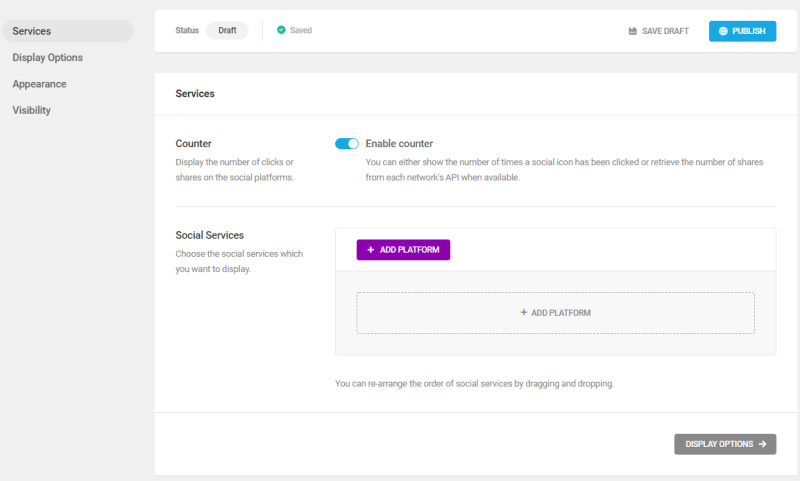 7. Easily integrate your favorite email services
Hustle Pro supports more than 1000 third-party applications. So no matter what email service you are using, this exciting lead generation plugin will be able to integrate.
You can now automatically add subscribers to your email list after integrating your preferred email service with this add-on. Adding your preferred email service is as easy as going to the integration option and selecting it from the choices available.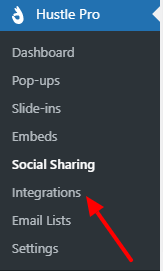 8. Limit and target specific users with Visibility conditions
Hustle Pro gives you all the settings and conditions to target a specific audience at the right time. Specific conditions can be set for pages, posts, visitor devices/browsers, country, source of arrival, post, registration, and browser cookies.
Smart conditions allow you to target specific products to a specific group of customers.
9. Set a defined schedule for the best results
Hustle lets you choose the exact marketing module you want to deploy. Modules can be scheduled to deploy on specific days of the week or at a specific time when they are visible to your users, depending on your schedule.
To make this module visible, you can also specify the time zone. You can attract and convert customers into paying subscribers by showing specific modules on specific schedules.
10. Get a detailed analysis of your results
Hustle allows you to track the performance of individual modules. It provides detailed information, as well as other visual representations.
Alternatively, you can set up a custom widget or view the statistics on your WordPress dashboard. You can use these statistics to make important business decisions to improve your business even more.
Plans & Pricing
Before discussing the plans and prices for Hustle Pro, let me tell you that they offer a free trial. After using the free trial, if you want to buy their premium version, then the plans are listed below –
Compared to other marketing plugins, what makes Hustle Pro stand out?
Marketing tools are widely available on the market. Hustle stands out because it offers features unlike other marketing plugins, such as email conversion funnels, ready-made templates for popups and ads, detailed analysis, and many more. The price is very reasonable, too. These features make the Hustle Pro stand out from the competition.
FAQs
Do I Need To Have Any Coding Skills To Create Stunning Popups?
You don't need to know how to code to create attractive popups for your website. With Hustle's custom-made templates, you can create your creative campaign. In addition, you can customize the look and feel of the templates.
What Features Are Included In Hustle Pro?
Hustle Pro offers the features mentioned below –
Beautiful responsive designer templates.
Detailed stats for business analysis.
Easy to understand dashboard.
Conversion rate overview.
Powerful targeting conditions.
Social media sharing options.
Are There Any Lock-ins? Can I Easily Cancel?
This plugin has no lock-ins, and you can cancel your subscription anytime.
Can I Upgrade?
Yes, you can upgrade easily. To access WPMUDEV plugins, site management tools, and live support, you should upgrade to their full membership.
Is There Any Discount Available For Hustle Pro Plugin?
Yes! Install this fantastic plugin as part of a WPMU DEV membership, available to WPGlossy readers at a special discount of 20%. Grab the offer now!