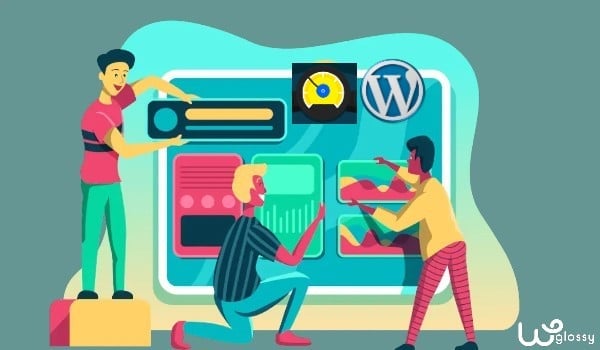 If you manage multiple WordPress sites as part of your daily job, I know that you have realized how challenging it is to manage them all at once.
Logging in to each site separately, selecting the appropriate theme and plugins, editing files, creating backups, and monitoring security measures can be a tedious task.
Don't you think it would have been amazing if you had a common place from where you could manage all your sites, with just a few clicks? It could be a game-changer for you, right?
So, what's the solution?
WPMU DEV Dashboard – A Brief Intro
WPMU DEV Dashboard is one such tool that can make your job way easier by aggregating all your sites into a hub from where you can make changes to all the websites without logging into them individually.
It also provides you with an interface to learn about important credentials like search rankings, site performance, etc.
If this sounds too good to be true, I can tell you that WPMU DEV dashboard plugins have more than 10 million downloads and more than 400,000 active installs (according to the official website). It is because of enclosing some exceptional features like
Amazing right? Now let's dive in and see what WPMU DEV Dashboard has to offer. Let me consolidate its impressive features.
1. Control multiple websites from one place
The WPMU DEV dashboard comes with an interface called The Hub, which can be used to access and manage all your websites with just a few clicks.
You can also add new websites with just one click. Note that WPMU gives you the option to improve security, install and update themes and plugins and create backups from the Hub dashboard only.
2. One-click installation and themes & plugins Update
Don't worry if you need a new theme or plugin for your site. From the store, which has a simple and easy-to-use interface, you can install all the major themes and plugins with just one click.
You also get access to some amazing plugins with the paid plan, including Smush Pro for optimizing images, and Hummingbird Pro for improving performance.
The same goes for the upgrades and security updates also, they are just one click away from you.
3. Track your website's performance easily
Another cool feature of WPMU DEV is that it lets you track the performance of your websites without the help of any third-party plugin.
You can find information about website visits, page views, visit times, bounce rates, etc for each website with the help of graphs right inside the WordPress dashboard.
What's even more amazing and fun is that WPMU DEV Dashboard lets you add custom names, images, and branding to each webpage to make it easier to identify.
4. Support access to fix complex bugs:
Let's say you are facing some bugs and you have no idea how to fix them. The highly qualified expert team from WPMU DEV is here to help you. You just need to give temporary access to your backend so that they can figure out the issue and resolve it.
Don't worry! There is no chance of data theft and the process is totally secure. If you need any help, simply click on WPMU DEV from the left sidebar and then click on Support . Now click on New ticket.

For access to the backend, click on support access and then grant access.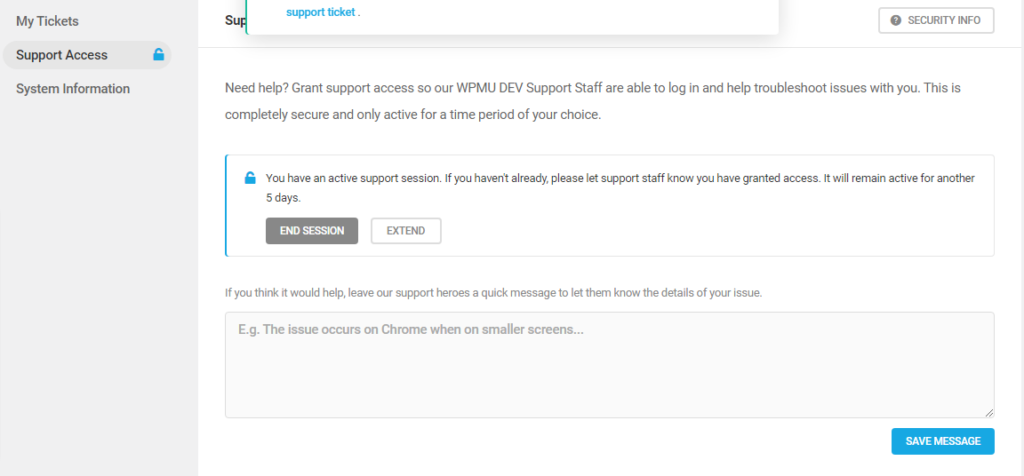 Alternatively, you can turn off this feature within the dashboard itself.
5. Earn Hero Points By Helping Others
The WPMU DEV community is full of amazing people who are always available if you get stuck. To solve any problem, you can browse through the community's solutions. Still, need help? Open a support ticket. You can also go through the tutorials if needed.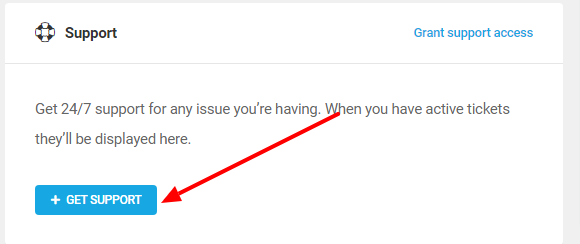 And guess what? By helping others, you can earn hero points. This is a rewards system that acknowledges your help and can be used to get discounts on memberships. If you earn enough Hero points, you can also get a lifetime membership absolutely free of charge. That's pretty cool!
6. Advanced login features for administrators
Want to get rid of the pain of putting login credentials into every website individually? With the help of Single Sign-On (SSO), you can log into all the websites directly from the Hub without entering your login credentials.
You just need to be logged into the Hub. This process makes the workflow super fast and it is also secure.
7. Control Administration Access
WPMU DEV Dashboard also gives you the option to control which administrators can access the plugin and see announcements, which is a great feature if you are working on a client webpage with multiple admins.
To restrict a user's access, go to the settings tab and then select permissions. Here you can add a new user or restrict the visibility access
8. Replace WPMU DEV Branding with Yours
Want to give a more professional look to the dashboard of your client website for better identification?
You can customize your website dashboard by turning on the WPMU DEV hero hider. You can add the company name/client branding, logo to make it look more professional.
From the sidebar, go to the White label and then activate the white label. Now you can customize as you want.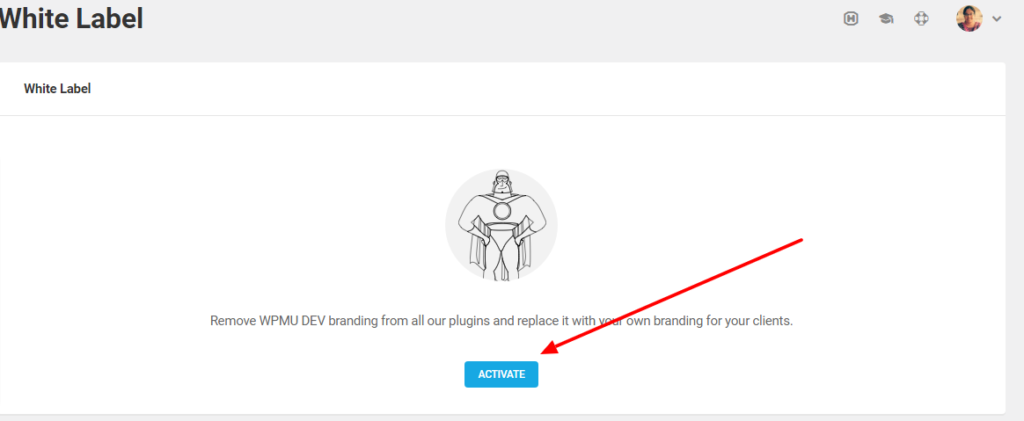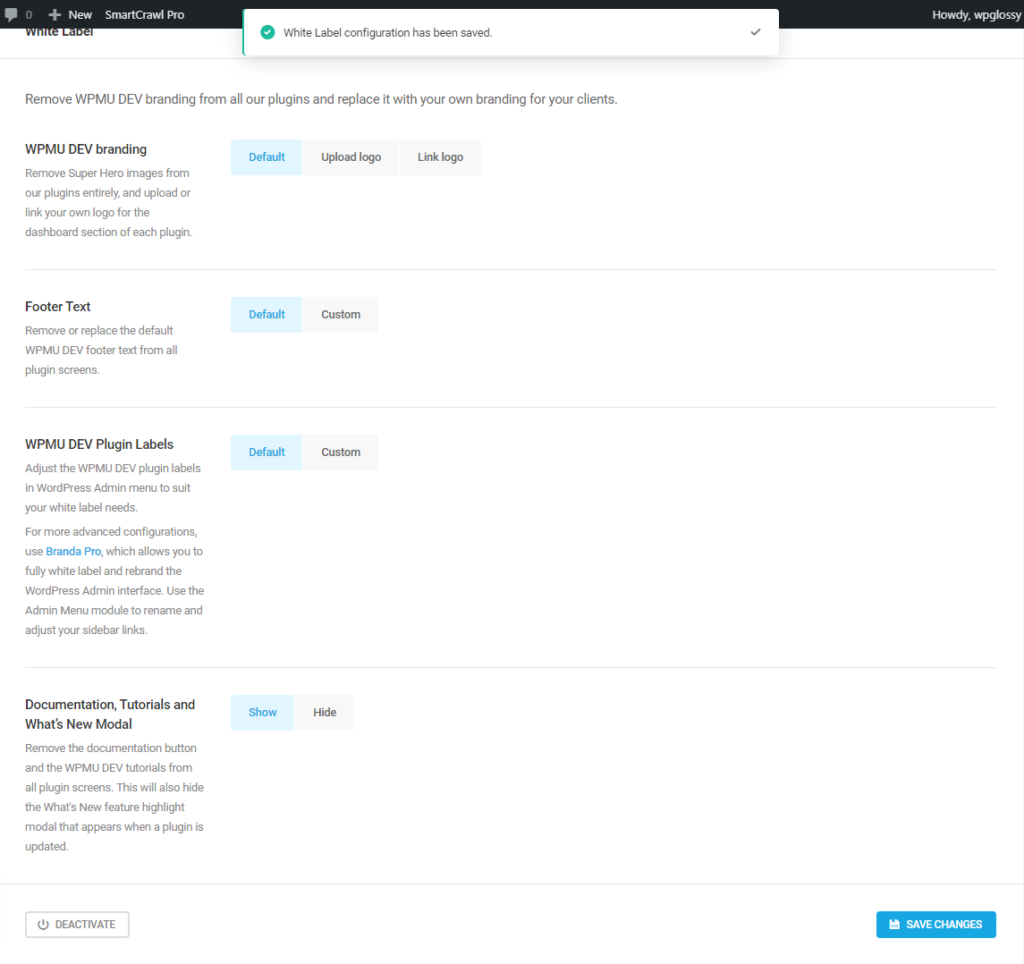 9. System Information
You can get all the information about the backend of the website with just one click by visiting the system information section in the Support tab. You will get information about the current WordPress, PHP, MYSQL version, memory limit, HTTP requests which will be useful for better maintenance of your system.
WPMU DEV Dashboard Pricing
If you wonder if these many features might cost you a fortune, then I have some good news for you. As a part of the Black Friday sale, WPMU DEV is offering a flat 50% off on their agency plan that too forever.
The whole agency bundle includes:
Unlimited Site Management
3 free hosted site
11 pro plugins
Professional Client Portal
24/7 live expert support
240GB Smush CDN
It will cost you only $495/year for the lifetime as a part of the offer (original price $990/year)
They also offer two other yearly plans:
Personal plan: For single-site owners, which comes with 10GB Smush CDN and is priced at $190/year
Freelancer plan: for freelancers who manage up to 20 websites which come with 100GB Smush CDN and is priced at $390/year.
You will also get a 7-day free trial to test everything out. If you are not satisfied with the quality of the service, you can get a full refund from the service provider without any conditions. But I bet they won't give you any chance to complain.
If you would like to go with the monthly payment, then look at the pricing that you need to pay!

Wrapping Up
If you own several WordPress sites, you would need an essential tool to manage them under one roof. It will save you a lot of time and effort. Here is where the WPMU DEV dashboard plugin comes into action.
I hope you like the features and settings option of this fantastic WordPress dashboard management plugin. Install this useful plugin as part of a WPMU DEV membership, available to WPGlossy readers at a special 20% discount. Grab the offer now!