GreenGeeks vs A2 Hosting, which is the best fast yet green web hosting service to launch the small business sites and blogs?
Since we are using both hosting companies for our various niche blogs, I have decided to write a detailed comparison between A2 Hosting Vs GreenGeeks and I hope it would help buy the ideal server service to run your business site.
GreenGeeks and A2 hosting, both are known to be the excellent hosting companies with their server optimized for speed and high-performance.
However, there are some significant differences between these two web hosting providers that you need to know so that you can perform better than your competitors.
Before getting into an in-depth comparison, let's get into a quick differentiation through a tabular column.
GreenGeeks Vs A2 Hosting – A Rapid Fire Comparison
| | | |
| --- | --- | --- |
| | | |
| | | |
| | | |
| | | |
| | | |
| | | |
| | | |
| | | |
| | | |
| | | |
| 1-Click WordPress Install | | |
| | | |
| | | |
| | | |
| | | |
Why Should You Get GreenGeeks Than A2 Hosting?
GreenGeeks is considered to be one of the reputed companies in the market for sound uptime performance and supportive customer care services. Apart from these, you should get GreenGeeks over A2 Hosting for the following reasons.
GreenGeeks is the industry-leading eco-friendly hosting powered by 300% renewable energy.
It uses the latest speed technology combo – LiteSpeed, MariaDB, PHP 7, LSCache, and HTTP/2. Free CDN is also available to speed up your website.
You can easily upgrade your hosting through the scalable computing resources during the traffic hike.
Data protection is their top priority and hence they offer the custom security rules with free nightly backups. When you face any malware attack, you may make use of their Zero-day vulnerability fixes to get back your site.
Their platform is optimized for WordPress with blazing fast speed and security. If you are a developer, you will get access to SSH, WP-CLI, PhpMyAdmin, Git, Multiple PHP versions, and a staging environment for testing.
It is best suitable for the beginners as it is easy to start and contains affordable pricing plans with a free domain and unlimited email accounts.
If you are still looking for more details, benefits, and reviews, have a look at my GreenGeeks Review to recognize its priceless qualities!
In What Way A2 Hosting Is Better Than GreenGeeks?
A2 Hosting is one of the best to try and has been recommended by numerous users because of its server speed and security features. It is better than GreenGeeks because,
Building a new site is possible with the help of A2 Sitebuilder that contains free drag & drop editor and attractive themes.
It is best suitable to launch the online stores since this fastest hosting offers a 1-click setup for WooCommerce, OpenCart, Magento, and PayPal merchant accounts.
A plethora of development software and site staging are available and hence it is ideal for WordPress developers.
Security features like Dual Firewall, Virus Scanner, 2FA, DDoS protection, Server Hardening are mind-blowing to keep the intruders at bay.
Data server locations include Europe and Asia
A2 Hosting Vs GreenGeeks – A Detailed Comparison
Let's begin the battle, GreenGeeks vs A2 Hosting by comparing the top features!
1. Speed
If you ask me, speed is an essential factor when it comes to any web hosting service. When we browse a website, we are basically looking for stored files in the webserver.
The greater the speed of the computer (on which the files are stored), the faster the user will be able to access the files.
So why do some websites open instantly, and some take ages even to load the home page? It all depends on what kind of hosting services they are prevailing.
GreenGeeks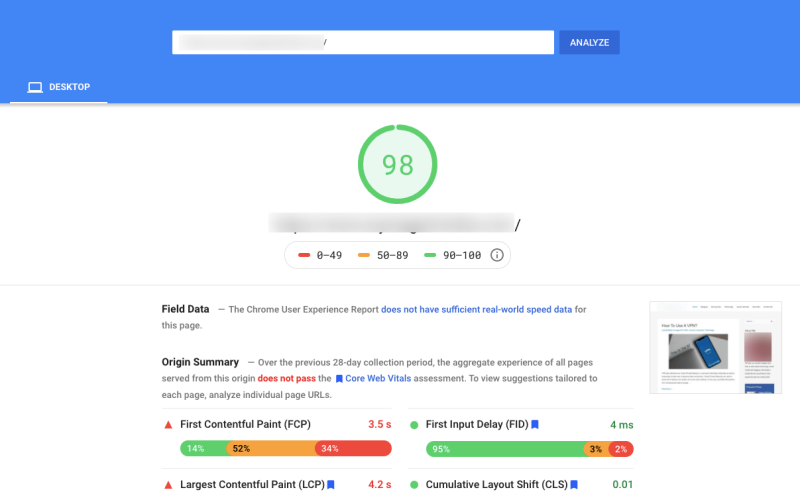 GreenGeeks is one of the most reliable web hosting company that provides service to more than 3,00,000 websites. GreenGeeks uses smart ways to optimize your homepage, Cleaning-up framework or themes, reduce plugins, and utilize LiteSpeed webserver, enabling your WordPress to load faster.
This platform also uses SSD, the latest versions of PHP, HTTP/2, and allows the readers to access data across the globe. It provides with a speed of 520 ms. Well, I would indeed say that they are good at helping speed as my users never complained about the speed.
A2 Hosting
A2 Hosting, on the other hand, is a well-known web hosting company, that comes with high-class speed optimization features.
This company uses the amalgamation of certain technologies like Turbo servers, Turbo boost, SSD, Cloudflare, HTTP/2, SPDY, etc. to provide the lightning-fast speed, which simply reflects in the speed of my websites.
However, the LiteSpeed Cache plugins and A2 optimized site accelerator are unavailable for the basic plan.
Verdict: GreenGeeks offers better speed performance even in its basic plan with the help of LSCache.
Winner: GreenGeeks
2. Uptime Performance
Uptime performance is another feature that should be compared among web hosting services. Uptime is the amount of time your website is up and running. A good uptime provider will be beneficial for the website as it will attract users.
I have seen a significant drop in the number of visitors when the website is frequently down. So, uptime performance is an essential feature which you should look for while putting up your website.
GreenGeeks

For this feature, the stats of each of the companies would play a huge role. GreenGeeks has boldly claimed to provide a guaranteed 99.90% uptime. The company has repeatedly been tested and surveyed to check if the claims meet reality.
GreenGeeks has consistently improved its performance with an average of 99.93% uptime performance. I would say that I did never experience any uptime issues in the last 11 months that I am using the service.
A2 Hosting
A2 Hosting commits to provide 99.99% uptime performance with only 0.01% downtime. How incredible is that? But do they accomplish what they claim?
It has been the favorite of many blog and website owners, and it has shown an uptime performance of 99.99% on an average basis since the time I have been using its service.
But, I have faced the downtime issue twice for a few seconds which is really a bitter experience for me.
Verdict: The winner is GreenGeeks company which provides a great service with 100% uptime.
Winner: GreenGeeks
3. WordPress Optimized Features
Coming to this feature, WordPress is simply a place where you build your website or blog on the internet. It is the most popular Content Management System (CMS). WordPress Optimisation is quite an important aspect as the hosting facility needs to provide you with the complete optimization of your WordPress.
I personally have almost all the websites in WordPress. A good WordPress Optimization service will let you optimize your content in the best possible way and thus increase your growth.
GreenGeeks
GreenGeeks promises to keep your database clean and optimized, which ensures your WordPress works efficiently. It reduces errors, keeps low storage space, and increases the speed. GreenGeeks provides the following useful features:
A one-click option to set up the site.
Generates Automatic updates for safety and stability.
Uses WordPress Protect as a security feature.
All these features simply help me optimize my website in the best possible way, and I would take the liberty to say that there are hardly any competitors that the company has when it comes to WordPress Optimization.
A2 Hosting
This green hosting service has designed its optimizing feature in such a way that it provides quick and easy to speed up the website with optimum security. A2 Optimized will automatically configure W3 Total Cache to work best in a sharing environment.
It also prevents browser access to specific files to ensure full security. Well, I would definitely say that they are good at this, but then, they could have been better.
Verdict: In the war, GreenGeeks vs A2 Hosting WordPress-friendly features, GreenGeeks is the winner due to its outstanding optimized features.
Winner: GreenGeeks
4. CDN
The CDN or Content Delivery Network is a group of geographically distributed servers that serves together to deliver fast internet content. The CDN feature helps the website to improve its performance as it caches content at the network edge. A well-configured CDN may also protect the website from certain malicious attacks, like Distributed Denial of Service (DDOS) attacks.
GreenGeeks
Coming to GreenGeeks, it provides a free CDN service which personally is my favorite. Its partnership with Cloudflare allows the customers to enable Cloudflare inside their cPanel account. Cloudflare is well known to provide a faster and efficient website. The following are the benefits:
On enabling Cloudflare, an increase of more than 50% is seen in the site performance.
GreenGeeks provide quick service compared to other providers.
It automatically caches your static files, and upon the arrival of visitors, your dynamic content will load at high speed.
A2 Hosting
When we talk about the CDN services of the A2 hosting company, it also provides the user with the benefits of Cloudflare. It also allows the user to enable Cloudflare for better performance, and also it meets the expectations of the blog and website owners.
Verdict: In this CDN case, there is a tie in GreenGeeks vs A2 Hosting.
Winner: Both
5. Customer Support
Every web hosting service has customer support for users. This is one of the most important aspects to look at, given the fact that a customer would need support for many days after having bought the hosting plan.
And I would assure you that you would need that. Even after being years into the trade, there are times when I need to reach out to the customer support to get the problems sorted.
GreenGeeks
GreenGeeks provides the availability of 24/7 live chat. The information can be submitted in a chat-box, upon receiving the report, a representative will be shortly assigned. Users can also avail of the 24/7 call option.
Another ticket method is also provided wherein you would have to fill in the required information, including the department, related service, an issue faced, etc., and submit it and wait for the response which according to my experience is prompt.
A2 Hosting
This company also provides 24/7 customer service. The client can contact them via phone, live chat, ticket, or e-mail anytime the client faces a problem. Also, A2 provides a toll-free phone line for US customers.
Verdict: According to my personal experiences, GreenGeeks is ahead due to its efficient customer support that takes no time to reach the customers.
Winner: GreenGeeks
6. GreenGeeks vs A2 Hosting Pricing
Every one of us expects to get the service at a reasonable rate. The price factor plays an important role, especially for the newbies and the startups, who are working on a tight budget, the way it did when I did start off.
The pricing factor also depends on the type of service one wants and the amount he/she is willing to pay for those services.
GreenGeeks
The cheapest WordPress hosting plan for GreenGeeks starts at $2.95 per month and stretches to $11.95 per month.
You can also choose the reseller hosting which starts from $19.95 per month and goes up to $34.95 per month. Well, surely, the costlier variants have their added perks. You can also have a VPS hosting, whose price varies from $39.95 to $109.95.
A2 Hosting
In the case of A2 Hosting, the hosting variant varies from $2.99 to $14.99, well you can choose the ones you need as per your budget and need.
The reseller hosting starts somewhere at $13.19 and continues to $99.59. The VPS hosting plan comes at $5 to $25.
Verdict: By comparing the basic plan and premium plan (the last one) GreenGeeks is cheap web hosting which is highly affordable for the beginners.
Winner: GreenGeeks
7. Free Trial/Refund
What do you do when you come across a paid website and feel skeptical about using it for the first time? We go for either free trial/refund. Users want to see what benefits they are getting from a certain website/company before relying on it.
This is because none of us wants to be duped, and, yeah, I too, have been skeptical at times while choosing the hosting service. Web hosting companies mainly provide the refund option. The same is the case when it comes to GreenGeeks vs A2.
GreenGeeks
GreenGeeks provides a 30-day hassle-free return policy. If the user wants to discontinue their services, then they would be given back the full amount. However, the user will continue to own the domain; just the service would be discontinued.
A2 Hosting
A2Hosting also guarantees a 30-day hassle-free return if the service is no longer needed. In addition to this, if your 30-day return policy has ended, you can still claim for a prorated refund for the remaining balance. In this case, the full return won't be applied to you. Only the remaining money would be transferred.
Verdict: For this feature, there would be a tie between both the companies.
Winner: Both
8. Dashboard Management
Dashboard management is a striking feature to look for when looking for a web hosting company. This feature will help you to manage your web hosting server using friendly interfaces. It allows you to access the control panel.
So, you must now be wondering what the use of the control panel is? By having access to the control panel, you can make necessary changes (such as managing e-mail addresses, basic server configurations, etc.) for your website.
GreenGeeks
For GreenGeeks, dashboard management is total ease for even the beginners. The user interface is such that anyone with zero code knowledge can use it. They use cPanel for dashboard management which surely is my personal favorite.
A2 Hosting
It provides cPanel for very cheap. The cPanel system allows users to:
Manage e-mails.
Configure SSH keys.
Create a Node.js app.
SSL certificate installation from a third party.
Manage files, databases, and domains.
Winner: With a lot of ease at its user interface, A2 Hosting is the clear winner of this category.
Winner: A2 Hosting
9. Backup
Imagine setting up your website and then losing it all due to some adversities. I have had that in the past, and I promise you it's worse than you can ever imagine.
A proper backup facility is an extreme need for a website. Losing useful data is hurtful to everyone and also can possess a threat due to security issues. Just a simple backup can save a lot of hard work and energy.
GreenGeeks
GreenGeeks offers daily disaster recovery backups and thus takes care of this worry that I had for a long time now. They are retained for 24 hours and then get replaced with the recent ones.
The company uses RAID-10 to prevent the loss of data. They also retrieve lost data on a one free restoration per month basis. They do not offer backups for VPS and delicate servers.
A2 Hosting
A2Hosting also utilizes RAID-10 for backing up files. Users can even automatically backups in Amazon S3 cloud storage from where it can easily be retrieved.
It also provides backup on VPS and delicate servers, but then it is not as frequent as that of GreenGeeks.
Winner: The backup feature of GreenGeeks is considered to be one of the best, making it the winner for this category.
Winner: GreenGeeks
10. Green Hosting
The use of the internet is increasing exponentially. Contents are being harnessed now and then. These contents are hosted on servers provided by the web hosting company. Massive facilities are put forth for the smooth functioning of the servers.
These servers are put in a cooled and controlled environment that requires a large amount of energy and emits a significant amount of CO2. Green web hosting refers to the web hosts who use renewable and eco-friendly means to host, which would affect the environment less.
GreenGeeks
GreenGeeks claim to be 300% green. They promise to not only host in a carbon-neutral manner, but they also replace three times the energy that they consume by purchasing wind energy credits which are credited back to the grid.
GreenGeeks has also acquired the Renewable Energy Certificate (REC).
A2 Hosting
A2 has also promised to provide environment-friendly means by partnering with Carbonfund.org.
With this partnership, they can buy carbon offsets, which allows Carbonfund to invest in clean and renewable sources. This reliable hosting has attained the Voluntary Emission Reduction Certificate (VER).
Verdict: GreenGeeks would be slightly ahead of A2 because they simply use eco-friendly means and proudly claim to be Green.
Winner: GreenGeeks
GreenGeeks Vs A2 Hosting – Which Hosting Should You Get?
For the overall verdict, it is crystal clear that GreenGeeks has been leading in the above in-depth comparison. Therefore, GreenGeeks will be the winner here, for its overall excellent performance. I would recommend the company to anyone having a business of any magnitude, especially for startups.
So, your pick should be GreenGeeks for offering the great speed, uptime, backup, customer support, and inexpensive pricing plans which are indeed needed for the newbie. I hope that this comparison, GreenGeeks Vs A2 Hosting would help make the right decision and attain business success.
You May Like To Check