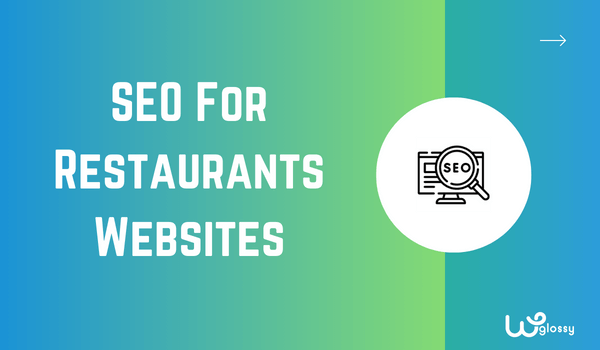 Are you running a restaurant website and want to boost its targeted traffic? If you want to learn SEO for restaurants, check out this article! Here, I will show you the best ways to bring organic traffic, i.e., aimed audience from search engines to your food business site.
I have already explained how to create a website for your restaurant business. And now, I'm taking an excellent opportunity to tell you how to optimize it for the search engines. Since I have been implementing different SEO strategies for my blogs, I can suggest the best ways.
You might get confused if you are a beginner! However, once you start learning SEO, you will get a clear idea of how to make your site search engine-friendly. Before getting into the SEO for restaurants, let's see the importance of doing it!
Why SEO for Restaurants Matters?
While handling a restaurant website, your main goal is to attract new customers, right? Creating a website and designing it won't be enough in this case. You need to work on the SEO to get your website listed in the search results where people search.
SEO for restaurants is essential for the following reasons!
1. High Visibility
As people have easy internet access, they used to search everything online. So, whenever they search for "Best Restaurant In My Area" or "Best Restaurant Near Me," your website will be visible to them. They will learn about your restaurant quickly and visit to try the food. When your site reaches more people, you will get more exposure, boosting your business.
2. Overtake Competitors
SEO is the best way to surpass your competitors. By ranking higher in the search engine results, your restaurant will reach those searching for the best dining experience than other hotels and cafes. When you provide the food with taste & quality and list the items in an online menu, it is easy to overtake your business competitors.
3. Improve Reputation
Once you start getting your targeted people through SEO, your brand awareness will get tweaked. By saying/hearing your restaurant name, diners will recognize your quality service and never look for other options. With the help of SEO, reputation management will be an easy task. You don't need to promote heavily!
4. Understand Customers
You should understand the needs of customers! it is the business success. It is more likely to realize their requirements through SEO. Yes! Look at the terms they search for! Like "Best Vegetarian menu for lunch, Best Chat snacks for the evening, and Spicy dinner dishes," You can include these search phrases in your SEO content and reach more people who die from hunger.
5. Cost-effective Advertising
Well! Here is the key benefit of doing SEO for restaurants. You can reach potential customers with zero investment. Yes, just by having website content, it is easy to catch people in your location looking for food. Unlike traditional advertising, which needs more money and manual power, SEO is a cost-effective approach to get diners for your food business.
9 Essential SEO Tips For Restaurant Websites
How to improve the search engine traffic to a restaurant website? It is a commonly asked question. So, after you build your site for your hotel/cafe, follow these SEO tips to gain more exposure.
1. Spend Time with Keyword Research
The first thing you need to do is invest your time in finding the right keywords. Ranking on the second page of Google search results is of no use. No one will go there to find the answers they need. To get more search engine traffic, you should place your website on the first page.
Focusing on longtail keywords is a good option. To find the right keywords, you can use tools like:
Semrush
UberSuggest
Ahrefs
Mangools
Most of these tools are freemium if you are on a tight budget. You may also start with the free trial subscription. The main focus should be longtail keywords with decent search traffic and low competition.
I have written extensively about "Keyword Research"; you must check them. Fix the primary keyword and include some secondary keywords (related search terms). You may also use a Google Chrome extension called Keyword Everywhere to find profitable keywords.
Keyword Combination Examples
Best Italian Hotel Near Me
Top Italian Hotel In [location]
Spicy Thai Foods For Dinner In 5 KMS
Tasty Non-Vegetarian Restaurant For Lunch
After doing keyword research, include the related keywords in your blog content so that it will reach your focused foodies.
2. Optimize Your Website
You can optimize your website in multiple ways. Some of the notable things you should care about are:
Typography
Speed and Performance
Ideal theme
Lead capturing tools
Push notification tool
Creating scarcity
Let's have a closer look at each option.
Typography
To optimize the user experience, you should take care of your font. There are so many free and premium fonts available in the market. Check out the Google Fonts directory if your primary concern is a free font.
There, you will see hundreds of free fonts you can use on the website. Pick one that won't confuse readers and is easy to use. Adding these fonts to a WordPress website is not rocket science.
On the other hand, if you need a premium font, check out Adobe Fonts. Based on your preferences, you can pick an option. We won't recommend using a fancy font. Stick with an option that is easy to read.
Speed and Performance
Nobody likes slower websites. Especially if you are running a restaurant website with an online food ordering portal, you must ensure the website is fast. To optimize the website's speed, you should use a reliable hosting provider with CDN (Content Delivery Network) and some speed optimization plugins.
I recommend using Cloudways hosting with Cloudflare CDN, FlyingPress, or WP Rocket for the caching solution and Perfmatters as the final touch. With the proper configuration, you can improve the website's overall speed. Improving the website's speed will help you with better conversion and ranking in search engine result pages.
Note – For a detailed guide, read WordPress Speed Optimization. Check my site loading speed; it is super fast!
Minimal WordPress Theme
You need to choose a fast-loading WordPress theme for your restaurant site. A marketplace like ThemeForest has hundreds of thousands of themes. You need to choose one carefully. Since you run a restaurant website, choose a theme dedicated to restaurants.
Since WordPress themes can also slow the website down, choose an option with lightweight code. Also, keep user experience in mind. You do not need to go too fancy. Don't forget to build a mobile-friendly website for top Google rankings.
Capture Leads
The next thing you can do to optimize the website is install a lead-capturing tool. Studies show that more than 90% of the website visitors won't return to the website. As a business owner, this is going to hurt your business badly.
The best way to protect your business is by adding lead generation options. You can use any lead generation tool like Bloom, OptinMonster, or Thrive Leads to capture the visitor's email address. Later, you can use an email marketing service like Mailchimp, Mailerlite, or AWeber to send newsletters. It is a good idea to try.
Push Notifications
Another way to get returning customers is via push notifications. With any push notification plugin like OneSignal or PushEngage, you can set up push notifications on your WordPress or WooCommerce website.
Once they have subscribed to your push notifications, you can send targeted messages to their devices. This way, you can get the customers back into the website and hit them with an offer or discount.
Offer Deals & Discounts
Create a blog page for your hotel offers and deals. It will bring you a lot of customers. You may also provide free delivery for all food orders or a discount coupon for every purchase. A page with discount offers will attract massive eyeballs in search engine page results.
3. Use Google Analytics and Search Console
The next suggestion for you is to use GA and GSC. Analytics and Search Console are two popular tools Google offers to help webmasters understand how their website is doing. Here is a helpful guide to integrating GA and Google Webmaster into your restaurant website.
Once you have completed the GA integration, you can see the incoming traffic, where they go, and which device they use. To make data-driven decisions, this option would be helpful. If the bounce rate is too high for your landing pages, you can optimize it further and try to improve.
Similarly, GSC integration will help you get more visitors to the website. Once you have added your website as a GSC property and submitted the sitemap of your site, search crawlers will go through the content and rank your post/site on the result pages.
It is one of the main steps to improve SEO for restaurants. You can also check the impressions your website generates, the clicks you get, and so on. I highly recommend using GA and GSC for your business site to understand your audience's behavior.
4. Build Backlinks
To improve the off-page SEO, you need to build backlinks. You do not need to get a service ordered from freelancing marketplaces like Fiverr or UpWork. Most of these backlinks will be marked as spam, and you will lose the ranking.
Spend some time to create backlinks naturally. Comment on other relevant sites, request links to your blog articles and contribute guest posts. Besides, build unique blog posts with lots of value so that the other site founders and food bloggers will link your articles.
5. Dominate Local Search
Since you have a physical restaurant, adding the property to Google My Business is an excellent SEO strategy. This way, more people will see your location, which can be listed in Google Maps. Here's an example of a My Business search result:
Plus, when people search for restaurants near me in the address bar, you can get listed in the results.
Local SEO will help you get more customers. I also recommend embedding the location of your website (through Google Maps) on your website. You can complete the task using any plugin like WP Go Maps.
6. Create Social Media Handles
Create dedicated social media handles for your website. You can set up a Facebook page, Twitter profile, or Instagram page. Remember to link your website with the social media handles.
You can also link to the social media handles from your website. Doing this will help you get more clients or customers for your business. Remember, Social Media is another SEO strategy.
7. Display Reviews
If customers leave reviews for your restaurant, list them on your website. Customers' trust is a trending SEO strategy. Use "Plugin for Google Reviews" to get the job done. If you want to show multiple reviews, add a page builder plugin and create an auto-scrolling widget.
8. Publish Content With On-page SEO
Don't forget to build a blog page to write articles about your food business. Stick with a content publishing frequency. Include keywords in your articles. When you publish articles, ensure the post is optimized for SEO; it can be achieved using plugins like Rank Math or Yoast SEO.
9. Analyze Your Competitors
The final thing you need to do is analyze your competitors and check whether they have a website and what they have done. You don't need to copy their trends; however, you may execute things better than them.
Use a competitor research tool like Semrush to analyze what works for them. In most cases, focusing on a better user experience is enough. Keeping an eye on the competition is a clear way to beat them in ranking results.
Conclusion
Setting up a restaurant website is easy; it can quickly be done with the WordPress CMS. However, the main challenge is to get higher rankings on search engines for organic traffic. In this article, I have shared the nine best restaurant SEO tips.
Don't skip keyword research to discover the keywords and place them on your site in a logical way. Focus on user experience and make your visitors stay long on your web pages. Build brand awareness and engage with your customers on social media.
SEO is not a complicated process if done right! Don't confuse it with too many advanced strategies. Begin with the basic strategies, and once your site gets good online visibility, look for ways to improve it. I hope you are clear with SEO for restaurants! Do you need any help?