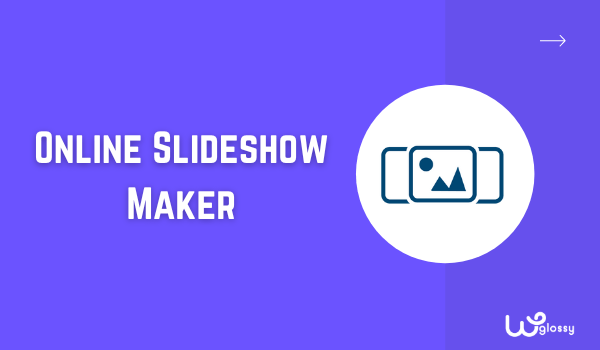 Online presentations aren't as hard to create as you may think. However, an online slideshow maker can make a difference when setting up your online presentation. Why so? Especially if you are creating a presentation from scratch, an online slideshow maker will help make things easier.
We are expected to get some return from whatever business we invest in. Additionally, there are many methods of promoting your business. However, with the vast competition, we must search for new ways to promote and advertise our products and services.
According to statistics, our brain processes visualizations 60,000 times faster than text. Moreover, this means that your audience will better understand visualizations than text. After all, looking at a visual is easier than reading a long chunk of text.
You can even add effects to your presentation to make it more visually appealing, and you can get them for free at Videvo. Just give it a try! Making your site more interactive is the best way to boost the user experience for huge conversions.
9 Benefits of Using an online slideshow maker On Your Site
Well, don't go anywhere because this article will show you the top nine advantages of using an online slideshow maker for your presentations on your WordPress business site. Let's get into the benefits!
1. Visual information
Presentations have a considerable advantage and the amount of visual information they present. With the help of online presentations, you can showcase the benefits of your product or service using multimedia files, narrations, and many more attractive forms. Online slideshow makers help you do this much easier!
According to statistics, our brain processes visualizations 60,000 times faster than text. Moreover, this means that your audience will better understand visualizations than text. After all, looking at a visual is easier than reading a long chunk of text. 
2. Free templates
Depending on the slideshow maker you are using, many offer free templates. With these customized slide templates, you can make slideshows in only a few minutes. For example, Pitch is a slideshow maker that provides over 100 free templates and allows you to fully customize your slideshow by adding your brand assets, color schemes, and fonts. 
In short, you can easily impress your audience and won't have difficulty setting up everything from scratch! So what is better than saving time and not worrying about doing everything from scratch?
3. Increases user engagement
I used a talk a lot about user engagement. Slideshow videos are all about visuals and images. Thus, human beings are good at paying attention to moving objects. Slideshow videos are created on this concept and are excellent in catching users' attention, leading them to increased engagement rates.
Users will automatically stick to specifically chosen sliders for product promotion cases. However, selecting the suitable slides that you think will grab your viewer's attention the fastest is always important. Then, instead of just presenting one image, you have a complete range of videos shown in slideshows, which will be easier for viewers to remember.
4. Allows you to showcase products all at once
A slideshow video allows you to gather all your products and services. So your customer won't have to go through endless videos to find which product or service they think is the best fit for them. Furthermore, you can make the slideshow even more interesting by adding music or images over text. 
As I mentioned before, human beings process images much easier than text, so it's important to avoid including too much text and add less. This way, you'll have a higher level of attention from your viewers, and you should also make sure you update your content from time to time.
5. Saves time and helps you avoid confusion
What kind of complexity is sitting down and watching a series of images moving one after the other? There isn't any, so the whole point is how easy slideshow videos are to watch. How would you feel watching slideshow videos full of long text on the screen? Pretty confused, right?
Creating slideshow videos with short text about your product and services can change your marketing game. Overall, viewers will like to watch videos that make sense to them instead of those full of text. 
Also, let's not forget how much time these slideshow videos save you and your viewers. They can get all the necessary information within a few minutes since the presentation can include everything, including prices, technical characteristics, and much more. 
6. Can be used in many areas
Online presentations can be used in various areas, such as business development. For example, your slideshow diagrams and other images can be used for your business plan and work statement. Thus, the photos, graphs, and other visuals make it easier to display your results to your customers in the most innovative way possible.
Let's not forget how easily slideshow videos can be created and edited if necessary. You don't have to possess any advanced technical knowledge. Everything can be done easily!
Moreover, slideshow makers make people like your family or friends enjoy the images presented even after the event. After all, if you want to promote your business brand properly, you must set up well-styled online slideshows.
7. Excellent for SEO purposes
All businesses try to do the same thing when posting videos or written content to rank well on search engines. As a result, SEO helps companies increase their traffic to their site and rank higher on search engines like Google. 
Moreover, when users see how interesting your content is, they'll spend more time on your site, decreasing the bounce rate on your website. The lower the bounce rate on your site, the better it's for your website.
As I mentioned earlier, slideshow videos are great for increasing user engagement, so whenever user engagement is increased, people will stay on your site longer. In other words, they are engaging customers automatically.
8. Customizable
Slideshows are visual presentations that offer businesses various customizable options for presenting their product and services. The background, size, colors, music, images, and videos are added to the slideshow, allowing editors to make everything they wish to appear in front of their audience.
The entire concept here is to create a theme that allows viewers to visualize and understand the main idea so that businesses want them to.
9. Analytics
Only placing a gallery slider on the homepage of your site allows you to introduce analytical data for all the products and services you will deal with. It's obvious to identify how this happens. It happens from the number of likes and views your slideshow video receives. This helps businesses better analyze what content they should distribute to their viewers. 
Moreover, it gives businesses a better understanding of the changes they must make within their content. Furthermore, it helps companies know the products their target audience most accepts and likes. 
Online slideshow makers you should consider using
Let's take some time to identify the type of slideshow makers I recommend you use for your presentations:
Pitch: Has a high range of customizable options and more than 100 free templates you can choose from. 
Apeaksoft: It allows you to create music without quality loss, has more than 100 customizable styles, and has a super-friendly user interface.
Adobe Spark: An excellent option for beginners with little to no design skills. Allows you to save your file as an MP4. The starter plan is free, but the full version is paid.
Clideo: An online slideshow maker that lets users create slideshows with free online music. It's entirely safe to use and automatically deletes your uploaded files after 24 hours.
RenderForest: More than 100 templates are available for creating slideshows online, and you can choose one for creating photos or video slideshows based on your needs. 
Pholody: A free online photo slideshow maker requiring no sign-up. Moreover, it allows you to create a slideshow online for free and has excellent sharing options which are excellent to use. The top-notch video quality will enable you to make videos up to 1080p. 
Kizoa: It is an online slideshow maker, photo editor, and collage creator. It allows you to edit media files and apply slideshow effects.
Even though there are plenty of options, I recommend the ones I think are the best for you. But, of course, you must see which fits your business requirements and offers you the best quality for your audience. 
Wrapping it up
These are the nine advantages of using online slideshow makers on your website. Of course, whichever one you choose from our recommendations will all depend on your business requirements. However, whichever you choose will still be better than not using one. Above all, you are still a winner!