As you are here, I can understand that you are looking for the best FREE Squeeze Page Builder plugin for your WordPress site.
A squeeze page is what most professional bloggers and digital marketers around the world use to collect emails and build their subscribers' list for their business.
The primary goal behind setting up a squeeze page is to build email lists for a specific campaign.
Bloggers can restrict to one squeeze page or create multiple squeeze pages for multiple campaigns. Most novice bloggers and at times, even the pro bloggers mistake squeeze page as landing pages.
Well, they aren't entirely wrong, but there's a lot of difference between a squeeze page and a landing page.
Let's understand the difference!
Squeeze Page Vs. Landing Page
A squeeze page is a type of landing page but not exactly like one.
Landing pages are designed specifically to inform the users about a specific product or service.
The landing pages are often long and detailed, whereas squeeze pages are short and generally contains little to no images.
While Content is King for landing pages, the squeeze page is hardly stuffed with content or text.
A landing page consists of multiple layers of texts, different types of contents (text, videos, images, etc.), and many CTA buttons now and then within a single page.
The design of a squeeze page includes four elements: a punchline, offer text, signup form, and strong CTA.
Together all these four elements aim for a single goal of encouraging visitors to submit their email address to gain access to whichever lead magnet you're offering.
Squeeze pages are the best to build email lists in exchange for a free webinar, ebook, or a digital course online that has the minimal distraction.
Top Squeeze Page Builder Plugins Available For Free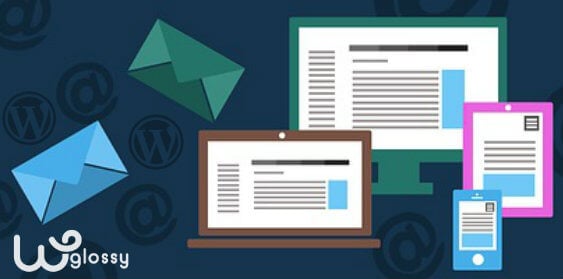 WordPress is the best CMS for website and content management.
However, it doesn't offer a straightforward way to design or set up squeeze pages for listing building campaign. Here's where Squeeze Page builder plugins and tools come into play.
Owing to the importance of list building, especially in blogging, there are several big players in the industry offering excellent solutions for easy and custom squeeze page setup.
Most of these squeeze pages builders may burn a hole in your pocket.
Hence, I have compiled a list of free squeeze page builders for your WordPress site. Let's get into them!
Note:
WordPress doesn't have a standalone squeeze page builder yet. Most of the squeeze page builder plugins out there are landing page builders that are widely used to create a custom squeeze page.
Squeeze pages are, in fact, the subsets of a landing page and it is quite simple to create a squeeze page using these plugins designed to capture leads and emails.
1. WordPress Landing Pages
There are several premium squeeze page builders out there with great features and functionalities.
However, if you are looking for a free squeeze page builder which is close if not at par with premium options, then try WordPress Landing Pages.
While most options for squeeze page builders are designed for landing pages in general, WordPress Landing Pages excels as a squeeze page creator.
This free WordPress plugin comes with a variety of different templates for landing pages, and most of these templates are squeeze page templates.
You can either use the visual editor of WordPress Landing Pages to design a custom squeeze page for your blog or choose an ideal theme from the WordPress Landing Pages' template library.
The plugin also helps you track the conversion rates as well as lets you improve squeeze page performance with A/B testing options.
The major flaw or con of using WordPress Landing Pages is the fact that most of its features or functionalities are only accessible as premium add-ons.
Although free to use, you may have to invest some money to add more functionality, such as connecting your email marketing software with your squeeze page.
The plugin is not 100% free, but it is the best option as an affordable squeeze page builder plugin if you're starting as a blogger.
Excellent Features Of WordPress Landing Pages
Lets you create beautiful squeeze pages.
Visual Editor to preview changes instantly.
Allows you to track conversion rates.
A/B Split Testing feature.
WordPress Landing Pages' template library for custom designs.
Ability to pre-populate forms with visitor information.
2. HubSpot Landing Pages
HubSpot's WordPress plugin is a must-have for marketers on WordPress. HubSpot helps you grow your business better by providing tools to turn your visitors into leads and customers.
The plugin comes with many tools, including a landing page builder. The drag-and-drop editor makes it easy for you to build landing pages with the design that you want that will convert your visitors into leads. You can use one of the many templates available or build your own pages from scratch.
Once your page is built, HubSpot even offers you tips to optimize your page. For example, the plugin will check if your page has a clear H1, a good meta description, and more. You even have the option to schedule your page to be published if you don't want to get it live right away.
All landing pages built in HubSpot are optimized for mobile so your visitors get an optimal experience no matter what device they're viewing your page on.
The best value from HubSpot's landing page builder comes from using it with the HubSpot CRM. When you capture a lead through your landing page, they are automatically tracked in the CRM.
The CRM keeps a detailed timeline of all your leads' interactions with your website, giving you the insights you need to personalize your customers' experiences and eventually grow your business.
Excellent Features Of HubSpot Landing Page
The drag-and-drop builder is intuitive and easy to use.
A powerful CRM to enhance your marketing efforts.
Access many marketing tools, including forms and email marketing.
A/B split testing features.
Free forever plan with unlimited contacts
3. Sumo (Formerly Known As SumoMe)
Sumo (formerly known as SumoMe) is a multi-purpose tool designed to build and grow your email list. Sumo is designed to work as a WordPress plugin and uplift your list building activities.
You can use multiple tools offered by Sumo as per your convenience. Sumo (formerly known as SumoMe) brings the right solutions to the table.
There's Sumo Smart Bar which works as Hello Bar where you can set up new blog posts, important announcements, or encourage newsletter signups using a horizontal bar at the top of your home and/or other blog posts.
Then, there's Scroll Box and List Builder, both of which are designed to grab emails from readers.
Depending on whether you need a popup opt-in form or a scrolling opt-in box, you can use the relevant option from the list of tools offered by Sumo (formerly known as SumoMe).
However, the most important and exciting of all these tools is the Welcome Mat. This tool is designed to help you create a stand-alone full-screen call-to-action squeeze page.
You can also mix and merge these different tools as per your preferences. The best thing about Sumo is that it's available for free with basic features.
You can also subscribe to their Pro plan for advanced features such as A/B testing, advanced visitor targeting, advanced analytics, eCommerce design templates, advanced email integrations, etc.
With over 6,00,000 installations, Sumo (formerly known as SumoMe) is one of the most sought-after WordPress plugins for list building.
It is also one of the best free squeeze page builders for custom listing building campaigns that you run on your WordPress business site.
Excellent Features Of Sumo
Fully customizable design.
Onboard Analytics to track conversions.
4. Icegram
Icegram may not be one of the most popular or widely used WordPress squeeze page builder plugins, but it is worth a mention for it's free to use.
With a satisfied user base of 40,000+, Icegram has helped a good lot of bloggers in collecting email leads without losing on speed or performance of the website/blog.
This free squeeze page generator offers a plethora of amazing different tools designed to collect emails from visitors.
Based on your marketing preferences, you can use either one or multiple tools offered by Icegram to kickstart a new list building campaign or enhance your existing campaign.
While they offer Pop-ups, Floating action bars, Inlines, Sidebar opt-in boxes, Ribbons, Stickies, and Badges; the best of the lot are overlays and interstitials. Unfortunately, both overlays and interstitials are not included in the Free plan.
However, you can use the available features on Icegram's free package and use the ready-to-use templates to design your squeeze page.
You can also merge Icegram with Rainmaker to use different opt-in form designs to enhance your squeeze page further. Rainmaker is also a freemium plugin, but you can use most of its basic features on a single blog/website for free.
Besides designing squeeze pages, you can also use Icegram to create powerful CTAs and email opt-in forms.
You can choose from 20 highly responsive design templates with best conversion ratios and custom design your squeeze page as per your blog/website theme.
You can also get access to some advanced features such as A/B split testing, User Behavior Targeting, Exit Intent Targeting, Advanced targeting, Geo-targeting, more CTA actions, and much more with Icegram Pro or Max plans.
Excellent Features Of Icegram
12 Different Types of Call-to-Actions to choose from.
Elegant design templates gallery.
Simple design ready-to-go themes.
Exit intent targeting (Available in Pro).
A/B Split Testing (Available in Pro).
5. Ultimate Landing Page
As the name implies, Ultimate Landing Page lets you create landing pages without writing any line of code.
You can test from a wide range of landing page templates and create your ultimate landing page by split testing to identify the best template for high conversion rates.
You can also integrate the plugin with your existing MailChimp opt-in forms to drive better conversions. With a single-click installation, you can create your SEO-friendly Ultimate Landing page.
The SEO Meta box helps you optimize the landing page with the proper Title tag, Meta Description, and Keywords.
This free squeeze page builder plugin for WordPress offers an extensive range of templates to choose from. You can try different variations and ultimately pick the one best for conversions.
You can also easily integrate your Ultimate Landing Page to work with WordPress form plugins such as Gravity Forms, Contact 7 Forms, Ninja Forms as well as forms from premium tools such as MailChimp and GetResponse.
You can also set email autoresponders by creating custom HTML emails and send it out to the leads whenever the user signs up. In addition to these, you can also set up and design interesting coming soon pages on your website/blog.
Although the free version of the Ultimate Landing Page is not very feature-rich, it serves the ultimate purpose of capturing leads. However, you can always unlock the advanced features by upgrading to the premium plan.
Excellent Features Of Ultimate Landing Page
Pre-designed ready-to-go templates to choose from.
Integrated plugins such as Subscribe Form and Contact Form.
Supports Yoast SEO for better-optimized landing pages for search engines.
Custom JavaScript & CSS as well as Color customizations.
Supports shortcodes in landing page customization.
Over To You!
Free squeeze page builder plugins will always lack a few advanced features.
If you are starting your blogging journey or creating your first list building campaign, then a free squeeze page creator is the place to start.
However, you can always go pro and opt for ultra-premium plugins like Leadpages for better options.
All the free squeeze page builders mentioned above can do the job right for you; however, you may need to perform A/B testing and track as well as analyze the user behavior on your own.
Good luck to your online venture!