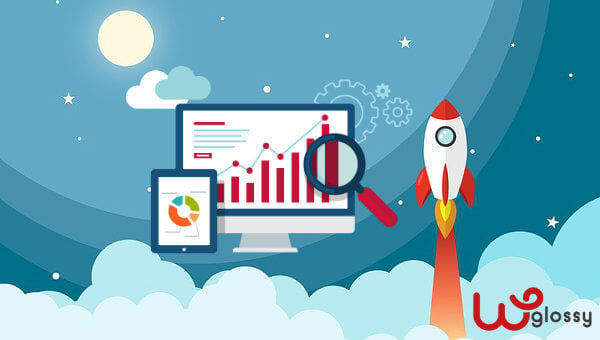 Note: This post does not contain any Affiliate Links. As I have been blogging for the past 10 years, I just wanted to share my knowledge with the beloved readers.
First I would like to thank you for reading this post!
You might think, why have I listed 100 SEO tools in this blog article, does anything notable?
You have guessed it right!
It's the 100th blog post of my most-liked blog, WPGlossy, and thus I wanted to present something big 🙂
Right now, I handle five blogs on various niches, and due to my time limitations, I outsource the content to the freelance writers for the other four blogs.
However, whatever my concerns, I always find time to write the content for this blog because of my fondness for WordPress CMS.
Its latest Gutenberg editor has a creative content creation interface to present the information in a better way, and you may avoid using heavy page builder plugins.
Let's come to the point!
Again, a question arises, Why have I chosen the SEO Topic?
Well, SEO Is My Cup Of Tea!
I want to keep myself updated with the recent Google algorithms as I wish to drive my targeted traffic from search engines.
I hope you are aware of the recent Google "March 2019" update, and many bloggers face the traffic drop issue.
What could be the reason for the keyword ranking drop?
There might be several factors, but I would suggest you focus on the user needs by offering in-depth information.
Glad to tell you that my blog's organic traffic has been improved after the Google update and you can see my current traffic comparison with last month.

As I said early, I took a lot of effort into Crafting the articles, Content & On-page optimization, Link building, Site Audit, Security, SERP Tracking, User experience, and Speed Optimization for this blog, WPGlossy!
All these are related to SEO, which made me consolidate some useful SEO optimization tools for WordPress enthusiasts in my 100th blog post.
I believe that this helpful SEO Tool list would help dedicated Bloggers, Digital Marketers, and Start-up SEO Agencies to identify & use some exciting tools; hence they could stay authoritative in the eyes of search engines.
Now, it's time to get into the list of beneficial resources that would help you tweak the online presence of your business or blog.
List Of 100 Excellent Resources For Search Engine Optimization
If you're an SEO freak and wish to know the hundreds of resources in one place, you will love this post. I have categorized the WordPress SEO tools according to their usage and activities; let's look at them!
Free SEO Tools For Beginners
Most newbie bloggers and digital marketers don't have enough budget to buy SEO tools, and hence they always search for free resources to perform well and establish their foot on the web. I should admit that premium SEO tools have unlimited features; however, some free, proven applications are used by entrepreneurs to get the top results.
Here are some of the free SEO tools for beginners!
1. Google Analytics (Free)
GA is a great tool to measure the quality of search engine traffic. You can understand audience behavior and where they are located. Moreover, you will know which pages perform well and which do not.
2. Google Search Console (Free)
GWT is a fantastic technical SEO tool for budding bloggers and marketers where they can view their site performance, search queries, search engine indexing, Sitemap, Crawl errors, and security issues. Here is the tutorial on how to integrate the Google Analytics and Webmasters to your WordPress site.
3. Google Trends (Free)
As Google Trends provides real-time search data, it can be used as a keyword research tool to improve your SEO. Specifically, it is the best SEO tool for location-based search.
4. Yoast (Free)
Undoubtedly, Yoast SEO is the #1 WordPress SEO plugin to skyrocket organic traffic through on-page optimization. It lets you add the advanced XML sitemap, title, and description for better snippets in the search results.
5. Keywords Everywhere (Free)
A free chrome extension is available to get keyword search phrases with monthly search volume and CPC data. You will easily come to know the related search phrases with volume for your targeted keyword.
6. Ubersuggest (Free)
Ubersuggest by Neil Patel is an excellent tool for getting keyword suggestions, content ideas, and backlink data. No doubt, it is the best free competitor analysis tool to improve your SEO performance.
7. Check My Links (Free)
Check My Links is a lightweight broken link checker that can effectively be used as a link-building tool. Yes! You may outreach the link-minded people to let them know about their dead links and request them to link back to your site as a return favor.
8. Moz Chrome Extension (Free)
Moz Chrome Extension is an amazing SEO tool to check the Moz metrics like Domain Authority (DA), Page Authority (PA) and spam score. You can analyze sites like page optimization and SERPs as well.
9. Let's Encrypt SSL (Free)
Google wants a secure web, hence labeling the Non-HTTPS sites as "Not Secure." I hope you know that the search engine giant has announced HTTPS as one of the Google ranking factors. So, if you are using the shared hosting service, make sure to install the FREE SSL from Let's Encrypt.
10. MTS Themes (Free)
Site design is important!. The unreliable nulled theme might affect your SEO as it may contain intrusion codes. The free themes from MyThemeShop are the best choice for the newbie because they are lightweight and well-optimized for SEO.
11. Under Construction (Free)
When you are working on any technical issue or making a new design for your site, the Under Construction WordPress plugin is the right choice to convey the message to your audience and request them to check back at a specific time. It has attractive layouts, social icons, a Google Analytics tracking feature, Title & Description for SEO.
12. Moonsy Google Position Checker (Free)
Tracking the keyword position is more critical as it would help to perform better in search engine ranking results. Moonsy is the Free Google keyword position checker to monitor your targeted keywords.
SEO Tools For Keyword Research
Keyword Research is the key to driving targeted traffic from search engines. You should find low-competition keywords with decent volume in your niche and place them naturally in the content.
13. Long Tail Pro (Freemium)
LTP is a nice SEO resource for WordPress when it comes to the discovery of long tail, less competitive keywords in minutes. You can spy on your competitors and check the keyword ranking daily.
14. SEMScoop (Freemium)
You might hear this SEO keyword research tool for the first time. Yeah, the new player in the industry offers a handful of unusual features to tweak your online presence. Try its free version; nothing could stop you from getting its Premium plan.
15. Keyword Revealer (Freemium)
If you want to grab easy-to-rank terms with low difficulty scores, Keyword Revealer is the best KW finder tool. You can brainstorm the specific context that is being used within the search engines.
16. KWFinder (Paid)
When you have a reasonable budget to spend on keyword research, then KWFinder is the ideal application. It can help you discover long-tail keywords with low difficulty. I love its clean interface and how it shows the results and trending graph.
17. Keyworddit (Free)
You should not ignore the keyword research on Reddit since it is a community-focused website that curates discussions from millions of users worldwide. Keyworddit is the best tool to extract conversion-focused keywords from subreddits.
SEO Tools For Content Writing & On-page SEO
Content Quality is the King! Google and other search engines expect comprehensive, errorless content with good readability. Hence, to satisfy the search spiders, you need to utilize a few web SEO tools for writing the content and accomplishing on-page SEO.
18. Grammarly (Freemium)
Crafting error-free content is an art! Grammarly is an intelligent tool that could make your content better. If you are a non-native English speaker, I suggest you get the premium version to improve your vocabulary and sentence formation.
19. Small SEO tools (Free)
Publishing well-researched content with 100% uniqueness is essential to stay authoritative in the eyes of Google. When you outsource your content writing to freelance writers, make sure to check the plagiarism using the Smallseotools plagiarism checker.
20. Readable (Paid)
Does Readability Matter for SEO? How to win your readers' hearts? Yes! With the easy-to-understand content. It is an incredible tool to test the readability of your writing.
21. Blog Topic Generator (Free)
How to make your audience want to read your content? Yup, it can be done by writing attractive headlines. When you can't write a killer topic, you may make use of this topic generator tool from HubSpot.
22. Buzzsumo (Freemium)
When you experience writer's block, enter a keyword related to your niche in BuzzSumo, and now, it will let you know the top content that has got more shares. You may brainstorm the topic and could craft in-depth articles.
23. TD*IDF Tool From Seoblity (Freemium)
Have you heard about TD*IDF? It is a scientific content optimization strategy for better SEO. TD*IDF is nothing but "Term Frequency Times Inverse Document Frequency" that figure out the importance of a keyword to a given page. In simple terms, it's a keyword inspiration tool that helps you understand the users' search intent.
24. Seolyze (Freemium)
Seolyze is an advanced website content optimization tool. It has three modules – Content creation, Content analysis, and Rank Tracking. You can perform keyword research, WDF/IDF analysis, and copywriting with this SEO tool for the content. It has four different pricing plans, and the trial version for 30 days is also available.
25. Text Tools (Paid)
Text Tools is a cleaver source when it comes to on-page SEO. It could well optimize the text that you wish to rank for. Yes, it offers a detailed report of semantically related terms used in the top-ranking results for the targeted Keyword. As it measures the TF-IDF and gives the synonyms, close variants, and co-occurrences, you can increase the relevance of your site content and make it more discoverable to search engines.
SEO Tools For Image Optimization
Before uploading the images to your WordPress Media gallery, you must compress them without losing the quality. It would help you to avoid the Server Scale Image issue raised by the site speed testing tools. Many image optimization tools are available; however, below are excellent apps that would help you reduce the weight of the images.
26. Smush.it (Free)
Smushit is an award-winning image compression tool for WordPress. You can also preserve the image's quality and resize it. It is an automated plugin that works for PNG, JPEG, and GIF formats. You can get its pro version for efficient results.
27. Tinypng (Free)
If you would not like to install a third-party WordPress extension to optimize the Images, then your choice should be Tinypng. This website is one of my favorite tools for reducing the file size of my blog images. You cannot spot any difference between the pictures processed by TinyPNG and Photoshop.
28. Shortpixel (Freemium)
Are you still looking for a professional image-compressing tool that can increase your site's SEO ranking? Then you should opt for Shortpixel. As this tool uses advanced compression technology to lessen the image size, you will not see any difference in the picture quality.
SEO Tools For Website Speed
You might ask, Does the page load time affect search engine rankings? Yes! Google has announced that the site loading speed would impact your website ranking because of the extreme impatience of the users, and yes they instantly want to grab the data they look for! So, I have taken a nice opportunity to write an in-depth guide to optimize your WordPress site for more speed. 
29. Google Page Speed Insights (Free)
This Google speed test tool analyses the web page's content and provides suggestions to make your page load lightning-fast. With the speed score results, you can find out the reasons that make your site load slow. It also helps you know the server response time of your website, which is one of the important metrics of site speed.
30. Webpagetest (Free)
If you want to run the website speed test at an advanced level, then a webpage test is the ideal option. The results will be with rich diagnostic data, including waterfall charts, page speed optimization checks, first-byte value (TTFB) and suggestions to improve.
31. GTMetrix (Free)
It is also a site speed analyzer that will give you actionable recommendations on how to optimize your site for more speed. Through the Pagespeed & YSlow score, Page load time & no. of requests, and Waterfall that displays how your actually loads, you will get in-depth sights to improve the page loading speed of your site.
32. Autoptimize (Free)
Autoptimize is one of the best WordPress speed plugins since it reduces the server load by minifying the Scripts, Styles and HTML codes and makes your page lightweight. It works well with the Cache and CDN plugins.
33. W3 Total Cache (Free)
As you know, the Cached static files load faster than the dynamic queries of the database and reduce the load on the hosting server. WordPress has a lot of Cache plugins. However, I recommend the free extension, W3 Total Cache that can do a lot for the site speed improvement.
34. GeneratePress Theme (Freemium)
 A lightweight theme is essential for a fast-loading website. GeneratePress is a recent player in the industry, well-known for its swift quality. It has validated HTML and in-built Schema.org structured data to get SEO-friendliness.
35. Cloudways Hosting (Freemium)
I often come across the question in the Blogosphere – which is the best SEO hosting for WordPress? No doubt – It's Cloudways managed hosting. It is high-performance SEO hosting that offers dedicated IP, managed security, FREE SSL, Optimized stack, and faster load times to skyrocket your SERP rankings. What else do you need for the SEO?
36. AMP for WP (Free)
The AMP feature has been introduced to make your site faster for mobile users. AMP for WP is a popular WordPress plugin that holds a lot of useful features, including star ratings, Yoast SEO support, and much more. If you have more than 50% of mobile traffic, then make sure to install this WordPress extension.
37. Perfmatters (Paid)
Perfmatters is a fantastic performance plugin for WordPress which has been built to speed up your site and make huge conversions. This lightweight WordPress speed plugin has a plethora of impressive features to disable the unessential stuff from the database, reducing the overall HTTP requests & also the page size.
SEO Tools To Increase Traffic
Driving the targeted traffic is the dream of every webpreneur. To optimize your website rankings and get more visitors, you would require the following website optimization tools.
38. WP Rich Snippets (Paid)
For better WordPress SEO, WP Rich Snippets lets you add Structured Schema markup so that your site will be more accessible by search engines. Moreover, you may show the rich snippets (star rating) in search results and enhance the search experience.
39. TOC plugin (Free)
You might wonder, how the Table Of Contents plugin boosts your SEO. Yes, it does! The links added in the top plugin would get displayed in the search engine results that are more specific to the search phrases and would provoke the users to read your content.
40. Rank Math (Free)
On-page SEO is the key to getting the aimed audience from the search engines. Rank Math is a beautiful plugin made by the MythemeShop team to higher in search engines. It supports advanced SEO optimization, AMP SEO, local & Wocommerce SEO, and keyword optimization.
41. ClickFlow (Paid)
ClickFlow is a nice SEO tool to grow your organic traffic. It is a premium service to test the single page or group page for SEO. After examining the pages, you will get the basic and advanced reports to improve your SEO. You may try the Free trial before buying the service. Unfortunately, this tool is not available now!
42. Ryte (Paid)
This SEO tool is used to find and fix hidden errors on your site. Moreover, you can plan & write better content and evaluate & boost the performance in Google. So that you could increase the traffic. Analyzing and Optimizing the key elements of your site can be made simple with this SEO software suite.
SEO Tools For Link Building & Backlinks Analysis
Is link building still important? Why are backlinks essential? Like these, there are numerous questions among web enthusiasts about building links. Well, link building is an important SEO strategy that lets your site get more visibility and credibility. Specifically, if you are in a competitive niche, then the backlinks would make the site indexing faster and finally results in higher search engine rankings.
43. Ahrefs (Paid)
Monitoring your backlinks is essential! Ahrefs is a premium SEO tool that offers a free version of the Backlink checker. It is a powerful tool that profoundly crawls the web to find the links built to your site. You may also check the backlink profile of your competitors for free.
44. Ninja outreach (Freemium)
How about building links through influencer marketing and outreach? Well, NinjaOutreach is a great SEO for link building where you could connect with the influencers for guest posting, expert roundups, sponsored post outreach, and podcast or interview outreach.
45. Buzzstream (Freemium)
Buzzstream is a similar tool to NinjaOutreach, but it is an affordable outreach SEO tool for link building. You can easily reach the influencers of your niche and send personalized outreach messages that could build your relationship. You can also set reminders for the link-building campaigns.
46. Broken Link Checker (Free)
Checking for dead links and removing them is one of the SEO strategies because the 404 error would play against you in the search engine results. They will ruin the user experience, affects the conversion, and spoil your reputation as well. So, make use of the Broken Link Checker plugin and get rid of the non-working links.
47. AuthoritySpy (One-Time Fee)
How to find experts and authority blogs to reach out for links? You may rely on AuthoritySpy. It is powerful software to find influential people in your niche. This link-building SEO tool offers a one-time Pro plan; hence, it would be feasible for you to build the links for your site.
48. Majestic (Paid)
Like other traditional SEO tools, Majestic does not have keyword suggestions with monthly volume, On-page SEO suggestions, and rank tracking. It offers several metrics to analyze the backlink data in an in-depth manner. Site Explorer of Majestic gives three main metrics Trust Flow, Citation Flow, and Topical trust flow, according to the quality of backlinks. You may use this source to analyze the backlinks of your competitors.
49. Rmoov (Freemium)
Link building is an art! How could you remove the wrong links to boost your SEO? When you are hit by a manual penalty, unnatural link warning in the Google search console, or spammy links that spoil your site's credibility, you may use the link removal SEO tool, Rmoov. It has email templates to send emails and follow-up reminders to clean the bad links. It can auto-generate the report file to upload in the Google Disavow links tool.
50. ThristyAffiliates (Freemium)
If you are looking for the best SEO tool for affiliate marketing, then ThristyAffiliate is the exact resource. Are you aware of link cloaking? It is changing the affiliate URL to something short or unique, and it can be hidden from search engines by adding the "no-index" tag in the robots.txt file. ThristyAffilites can do much more for your affiliate links, and hence you can improve your SEO.
51. Hunter (Free)
When you don't have the budget to spend on expensive outreach tools for link building, you may utilize the free Chrome extension Hunter to find out the email address of the industry experts and pitch them for the contextual link, guest posting, interview, or expert roundup.
SEO Site Audit Tools
The SEO site audit provides a detailed insight into your website so that you will come to know its strength & weakness and lets you make a plan for long-term success. As you will get the comprehensive analysis like site design & navigation issues, on-page errors, bad links, duplicate content problems, site speed, Google penalties, negative SEO, keyword stuffing, and over anchor text optimization, you can look for the solutions to fix them and boost your SEO ranking.
52. Netpeak Software Website SEO Analyzer (Paid)
If you are looking for the best tool for a complete analysis, your pick should be Netpeak Software. It contains two tools – Netpeak Spider to check technical issues & provide bulk reports and Netpeak Checker to get several parameters for analysis and give quick reports.
53. SEO SiteCheckup (Freemium)
SEO SiteCheckup has a set of analysis and monitoring tools to audit your site and correct potential errors. It can conduct tests for Meta titles & descriptions, Robots.txt, Sitemap, Backlinks, HTML compression, Site loading speed, CDN usage, CSS Caching, Nofollow, Noindex, Structured data, and much more to features to overcome technical shortcomings.
54. Deep Crawl (Paid)
Monitoring the site health, structuring the site, recovering from Google penalties and improving the user experience are some of the capabilities of this remarkable SEO site audit tool. Try its starter plan and monitor the technical issues to improve SEO performance.
55. Screaming Frog (Freemium)
The screaming frog is one of the best tools for technical auditing and onsite SEO. It is being used by several web enthusiasts, and they are analyzing the results in real time. You can find broken links, review robots, generate XML sitemaps, visualize site architecture, discover duplicate content, and a few more inspects with Screaming Frog SEO spider. The free version of this SEO reporting tool is worth using.
54. SEOptimer (Freemium)
SEOptimer allows you to rank better in search engines through its actionable recommendations. It has a range of free SEO tools to improve your organic performance. Just enter your site URL and get a free website analysis. If you like the results and feel useful, proceed with the suitable pricing plan.
55. ContentKing (Freemium)
How about optimizing your website from top to bottom? The SEO auditing of ContentKingApp can maximize your search engine visibility. You will get alerts for any technical issues and content changes so that you could resolve the problems earlier. You can use its 14 days of free trial without any credit card details.
56. BrightLocal (Freemium)
As the name implies, it is a significant SEO site audit tool for local SEO projects. You can track the local & mobile rankings, build local citations, produce SEO audits, monitor online reviews, onsite SEO, links,w and authority with this Local SEO application.
57. Google Disavow (Free)
Getting rid of the bad backlinks is a part of Search Engine Optimization. Good links help you rank higher; bad links may harm your rankings. The Disavow links tool lets you tell Google to ignore particular backlinks while evaluating the search ranking.
58. Sitechecker.pro (Freemium)
If you are specifically looking for a tool to perform an on-page SEO audit, sitechecker is the appropriate application. It can find the mistakes in the Htags, Images, Meta Title & Description, internal & external links, site speed, broken links, indexing issues, and changes in SERP rankings.
Note: If you are looking for a few more resources, have a look at the best site audit tools to detect the technical faults of your site.
SEO Tools For Competitor Analysis
Keeping your eyes on the competitors would let you reach success as it is crucial to effective SEO. Analyze their approaches on target keywords, content optimization, building backlinks, Site structure, and loading speed. You will come to know where you're lagging, and now, you can make an actionable plan to surpass them. Try to make use of any of the SEO tools for competitor analysis.
59. SEOQuake (Free)
SEOQuake is a powerful Chrome extension to conduct the SEO audit, examine the backlinks, and compare the domains & URLs for a variety of SEO parameters. With this free Chrome add-on, you can recognize how your competitor's stats are growing and what you could perform to beat them.
60. Spyfu (Paid)
How to find out the most profitable keywords of your competitor? How do they play in Adwords? It is possible to spy everything on SEO competition through the best competitor analysis tool, Spyfu. Organizing the SEO keywords in groups and checking the competitor backlinks by keyword is simple with Spyfu.
61. SEMRush (Freemium)
There is no doubt that SEMRush is a mind-blowing SEO tool for competitive analysis and improves your traffic. It has a toolkit to execute the competitive research process like traffic analytics, Domain overview, Advertising research, brand monitoring, keyword, and backlinks gap. You can quickly overtake your opponents with this great resource.
62. Similar Web (Freemium)
Discovering the competitor's keywords is an immense SEO skill. You have to meet the SimilarWeb platform to grab your opponents' analytics and online strategies. Discover new opportunities with this tool and also make a logical plan to crush them in the search results.
63. SERPStash (Freemium)
SERPStash is a new player in the industry that could push up your organic rankings. It is a simple SEO tool for competitor research to analyze the ranking keywords and backlink profile. The free plan is available. However, it's premium version has more features to spy your competitors.
SEO Tools To Improve User Experience
Did you know that user experience is the trending SEO approach? You might think, how does UX affect SEO? Search engines are getting smarter, and they don't want to send searchers to sites that have poor navigation, low-quality content, and loading time issue. If you could satisfy your audience with stunning design, well-researched articles, and a quick-loading page, you can reduce the bounce rate, improving your SEO.
64. UserHeat (Free)
UserHeat is a free Heatmap tool to track the behavior of your readers. You can understand how they respond to your design and use the elements on your website with the help of this application. Therefore, you can take away the distractions that stop them from exploring your site.
65. Mouse Flow (Paid)
If you have enough budget to improve the UX and SEO, then don't hesitate to buy the professional heatmap tool, Mouseflow. It is better than CrazyEgg because it has astonishing features that can uncover what works and what doesn't.
66. WP Notification Bar (Free)
Engaging the readers would boost the user experience, which is good for SEO. WP Notification Bar is a nice plugin for WordPress to enhance user interaction with your site. You can add text notifications, countdown clocks, direct link, custom HTML, and more at the top of your webpage.
67. Ultimate blocks (Free)
If you have updated your site with the latest WordPress version and using Gutenberg editor, then Ultimate Blocks is the excellent extension to be installed for user experience as you can integrate Table of contents, star rating, count down, divider, tabbed content, progress bar, etc. for them.
68. Infographic Maker (Free)
Keeping your visitors stay longer on your website would decrease the bounce rate, and it can be done through data visualization. Yes, the visual treat will engage your audience well, and they will become your loyal readers. Make elegant charts and infographics with this WordPress plugin, and keep winning your readers' hearts.
69. WPforms (Free)
What kind of forms would you like to create for reader engagement? Anything can be made with this drag-and-drop form builder for WordPress. Since the user experience is their top priority, they have made the pre-built forms with speed and responsive features.
70. Qeryz (Freemium)
How did you know more about your visitors? How to get their feedback? You may create the surveys to understand their requirements and request them to leave their priceless thoughts about your content. You can do this task through the Qeryz survey tool.
71. TablePress (Free)
Which is the effective way to break down the data and make it more accessible to your readers? How to present the comparison of products/services that would take the user experience to the next level? It can be made by adding the "Tables" in your writing. TabelPress lets you create beautiful tables, and they can be included via shortcodes.
72. Use Any Font (Free)
You should understand that if the Fonts are not rendered correctly, then it would have a significant impact on the site speed performance which is not favorable for the user experience. Here comes the best Font tool for WordPress, Use Any Font that lets you use any custom Fonts that are stored on your server. You don't need any CSS knowledge to use this SEO-friendly, fast-loading plugin.
Technical SEO Tools
Would you like to put the "Cart Before The Horse"? I hope you are getting my point. Before doing the on-page SEO and building backlinks, you have to ensure that your Technical SEO is perfect so that the crawling, indexing and your content interpretation by the search crawlers will be done correctly.
73. Google Structured Data (Free)
Does the structured data help SEO – It is the most commonly asked question by webmasters! You can highlight the particular information for search engines through the Schema.org structured data and improve the site display in SERPs. You can validate the website code through this tool and modify the markup.
74. Responsive Design Checker (Free)
I hope you are aware that the site design should be 100% responsive and look fit on the small screen gadgets; otherwise, the search engines and readers would get frustrated. Moreover, site responsiveness is one of the Google ranking factors. Therefore, you may use this tool to check How responsive your site is!
75. Botify (Request A Demo)
Maintaining high-quality digital assets for search engines is now more comfortable with the premium technical SEO tool, Botify. You can generate optimized structured data & sitemaps, eliminate HTTP status errors, reduce performance delays, ensure strategic pages crawling and much more stuff that impacts your SEO performance.
76. WPSSO Core (Free)
WPSSO is an amazingly fast plugin that offers a piece of complete information about your content to social media sites, search crawlers, messaging apps, and embedded objects. It can validate the header templates for HTML markup and check the missing PHP modules, duplicate Meta tags, and 3rd party plugin conflictions.
77. Redirection (Free)
When you are deleting the posts or modifying the URL or moving your existing site to a new domain, then you have to use the redirection plugin to tell the users and crawlers that you have changed the URL. Otherwise, it would cause your rankings to suffer. Redirection is a popular WordPress plugin where you can easily handle the 301 redirections and keep monitoring the 404 error.
SEO Tools To Check Keyword Ranking
You might think, Is rank tracking still important? Yup! Measuring the keyword ranking is one of the successful strategies of SEO that would let you improve and perform well on the search engine page results. Through SERP tracking tools, you can identify your competitors and make a content & link building plan to surpass them.
78. SERPs (Freemium)
It is a powerful platform for SEO freaks to measure their search engine ranking for the targeted keywords. You can search for the keyword ranking for specific domains and locations. This SERP tracker has both free and paid versions available.
79. SERPWoo (Paid)
If you are looking for the best tool to monitor your SEO rankings, then you should get SERPWoo. You can find the opportunities to boost traffic and protect your brand through the negative results tagged in red. You will get beautiful PDFs, SERP reports for individual keywords and color-coordinated email alerts.
80. SPYSERP (Freemium)
SPYSERP is an accurate SEO rank checker that can be used for massive projects. Scheduler, email notifications, and report export are some of its notable features. Its pricing plan is highly flexible; you have to pay only for the number of checks you have made.
SEO Tools For Site Security
Do you know how website security impacts SEO? WordPress is highly vulnerable because of the inclusion of 3rd part extensions. When your site got hacked, then? It will be unavailable for your audience and search engines with the 404 error which further affects your conversions and reputation. All these happenings can ruin your SEO, so I suggest you take security measures.
81. Malcare (Paid)
Malcare is the popular security plugin for WordPress that will never slow down your website. It can fix a hacked site in less than a minute and provides real-time protection through the Smart Firewall. You don't need any technical knowledge to use this 1-click auto malware removal.
82. Wordfence Security (Free)
Wordfence has free Firewall and Malware scan plugin for WordPress users. The firewall blocks malicious traffic and the security scanner checks for code injections and SEO spam. It is a quick plugin that uses the Caching technique to avoid database lookups.
83. WPS Hide Login (Free)
It is one of my favorite WordPress plugins that helps me to hide the Login URL of my WordPress blogs. This light-weight plugin makes the wp-admin directory and wp-login.php page inaccessible; hence, your site will be more secure.
84. Spam Protection By CleanTalk (Free)
Are you getting more spam comments and registrations? If yes, then this spam protection WordPress plugin is a good remedy. It ceases all types of Spams coming through the comments, emails, registrations, surveys, and subscriptions. Getting rid of spam would give the SEO boost.
Complete SEO Package
Most of the complete SEO packages are a waste of money. However, few of the tools are worth using. So, if you are searching for the entire SEO-related tools under one roof, then you may proceed with any of the professional SEO packages and tweak your performance on the search results.
85. SEO Power Suite (Free Download)
SEO Powersuite is an all-in-one software that has been recommended by more than 500 thousand users worldwide. It has a Rank tracker for keyword research & rank tracking, SEO SpyGlass for backlink research & anti-penalty link audit, Link assistant for outreach & link management and Website auditor for site audit & content optimization.
86. CognitiveSEO (Paid)
CognitiveSEO has a complete SEO software suite that will uncover your traffic problems. Everything like On-page site crawler, Backlink analyzer, Rank tracker, Content optimizer, Unnatural link detector, and Competitor analyzer present in this complete SEO package that boosts your rankings.
87. Raven tools (Freemium)
Raven Tools is well-suitable for In-house marketers, Agencies, Freelancers, and media companies to boost the SEO results and client reporting. It has a set of 6 tools to improve organic traffic and make conversions. You may try this entire SEO package for free without entering your credit card details. 
88. Cocolyze (Freemium)
Cocolyze is an all-in-one SEO solution for your website ranking. SEO page optimization, Backlink monitoring, Rank checking, and Spying the competitors can be made easy with this revolutionized web resource. Since it boasts more than 70 useful features in the package, agencies and digital marketers can make most out of it.
89. SEOProfiler (Free Account)
If you are looking for a complete SEO solution to get more visitors and increase sales, then you should get SEOProfiler. It has a wide range of Search Engine Optimization tools to outperform the competition. Mobile SEO, local SEO, Uptime Monitoring, Reporting, and Multi-user accounts for teamwork are also available in this whole SEO package.
90. SECockpit (Paid)
SECockpit is the fastest SEO management software which is being recommended by industry experts. It's more than a just SEO tool. You can do everything with the keywords, backlinks, competition analysis, rank tracking to take your online visibility to the next level.
SEO Tools For Google Penalty
Traffic Drop is one of the most frustrating things for passionate website owners. It may be due to the Google penalty that negatively affects your search rankings. You might ask, why has Google penalized my website? As you know, Google is continuously updating its algorithms to provide accurate results to search users. Anything might be the reason for a penalty like paid links, duplicate content, 404 errors, site-wide links, keyword stuffing, broken links, slow loading speed, unnatural link building, not responsive, incorrect robots.txt file or any unusual stuff. You need to find out the exact reason for the penalty and fix it with the right solution.
91. Barracuda (Free)
It is a free SEO tool that helps you to investigate whether you have been affected by Google algorithm updates. You have to give Google Analytics access to this tool and identify the exact cause. It shows the results in graphical representation along with a description of why it happened.  
92. Fruition (Free For 2 Domains)
Fruition is the leading Google penalty checker that displays the results in Graphs to see which update has impacted your website. It needs six months of analytics to determine the positive or negative SEO impact. You can use this Free SEO penalty checker for two domains, which takes 2 minutes to set up.
93. URLProfiler (Freemium)
When you get the backlink-based penalty, you may use the penalty audits from the URLProfiler. It can help you get penalties removed by checking your links through the on-demand link checker. Quickly classifying the links to pinpoint the unnatural, low-quality links is the exciting feature of this SEO penalty checker. To test the features, you can try its 14-day free trial (no credit card needed).
SEO Tools For Mobiles
Is mobile SEO important? The Google search trend is changing, and as you know, most people use mobile devices for browsing and getting the information they need. You need to optimize your site for small-screen gadgets by having a responsive design, making the content easy to read on smartphones and boosting the site speed. If you frustrate the mobile users, then you would hit by RankBrain Algorithm and would face the traffic drop issue.
94. Varvy (Free)
Varvy is a pleasurable tool for checking your website for mobile SEO issues. It will give your site a score for mobile-friendliness & speed and highlights the problems in the red-colored text. You will come to know about Googlebot access, mobile markup, redirects, and HTTP access. 
95. Pure Oxygen Labs (Free)
It is a handy tool for the mobile-first index SEO page audit. You have to enter your site URL and email address to begin the test, After you have done the email verification, you will be getting the content, markup and speed results for both mobile and desktop.
96. MobiReady (Free)
Mobi Ready is also a free tool to test the site performance on mobile devices. You can visualize looks on multiple mobile devices and get detailed technical results & recommendations to make your site mobile-friendly. The results are adorable with Major fails, Minor fails and Passes section displayed in Red, Yellow and Green color.
SEO Tools For Videos
Creating videos is the rising digital marketing trend, and it has been predicted that the videos will dominate text articles by the end of 2021. Therefore it is better to implement video SEO through exceptional sources and increase the visibility of your videos on YouTube and search engine results.
97. VidIQ (Freemium)
VidIQ is an all-in-one tool for video SEO. It has the potential to maximize the organic search of your videos with the help of keyword tools. Yes, VidIQ has the YouTube search keyword tool with the competition score. Not only the keyword tool, but it also has a Keyword inspector, Inline keywords, keyword translator tool, Tag autocomplete, keyword templates, and web suite SEO to skyrocket your video rankings.
98. TubeBuddy (Freemium)
What kind of Video SEO tools do you need? You can get in one place! TubeBuddy is a one-stop solution for Video SEO with which you can make your videos rock at the top-ranking positions. Keyword rank tracking, Opportunity finder, Keyword & Search explorer, Tag lists, and A/B lists are some of the notable SEO features of TubeBuddy.
Other Helpful WordPress SEO Apps
99. SEO Tools For Excel (Request A Trail Key)
Are you using Excel to manage your SEO activities? If yes, then you are going to love this tool, SEO Tools For Excel. You can take your SEO work to the next level as it comes in handy for On-page & Off-page SEO, crawling and marketing tasks.
100. Pixel Your Site (Paid)
Pixel Your Site is a brilliant tool that can track everything Clicks, Forms, Comments, Downloads, User Registration, and YouTube views. Moreover, it automatically integrates FaceBook, Pinterest, Google Analytics, and Google Ads tracking to your WordPress site.
Wrapping Up
Taking your SEO game to the next level is impossible without the right SEO tools. Do you agree with me?
However, I would strongly advise you to focus on providing the best user experience by working around the search intent.
If you're on a tight budget, use free trials to optimize your website and skyrocket your SEO growth.
I hope this complete SEO tool list for WordPress will help you identify some new things and make your site lovable by the readers and search engines.
Now, you tell!
Which tools do you use? Did I miss any awesome SEO resources on the list? Share your priceless thoughts in the comment section! Let's discuss it!