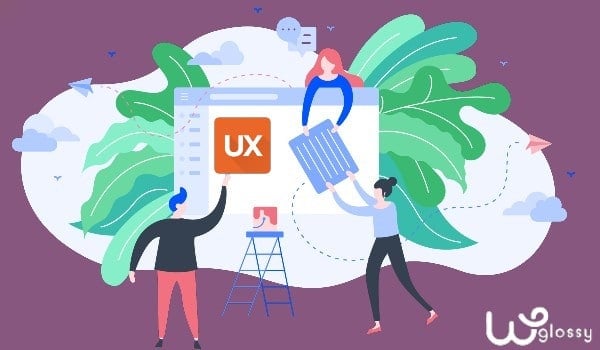 Are you looking for effective yet proven ways to improve user experience of your WordPress business site or blog? You are in the right place to learn some helpful strategies to please your site audience. Let's get into the details!
A website is the face of any brand. We spend so much money and effort on designing and developing a WordPress site. Not to forget, we also tend to install plugins to simplify the flow of features on the site.
But, do you know that there is one factor that most WordPress site owners underestimate or even ignore?
Do you know that this factor can bring down the traffic to your site?
Well, the factor is called the user experience (UX). You can see a natural spike in traffic and user retention rate when you do it right. I am certain you know what happens when you ignore it.
So, you are looking to improve the user experience?
That's a good decision. Before improving the user experience, you should also know what can happen to your site when you focus on it.
Importance of improving user experience
Assume that you are logging onto a site to go through an article!
You find a lot of popups and dark colors affecting your experience. You close the tab in less than a minute.
If you are the owner of such a site, you should know that this type of site can result in the following issues.
The low retention rate of users
The ranking of your site gets affected
Too many popups can also lead to a disturbing interface lowering the number of users.
Too many resources get used to loading just one page
By now, you must have recognized that you don't want to be THAT SITE OWNER. This is the time to transition to that proud site owner that offers a wonderful user experience.
I have umpteen reasons to insist on the importance of user experience to any business but let me start with the most crucial ones.
1. Improving UX = Better conversions
So, you are looking for a solution to fix your broken chair and accidentally landed on the site that provided solutions and had a quick form to fill out for help. In a span of a few minutes, you get solutions to your problem. If you are the site owner, this is pretty much the experience that every user of your site should enjoy.
Users (or humans) fall short of patience and always choose solutions that come fast and are friendly. This is the major reason users select friendly sites and have a call-to-action button to inquire about services.
2. Ease of use
Adding further to the abovementioned reason, ease of use is a crucial element associated with every site. The key to maximizing the ease of use is prioritizing your audience's needs and establishing a minimal yet convincing and easy-to-access wireframe.
When there is significant ease of use for your WordPress site, users continue to choose your site over the rest.
3. Better UX = More revenues
Who doesn't want more $$$ from the WordPress site? Well, when you optimize your site to a simple interface that is accessible and attractive, it can fetch in users that become customers for your business.
Alternatively, such sites also show up at the top of the search results due to customer loyalty. It is one of the valid reasons to improve your site's user experience.
4. Low resource usage
A site with good UX uses minimal plugins, hardware, and other computing resources. It also lowers the support cost involved in improving customer acquisition.
When resources are used to a limited extent, you have an additional budget to focus on articles, promotions, and SEO.
5. Better UX = improved SEO
Gone are the times when Google pays attention only to your link-building strategies and other simple optimization principles. Today, every element of your site influences the SEO ranking.
As soon as users land on your page and get a solution for their doubts, it can improve the ranking as per Google's search algorithm. When the landing page experience improves and users continue reading other pages, it indicates better domain ratings. This will boost the scores of your site.
Now that you have understood the significance of UX in a WordPress site, let's find out how to achieve them with the help of a few ready-to-implement tips.
Hop on to the next section!
7 Proven Tips to Boost Your WordPress Site's UX
1. Simple Design with easy navigation
The first and foremost technique to boost the user experience is to use a simple design. A simple design means limited menus addressing the site's purpose, the scroll's ideal length, limited sidebars, limited popups, and helpful navigation elements.
On the landing page, ensure that it has menus letting users switch on to pages or posts as per their needs without scrolling endlessly. If you are looking for great WordPress designs, I suggest you check some fantastic templates of Master Bundles.
Here are a few steps to make it simple and interesting.
Warm colors match the color scheme of the site.
Trustworthy theme and plugin simplifying the usage of the site.
2. Fast loading pages
In boosting the SEO of your site, the page loading speed is a critical factor taken into consideration. Google has a dedicated resource called PageSpeed Insights meant to enable site owners to assess the site's loading speed on different platforms.
How to improve the page loading speed? Here are some of the steps that work!
Activate multimedia compression plugin
Use fast-loading WordPress themes
Mitigate the number of redirects in your site as this can incur excessive computing resources
Watch the server response time and optimize it.
Eliminate any unnecessary Javascript extensions and CSS files
Re-assess your hosting service provider.
Optimize caching of the site
How to check if these ways have worked? You can use GTMetrix or Google PageSpeed Insights to enter your site URL and discover the current speed and bugs spotted.
3. Focus on quality content to reduce bounce rate
Content is king, and we can't stop telling how important content is in influencing the site's ranking and readability.
Always produce quality content in appropriate publishing routines to lower the bounce rate.
Define the need of your audience.
Find out well-performing and underperforming pages using Analytics. Optimize them to improve results.
Support content with statistics and visualize them with a WordPress table plugin.
Become more helpful and responsive.
Don't forget to edit your old blog articles.
4. Boost the readability
User experience is directly proportional to the readability of the site. Sites have become successful mainly because of their readability scores.
How to promote the readability of your WordPress site?
Include a catchy headline
Include bullet points in the content to differentiate between important and less important points.
Adjust the line height to avoid stress in eyes of the user.
Make use of readable fonts.
Break points into multiple paragraphs and improve the crispy nature.
Convey the desired point quickly, and don't let your reader hanging for too long without a solution in place.
Use different heading levels (H1, H2, H3, and so on…)
Check the readability score regularly to find out what users think.
4. Use eye-catching elements
How many times have you skipped reading text and downloading images and infographics to understand the content? Most of us would have done that.
In including such eye-catching elements, you not only attract users but also improve the site's retention with helpful content.
Append textual content with infographics.
Include charts and figures from external resources and support them with a citation to improve the site's trustworthiness. 
Include a shareable quote relating to the topic.
5. Include Call-to-actions
Are you aspiring for a better conversion rate and a better engagement time with your WordPress site? Start using the call-to-action feature today!
Making use of displeasing popups, simple forms, and chat options are a few ways to let users engage with your site and build up the interaction over time.
When there is a call-to-action feature on the site, your site converts into a full-time business that can fetch you consistent income. As mentioned earlier, customer loyalty improves significantly over time.
6. Improve mobile experience
When you own a site, think of yourself as the first user and analyze the site as much as possible.
While sites do not have to hold mobile applications necessarily, these need to remain mobile-friendly. There is a growing number of users using mobile phones to read content. You may miss a large chunk of users if your site is not mobile-friendly.
Here is what you should do.
Include landing pages, features, themes, and plugins that are adaptive to multiple platforms.
Include a search bar along with the menu.
Eliminate long forms that ask for too much information.
Utilize the font size that matches the mobile screen size.
Improve loading speed.
Avoid annoying popups and intrusive advertisements on the site.
Limit the choice of colors and text on the WordPress site.
7. Ask visitors for feedback to improve your pages
When you have a WordPress site that aims at building conversion and engagement rates, you should include the idea of collecting visitors' feedback.
A better idea is to include a satisfaction survey using emojis to let users share their experiences with the site so far. This can be about usability or content or just an overall view.
These are just a few tips to improve the user experience. As you implement them one by one, you can see a massive change in the results.
Remember to make it a habit to optimize the site at frequent intervals!
Begin drafting the goal of your site and addressing it one by one. Test the outcomes on multiple platforms to see how things have panned out in 3 months!
Conclusion
User experience is a Google ranking factor! If you want to play the SEO game well and outrank the competitors, then it is essential to engage your site audience so that they would like to stay longer on your pages and turn into loyal visitors.
If they get frustrated or unsatisfied with the appearance or content of your site, then they would surely revert to the search results, which is terrible for your SEO. Hence, make sure to have a visually appealing design and compelling content to improve user experience of your business site.