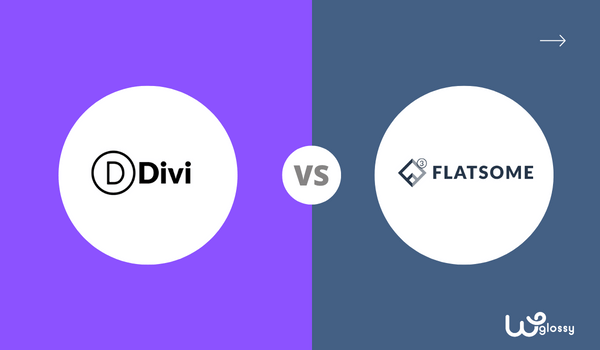 WordPress sites can have a beautiful design to provide the best user experience with the help of World class themes in the market. However, there is always a fight between Divi Vs Flatsome about which is a better theme for long-term business websites and blogs.
Every blogger, digital entrepreneur, online marketer, and e-commerce business owner looks for the answer to which theme is best. This curiosity is because every business needs a robust and speedy website to drive more traffic and attract customers.
Here, I will compare Divi Vs Flatsome with essential features and conclude the best theme among them by discussing the nature of both themes. To identify the real winner, let's start the game!
Divi Vs Flatsome: A Quick Comparison
Though we will discuss the Flatsome Vs Divi theme in detail, here is a quick comparison of both. Both Divi and Flatsome are the best themes for WordPress, so it is tricky to figure out the ideal one. However, I have tried to do it.
| | | |
| --- | --- | --- |
| | | |
| | | |
| | User Friendly theme, But You Need To Understand The Features | Features are little-bit complicated |
| | Advance Front End Visual Page Builder Technology | |
| | Full Design Control with Divi Visual Page Builder | Full Control With UX builder and theme customizer |
| | 800+ Ready Made Designs To Use Instantly! | 300+ Pre Build Layouts Available |
| Premium Modules & Elements | | |
| | Build Your Stunning Store With Woobuilder, Pre build layouts Available | One of the best Woocommerce Compatible Theme |
| | Completely Optimized for Page Speed. | Fully optimized for Page Speed |
| | Monarch Social Share Plugin To Boost Your Social Presence. | Social Media elements available |
| | Bloom Popup Builder Available To Increase the Conversions | Form builder Available To Capture Leads |
| | Fully SEO Optimized With SCHEMA | SEO Optimized, Use popular SEO plugin to improve SEO |
| | | |
| | Live Chat Support Available. In-depth Documentation With Video For Every Setting Option | Support Forum Is Available. Documentation & Video Tutorials Are Good & Enough |
| | More Than 100+ Features Available Like Split Testing, Visualize Color Control, Shape Dividers, Etc. | |
| | | |
| | | |
| | | |
Why Do I Recommend Divi Theme?
Offered by Elegant Themes, the Divi WordPress theme has features that make it a top choice for some website owners. Also, these are the features that anyone would recommend, including me!
The popups and social media sharing features can help you boost traffic to your site.
Divi offers several plugins that help create a unique site for a brand.
Best choice for a professional business website due to several designs.
More than 800 ready-made templates are available to save your time.
Feasible to customize your website's design with complete control.
Editing the Footer, Creating the contact form, and Including Google Maps are simple here.
Developing a site from scratch is easy through drag-and-drop builder features.
It offers lifetime access, so you don't have to renew the license annually.
You will get a Divi discount code for a 10% official developer discount.
Why Should You Buy Flatsome Theme?
The Flatsome theme is offered by UX Themes, famous for creating awesome WordPress themes. Some positive points of the Flatsome theme, which makes it a top priority of some business owners, are as follows.
A great source to make the fastest eCommerce sites for a fantastic user experience.
Easy to customize your website without the need for any coding.
The lightweight CSS and javascript framework enhances the website's speed.
Fast performance of the Flatsome theme results in the excellent SEO optimization
It comes with a UX builder to make changes to your website and see them live.
You may pin any of your products for sale on the website with the sale bubble.
Ready-made website design demos are available that help you create a unique website.
Large elements library and unlimited theme options are the notable upsides.
Divi Vs Flatsome – Which Theme Wins the Race?
It's now time to have a detailed comparison of Divi Vs Flatsome to conclude the real winner of this war. So let's dive in!
1. Ease of Use
An essential feature of any theme or tool is its easy-to-use interface. The easier the user feels while using a tool, the more successful that tool is. Look at the comparison of the interface of both themes.
Divi
The user interface of Divi might be a bit challenging for beginners as it is equipped with the most advanced features. However, this theme cum page builder is no more complicated once you get a good grip on it. Also, take help from the support team, as they are available 24/7.
Another thing is that it has a live preview optimizer that allows you to make live changes to your site. You can also undo the changes if you think you are creating a mess.
Flatsome

Flatsome is also similar to Divi because both have an easy user interface. To make changes here, you don't need to master coding. Though the user interface is more accessible than the Divi, the features are not that advanced.
You should install a template and edit it to create a fantastic website for your business. It also has a live preview optimizer to see the changes made to your website and manage them accordingly.
Winner – DIVI
Divi is winning the competition, offering more advanced features with live customer support 24/7. I'm sure you will be impressed by the comfortable interface to build a customized website for your brand.
2. Drag-drop Builder
The drag-and-drop feature allows you to customize the website independently, even if you are not a designer. Usually, you have to hire a designer to customize your website. So let's see who wins this battle of Flatsome vs. Divi.
Divi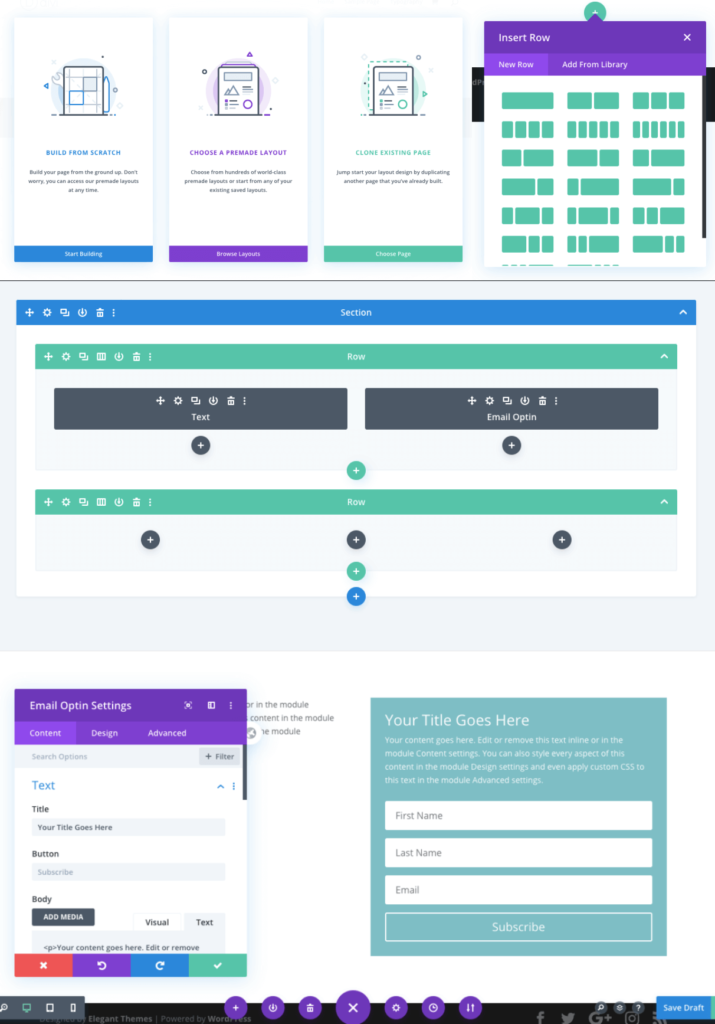 Unlike other themes, the Divi theme is different where backend development and coding are required to customize the site. Divi has its drag-drop builder, so you don't have to use the regular WordPress editor.
It requires no backend development or coding. All you must do is move different elements on the front end of the website. With such a fantastic feature, you may create stunning designs more quickly than other themes.
Flatsome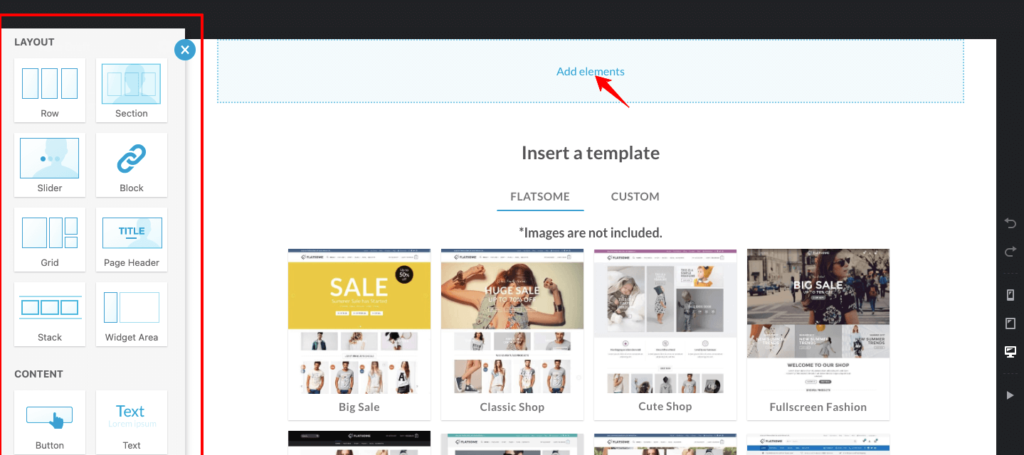 Flatsome uses the UX builder to customize and edit websites. This theme is also similar to Divi because both have a drag-drop feature. However, the difference is that Flatsome uses UX builders while Divi has its builder.
The other difference is that the Flatsome drag-drop builder has limited elements, only the necessary ones. Unlike Divi, creating the website of your dreams will be challenging. You have to rely on the elements already given.
Winner – DIVI
Divi is again the winner as it owns a drag-drop builder with more features and elements than the Flatsome.
3. Design Options
Now, let's check the design options of Divi and Flatsome themes. We will check which of these have a low bounce rate and provide more controls over the design options—the more control over design, the more chances to reduce the bounce rate.
Divi
Divi design options are so vast that they need to be explored. It offers hundreds and thousands of design preferences to help you make an attractive website. With advanced design controls, design your website and see how it looks.
Besides these, Divi offers several functions that make editing very easy. Save your website's design for later use or use the undo and redo features if anything goes wrong. It also offers over 800 ready-made website templates and royalty-free icons and photos.
Moreover, if you have a team of editors, you can set some rules to restrict the activities of other editors. It also offers design characteristics such as Bulk Editing, Advanced Code, Editing, Shape Dividers, Settings & Search filter, Countdown timers, and much more!
Flatsome
Flatsome, on the other hand, offers several pre-made website demos that help build a website. Flatsome offers design characteristics such as image size, block placement, theme color, icons, and background design.
It also offers some limited ready-made website templates and an undo feature. This undo feature is helpful if you unconsciously create a mess and want to get rid of it.
Winner – Both
Both Divi and Flatsome themes have exceptional design options to create attractive sites through which you could increase your sales and subscribers.
4. Speed Comparison
Speed is also necessary as some entrepreneurs prefer speed over other features as it is what almost every user likes. We performed several speed tests for both themes through the WooCommerce theme speed benchmark. Let's see who gets the line first.
Divi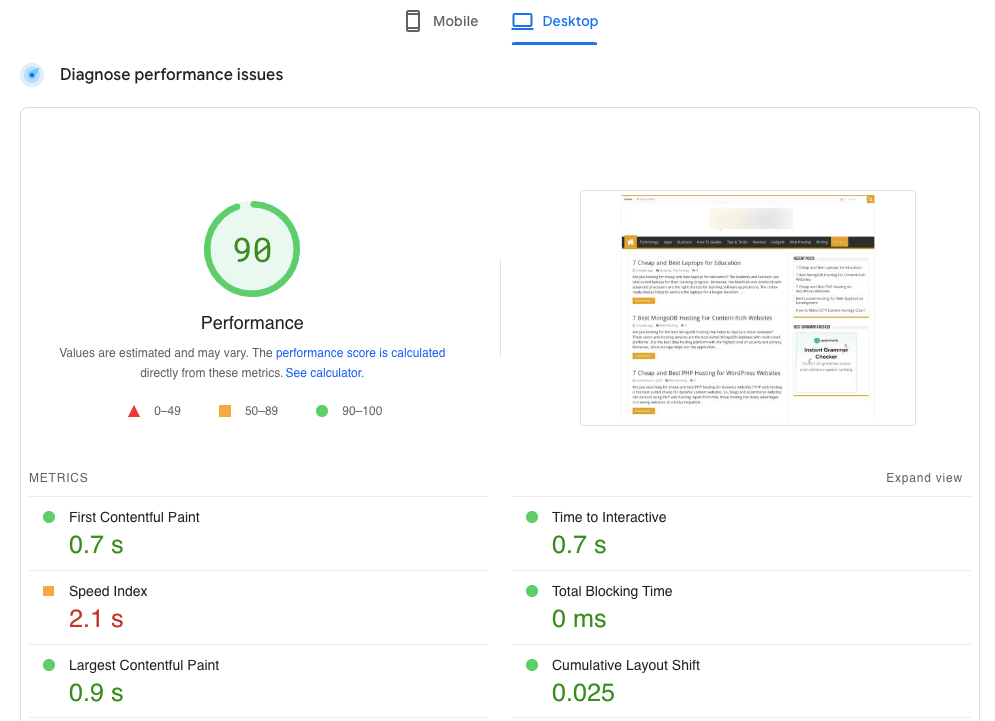 The page load test of the Divi theme through the Google PageSpeed insights gave an average score of 90%. We performed a test for a single page, and its FCP was 0.7S.
However, if we see it generally, Divi is a bit bulky due to its advanced features and more design and control options. Due to several features and a heavy interface, the website's speed becomes slower.
Flatsome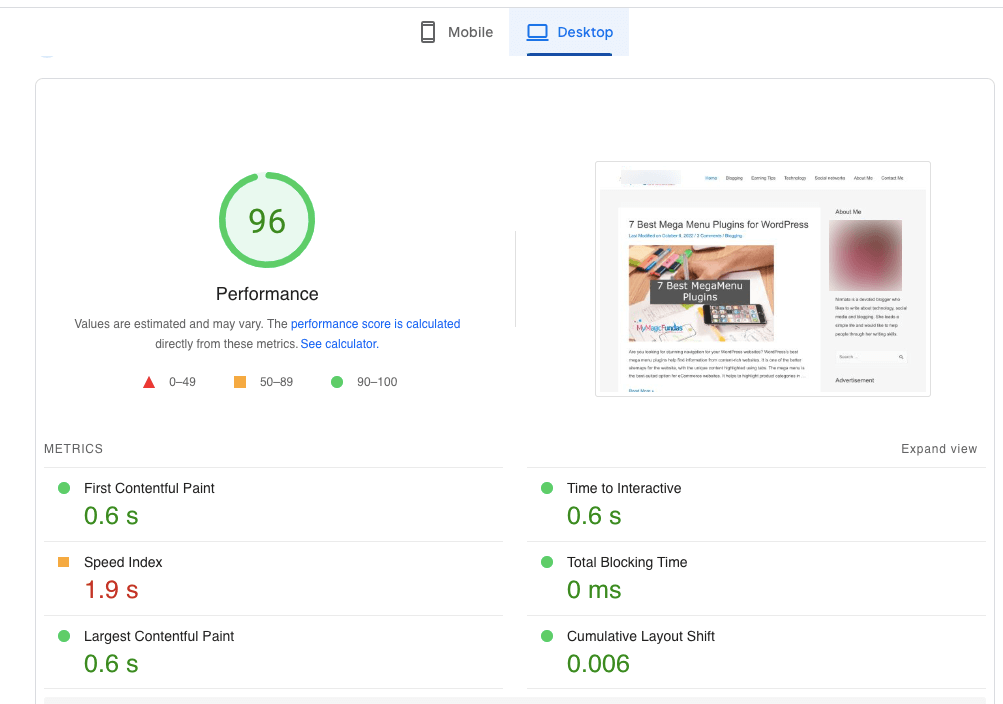 On the other hand, the page load time test of the Flatsome theme gave a 96% score. For a single page, the FCP and LCP are just 0.6S.
As the previous comparison points discussed, Flatsome is a light theme with limited features and a simple interface. These features led to one positive thing, i.e., they made the Flatsome theme work faster.
Winner – Flatsome
It is evident from the above results that Flatsome wins the battle. For both overall page load time and single page load time, it scored more than Divi did.
4. Best For SEO
Every digital entrepreneur's basic necessity is driving traffic to his/her site. And more traffic is only possible with a great SEO. Let's see which of these have good SEO.
Divi
The SEO of Divi is not so high; however, it's not bad. It offers an SEO plugin, Yoast, which can improve the SEO. However, you must increase the speed through several plugins and dedicated hostings to increase the SEO.
Flatsome
As speed affects the SEO, the high speed of Flatsome offers a higher SEO. To add more, use SEO plugins such as Yoast to increase your website's SEO further.
Winner – Both
Divi and Flatsome are SEO-friendly themes, optimized to perform well on search engine ranking results.
5. Best For eStores
The eCommerce support of the theme is essential as every entrepreneur goes for the theme with the best services. Let's compare the benefits of both themes.
Divi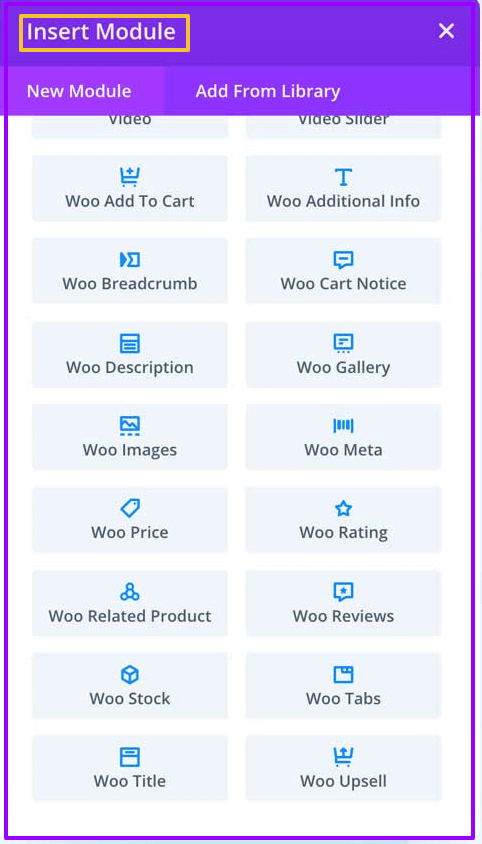 Divi is highly compatible with eCommerce stores as it contains a business interface. It allows you to sell products by creating lists and displaying products. Also, it offers a free WooCommerce plugin for business websites and nine ready-made business website demos.
Flatsome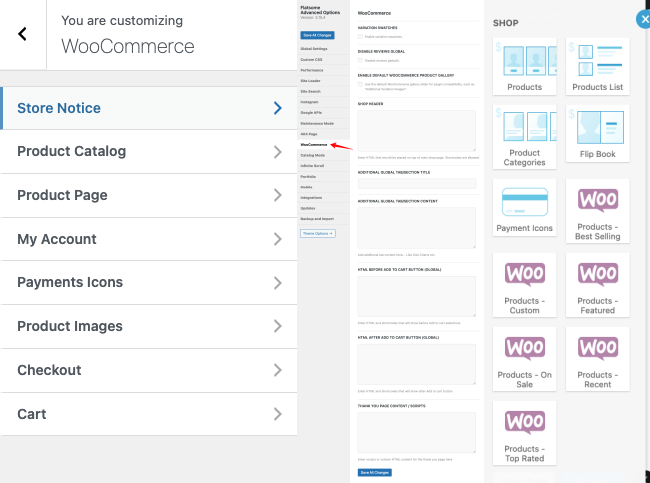 Like Divi, Flatsome is also compatible with WooCommerce 6.0 and the latest WordPress versions. Similar to Divi, as both have the same plugin.
Winner – Both
Here, there is a tie between both. However, the results might differ if you use any other plugin instead of WooCommerce.
6. Social Media Features
Expanding your business only with the organic traffic you gain is almost impossible. You need to be active, and your website must be compatible with social networks. Let's see which of these have fantastic social media features.
Divi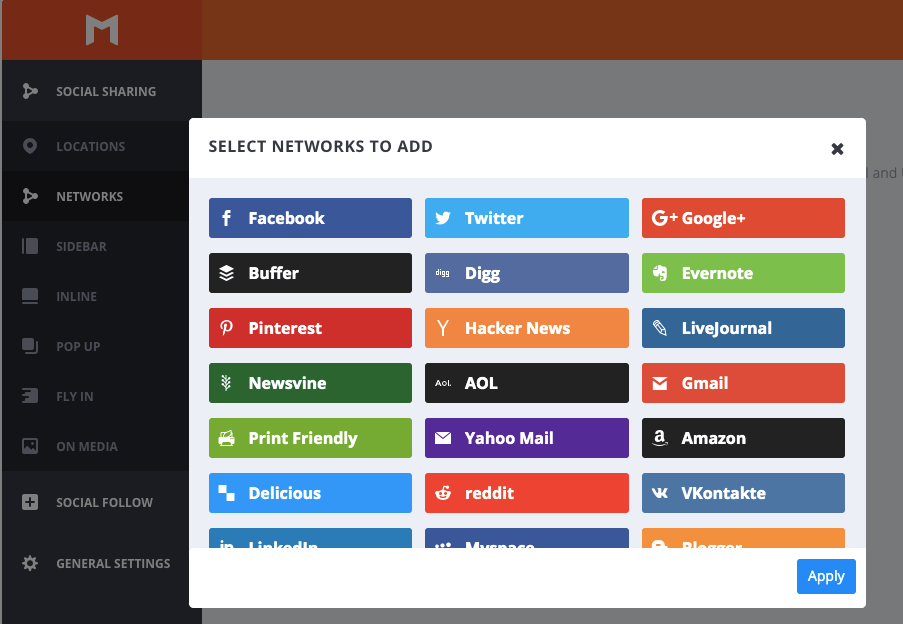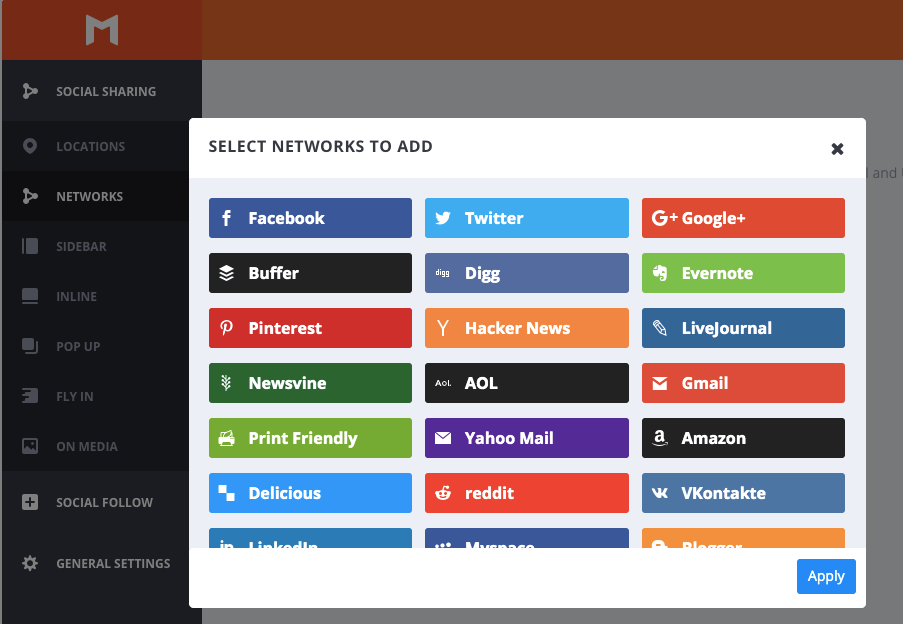 You must buy lifetime or yearly access to Divi for social media options and access the vast features available for every platform.
Flatsome
Flatsome also offers social network icons for only ten platforms used widely. It does not have icons for platforms like Telegram, Wattpad, Fetlife, or similar platforms.
Winner – DIVI
Divi is the winner as it offers more icons of social networks than the Flatsome WordPress theme.
7. Which Is Worth the Money, Divi Or Flatsome?
Your money is useless if you buy an expensive theme with few features and services. So let's see which theme has more features, are affordable, and is worth its price.
Divi
When it comes to pricing plans, Divi is a bit flexible. It offers you lifetime access or just one year of access. Yearly access is for 89 $, while lifetime access is 249 $ only. Buying elegant themes gives you access To Divi, Extra, Bloom & Monarch.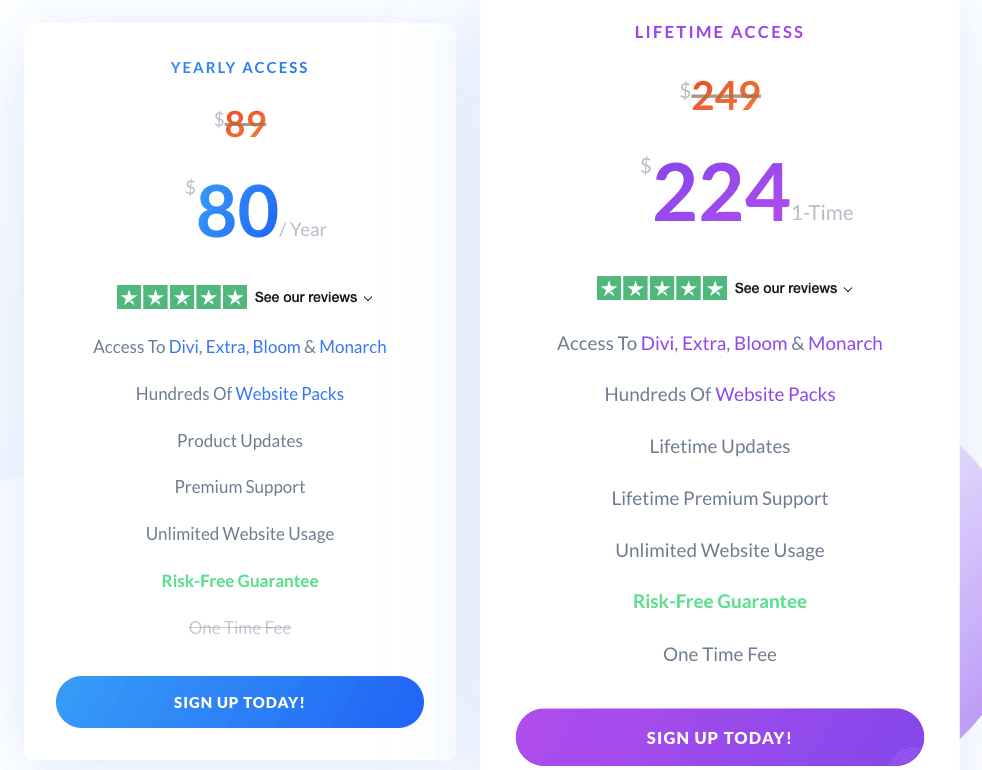 Flatsome
Flatsome also offers two pricing plans. The first is for $59, only known as a regular plan. The extended plan is for 2950 $. However, you may get a discount if you extend it from one month to 12 months. The regular plan becomes $77, and the extended for $3832.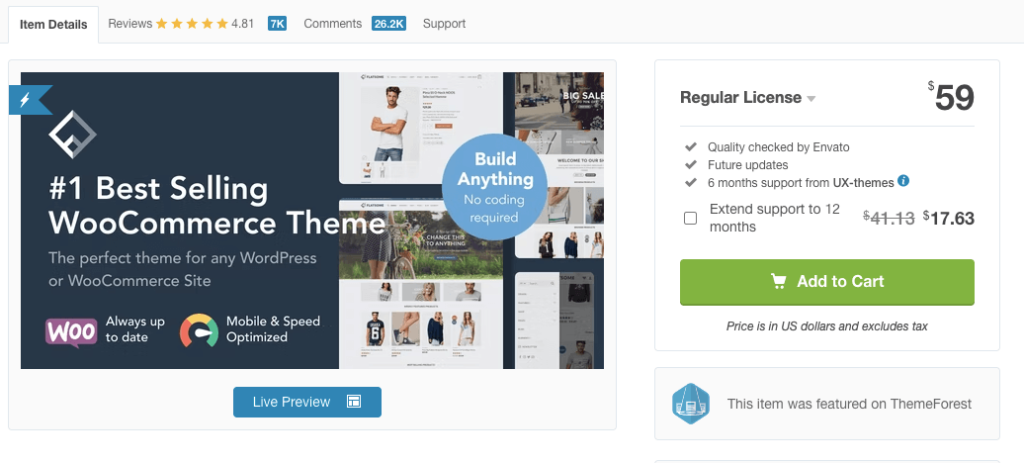 Winner – Divi
Divi is the winner as this world-class theme is more affordable with excellent features. It has a Lifetime version and an official discount as well. Moreover, Divi gives you access to several premium plugins and other features, while Flatsome doesn't provide so.
Divi Vs Flatsome – FAQs
1. Divi Or Flatsome – Which is the best eCommerce theme?
Both have excellent eCommerce features to build attractive web stores for a high user experience. However, Flatsome has amazing product features like page templates, Wishlists, etc.
2. Which is an ideal theme for Adsense monetized websites?
Divi theme has Adsense support and Custom Ads quality. Flatsome doesn't have this feature!
3. Which theme offers detailed documentation to learn the settings, Divi Or Flatsome?
Divi theme has a beginner-friendly theme document to fix everything.
4. Is any other theme list available similar to Divi and Flatsome?
Yes! You may check the Flatsome theme alternatives to pick the suitable one for your requirement.
Other Divi Theme Comparisons
Conclusion – Divi Vs Flatsome Theme
I hope you are clear with the comparison of Divi Vs Flatsome, which is better, has ended here. Comparing themes' features and pricing plans shows that Divi is always above the Flatsome. Except for the speed performance, the Divi theme is better than Flatsome in every aspect.
I would suggest the Divi theme to those still confused about choosing one. This Advanced Gradient builder has excellent features like Layout Cloud, Special effects, and attractive Webshops. Besides, it has a 30-day money-back guarantee. I admire its page-level controls, like Adding a Logo and Removing the sidebar.
However, you may also try the Flatsome theme as it has been meant for online stores. Moreover, it is a fast-loading theme than Divi. When it comes to attractiveness and design freedom, Divi leads the competition. So, what are you waiting for? Start customizing your website with the Divi theme to create a unique and attractive website.