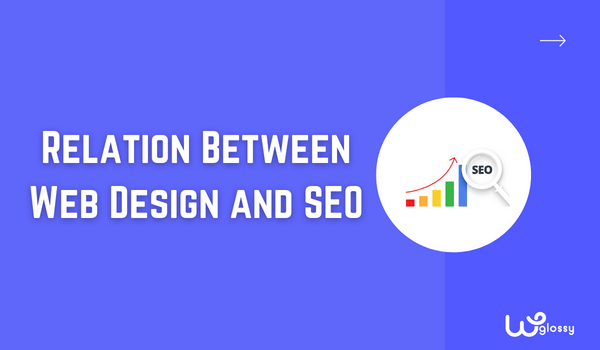 Are you a startup or a rival business and want to rank on Google? Can you enhance your online presence with a good design? We've brought a detailed guide for you to answer your questions. We'll discuss how web design affects your website rankings and how to improve SEO.
You should know about the most used search engine in the world, and yes, 4.3 billion people use Google. In this era, user experience matters a lot for Google and is a ranking factor. You can increase the UX of your website by writing clean codes and making it navigable, responsive, and readable. But there are several ways to do so, and it's crucial to utilize the most effective ones.
Your website is the place where you showcase your brand or service. For this purpose, you must make it user-friendly and attractive to give a great UX and grab attention. Now, let's jump into further detail without delay to explore how an excellent web design can do magic for you.
3 Ways Your Web Design Affects Website Rankings
Google's algorithm has significantly changed over the past few years. Ranking on Google now is tricky and depends on many factors, including your website design. Below, we'll explain how your web design negatively impacts your SEO and website rankings. Let's go ahead!
1. Awful Design Affects UX
The first and most crucial thing for a website is user experience, which is what Google looks at the most. As mentioned earlier, UX is a ranking factor, and your website ranking significantly depends on its design. Better website design, better UX, and hence it'll rank easily.
A design with proper navigation, niche-relevant background, and a catchy color scheme adds to the UX. In contrast, an awful design with poor navigation and zero attraction can affect the UX badly. If you want your website to rank higher in Google, it should have an excellent UX.
2. Slow-Loading Pages
Loading speed has a direct relation with your website design. How so? The more you add lousy codes, the more it slows down the website pages. And believe it or not, website speed is the key ranking factor these days. You can rank on Google easily if your website loads quickly.
Besides caching, HTTPS, theme, and hosting, website speed depends upon several other things. You can work out these during the designing process. As developers know about coding, CSS, JavaScript, and image compression, they can ensure your website pages load lightning fast.
3. Poor Indexing & Crawling
Google crawlers find websites and their pages with updated information on Google. When your site pages get crawled, Google recognizes your website and indexes it. Poor codes can cause your website design to fail — crawlers can miss pages, and they won't index quickly.
JavaScript directly relates to your website design as it incorporates interactive elements into web pages. So, websites designed through coding can affect their ranking when the codes are well-written. It'll prevent crawlers from accessing and rendering your content.
6 Useful Tips To Improve Your SEO Rankings Through Site Design
Well, that's how your website design affects your rankings. Now, it's time to share some simple techniques to implement and improve your UI, SEO, and ranking on Google. So, let's discuss the most practical methods for dominating the internet with the best website.
Make Website Easily Navigable
Navigation and user experience are interrelated, and your website must be easily navigable. If you don't want to spoil your ranking on Google, focus on UX and navigation. Why does this affect ranking? So, it's because poor navigation lowers your overall SEO score.
When your website is hard to navigate, and users can't find what they're looking for, your bounce rate will increase. As a result, you might lose visitors, face a reduction in conversion rate, and thereby drop your ranking. Here's how you can make your website navigable:
Add relevant buttons and make them attractive
Reduce categories and remove duplicate ones
Keep less and specific items in the main menu
Orderly place your pages in the menu to access
Make smaller buttons so they match all devices
These are some primary things you should do as part of navigation. But it's not limited to these factors, and an easily navigable design increases your SEO score and ranks your website higher. You'll get more traffic and, as a result, high conversion rates to increase your ROI.
SEO Optimize Your Entire Website
SEO (Search Engine Optimization) is a set of tactics to perform and rank your website on Google. In this practice, you'll have to execute a few things to optimize your website and increase its ranking. To optimize your website and its design, you can do the following:
Resize and compress all images on your website
Use your main keyword in the title and description
Use SEO-friendly fonts, layouts, and templates
Keep URL short and your keyword as the URL slug
Consider browser caching and use fewer plugins
There are hundreds of reasons for the poor performance of a website. You can follow the above-mentioned steps during website design to increase the likelihood of ranking. Applying these practices can improve your position and organic traffic by many folds incredibly fast.
Improve Website Loading Speed
Website speed counts in your ranking on Google and is a crucial element of SEO. A slow-loading website can increase your bounce rate as visitors won't wait long. Slow speed can negatively impact your conversion rates if you are a services company or a business. To improve speed:
Minify the site's CSS, JavaScript, and HTML
Use an optimized website hosting solution
Optimize core web vitals; LCP, FID, and CLS
Use optimization plugins, like Autoptimize
Compress images to load content faster
Google's PageSpeed Insights tool can help you identify all the issues slowing down your website. Fix these issues, and you'll see an improvement in the performance of your website. To increase your SEO ranking, you need a fast-loading web design to keep users on your site.
Work On Mobile Responsiveness
Mobile-first CSS is the need of today's digital era, and your website should be mobile-friendly to fit all devices. You can lose many visitors if your website design doesn't perform well. Why so? That's because mobile users are growing fast, and a lousy website pushes the users back.
Search engines, like Google, rank websites with a mobile-responsive design. You can make your website responsive by keeping navigation accessible and creating light layouts. Perform all these steps once and enjoy the perks of a responsive website, including your time and investment.
Make Your Website Fully Readable
You should design your website to make it easy to read. There are many ways to fulfill this and perform it all during your website design process. Users will leave your website if its content is not readable or if you can't present your message effectively. It'll result in a high bounce rate.
Google loves users more than your money — so invest in the right developer to make the best design. Whether it's your personal blog or company website, it's essential to make its text readable. If you want to make your website readable from all aspects, follow these tips:
Make your text large and its color visible and bright
Choose light background colors instead of dark ones
Maintain a clean and white appearance throughout
For blogs, create multiple sections for each heading
Keep sentences and paragraphs short, as in this blog
For a company website, make the menus prominent
Add enough visual content, i.e., images and videos
Your website will have a higher SEO score if you have a good readability score. And it's the most critical part of your website design. By following these tips, you'll achieve a good score. As a result, you'll get higher positions in SERPs (search engine result pages).
Be Careful With Flash And JS Content
A poorly written JavaScript code can cause your website to load slowly and fail to render. Every front-end developer is familiar with JavaScript. But when used carelessly, it may be dangerous for your website. Here are some techniques to follow and avoid issues caused by JS:
Rearrange the elements' loading in a logical manner
Embed JS directly in pages, also known as Inline CSS
Reduce JavaScript code in size through minification
Utilize minification to improve the overall JavaScript
Implement a JavaScript Content Delivery Network
Writing Flash and JavaScript codes require deep knowledge of these languages. These languages help you create the best and most unique website designs but try to limit them. A single mistake in code can ruin the design, and your SEO might suffer as a result.
If you lack experience in code editing, it's highly recommended to address professional developers to handle excellent design interface tools like PSD or Figma. As you know, these sources have powerful design system features to streamline your workflow.
With expert PSD or Figma to WordPress conversion services, you'll be sure that your website design functions properly and follows best development practices for excellent user interaction and higher search engine rankings.
Wrapping Up The Relation Between Web Design And SEO
To cut a long story short, web design and user experience go hand in hand for users and search engines. Both these elements affect your website's ranking on search engines like Google. Any websites with a sloppy design can't perform well and can fall back on the SERPs.
A website designed perfectly with all the SEO practices can do wonders. Such websites can rank easily and quickly and can convert visitors into customers. With the best web design and SEO, your site will likely succeed. You'll start generating high revenue shortly.
As mentioned earlier, Google loves users more than your website or business. So, you should make the best investment to provide value to the users. It'll help to rank you higher on the search engine and convert visitors. Just work on your UX, sit back, and relax.