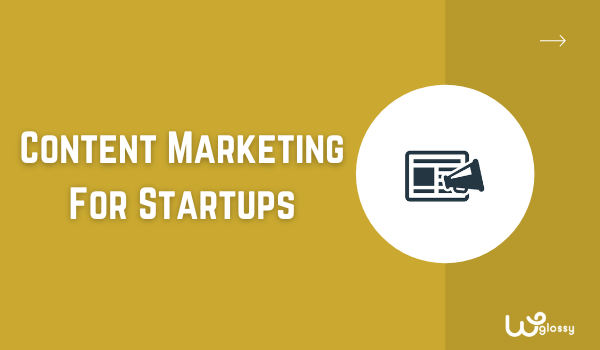 How to do content marketing for startups – It is one of new business owners' most commonly asked questions! Content marketing is about creating, distributing, and sharing valuable free content that attracts, engages, and converts customers for your business.
It's not just about posting articles on Medium or Twitter every once in a while. To succeed with content marketing, you must follow a good approach and plan. In this post, I'll show you how to create a content strategy, develop your content marketing plan, and execute it.
Content marketing requires a strategic approach. A content strategy is the road map of all your marketing efforts. We know it isn't easy, but I have gathered some best ways to market content for startups. Let's get into the details.
Content Marketing For Startups – Why Is It Essential?
Content marketing for startups helps you with SEO. The more information you provide to search engines, the higher your website's chances of ranking. This strategy also helps your startup with good social media visibility and brand awareness.
Your business must have a strong online presence to attract potential customers. Social media marketing helps your startup reach your target audience with no hassle. A successful content marketing campaign will build your brand, help your products get noticed, and generate new leads.
Some ‌benefits of content marketing for startups are!
Increase in sales and traffic
Brand recognition
Search engine optimization
Social media visibility
8 Steps Of Doing Content Marketing For Business Startups
In this age of SEO and social media marketing, content marketing is no longer something only large companies can do. Even startups can benefit from content marketing, which doesn't require much money.
This marketing tactic involves creating valuable information for readers, customers, or users and then sharing this information through various channels. Besides gaining attention, content marketing also allows startups to gain authority and become known as thought leaders.
Let's look at how startups can use content marketing in creative ways so that they can create brand awareness for a great online presence and get more leads or subscribers for making passive income.
1. Go With The Trend
The first step in creating a high-quality content marketing strategy is understanding what people want to read about. This is where keyword research comes into play. You can use tools like Google Trends and Ubersuggest to find topics currently trending online.
I'm sure the keyword research tools help you get a handful of trending keywords related to your business. With the help of search phrases, you can easily prepare the content for your website. It is the best way to reach your targeted audience. Don't write articles without any keywords.
2. Appear As A Guest Author
Guest posting is one of the most effective ways to increase brand awareness and generate new leads. To start with guest posting, choosing a good topic and ensuring it is relevant to your business articles is important.
Approach the site founders with an impressive email and explain that your content will provide value to their readers. Once the websites for guest posting and the guest articles are ready, naturally place your blog post link and send them for publishing.
Backlinks help establish the credibility of your brand and make your website more popular. Guest blogging is one of the excellent ways to get backlinks for your website. The more authority backlinks you get, the more web exposure you earn.
3. Focus On Adding Visual Content
Images and graphics can help you get more views on your blog or website. They can also help you rank higher in search engines. You can use images from Google Images or Shutterstock, or design the picture independently with the help of the best tools like Renderforest or Pixlr.
Visual appearance can market your content well. Try to design and add infographics about your business. You can also use videos to get more views on your website. It's possible to make a video about how your startup works. Don't forget to write a catchy title and a description for your video.
4. Maintain Content Publishing Consistency
If you want to keep up with the latest trends in SEO and SMM for content marketing, you need to generate new content regularly. This way, you can stay on top of any changes in the industry. Make a consistent plan for content publishing.
It is also important to create original content because it will make people talk about your startup. It doesn't matter how good your SEO is if nobody talks about your website. You should always strive to write content that differs from what other people say.
5. Approach Influencers
Influencers can help you with a lot of things. An ideal way to get their attention is to ask them to share your posts on social media. You can also ask them to post comments on your site, which will help you get more views.
Once they have agreed to help you, you can ask them to share your content on their sites. This will help you get more views and boost traffic to your business.
6. Utilize Social Media
You need to get social if you want more views on your website or blog. This way, you can share your content with your audience. You can use social media platforms like Facebook, Twitter, LinkedIn, Instagram, and Pinterest.
You should be active on social media because it's where most of your audience spends their time. You must get in front of your audience to build a powerful brand. You can also use other platforms, such as YouTube and Quora.
7. Implement Email Marketing
Email marketing is an important part of content marketing. It allows you to send a message to people that you know. This will increase the chance they will read your message and click on a link. You can use email marketing to
Get your audience's attention
Build trust
Increase your conversion rate
Promote your business
Create brand awareness
If you have a comprehensive list of customers or potential customers, you should use email marketing. Cold mailing is also a viable option for content marketing.
8. Make Use Of Content Marketing Services
Suppose you want to double the conversion rates and increase your business revenue. In that case, you should get help from the best content marketing service so that you can save time and invest more effort in making your product better than your competitors.
Outsourcing essential tasks like creating custom content, engaging your audience, and promoting brand awareness by building trust will reduce your burden and let you focus more on your business growth. However, ensure that you choose an excellent service to get amazing results.
Content Marketing For B2B and B2C Startups
The only difference between content marketing for B2B and B2C startups is that the latter has a larger target audience. You can't just make the same content that works in your target audience and assume it will work in their target market. You need to be creative and consider the specific needs of each.
When writing for a particular market, you need to understand their problems and how they're trying to solve them. This is where you can leverage your expertise and the expertise of others.
It's also important to consider how your audience consumes content. It may not be the same as yours. For example, you must ensure that your content is easily scanned for product information with eCommerce sites. And if it's not, ‌invest in a content management system like WordPress or Shopify.
Final Words – Content Marketing For Startups
I hope you have learned how to do content marketing for startups through this article. Marketing is a great way to attract prospects, but it's hard to figure out which way to go if you're working for a startup.
Content marketing isn't just about putting together a bunch of information and hoping it will attract people. It's also about understanding what content you must create to reach your target audience.
Whether you're a startup or a growing business, creating great content can be challenging, especially if you're doing it from scratch. But there are eight proven ways to increase user engagement and boost conversions. All it takes is some creativity and a bit of patience.