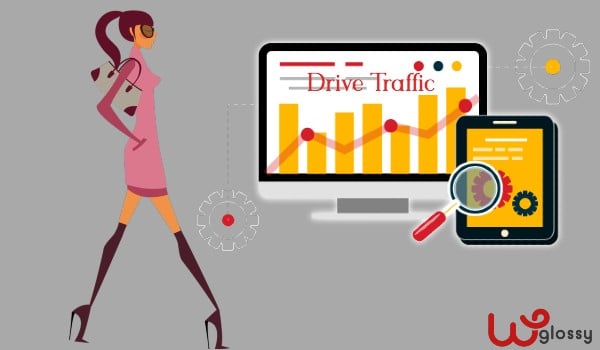 If you are a budding fashion niche blogger, then you might be puzzling about how to drive traffic to fashion blog?
Well, this piece of content will help you learn the legitimate ways of getting visitors to your newly launched fashion blog.
Let's get into the details!
What is a beautiful place without visitors and appreciation about the creation?
Imagine how the seven wonders of the world attract a huge crowd every day, definitely, it's the beauty of the creation at first that contributes, and secondly, it's how the visitors describe it, their experience, in short, the word of mouth that engraves the curiosity in others.
Without these, would they even exist for the people? People wouldn't come to visit the places without the word of mouth or unless they find it worth visiting. The same applies to the blog as well.
If your blog doesn't have visitors then does it really exist? Well, with the visitors, it is meant to be an average traffic flow to the high and not just a pea-sized visitors.
The good traffic flow to a website matters just like the reason why other places/monuments couldn't make it to the list of seven wonders.
Now if you are fretting about how to go about this scene of getting good traffic to your website or how to get visitors to my fashion blog then know that it depends. Consider driving traffic to your website as a trip to your dream destination.
Now there are different ways you can reach it, but most of it depends on your perspective, your position, your speed, and your budget. Well, if you got that straight in your head let's proceed with the ways to get visitors to your fashion website.
Wait! Hold on…
Before you look for the answer to how to get traffic to fashion blog, it is important for you to have a crystal clear persona for your blog.
Considering the fashion blog you run, edging it with the trends, and styles the audience would love to know and read about will make more sense to drive the traffic than writing on something you tend to cover and think will help them certainly.
Defining a specific persona will help you stay focused and expand the audience as you grow. Once you have a persona decided for your blog, get started with channelizing your persona and drive traffic to fashion blog in different ways.
5 Proven Ways To Drive Traffic To Your Fashion Website
#1 The One With A Long Road – Traffic From Organic Search
The search engines like Google, Yahoo, Bing are the largest and most significant source of traffic.
Your quality content and links the website gets indexed and whenever a related query is searched by a visitor, the search engine shows your blog post as a potential answer to their query and Boom! you have a visitor on your website.
This is how it works. But how do you get there becoming a potential result for a query on any search engine? Below are a few ways you can do it.
Create detailed, descriptive, interactive, and specific posts on your blog's niche.
Note To Consider: Building organic traffic takes a long time especially if you are a newbie, it requires lots of effort, interesting ideas to create the content and promotions to drive traffic. However, you can work on the other traffic channels, while letting your quality content do the rest on its own to drive the organic traffic.
#2 The One With Most Preferred Yet Is Uncertain – Traffic From Social Media
Who doesn't use social media these days? Why not use this giant channel as an opportunity to grow your audience?
Facebook, Instagram, Twitter, Pinterest are considered as the fastest channel with the utmost potential for blogs of all niches. Share your content on your social media handles, let the potential users find you and land on your blog through that post.
However, this way of driving traffic to your blog doesn't guarantee you consistency and is a complete hit-or-miss thing. Below you can find some of the ways to get most out of this channel.
Standing out is the key. Trying to create unique, attractive, and sharable content.
Let the post you create on social media handle speak out your blog.
Invest in influential people and pages of your niche to win over your potential audience's trust.
Note To Consider: It is not mandatory to have your focus distributed across several social media networks. Try doing well at one platform where you think you can find most of your audience.
#3 The One With What Complements Organic And Social Traffic – Traffic From Referrals
This channel might not be the absolute way of driving the traffic to your website but is the most straight forward one. It brings visitors to your blog from other websites. It involves referring and mentioning your blog posts or website in other's content.
You got an interesting and creative blog on fashion sense that can make other websites look good as well, so then you pitch the idea to them, they add your quality post's link on their blog and the visitors land on your website through the link.
Or either way, you offer to write a post for another website and then include the link to your website and directing them to your website when they click the link.
This might sound way too tedious but that's how it works, and in a long run it can be considered as the most benefitting as well, as through this you build relationships with other bloggers of the same niche, grow together, share the idea, and know the competition around.
Note To Consider: Fashion is a high volume industry, so it will definitely take a lot of effort and time in building relationships and grabbing referral traffic opportunities. So, give it enough of its requirements to score well.
#4 The One With A Pretty Penny – Traffic From Paid Sources
Although this channel is a guaranteed traffic source, it is tough to justify if you are not making profits over what you spent on it.
Basically, this channel will bring the visitors to your fashion blog from all the sources such as a search engine, social media, referral when you pay them.
The Google Adwords, pay per click, Facebook are some of the sophisticated options that run your ads and drive traffic to your blog when clicked on them.
Note To Consider: A thorough understanding of how you can make most of the paid traffic source is required alongside an objective for a campaign and a higher budget else it's easy to burn through cash.
#5 The One With The Sustainable Option – Traffic From Your Subscribers/Audience
It is one of the most reliable and best traffic sources. Like you are not born with the skills already from the womb, your website doesn't have the audience as soon as it goes online.
So, you are required to work on it, attract the audience, and grow them. Below are a few ways to get started with building your own potential audience.
Learn how to use Google Analytics to study your audience, their preferences, and where they come from.
Find sources to collect emails, the more email addresses you have, the more you share and increase your social followers, eventually growing your list.
Now that you have the ways to drive traffic to a fashion blog and enough acquaintance of how to make a fashion blog popular or how to get visitors to your fashion blog, it all goes vain if your SEO is weak.
SEO is the head honcho of a blog and if your SEO game is strong then you will definitely stand out with your fashion blog posts. Here you go with some of the SEO performing tips that will help you stand out in the fashion industry.
Strengthen Your SEO Game And Increase Your Fashion Blog Traffic
Being in one of those top 10 search results is such an honor only bloggers can relate to. There's no better way than high SEO to reach the position in the top search results. Well, performing SEO sounds technical and really not simple at the same time.
Every domain has its own traits and when performing SEO the individuals are required to consider them for better results. As for the fashion industry, which is such a big volume also has a few special traits you need to look on. So, let's have a glance at them so that you will come to know how to get traffic on your fashion blog.
1. Keywords, Keywords, And Keywords
Keywords play the "key" role in your content. They are the most significant When it comes to the keywords follow two basic SEO rules, which are
Rule 1 – Long-Tail Keywords Over Short-Tails
Always use the long-tail keywords as they reflect the intent behind the search clearly. It helps you to drive traffic to fashion blog, especially in sales or conversions.
For instance "women's jacket" indicates the very less possibility of you getting on Google's first result page, whereas the "winter Jackets For Women" would be of greater help. But this won't guarantee you the win unless your second rule is in action as well.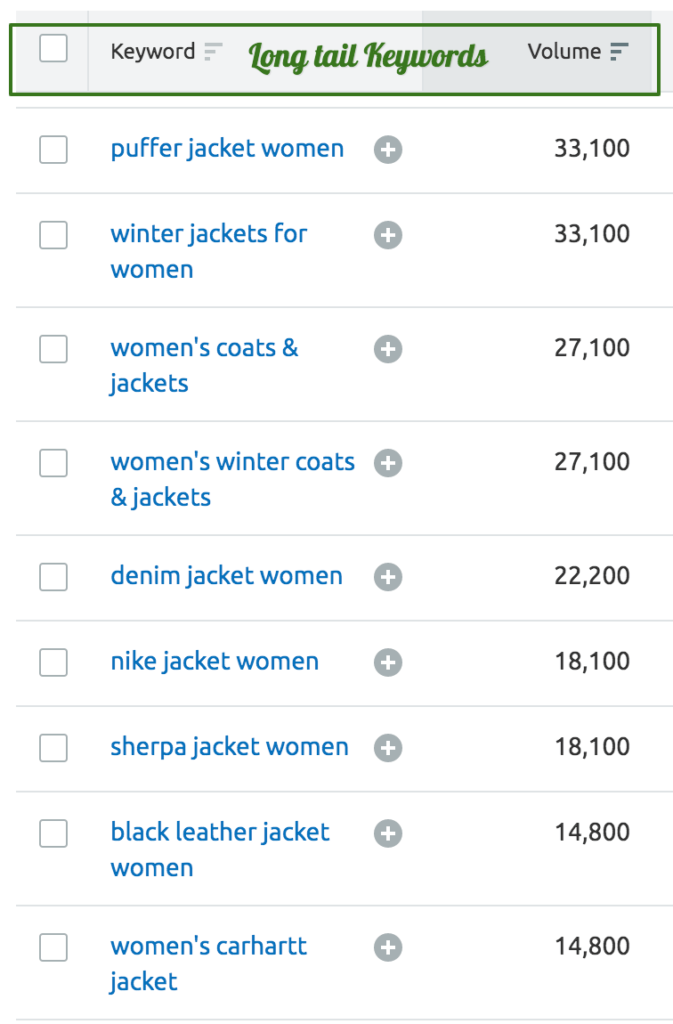 Rule 2 – Get With The Times
If you want to attract more and more visitors to your fashion blog, it is important for you to post the fresh and latest content, especially for a niche like fashion it this rule carries the whole weight as your audience are always on the lookout for new trends, designs, and styles.
So, the right and trending keywords are all that can make or break your blog post. Use keyword finding tools to know what keywords are trending in your niche.
2. What's A Fashion Blog Without Dazzling Images?
Relating your blog with your niche aesthetically is way important than anything else. If you want to ace in the fashion industry then image optimizing alongside SEO is all you need to present yourself stunning the crowd and dazzling all eyes.
The images definitely put a lot load on loading speed, but still, you need to do all in your power to reduce the burden instead of giving up on including image son your blog. Remember, images are the soul of your niche.
Well if you are fretting about how to optimize the image on your site then below is a quick guide for you.
Always remember to pick the optimal dimensions of your image, they not only occupy the space but memory as well. So, ensure the resolution is not much more than needed.
Saving your images in the right format is important. JPEG is the best one, while PNG is best for the small ones only.
Using aby of the graphics software to tune down the image's quality while reducing size is the best practice.
3. Content Is The King, And Will Always Remain, So Work On It!
The search engines and the audience prefer quality over quantity. So, an interactive, creative, and unique content with high-quality keywords will help you rank high.
When you are creating the content for your blog remember who you are writing it for, what they would process while reading it, and if it engages them or not. The quality of the content always wins the hearts of the audience. Use it as an opportunity.
4. Observe User Activity, Analyze Stats, Strategize And Grow
Use analytics tools to trace the user activity on your blogs. Most of the tools will provide you with the reports and metrics of visitors' navigation time on your blog, views, shares, etc.,
Use these elements to improvise your strategies and grow accordingly. The more you work on enhancing your strategies and drive the traffic flow, the more you convert.
5. Let Backlinks Play – Well Behind The Scenes!
If you want to get noticed by the search engines for any of the related queries asked by a visitor then you will need high-quality backlinks on your blog. Backlinks are the redirections to other relevant websites.
It basically is a modern-day barter system. For this you need to reach out to different fashion bloggers and collaborate your fashion trend ideas with them, to get a boost in your traffic also, make sure no blog post is left unlinked on your website.
6. Tricky Game – Steal Your Competitors' Keywords
How to drive the search engine traffic easily? It is a million-dollar question! And I would say that it is just a piece of cake by finding the ranking keywords of your competitors.
How to find out your competitor and their traffic-driving keywords? You may make use of some great SEO tools, Ahrefs, KWFinder, and its alternatives. Just enter your domain in the tool and you will be able to find out your competitors.
Then, you have to enter their domains to check their top ranking keywords and make a plan to do better than their content and outrank them in the search engine ranking results. It is the best of driving traffic to your fashion blog.
Wrapping Up – How To Get More Fashion Blog Traffic?
Running a fashion niche website site isn't easy especially if you are a newbie. Getting the targeted audience is a changeling task and yes, it takes some research and dedication. So, how to increase fashion blog traffic?
I hope the above brief guide on how to drive traffic to fashion blog will give you a significant idea of what you need to work on as a fashion blogger in order to attract more visitors and ultimately convert more.
I would advise you to learn the strategies of driving the targeted from the search engines with the help of a professional SEO tool like SEMRush. It would help you pick the low competitive keywords that are easy to rank.